mophie new powerstation line of universal batteries
We live in a world today that is accompanied by technology gadgets and smartphones, it's getting more common for us to own more than 1 smartphone along with a tablet when we go out or during the midst of our work. There are many times whereby we would face low battery situations and we would need to recharge our gadgets. Therefore, portable battery chargers are also becoming an essential accessory in our lifestyle today.
mophie recently launched new powerstation line of universal battery solutions for mobile devices. Their new line of products would definitely attract interest and I would like to share more information on mophie new powerstation line of universal battery solutions from their press release information –
mophie—the #1 selling mobile battery case maker in North America, and innovator of intelligent solutions for mobile devices—announced its next generation powerstation lineup of universal battery solutions for mobile devices. This marks the release of mophie's slimmest collection of universal power products to date. Defined by industry-leading quality, these quick-charging devices present an elegant, progressive design punctuated by a premium aluminum finish, and integrate with the mobile power management app, mophie Power.
Available in multiple battery sizes (1X, 2X, 3X, 5X, 8X), the powerstation line provides dynamic, on-the-go charging options to fit all lifestyles. With up to 15,000mAh, users will enjoy up to 54 additional hours of talk time, 59 additional hours of web browsing, 59 additional hours of video playback, and 272 additional hours of audio time.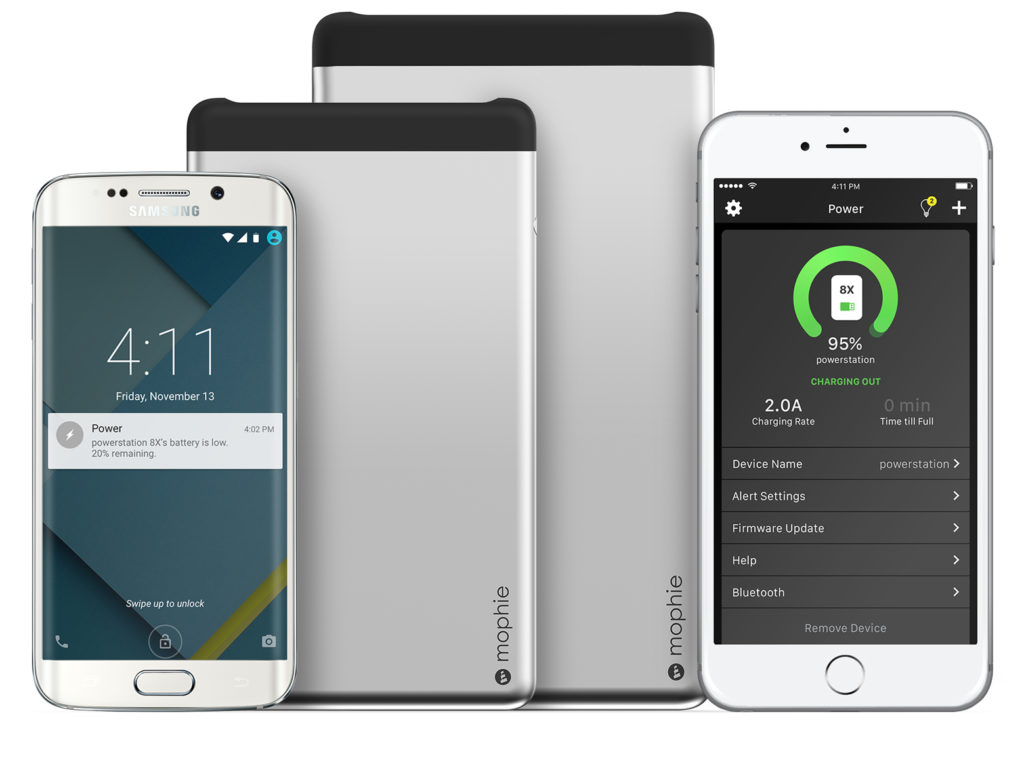 "As the most trusted brand in mobile power, it's our job to differentiate mophie universal products from the masses." said Daniel Huang, mophie CEO and Co-Founder. "We do so by truly innovating with each generation and by pushing boundaries of reliability, performance, beautiful design, features, and everyday benefit to the user."
For example, the mophie Power app allows users to concurringly monitor and manage the battery life of their smartphone and bluetooth-enabled powerstation units (5x and 8x models only). Custom notifications can be created to alert when batteries are low or when fully charged. The mophie Power app also tracks how much time remains until your devices are powered up to 100%, and offers tips on how to improve your smartphone's battery life.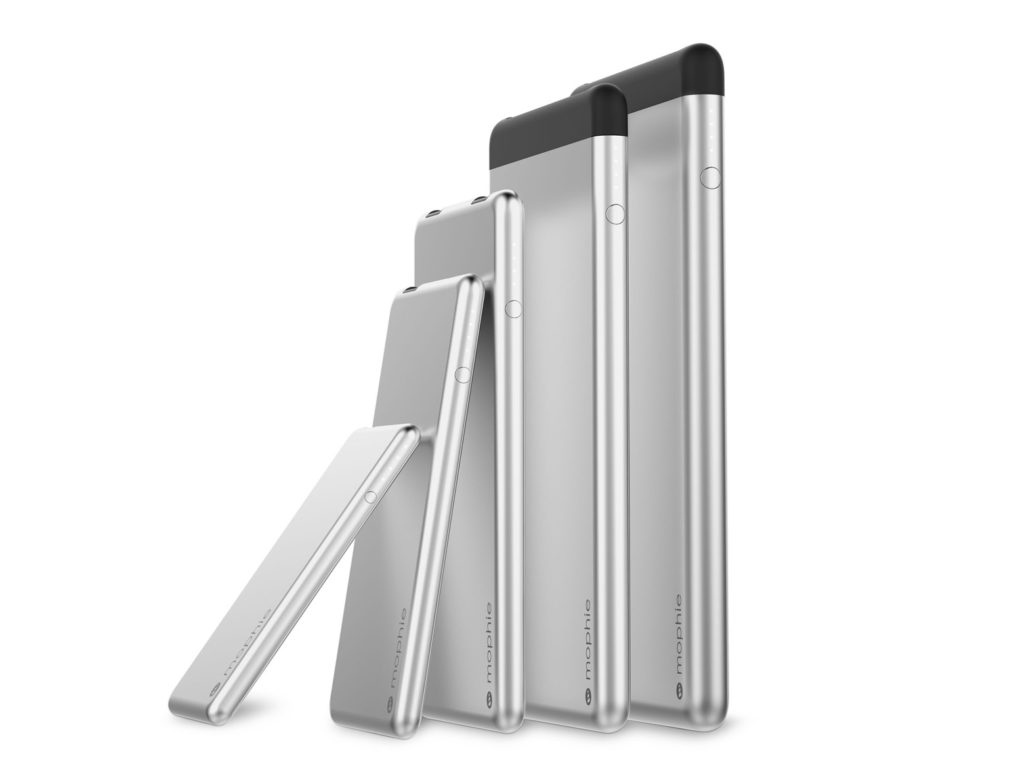 Pass-through charging powers your mobile device first before powerstation charges itself (available with all sizes except 1X). Dual outputs (3X, 5X, and 8X only) allow for simultaneous charging capabilities.
The new mophie powerstation 3X and mophie powerstation 8X is currently available in all mophie authorized dealers at S$119 and $224 respectively.
*Information and pictures courtesy of mophie and Brand Cellar*