The second instalment of 5 running events from the The Performance Series, it's race 2 @ Jurong Lake on Sunday 26th June 2016. This location is not too far away from my home and it's a beautiful place with lush greenery, Jurong Lake, Japanese Garden and Chinese Garden, making it a good place for exercising and running!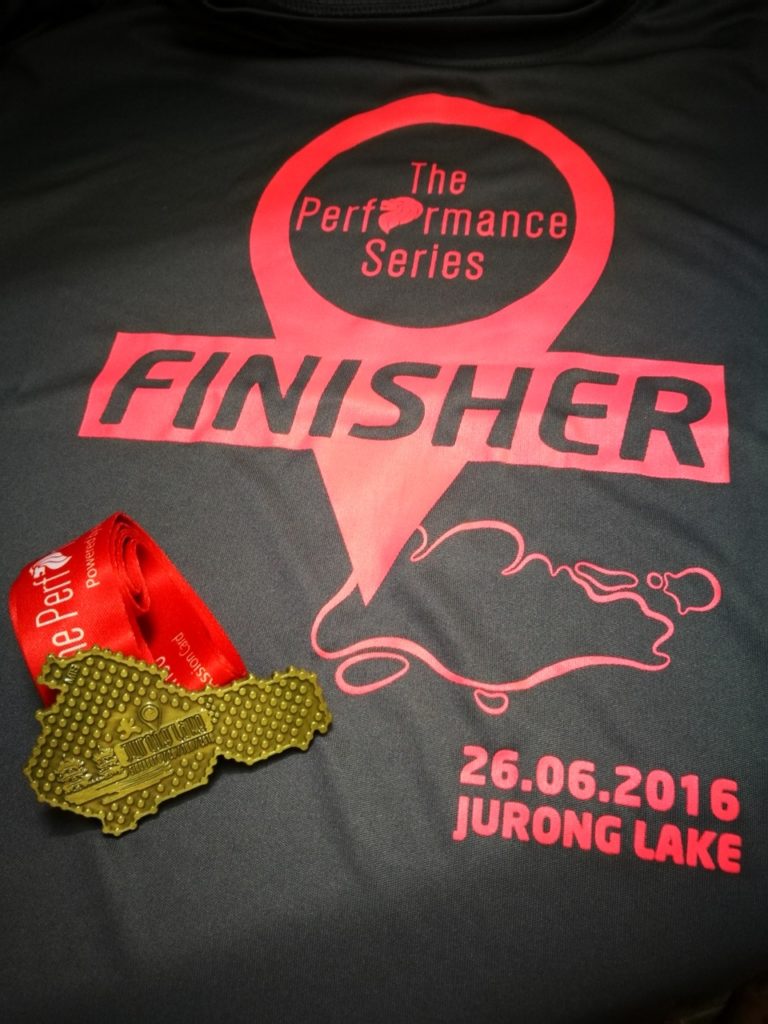 I chose the 10km distance, a running distance that I am comfortable and happy with. The running route at Jurong Lake was pretty tight and narrow thus, there were quite a fair bit of runners traffic jam and that was totally understandable. Nonetheless, if a runner is planning on beating their personal best 10km timing, it might be a bit tricky navigating and overtaking fellow runners! The event was ran and managed pretty well by the organisers. Prior to the run on Sunday, there were quite a lot of rain over the past few days and it made some parts of the event ground wet and muddy. After my run and upon returning home, it was washing the mud off my Asics GT-2000 3 orange running shoes!
In the lead up and preparation towards race 2 at Jurong Lake, I could have and should have done better. Clocking a running time of 1hr 16mins 48s (from my Runkeeper App), it's an improvement from my race 1 timing of 1hr 28mins 29s (from my Runkeeper App). For this race 2, I added CompresSport Calf Sleeve R2 to my running gear setup, I looked really colourful, orange colour Asics GT-2000 3 running shoes, black colour CompresSport socks, green colour CompresSport Calf Sleeve R2 and the pink colour event running shirt! The CompresSport Calf Sleeve R2 does aid in my running and recovery. I would share more about my views, review and thoughts on the CompresSport running accessories at a later time. I decided not to take a selfie of my whole running attire, I would just share my running shoes and accessories setup instead!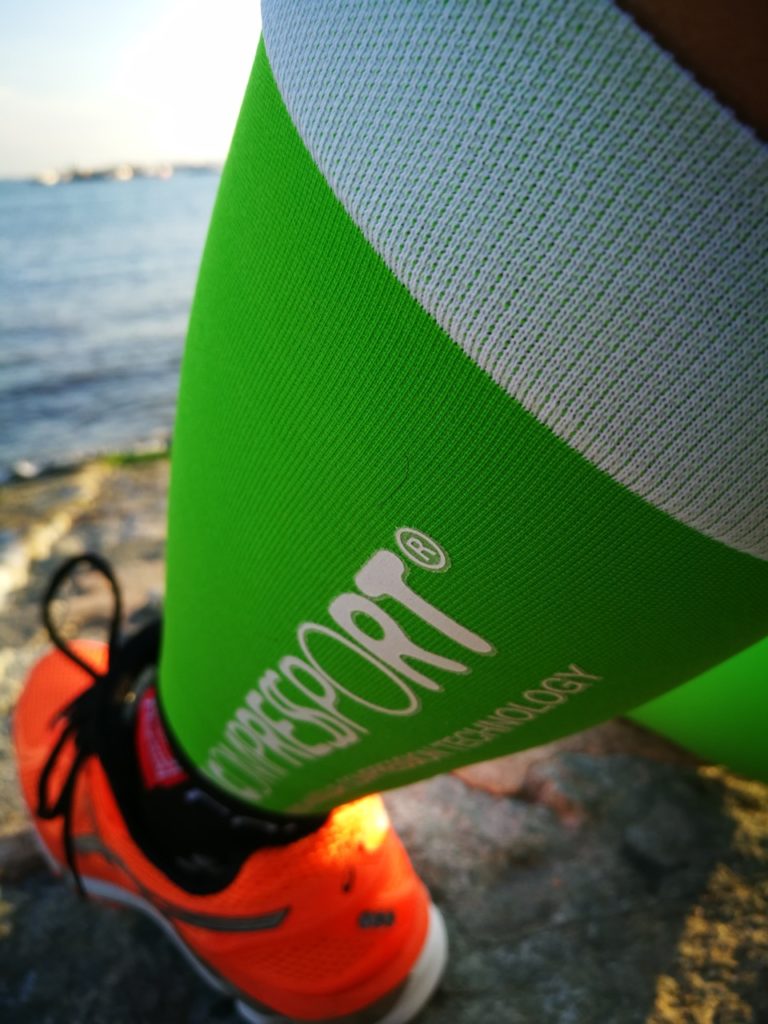 During my article write up on race 1, the organisers had done a good job on social media engagement with the runners and the running event itself. For race 2, they kept it up and good job to the organising and event folks from The Performance Series!
Time to sign up for Race 3 @ Gardens By The Bay! Next target is to improve on my timing from Race 2!