New line-up of laptops by Dell
Dell recently announced new line-up of laptops along with its announcement during their Alienware 20th anniversary event whereby new gaming laptops were launched that I shared in an earlier article.
There is a good mix of different types and designs of laptops that caters to different needs and requirements of the users. Do take a look at the XPS series and the Inspiron 13 5000 2-in-1, these two laptop models might interest you!
"At Dell, we're constantly striving to provide the best viewing experience and performance for all of our customers – no matter which line of products they choose," says Raymond Wah, senior vice president, Consumer Product Marketing, Dell. "The XPS 13 with industry leading InfinityEdge display, and Inspiron Gaming series with 4K display blend performance and portability in delivering the viewing experience that Dell is renowned for."
Let me share with you more information on the new line-up of Dell laptops –
XPS 13 Laptop – World's Smallest 13-inch Laptop with Ultimate Viewing Experience
Designed and built for premium performance, mobility and visual fidelity, the new XPS 13 is still the smallest 13-inch laptop on the planet with a virtually borderless InfinityEdge display, and now offers even more power, and better battery life. Features include:
New powerful 7thgen Intel Core processors
Stunning 13.3-inch screen in an 11.9-inch frame
Brighter display at 400 nit brightness for a great view outdoors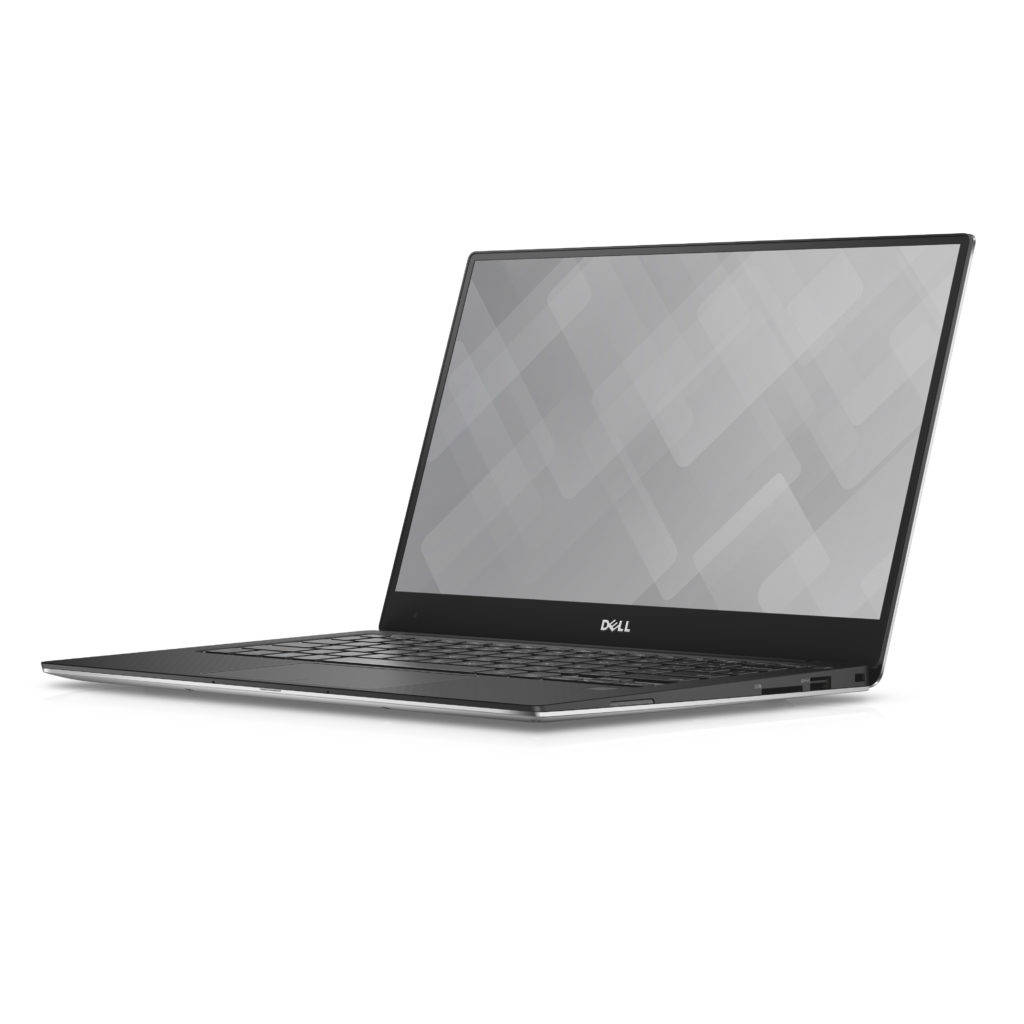 Inspiron 15 5000 Laptop – Brilliant Colors and Features to Fit Your Style
Designed to deliver exceptional value, the Inspiron 15 5000 is perfect for individuals and families who share a PC. Features include:
New thinner design for portability and an array of fun colors1 including Sparkling White, Black and Fog Gray
TrueColor2 makes images and video up to twice as more vibrant and more realistic.
Optional infrared camera with Windows Hello lets you log in with just a look.
DVD drive with optional Blu-ray writer for extra storage and watching videos
Fast, responsive performance with up to the latest Intel 7th Gen Core i7 processors, roomy storage and optional discrete graphics.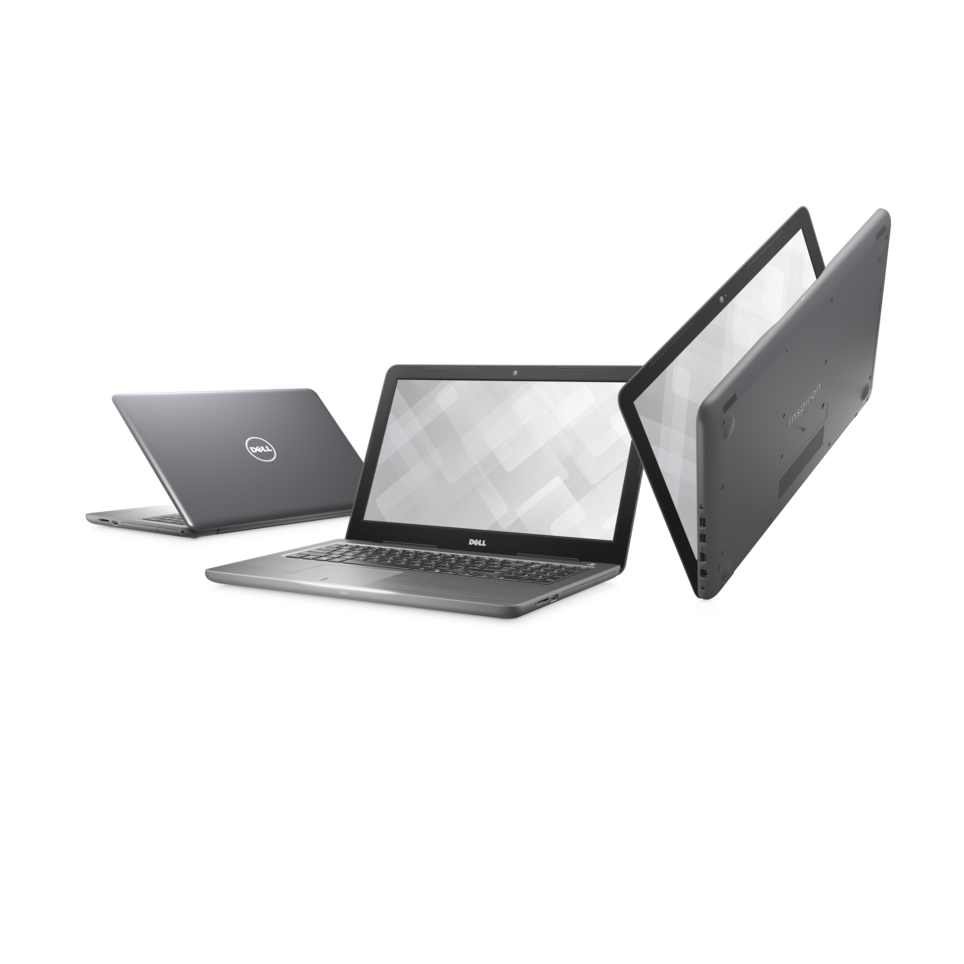 Inspiron 15 7000 Gaming Laptop
In addition, coming from Dell for gamers is the next generation Inspiron 15 Gaming laptop. This new and aggressively designed laptop offers gamers another option in equipping themselves for the game. Dedicated forward and rearward thermal outlets are the first clue to this system's capabilities, and behind them are extra-capacity heat exchangers connected by oversized piping to dual cooling fans with high-efficiency blade pitch – engineered specifically to handle Intel's 6th Gen H-series quad core mobile CPUs and NVIDIA's latest GeForce GTX 960M discrete graphics with 4 GB of blazing fast GDDR5 memory. Powering its performance is a deep-reserve 74 watt-hour battery that allows gamers to keep the game going longer than lesser capacity designs in the market. The gaming laptop can be customized with non-touch anti-glare options in FHD, 4K UHD or IPS FHD with Truelife for images to shine through in all gaming glory.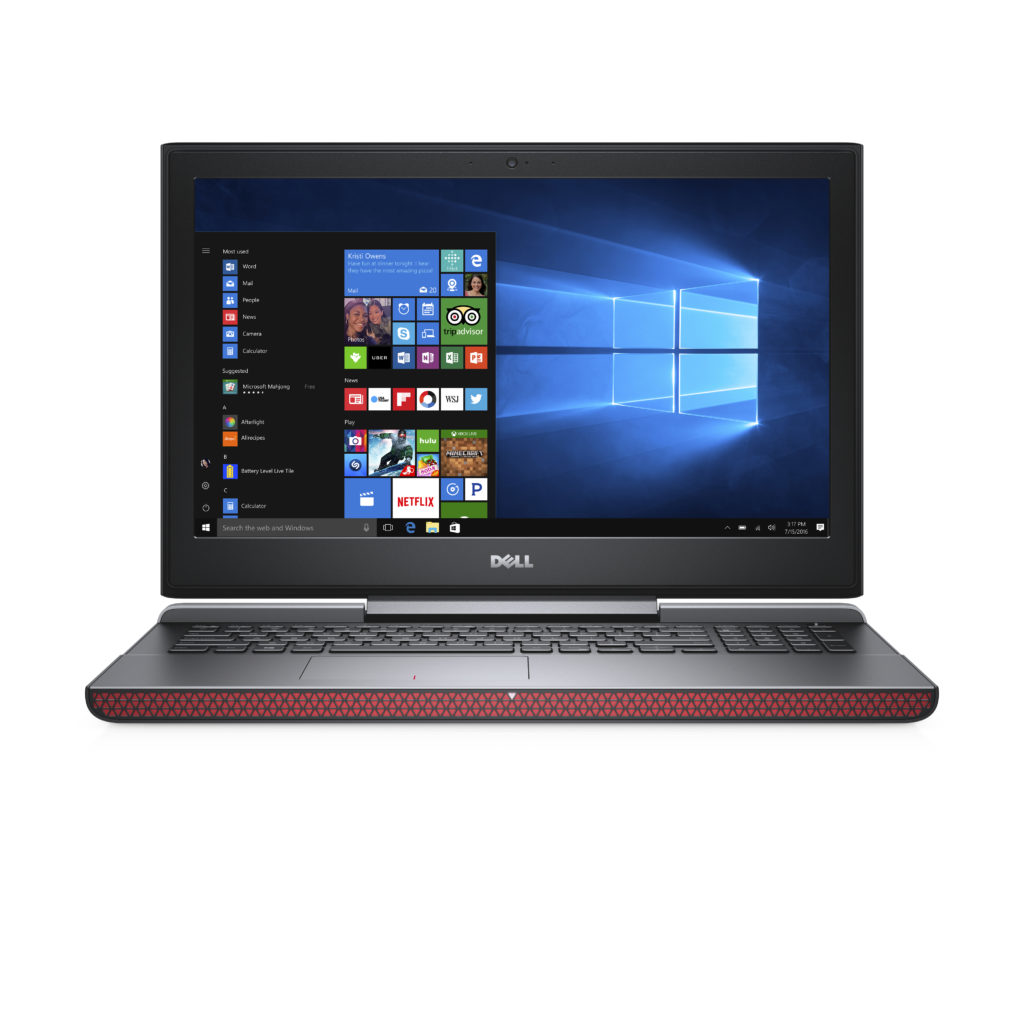 Inspiron 13 5000 2-in-1 – Possibilities Reimagined
Busy with class, athletics, internships and more, students need devices like the Dell Inspiron 2-in-1 to fit their multidimensional needs. The Inspiron 13-inch 5000 2-in-1 offer a sleek design and a brilliant wide-angle FHD resolution display. The 2-in-1's compact size and light weight make it ideal for everyday travel. The Inspiron 13 5000 2-in-1 offer FHD display for 13 inch with (1920×1080) True-life LED-Backlit Touch Display, and up to 8GB of dual channel DDR4 memory – perfect for multi-taskers who switch between open applications.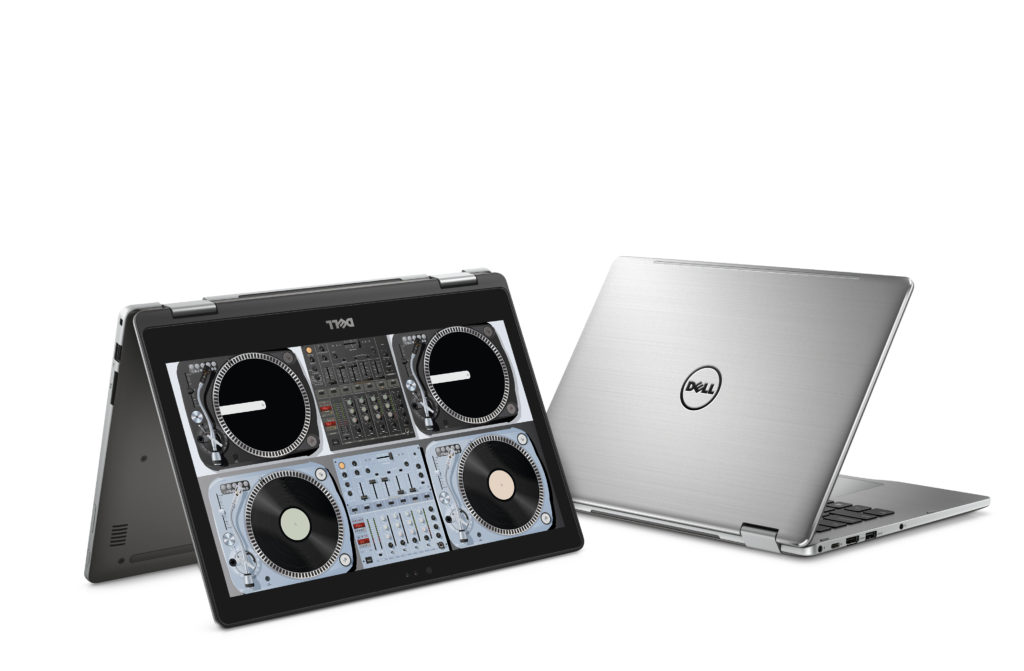 XPS Tower – Innovation You Can Expand On
The XPS Tower desktop gives consumers the power to blaze through system intensive applications like video editing, HD video playback, serious multitasking, virtual reality and extreme gaming. Equipped with Intel Core processors up to i7 Quad Core and up to 64GB DDR4 memory, nothing can slow its users down. Cached hard drive options, using Intel Smart Response Technology, gives you the large storage capacity of a hard drive with the responsiveness of SSD for the files and applications customers use most often. Even more impressive, the new redesigned chassis are 27% smaller than its previous desktop tower.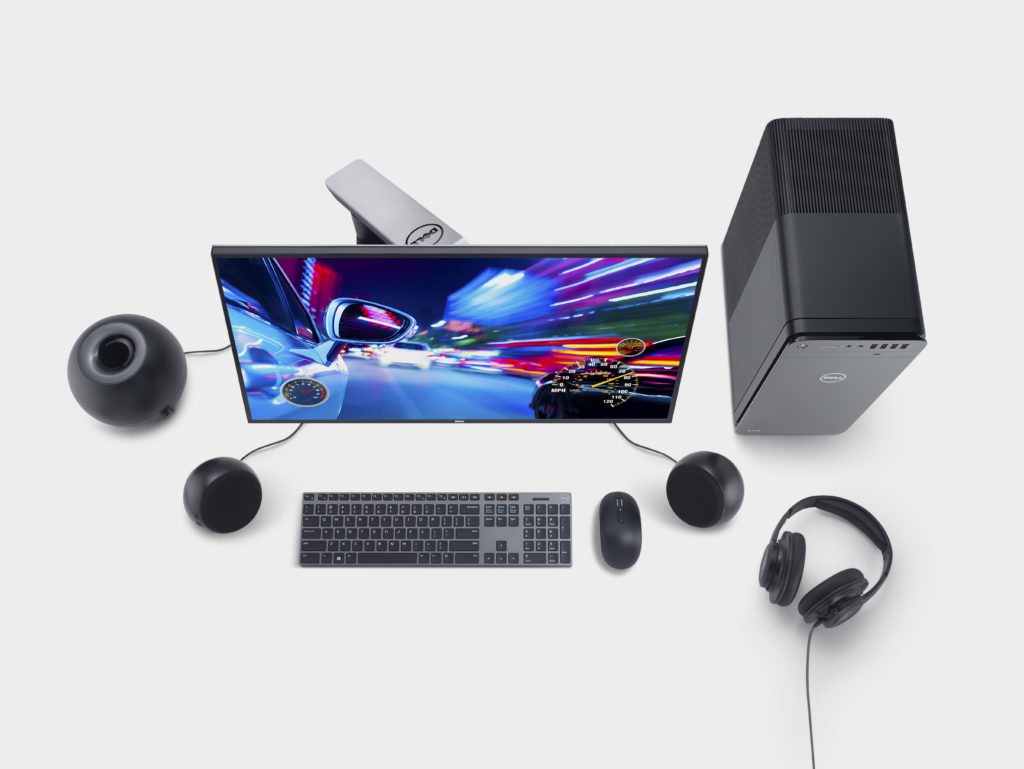 Protect your technology no matter where your adventures take you with Dell Premium Support, Dell's service for consumer PCs that gives customers proactive automated support for both hardware and software. Dell is the first and only company to combine proactive automated support with 24/7 access to expert technicians, on-site service after remote diagnosis, and support for both hardware and software issues.3
Pricing and Availability
All products are available immediately, unless otherwise stated, through Dell and its authorized partners:
* Information and pictures courtesy of Dell Singapore and Cohn & Wolfe *