Ride with Grab and Master the Force
Star Wars fans in Singapore alert! We are slowly building up and counting down towards Star Wars: The Last Jedi coming to our screens in December 2017! How would you like to be part of the Force and feel the Force when you are taking a ride across the city?
From 14th November 2017 to mid December 2017, yes you can do it, when you take rides on Grab vehicles across Singapore, Malaysia, Philippines, Thailand and Vietnam! Users are offered the opportunity to opt-in and pick the side that they will fight for. Users who opt-in will see their app reskin to their chosen side for 5 weeks, where the Grab vehicle icon in-app will transform into Star Wars vehicles!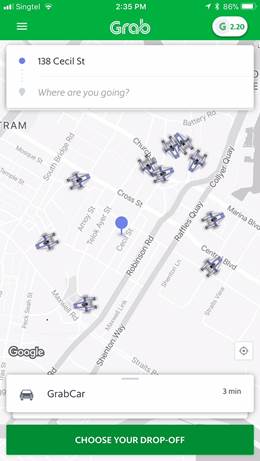 Are you a fan of The Resistance?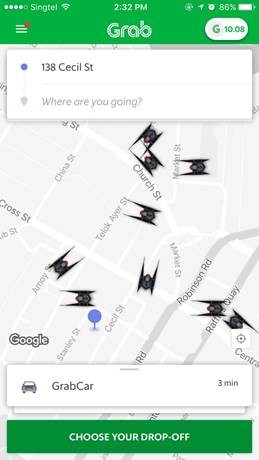 Or are you fan of the First Order?
Grab is collaborating with The Walt Disney Company Southeast Asia on Star Wars: The Last Jedi, and the campaign hopes to bring about a priceless, immersive and rewarding experience for all Grab users. For every ride they take with Grab, they will move one step closer to redeeming exclusive Star Wars: The Last Jedi premiums, tickets to the private movie screening of Star Wars: The Last Jedi and ultimately, the grand prize of an all-inclusive trip for 2 to the world's largest privately-owned Star Wars memorabilia museum, Rancho Obi-Wan in San Francisco, California, USA.
There will also be weekly battle challenges between The Resistance and The First Order, where only the winning side will unlock special prizes  such as a Sphero Droid and Lego Set. Photo opportunities abound as Grab's vehicles in The Resistance and First Order car wraps will also hit the streets.
The campaign runs from 14 November until mid-December, where all activities will culminate in a final battle event for everyone to pit against one another on-site and conquer fun Star Wars themed challenges. More details of the event will be announced at a later date.
Here's a useful infographic for you to ride with Grab and master the Force!

Spread the word, Pass It On, Pay It Forward to all your fellow Star Wars fans!
May The Force Be With You when you ride with Grab! 
* Information and pictures courtesy of Grab and Teneo Strategy *