For fans of Nathan Hartono, I have some news to share with all of you! Singtel and Nathan Hartono are coming together to celebrate Christmas with you, to celebrate the season of giving!
Mark down these date and time down on your calendar – 8th December at 3pm! Spread the joy of Christmas, share this news with your family and friends, especially fans of Nathan Hartono!
Let me share with you more information below from the press release information below –
Christmas comes early for Nathan Hartono fans this year as Singtel partners the homegrown singing sensation in a special event to celebrate the festive season and spread the joy of giving.
Nathan will be performing live via a video broadcast on Singtel's Facebook page on 8 December at 3pm. During the session, fans will have the opportunity to interact with Nathan and ask him to perform song dedications to their families and friends.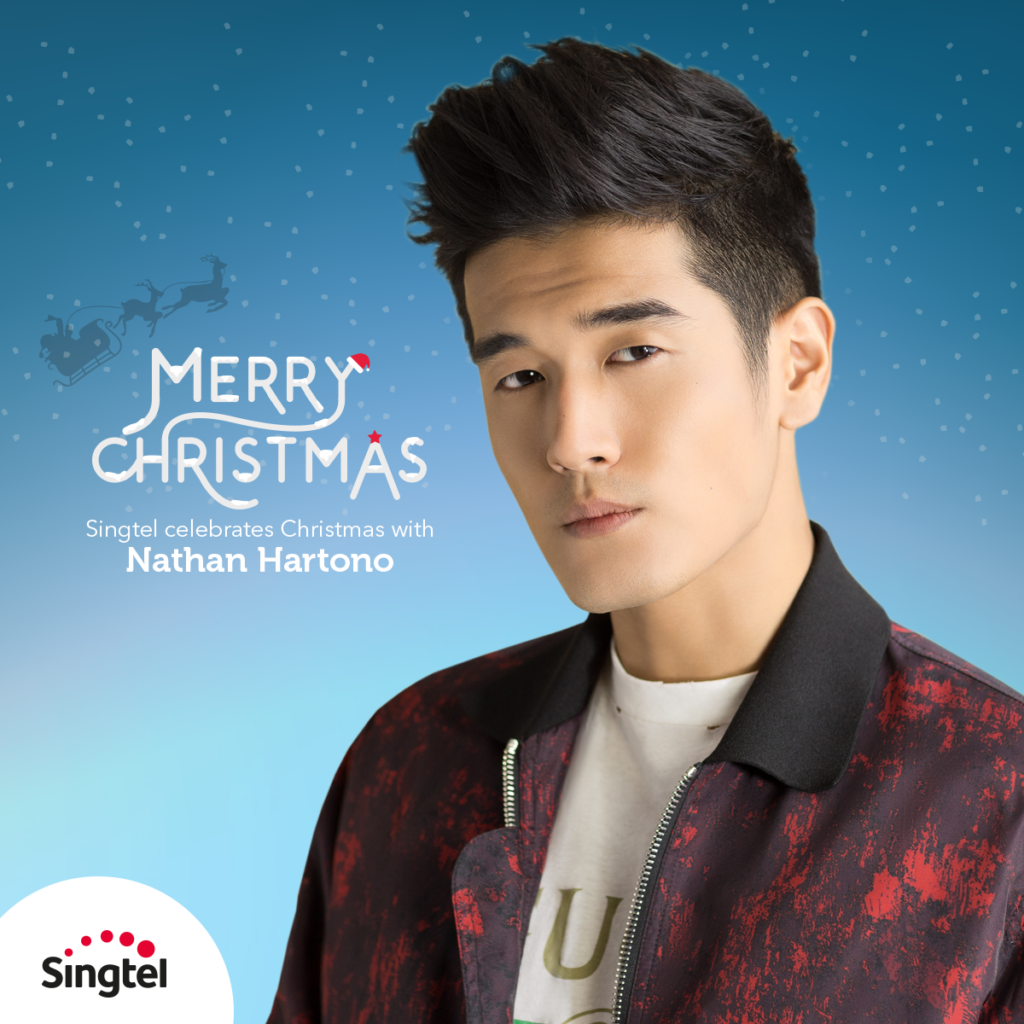 Fans can start submitting their song requests today via Singtel's Facebook and Instagram pages, stating who they are dedicating the songs to and the reasons for the dedications. Nathan will choose the most touching dedications to perform.
In addition, fans can look forward to exclusive behind-the-scenes footage of the event on Singtel's Snapchat and Instagram accounts.
Nathan said, "I'm super excited to partner with Singtel to bring you a very special Facebook live event. I can't wait to see you there! We'll take questions, sing your favourite songs, and just hang out. It's the festive season and I want to share some holiday cheer with you all."
Ms Diana Chen, Singtel's Vice President of Mobile Marketing, said, "This Christmas, we want to celebrate the joy of giving with Singaporeans. By organising this event with Nathan, we hope to give his fans the special gift of music to usher in the festive season. This continues Singtel's Christmas tradition of giving back to the community and supporting the Singtel Touching Lives Fund."
Come 21 January 2017, Singtel Music subscribers will be able to get up-close and personal with Nathan at Singtel Music's exclusive showcase 'Up-close with Nathan Hartono' at Millian, St James Power Station.
More details on Singtel's Facebook live event can be found on http://singtel.com/christmas.
*Information and picture courtesy of Singtel Corporate Communications*