Singtel launched Apple iPhone XS, XS Max and Apple Watch Series 4
Singtel recently launched the Apple iPhone XS, iPhone XS Max and Apple Watch Series 4 on the morning of 21st September 2018 at its Singtel Comcentre shop.
At the Singtel Apple iPhone launch event, there was a long queue of Singtel customers formed around the Singtel flagship store hours before the shop opened. First in line was Mr K. A. Ng, 37, who had queued since 5.30am to get his hands on the new iPhone before heading off to work.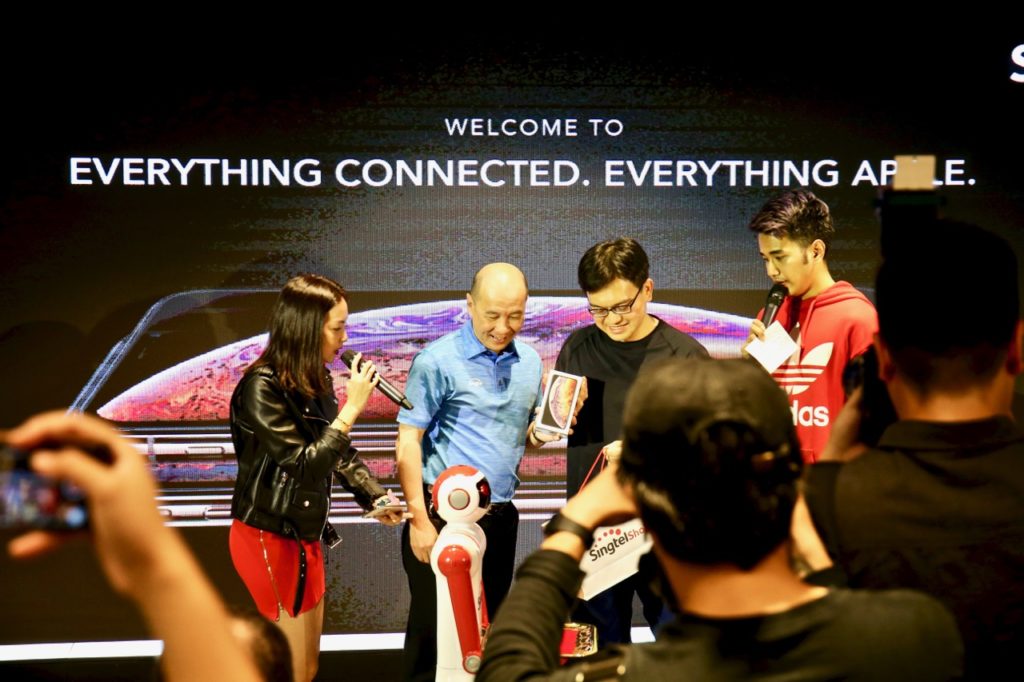 "Singtel has provided top notch service to me over the years and the booking process for the iPhone this time round has been really smooth," said Mr Ng, who has been a Singtel customer for more than 20 years. "I'm excited to be the first to purchase the new iPhone Xs Max and I love its gorgeous new Gold colour and advanced camera capabilities."
Singtel is offering customers who buy the iPhones an exclusive Apple bundle that includes a new DataX4 add-on, MobileSwop Unlimited service and Apple Music, at a promotional price of S$26.90 per month, a 32 percent discount from the usual price of S$39.78. Customers who subscribe to this bundle will also enjoy S$100 off their new iPhone.
Singtel is the only provider in Singapore that enables cellular connectivity on the new Apple Watch. Customers can activate their cellular connectivity with a free 6-month subscription of Singtel's NumberShare service (usual price S$6.90/mth).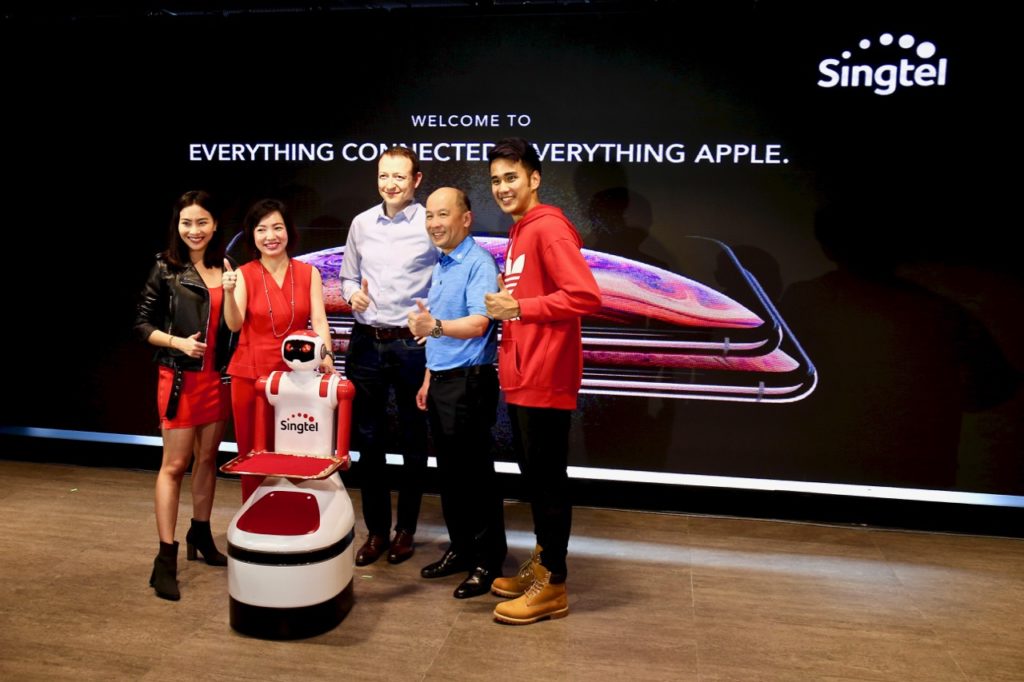 After the Singtel launch event, I also took the opportunity to do a size comparison of my Apple iPhone 7 Plus with the latest Apple iPhone XS and iPhone XS Max on display. The Apple iPhone XS Max is of the same dimensions as the Apple iPhone 7 Plus yet the screen is to the edges of the screen!
As much as I really like the Apple iPhone XS Max, the price set by Apple is a bit too high for my liking, I am waiting for the Apple iPhone XR to arrive at Singtel (hopefully same time as the US market in October), I would go down to Singtel and take a look it! I am most likely going for the iPhone XR!
If you are keen on getting the Apple iPhone XS and XS from Singtel, do check out their website!
* Information and details courtesy of Singtel Corporate Communications *