It's the festive season again with Christmas coming up soon! That's a giant information technology (IT) fair happening at Singapore Expo Halls 4B, 5 and 6 from 24th November to 27th November 2011 and there are many great promotions for gadgets!!
Being an avid Canon DSLR user, with lots of photography action on my photoblog, let me share with you Canon's Promotions on the Canon DSLRs and Digital Cameras from SITEX 2011 !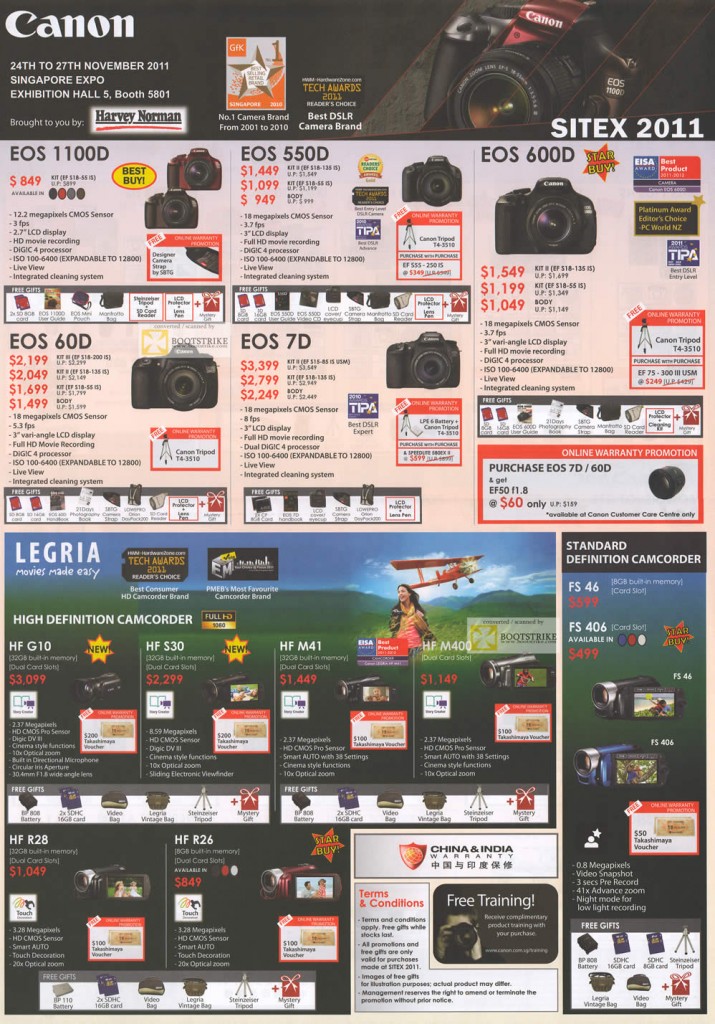 Source : BootStrike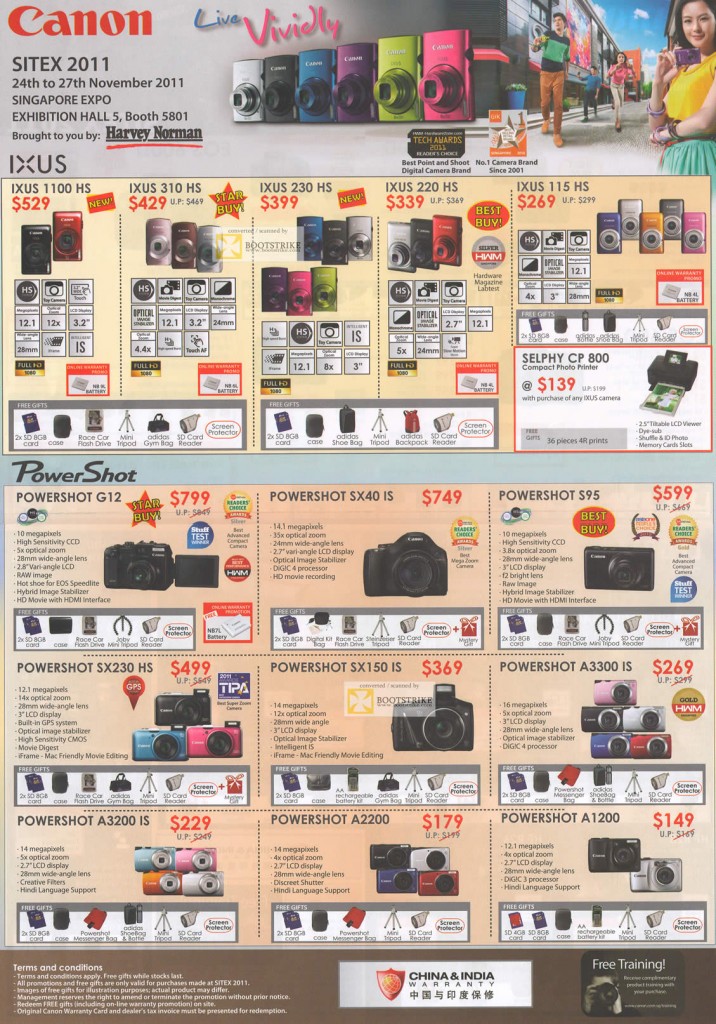 Source : BootStrike 
Happy Shopping at SITEX 2011 !! Look forward to you folks with Canon DSLRs and/or Canon Digital Cameras!!