For those who are in the maritime sector, you would have heard of Thuraya Telecommunications Company, a leading mobile satellite services operator in the world. They are partnering with Xtra-Link to co-sponsor 25th Silver Anniversary yacht race from Dubai to Muscat in November 2016.
Let me share with you more information and details on it –
Leading Mobile Satellite Services operator, Thuraya Telecommunications Company and its long-standing service partner, Xtra-Link, will join forces to co-sponsor the 25th Silver Anniversary Yacht Race from Dubai to Muscat in November.
Confirmation of the dates of the race were announced at a press conference held by the United Arab Emirates Sailing & Rowing Federation in association with Oman's Ministry of Sports Affairs, at the Dubai Offshore Sailing Club. The race is officially recognized by the Royal Ocean Racing Club (RORC).
The prestigious event, which is increasingly becoming a firm favorite with sailors from across the globe, will be adjudicated by independent judges from RORC.
As part of the anniversary celebrations, children in schools across Dubai will be engaged in a maritime adventure of their own. Special lessons and demonstrations are being created on how to navigate a boat and a chart, the use of satellite technology, and the importance of safety equipment onboard yachts. Thuraya will share its expertise on these and other topics with children across Dubai.
Keith Murray, Thuraya Product Manager, Maritime, said: "We are proud to co-sponsor a race that has been running for 25 years and which does Dubai proud. This is a great chance to show children technology in action, linking theory and curriculum with real life here in the UAE. From a corporate responsibility perspective, too, it is good to be able to contribute towards imaginative educational platforms."
As well as helping to create and lead elements of the education project, Thuraya and Xtra-Link voice and data equipment and 30 XT-PRO phones will be used as tracking units for crews taking part in the race.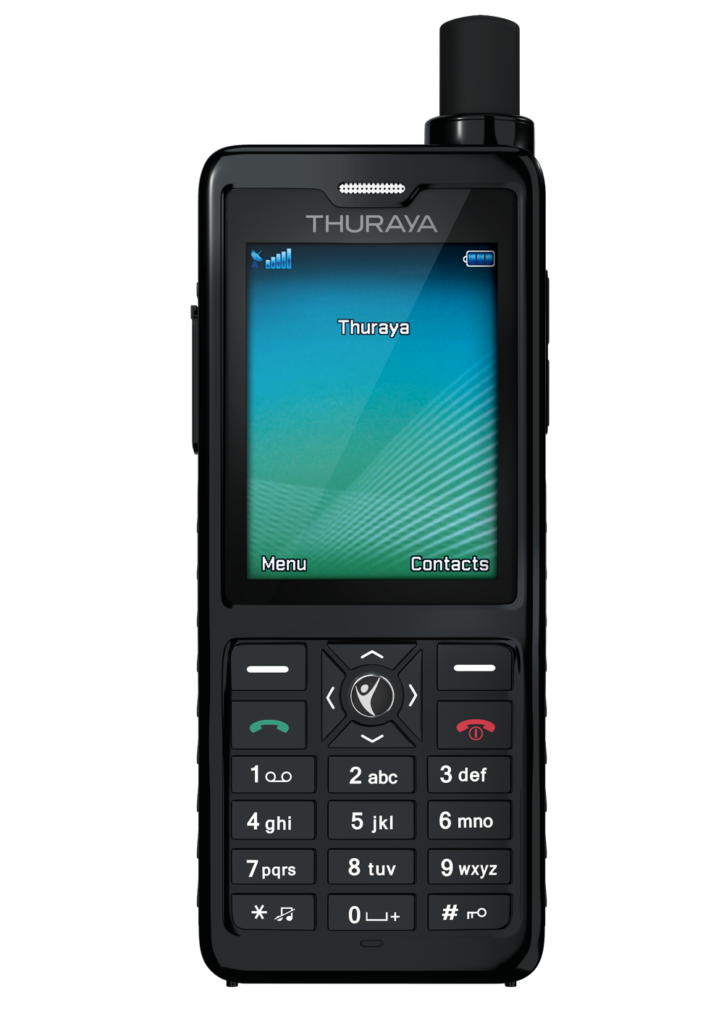 Hans Kuijt, CEO, Xtra-Link, said: "This will be the eleventh year that I have sailed in the Dubai to Muscat yacht race. It is great to see my friends in the sailing world using Thuraya equipment to stay connected during such a challenging and exciting race."
Tracking units are essential kit, allowing those back on land to track boats in real time, improving crew safety and permitting spectators to follow the race remotely.
Five Thuraya Maritime Atlas IP terminals will be supplied to allow broadband connection to be established by the vessels. Weather reports can be downloaded and sailors will also be able to upload posts onto social media, ensuring a more interactive race for sailors, spectators and schools.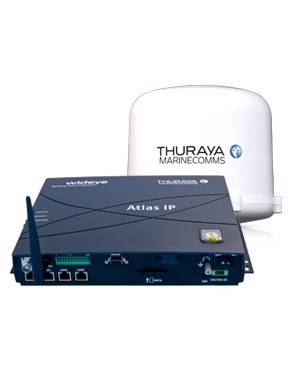 The Thuraya Atlas IP terminals and XT-PRO handsets provide robust, versatile and cost-effective communications in the harsh maritime environment. Providing vital communication giving peace of mind in case anything does go wrong.
Murray said: "Thuraya has built a maritime portfolio to match the needs and requirements of those working in maritime markets. Our range of robust and reliable voice and data products and services continue to keep crew and vessels connected at sea."
About Thuraya Telecommunications Company
Thuraya Telecommunications Company, an industry-leading MSS operator and global telecommunication provider, offers innovative communications solutions to a variety of sectors, including maritime. Thuraya's diverse range of innovative and superior technologies, from highly reliable mobile satellite handsets, to broadband devices and terminals, provides ease of use, value, quality and efficiency. Our maritime equipment, built by the world's best manufacturers, can be installed on ships in just hours. This helps ship owners to reduce operational costs by up to 40%, while constant connectivity improves crew welfare.
Thuraya remains committed to delivering the essential tools for the maritime sector, never leaving anyone out of reach. Visit: www.thuraya.com
About Xtra-Link 
Xtra-Link offers a full range of communications solutions covering the small and the large: from individual business travelers to turnkey projects supporting on-the-road media; from peacekeeping missions to international corporations working hard to get to locations; from oil and gas organizations to those in the construction and shipping industry; wherever communications are hard or naturally non-existent, Xtra-Link can connect you.
* Information and pictures courtesy of Thuraya Telecommunications Company *