WhizComms Turns 2 in November 2018 with Birthday Promotions!
WhizComms is turning 2 in the month of November 2018! They are celebrating their birthday with promotions for their home broadband service.
WhizComms will be throwing in bi-monthly promotions to all new subscribers this November 2018. On top of that, there will be an exclusive waiver of Netlink Trust (NLT) Service Activation Fee, worth $56.71 for the whole month!
Check out their November birthday month promotions below, take note that their birthday promotion period is from 1st to 15th November 2018!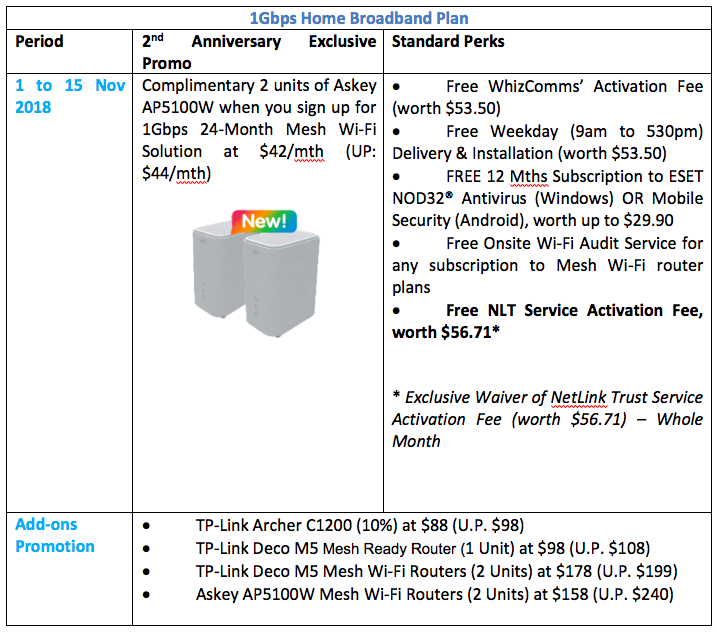 To redeem the promotions, click on to https://www.whizcomms.com.sg/promotions/2nd-anniversary/  and subscribe with the promo code <WEARE2> within the respective time period stated above.
If you are looking to change or subscribe to a new broadband service provider, do check out WhizComms!
* Information and pictures courtesy of WhizComms and Brand Cellar *