Lenovo recently did a survey, the Future of Work and Digital Transformation study and found that 70% of global employees surveyed reported higher job satisfaction and 56% felt more productive at home. The world has now entered into a hybrid future work, a new future workplace, working from home, remotely and in office. As companies explore a hybrid working environment that balances the continuation of remote working coupled with a return to the office in post-pandemic era. Lenovo recently launched new Mobile Workstations with Innovative Solutions, with the the introduction of the next generation of its ThinkPad P1, ThinkPad P15 and ThinkPad P17 mobile workstations. Each boasts the latest 11th generation Intel® Core™ and Xeon™ mobile CPUs, the latest NVIDIA® GPU architecture up to the NVIDIA RTX A5000 GPU, and added support for PCIe Gen 4 SSDs. These new mobile workstations deliver the performance and power professional users need to maximise productivity.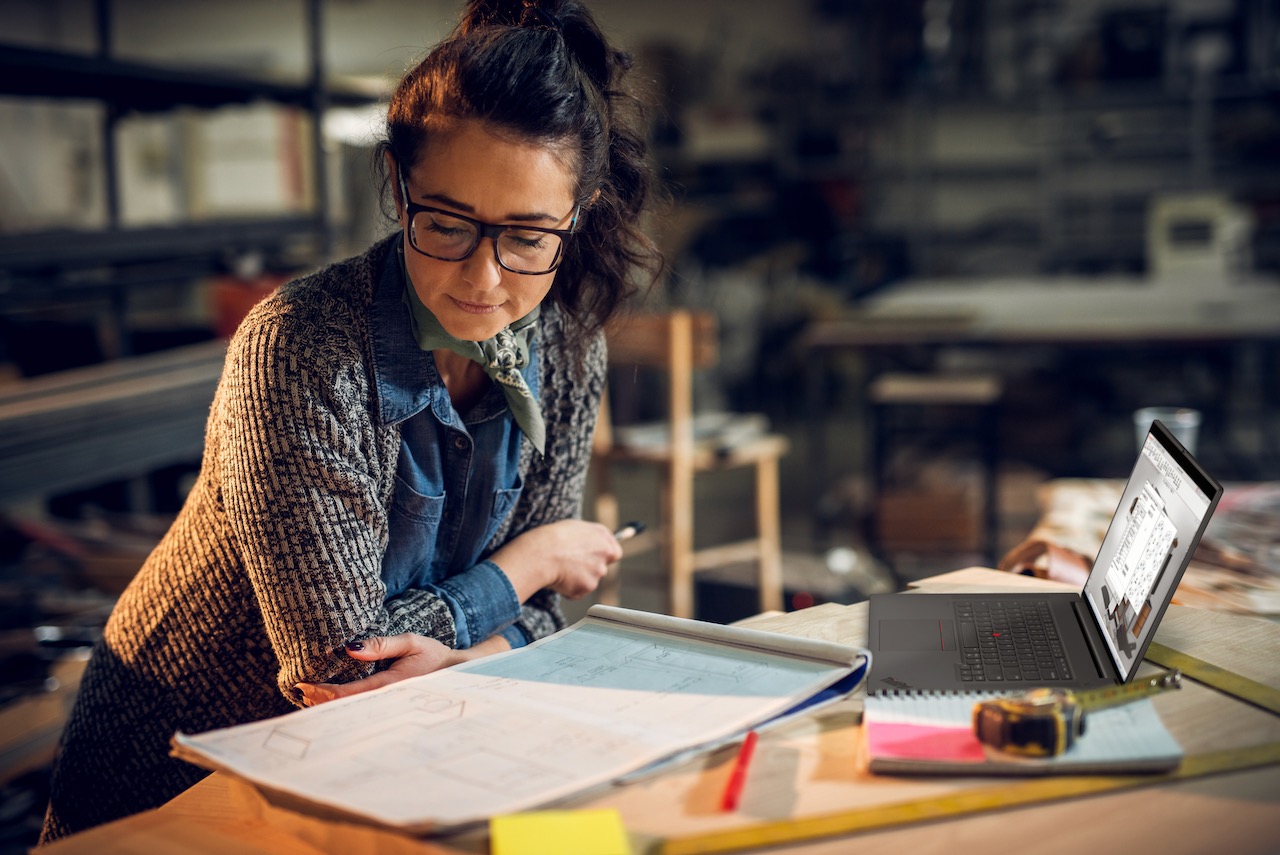 The ThinkPad P1, P15 and P17 are all ISV certified and tested at the highest level to pass MIL-spec standards, in line with the entire Lenovo workstation portfolio. This would allow users to take their productivity to the next level with reliable devices they can trust. Beyond the new line-up of ThinkPad mobile workstations, Lenovo is delivering a complete solution for today's modern working environment and makes it easier than ever to work from anywhere. Introducing the new ThinkVision P34w-20 monitor for a professional-level display and the ThinkPad Thunderbolt 4 Workstation Dock to conveniently power the full experience.
ThinkPad P1 Gen 4: New Display, Improved Performance Same Thin & Light Form Factor
The ThinkPad P1 has been redesigned with remote users in mind who are looking for power, premium design, and true mobility. This model is ideal for professionals such as content creators, architects, product designers and data scientists alike, they can bring their creative vision to life across multiple use cases, even while they are on the move, thanks to the high performance of the ThinkPad P1.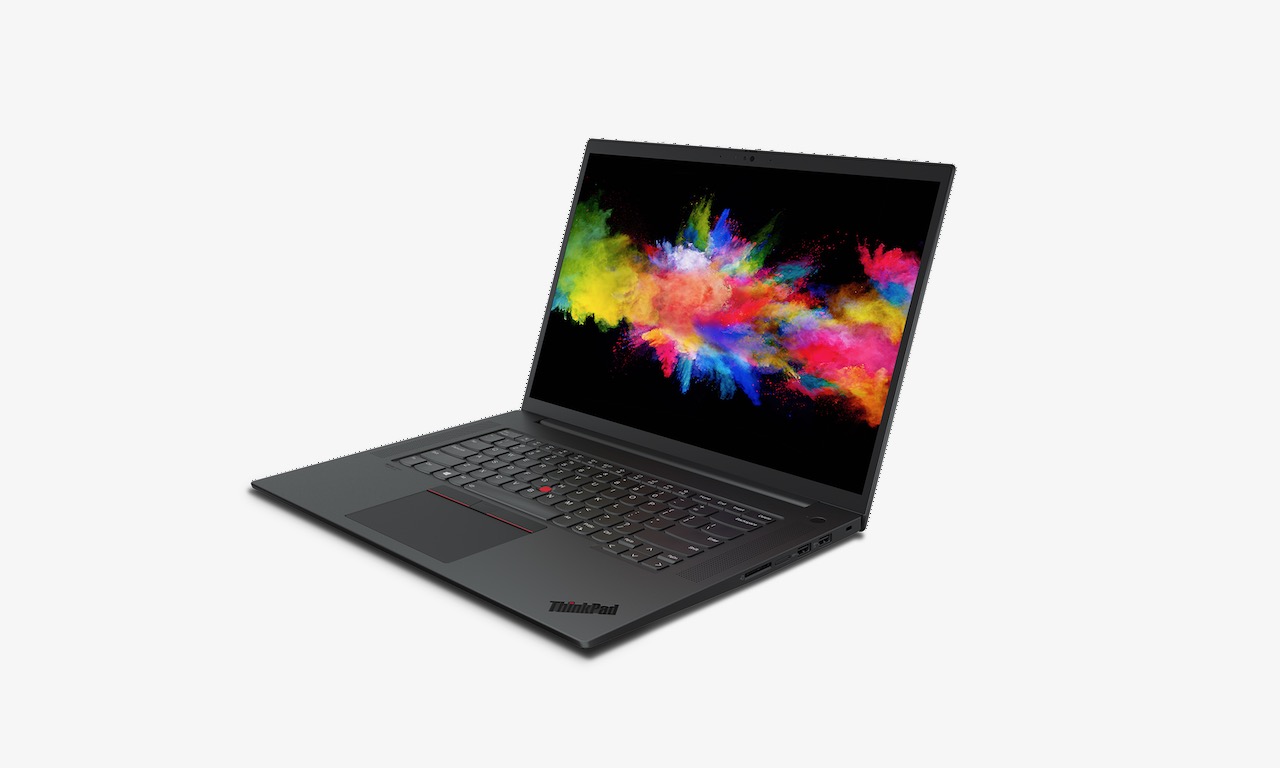 For this 4th generation ThinkPad P1, it's a complete clean sheet design with user-experience improvements and a patent pending thermal design to support increased capacity. They maintain its thin and light appearance, while offering premium features such as 5G, a larger 90WHr battery, a newly engineered keyboard design featuring a larger touchpad, a higher resolution FHD camera for superior video conferencing and a top-firing Dolby Atmos® Speaker System.
This next generation also includes a new 16-inch UHD+ display with narrow bezels, low-blue light technology and 16:10 aspect ratio for more screen real estate, all while maintaining its 15-inch footprint. For the first time, the new ThinkPad P1 will offer both professional graphics support with the ability to power up to the NVIDIA RTX™ A5000-level GPUs or NVIDIA GeForce RTX 3080. This lets users configure the machine to best meet their real-time rendering, animation and visualization needs.
"There is no doubt that the global pandemic accelerated a shift toward mobile workstations as most of the world quickly moved to a remote work environment," said Rob Herman, VP and GM, Worldwide Workstation and Client AI Business at Lenovo. "As mobile workstations have taken on an all-new importance to our end users, we've greatly enhanced the ThinkPad P1 Gen 4 to drive as much performance into this thin & light chassis as technically possible. We did this by greatly improving its thermal cooling capabilities with a vapor chamber in addition to traditional heat pipes. We also developed a keyboard that allows for air intake through hidden inlets to maximize the performance of the CPU and GPU. There was no stone left unturned when we rebuilt this chassis from the ground up – our customers spoke and we listened."
ThinkPad P15 and ThinkPad P17 Gen 2: More Power for Expanded Possibilities
For users that require the highest level of power and performance, from engineers and designers creating sophisticated renderings to developers working on computer resources heavy virtual and mixed reality simulations, the new ThinkPad P15 and ThinkPad P17 mobile workstations offer users the configurability and versatility that they need.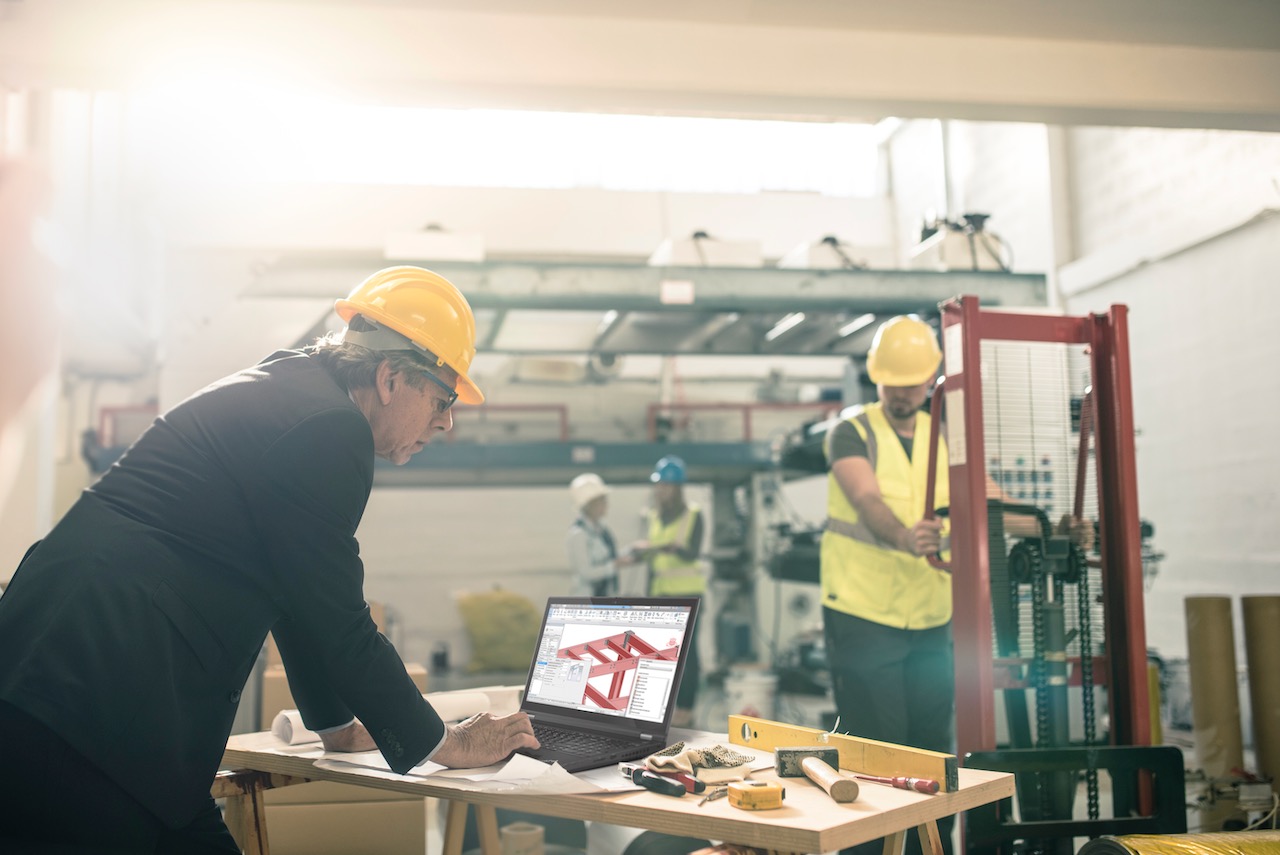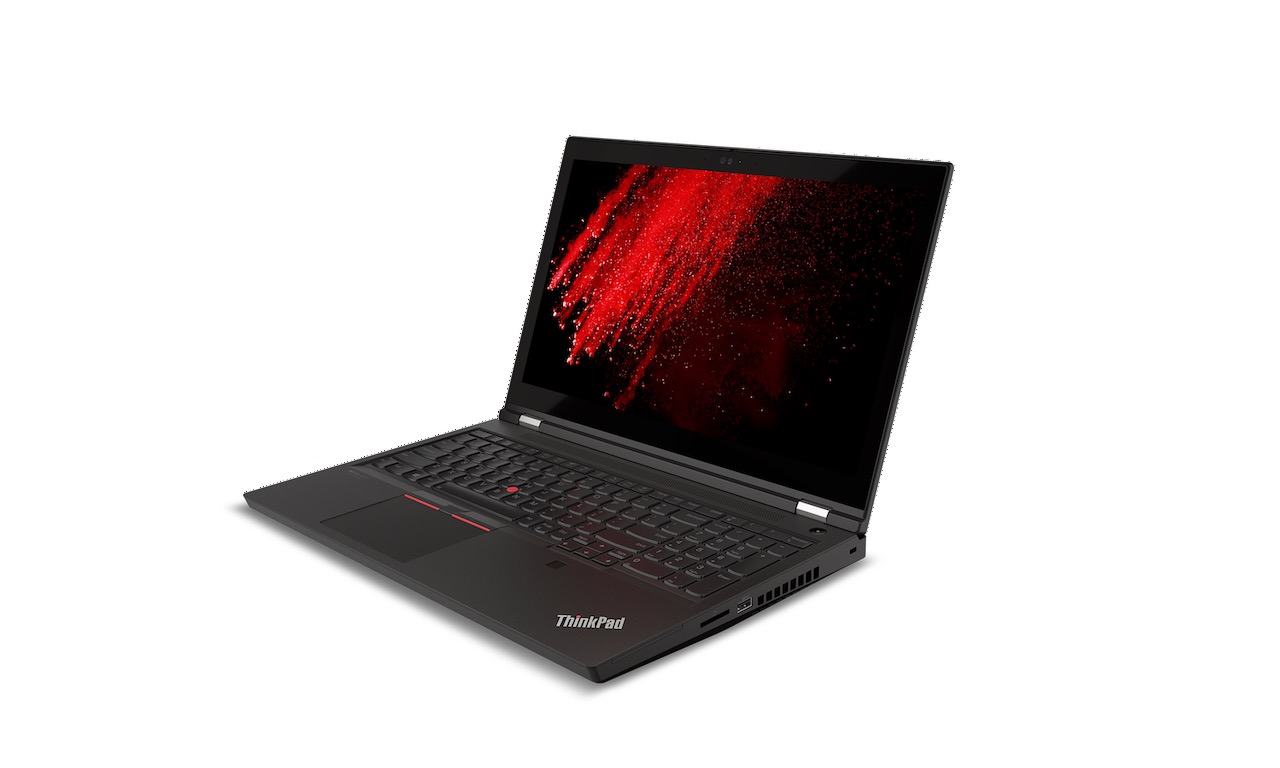 The ThinkPad P15 features a 15.6-inch UHD OLED display, while the ThinkPad P17 offers the largest workspace available in a Lenovo mobile workstation with a 17.3-inch colour calibrated display – allowing users to view the smallest of details in extreme clarity and seamlessly tackle sophisticated workflows in a portable package.
The latest generation of these three ThinkPad P Series mobile workstations are also NVIDIA Studio validated. By participating in the Studio program the creative community will have total confidence these workstations will handle their mission-critical workflows without issue – maintaining ISV certifications while also supporting the Studio driver and verification process.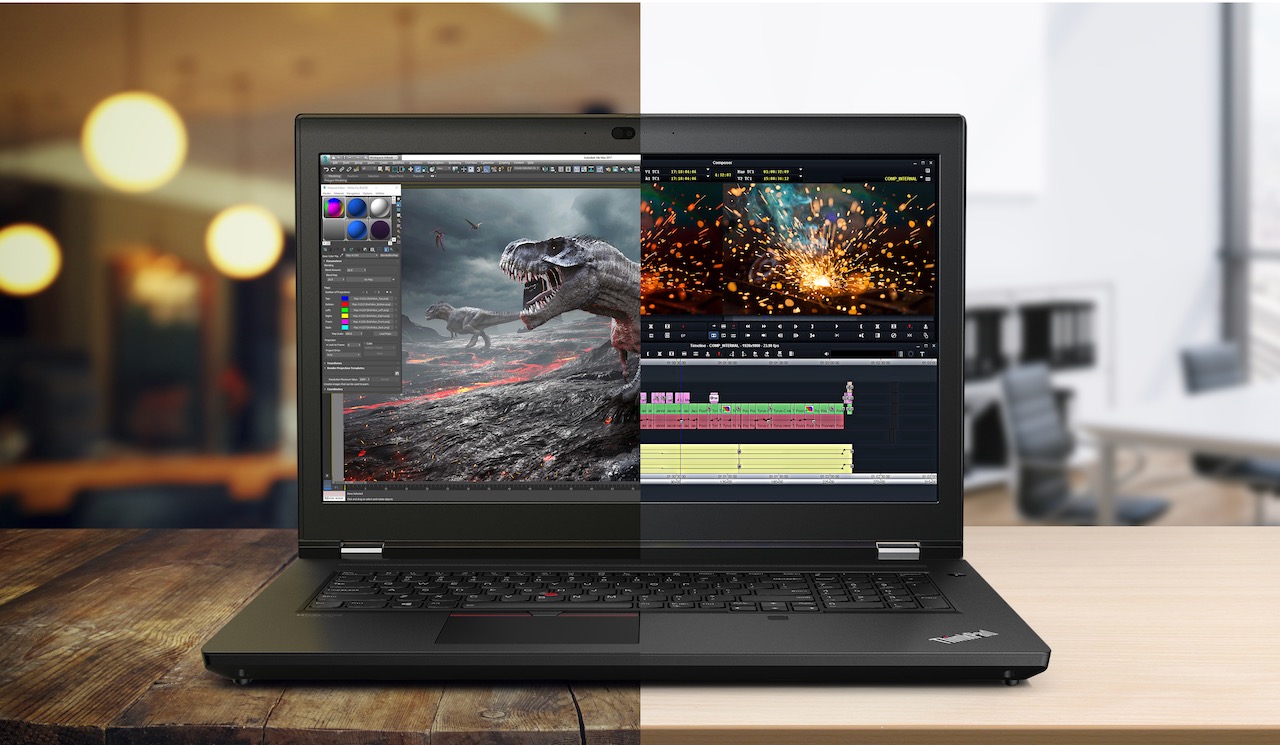 "Powerful solutions are needed as we continue to work remote and transition to a hybrid work environment," said Bob Pette, VP of Professional Visualization at NVIDIA. "Lenovo's ThinkPad P Series mobile workstations are powered by NVIDIA RTX GPUs and deliver powerful graphics and real-time rendering that let people collaborate and work from anywhere they need to."
ThinkVision P34w-20
A 34-inch ultra-wide curved monitor (3800R) for your work, that's a premium visual experience upgrade! The ThinkVision P34w-20 delivers vivid images with 99% sRGB colour calibration delta E<2 in WQHD (3440 x 1440) resolution.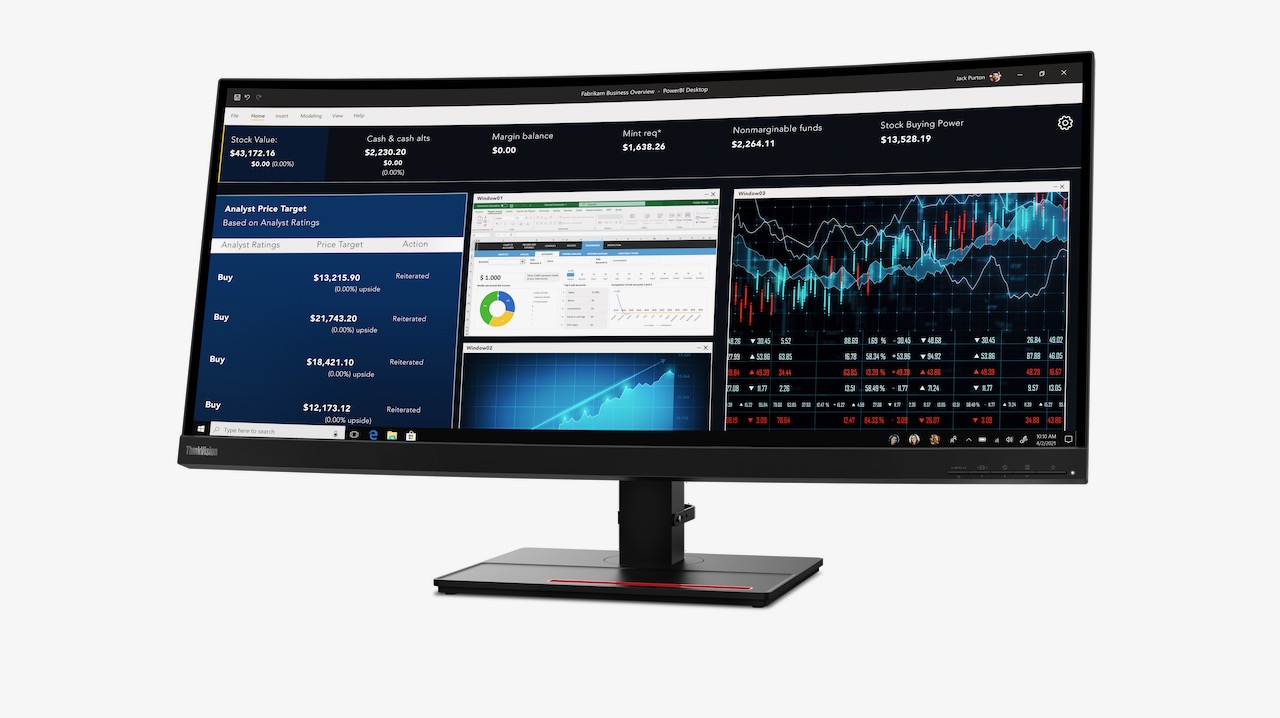 This new monitor is designed for professional users who frequently multi-task between creative and productivity applications. With a 21:9 aspect ratio, it offers more space for a seamless workflow. Picture-in-Picture and Picture-by-Picture features allow simultaneous display from two different sources for enhanced collaboration and the patented eKVM function saves time by quickly switching between applications from two PCs.
The P34w-20 also considers health and comfort with eye-care and Natural Low Blue Light technology to reduce harmful light emissions. The adjustable stand also helps achieve the most comfortable viewing position.
The productivity-boosting display simplifies managing individual workspace by offering a single-cable connection solution to PCs and docking hub function. Power, data, video and ethernet signals can pass through the monitor with the USB Type-C port offering up to 100W of charging power. Lenovo ThinkColour software allows quick and easy adjustment of screen setting and management of P34w-20 ports and features.
ThinkPad Thunderbolt 4 Workstation Dock
The new ThinkPad Thunderbolt 4 Workstation Dock features a single 300w power supply so users now only need one high-performance universal port to easily deliver power and connect to compatible mobile workstations. In addition, the ThinkPad Thunderbolt 4 Workstation dock is one of the first cabled docks with Intel AMT for enhanced manageability.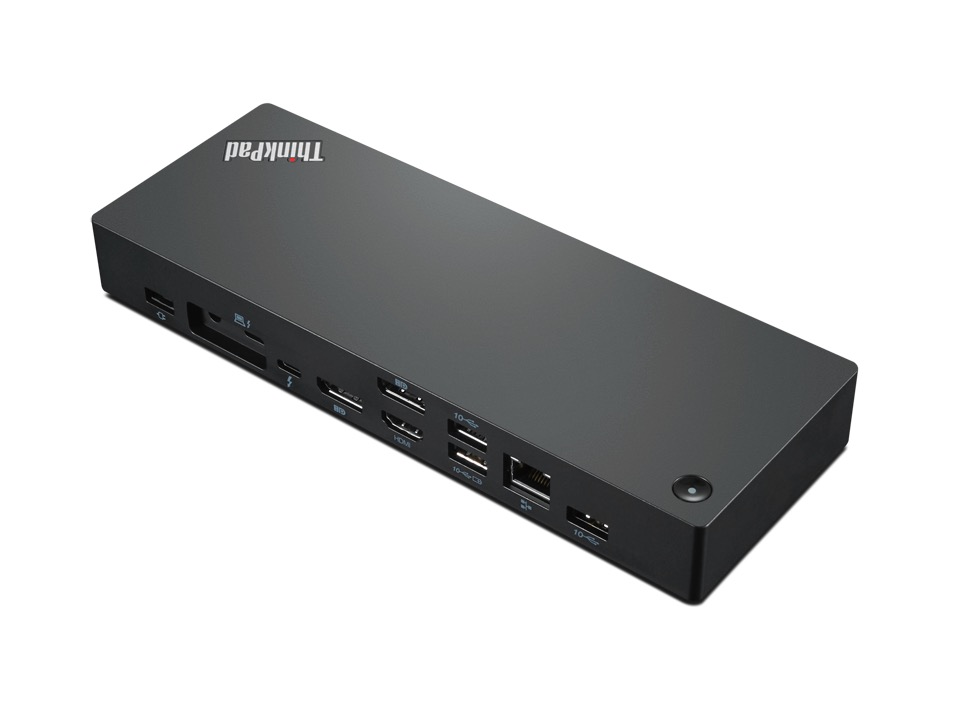 The Future of Work
The Future of Work is upon us, a new era of hybrid working is here. The new workplace of the future and workplace transformation is pushing more and more users to mobile and flexible solutions. Not only do the new era employees have the ability to work from wherever one needs, they also need to have access to applications and powerful computing resources, a crucial consideration. In a Lenovo survey, 83% of global IT decision makers and management teams expect post-pandemic work to be remote at least half the time, Lenovo's latest mobile workstations, paired with the new professional display and dock, offer the ideal setup for meeting the ongoing needs of a hybrid working environment.
Pricing and Availability
The ThinkPad P1, P15 and P17 laptops are now available, prices are starting at
ThinkPad P1: S$2,984
ThinkPad P15: S$1,890
ThinkPad 17: S$2,750
As for the new ThinkVision P34w-20 monitor and ThinkPad Thunderbolt 4 Workstation Dock, prices are as follow:
ThinkVision P34w-20: S$999
Thunderbolt 4 Workstation DocK: S$789
For more information, please visit https://techtoday.lenovo.com/sg/en/workstations
* Information and pictures courtesy of Lenovo Singapore and WE Communications *