Network for Electronics Transfers (NETS), Singapore's leading payment services group recently announced the launch of its NETS Prepaid Card. This is their first "smart" stored-value card for retail and transit. Customers can use this card at over 120,000 acceptance points, making NETS Prepaid Card the stored value card with the largest number of acceptance points locally.
A wide acceptance together with the smart features enabled by NETS App, that makes the NETS Prepaid Card an ideal choice for families looking to better track and manage their household expenses. They also make a perfect gift card that can be tailored to consumers' preferred value and design. Commuters can also link their NETS Prepaid Card to TransitLink SimplyGo app, this is an initiative to introduce contactless payments on trains and buses through the partnership with various payment schemes, to view their trip details.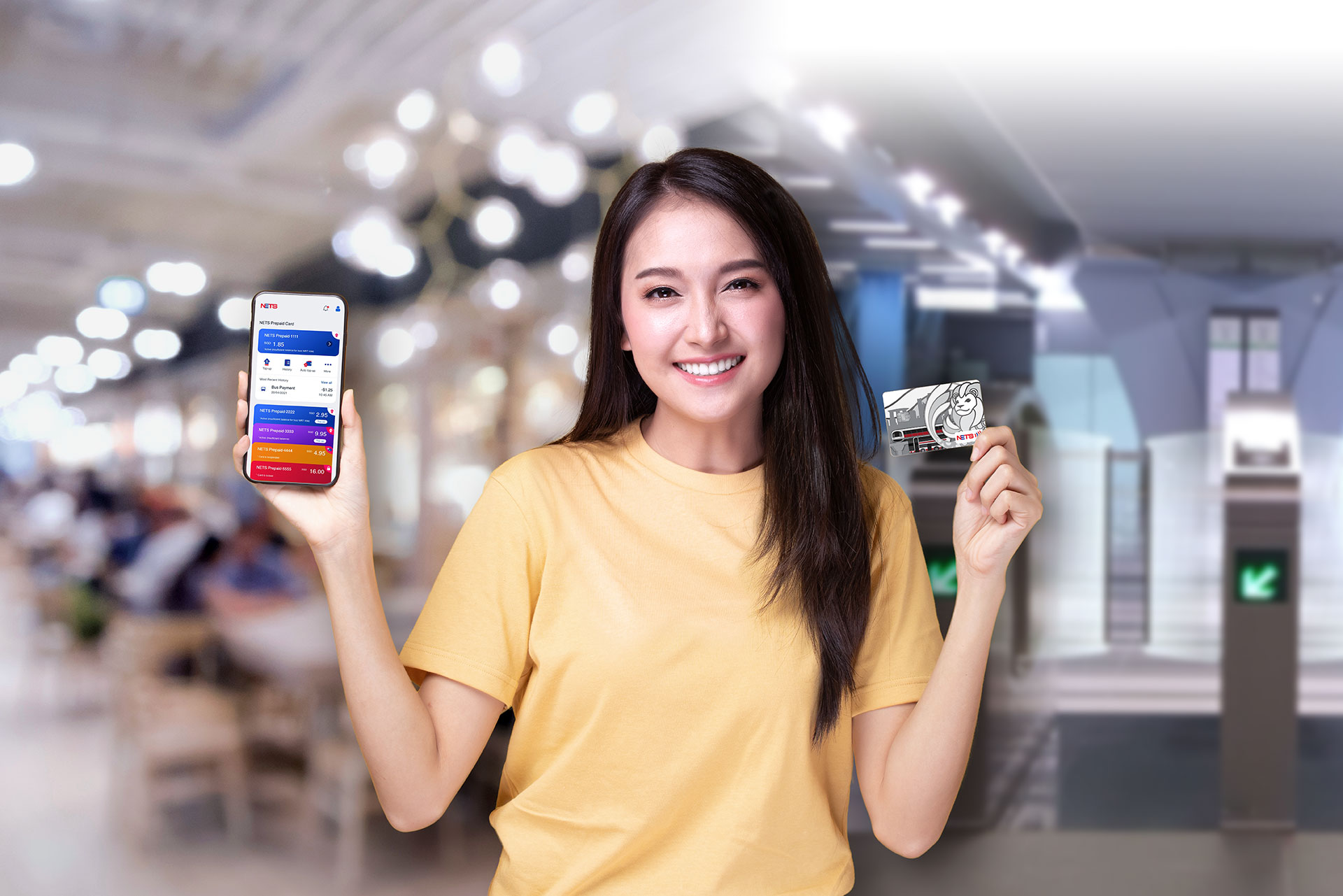 Smart and secure contactless payment, with budget tracking capabilities for the family
Customers can link up to 10 cards to one NETS account through the NETS App, they can access features such as topping up on-the-go, locking and requesting refund for remaining stored value for misplaced cards, setting daily spending limits, and monitoring transactions made on each card.
Customers can also easily top up their NETS Prepaid card via the NETS App through various means, which include NETS bank cards. The user's preferred payment card can also be stored on-file to speed up the process. Once a NETS Prepaid Card has been linked to a NETS account, customers can review the transaction history via NETS App and also configure auto top-up whenever the card balance dips below a certain amount.
Up to S$1,000 daily spending limits can be set for each card, which takes effect immediately and can be changed while on the move, making it an ideal stored value card to help family members and domestic helpers to pay digitally while ensuring that they stay within budget.
In an unfortunate event of the NETS Prepaid Card being misplaced, customers can lock the card with the simple tap of a button on the NETS App, this would help to minimise possible fraud or abuse of this card. Locking and unlocking the card takes effect immediately, there is also an option to permanently terminate the NETS Prepaid Card to refund the stored value.
Lawrence Chan, Group CEO of NETS said, "The NETS Prepaid Card is part of our continued effort to connect communities and empower lives. Families will be empowered to take control of daily expenses as they can provide their dependents and domestic helper with contactless payment options that can be easily tracked. Additionally, this card can be quickly disabled if it is lost. This card is most valuable as it can be used at all NETS acceptance points and mass transit."
The perfect gift card for family and friends and for retail 
The NETS Prepaid Card is the perfect gift card for family and friends, and for retail shopping too. Customers can spend at any NETS accepting merchants for shopping or for public transport. Customers are also not limited to fixed denominations in their gift cards and they can top up auspicious numbers such as $88, up to a cap of $100 per top-up.
Whether you are buying a nice cup of coffee at a cafe, getting some additional groceries at the supermarket, or a shopping spree at a nearby mall, the universal acceptance of this card means that recipients of the NETS Prepaid gift card can spend it on their preferred options. From S$5, customers can also customise the card face of the their NETS Prepaid Cards at www.customcards.com.sg/nets-prepaid-card/
Hassle-free purchase, smooth public transport travel
Commuters with the NETS Prepaid Card can used it for public transport, allowing them to top up the card on-the-move instead of spending time queuing at physical top-up machines. The NETS Prepaid Card can also be topped up and managed via the NETS App, available on both Apple App Store and Google Play. Through the NETS App, customers can also set up automatic top-ups for the card to ensure that there are always sufficient funds for their daily commute.
Owning a NETS Prepaid Card is simple and easy, there is no minimum age or income requirement, there are no annual subscription fees, no credit checks for the purchase of the NETS Prepaid Card. Consumers can purchase the NETS Prepaid Card t 7-Eleven convenience stores, Buzz, Japan Home, Mustafa, Sir Handphone, TransitLink Ticket Offices at MRT stations and bus interchanges, NETS Customer Service Centre as well as Lazada and Shopee. The card will alos be sold at Sunshine Star and J.B.I Trading from December onwards.
* Information and picture courtesy of NETS and Gloo *