Acronis and Cyber Youth Singapore Partnership for Surf Safe Campaign
Acronis, the global leader in cyber protection and Cyber Youth Singapore (CYS) recently announced a partnership for the Surf Safe Campaign, that is supported by the Infocomm Media Development Authority (IMDA), part of Singapore's national movement – Digital for Life. Through this Digital for Life movement, it brings like-minded partners across private, public and people sectors working together to help Singaporeans embrace digital as a lifelong pursuit, enriching their lives and building a safe and inclusive digital society for all. The Surf Safe Campaign aims to reinforce Singapore's digital security by nurturing secondary school students into digitally resilient citizens.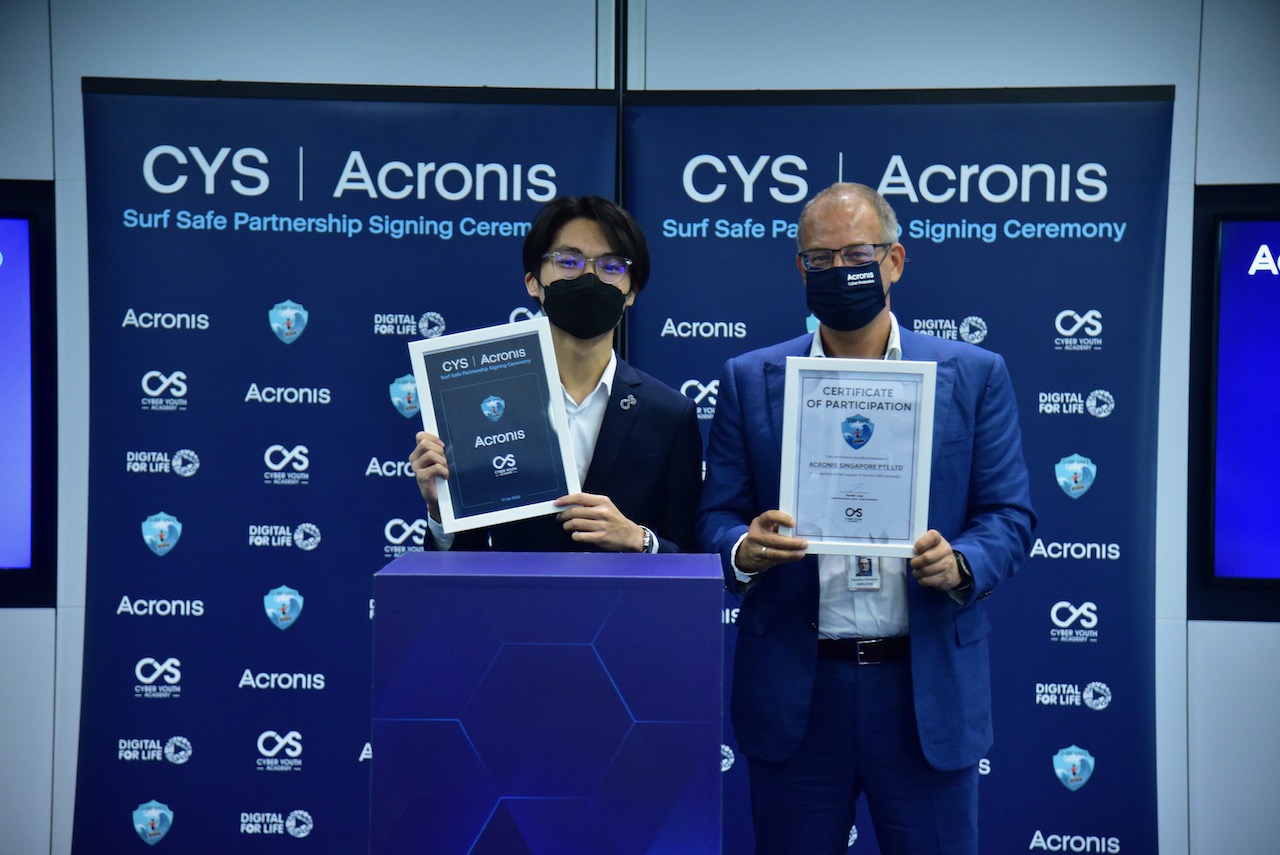 This ongoing global pandemic has drastically changed the way we work and live for hundreds of millions of people across the world. The world has seen a rise in remote work and remote education. It has also seen a rise in cyber crimes, the number of youths falling victim to cyberattacks has surged globally. As for Singapore, nearly 4 in 10 people here, or 37%, reported being victims of at least one cybersecurity incident last year – according to findings from the Cyber Security Agency of Singapore's (CSA) Cybersecurity Awareness Survey. Findings prove that while more people are aware of cyber threats, many still believe that they will not be targeted by cyber criminals – including younger generations.
What is Surf Safe Campaign all about?
The Surf Safe Campaign aims to educate 100,000 secondary school students on the importance of surfing the internet safely over the next three years – with 50,000 students educated over the first two years. Piloting in 2022 and implemented by CYS, the engagement plan will be curated and tailored to suit each secondary school's unique needs and learning objectives.
"CYS is grateful to IMDA, Acronis and our other content partners who have gracefully extended support towards this campaign and we're more than excited to work together. We encourage more partners to join us in this meaningful campaign and be part of the Digital for Life movement," says Xavier Low, Chief Executive of Cyber Youth Academy.
"With the Surf Safe campaign, CYS hopes to educate secondary school students on the importance of cyber wellness, media literacy, and cybersecurity, and see the betterment of digital awareness and adoption in the younger citizens," add Denzel Chen and Olivia Xavier, Programme Heads of the Surf Safe Campaign at Cyber Youth Academy.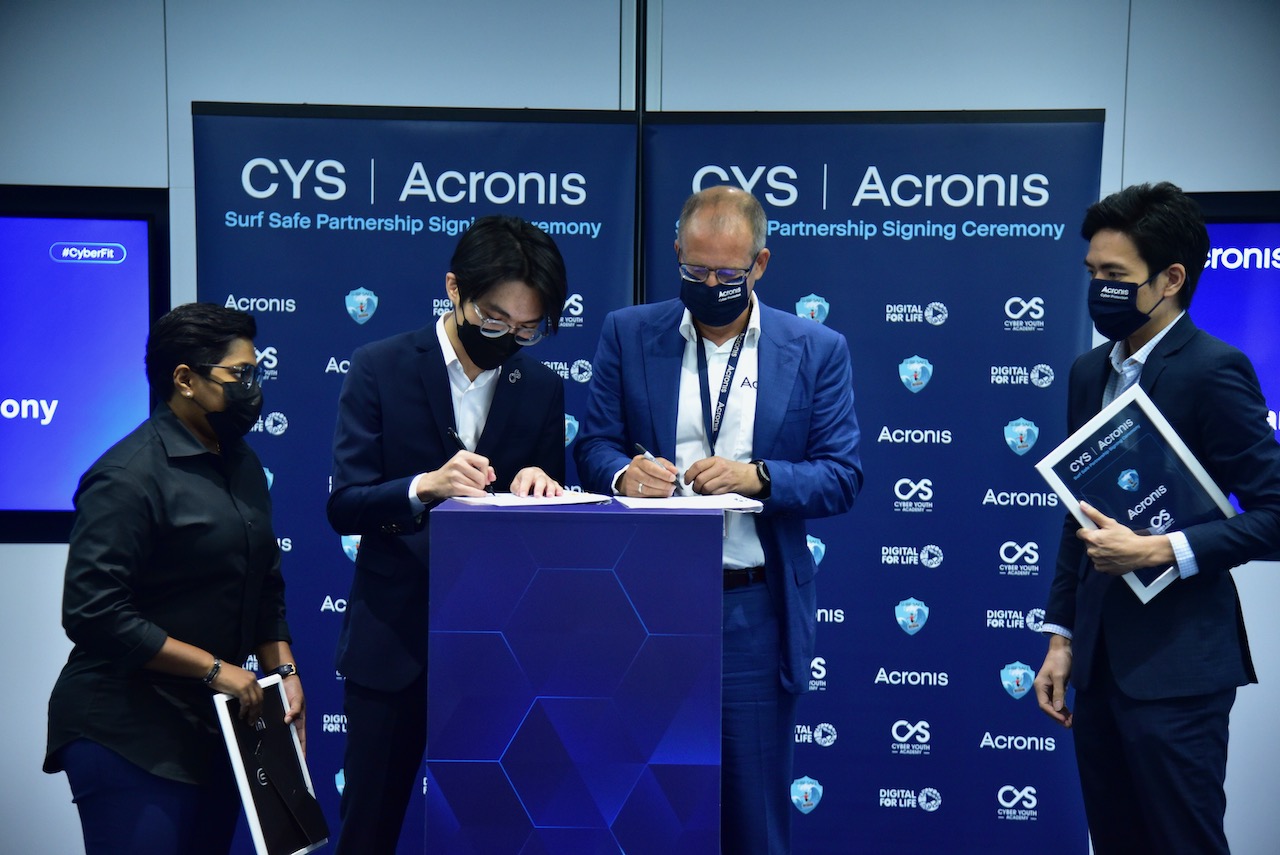 As the most frequent technology consumers and early adapters, youth will remain at the forefront of the digital era. Teaching youth how to keep themselves safe online, in turn, protects Singapore's digital future. The Surf Safe Campaign aims to equip our younger generation with good cyber habits, which they would be able to carry back to their homes and the rest of the nation.
"Acronis is honoured to partner with CYS to reinforce our nation's digital security by nurturing digitally savvy youths. It's never been more important for our young people to focus on cybersecurity and cyber wellness," said Stanislav Protassov, Acronis Co-founder & Technology President. "As a Singaporean cyber protection unicorn, it is a part of our DNA to contribute back to the society by helping build up cyber awareness – be it by educating businesses or the general public, as well as training a pool of cybersecurity talent in Singapore."
Working with various organisations through its CSR arm, the Acronis Cyber Foundation, Acronis has been actively promoting cyber literacy and education for youth communities in Singapore – and around the world.
* Information and pictures courtesy of Acronis *