New Digital Workplace of the Future by Ricoh Singapore
A new era of the modern workplace is now taking shape in this new era of technological advancements in both enterprise and consumer technology, social media, internet connectivity, changes in working style and environment. The technology and start ups companies were at the forefront of this new wave of the modern workplace, this gradually was picked on by businesses from other industries. Some had been faster to adopt, adapt and change into a modern workplace, change is never easy and it definitely takes time. In November 2019, I was at a new digital workplace of the future, to witness an international company transforming themselves into a modern digital workplace in Singapore, introducing new digital workplace of the future by Ricoh Singapore.
Located at Mapletree Business City, Ricoh Singapore Pte Ltd, opened their doors on 8th November 2019, to a new era of digital workplace of the future, they walk the talk, showcasing Ricoh's new value proposition – Digital Workplace Services. This wasn't just a transformation for Ricoh Singapore office, their clients would be able to have the view and feel of how their modern digital office can be like as well, from digital workplace consultation, planning and implementation, integrating their people, space, hardware and technology.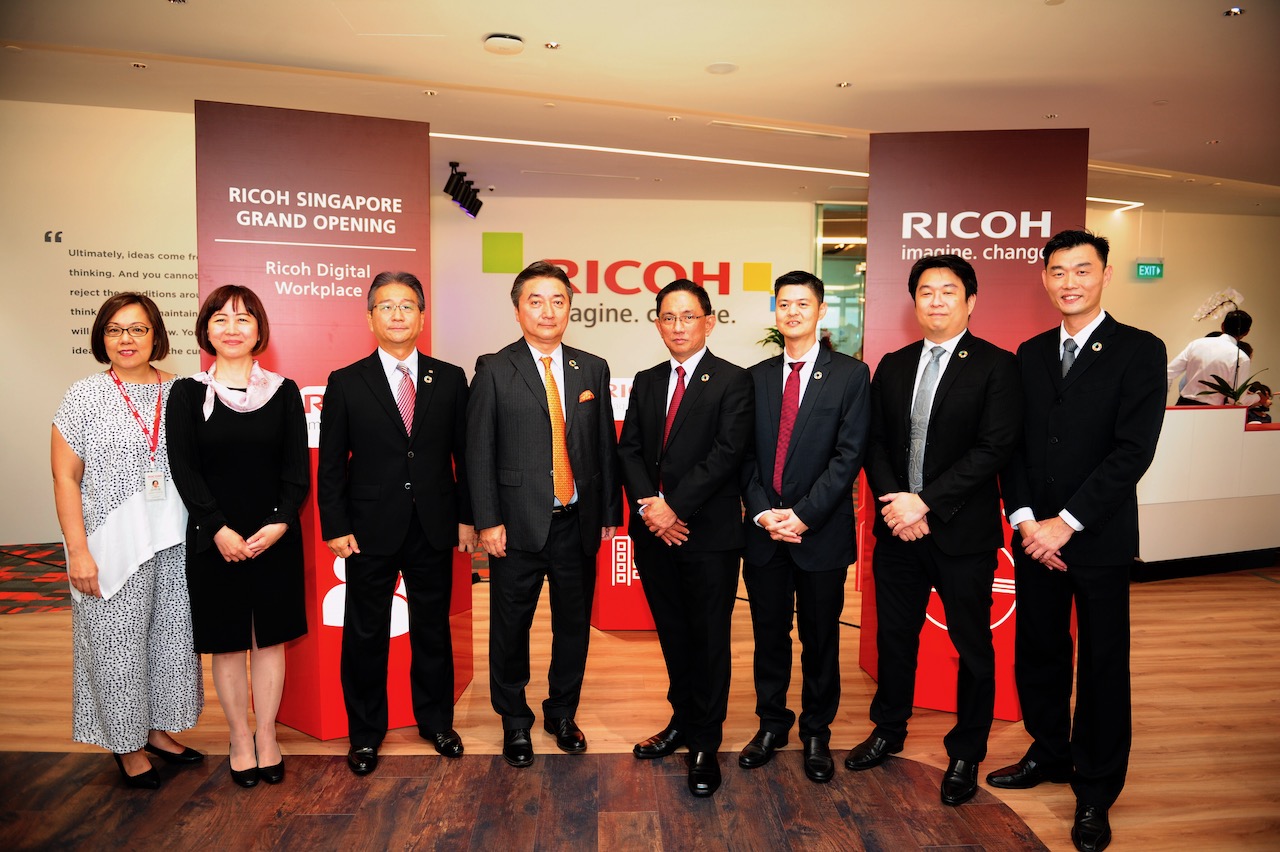 Change is never easy on a personal or corporate level, therefore, it's great to see the leadership and management of Ricoh, taking and leading the steps to transform into a new digital workplace of the future.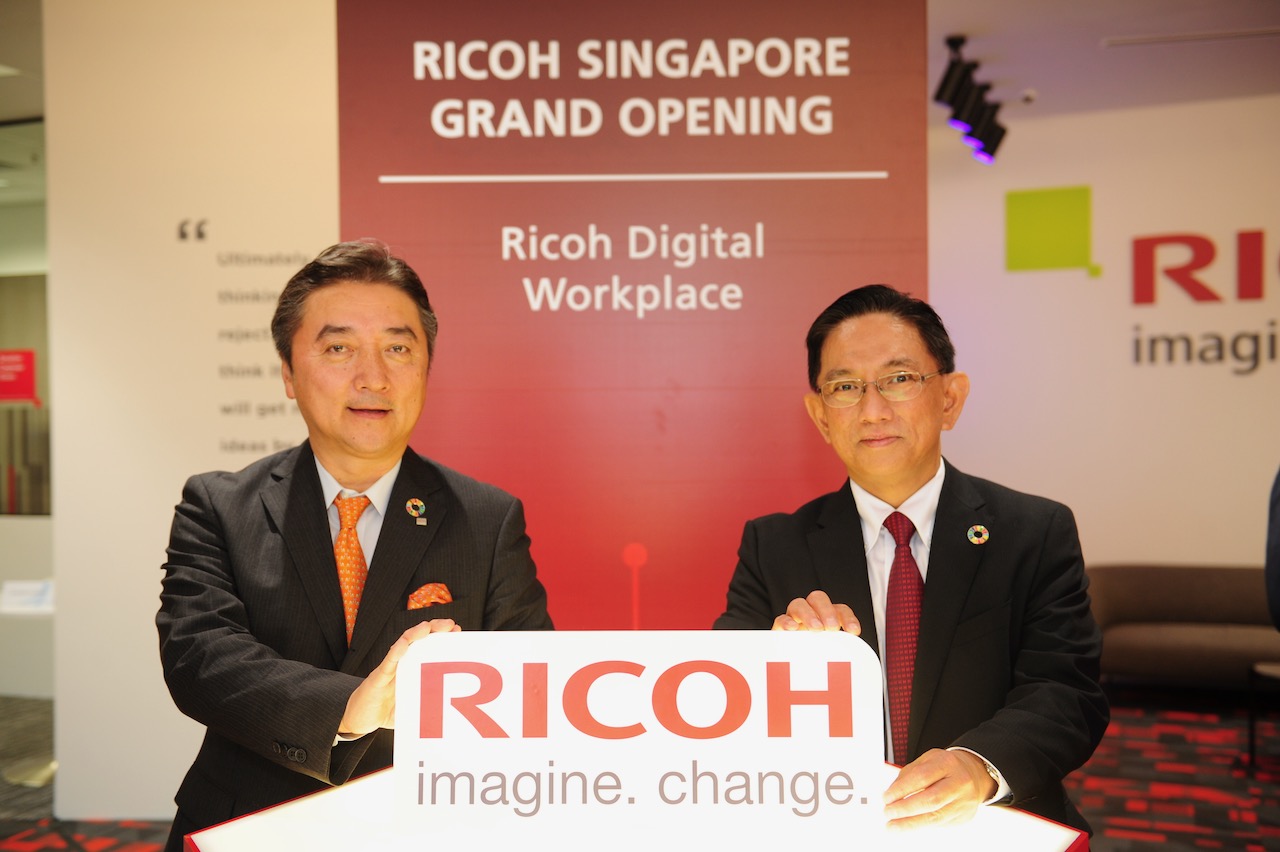 "This is the latest phase of our long-term strategy to transform Ricoh workplaces across the region, in order to meet the new challenges of today's digital world.  Ricoh's Digital Workplace Services are our response to these challenges, meeting the expectations of talent from the digital native generation, and deploying our latest innovative technologies that will boost productivity and collaboration, improve staff engagement and empower staff to work smarter.
"I am extremely pleased to be part of this evolution. Ricoh's Digital Workplace Services brings together vital elements of design and technology to make the workplace a healthy, productive and enjoyable environment for all employees," said Kazuhisa Goto, Managing Director, Ricoh Asia Pacific.
"It took about six months for the whole transformation journey, from conceptualization to fruition, incorporating our new workstyle and the implementation of new digital solutions and new technologies. Our goal is to create a more technologically empowered and space-efficient workplace to enhance our employees' efficiency, productivity, collaboration and most importantly engagements with our customers. added Ben Chong, Managing Director, Ricoh Singapore.
During the official opening of Ricoh Singapore new digital workplace at Mapletree Business City, we had the honour to have a guided tour of their new digital workplace, their workplace Ricoh solutions and how they have changed into this digital workplace of the future. Gone were the partitions, greater opportunities for interaction and discussions. Some of their meeting rooms can be transformed into recreational activities space for the staff after office hours. Oh yes, they have a spacious lounge area too, cosy and comfortable, can be used for events, hosting visitors/clients or their own staff discussions.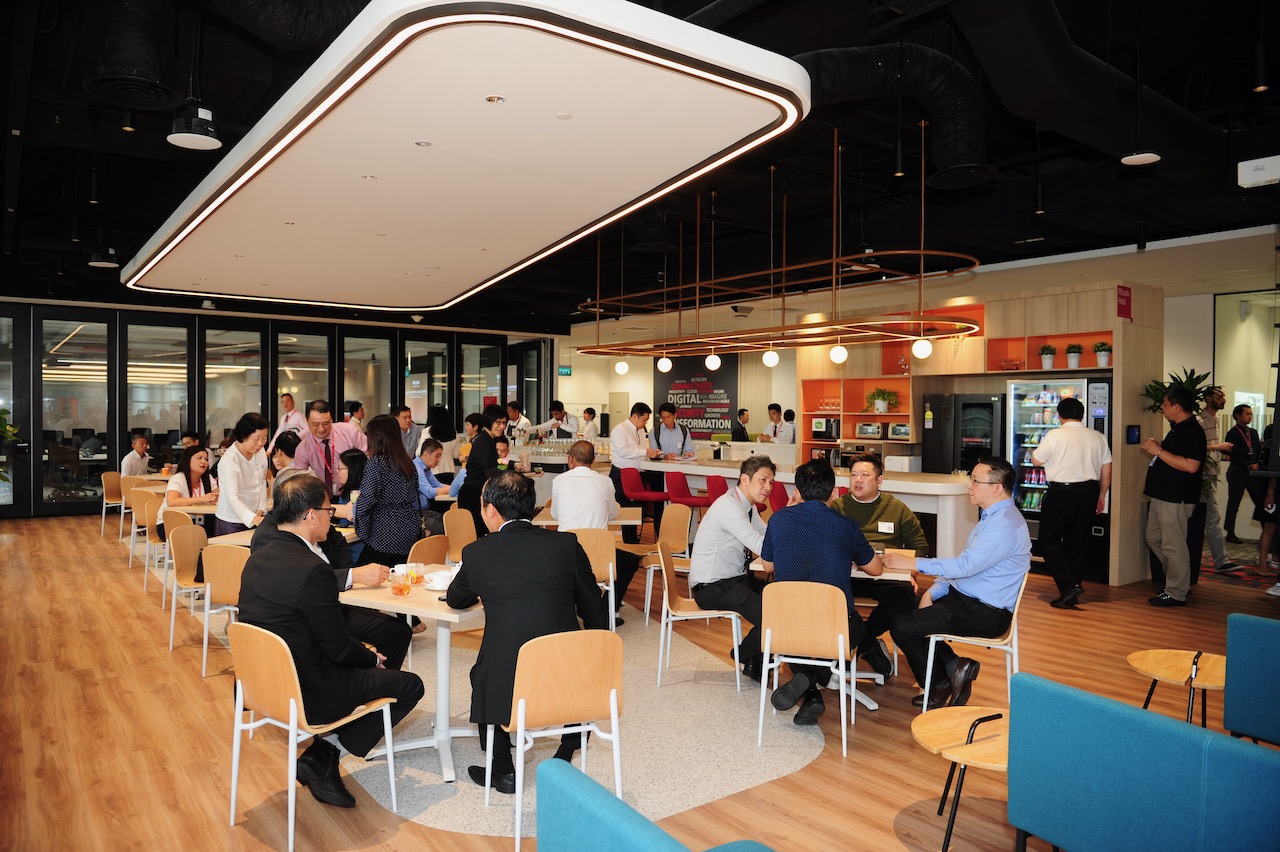 Through Ricoh's Digital Workplace Services value proposition, visitors/clients can have a first hand view, demonstration and experience of a modern digital workplace, leveraging digital technology solution designs, easy sharing of information from the cloud storage, new intelligent multifunction devices, automated business processes, coupled with a new age office layout for communication, collaboration and connectivity.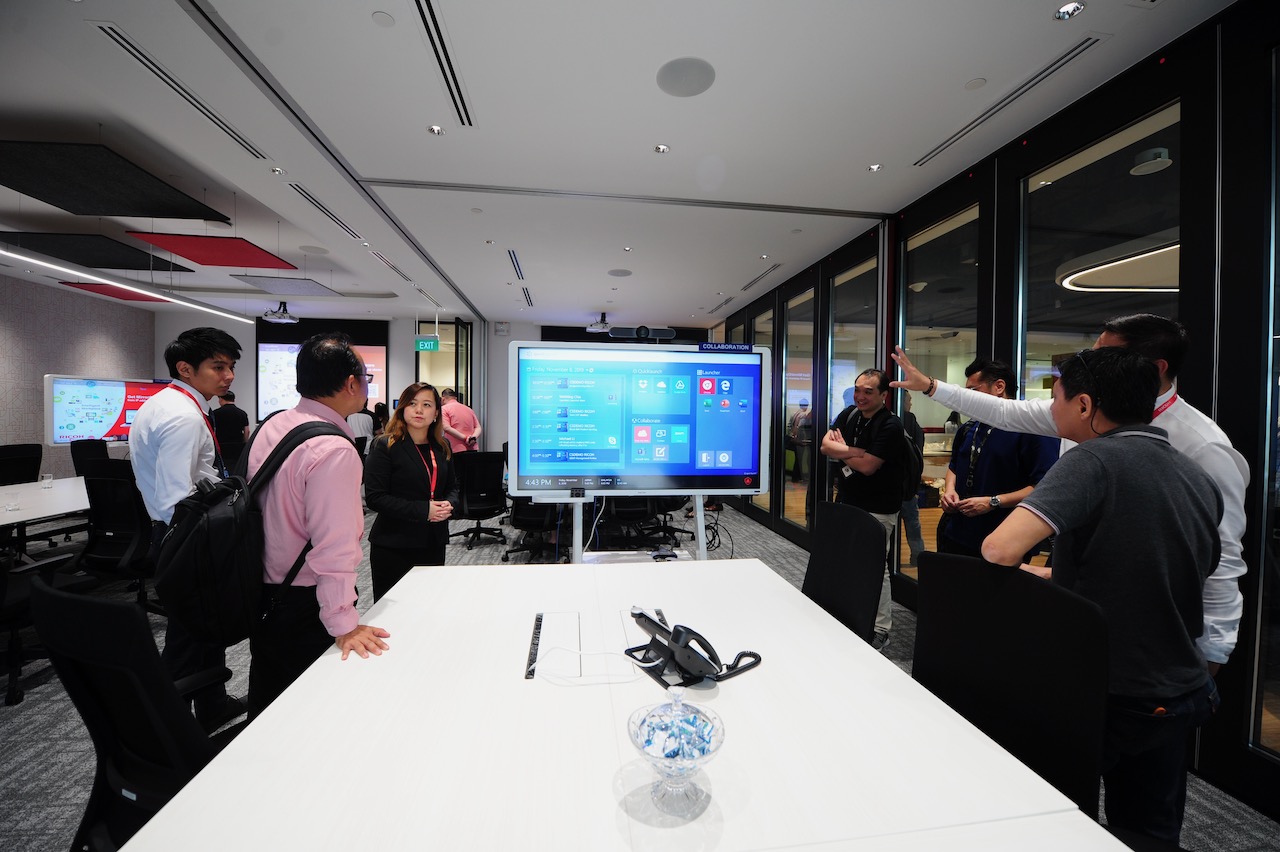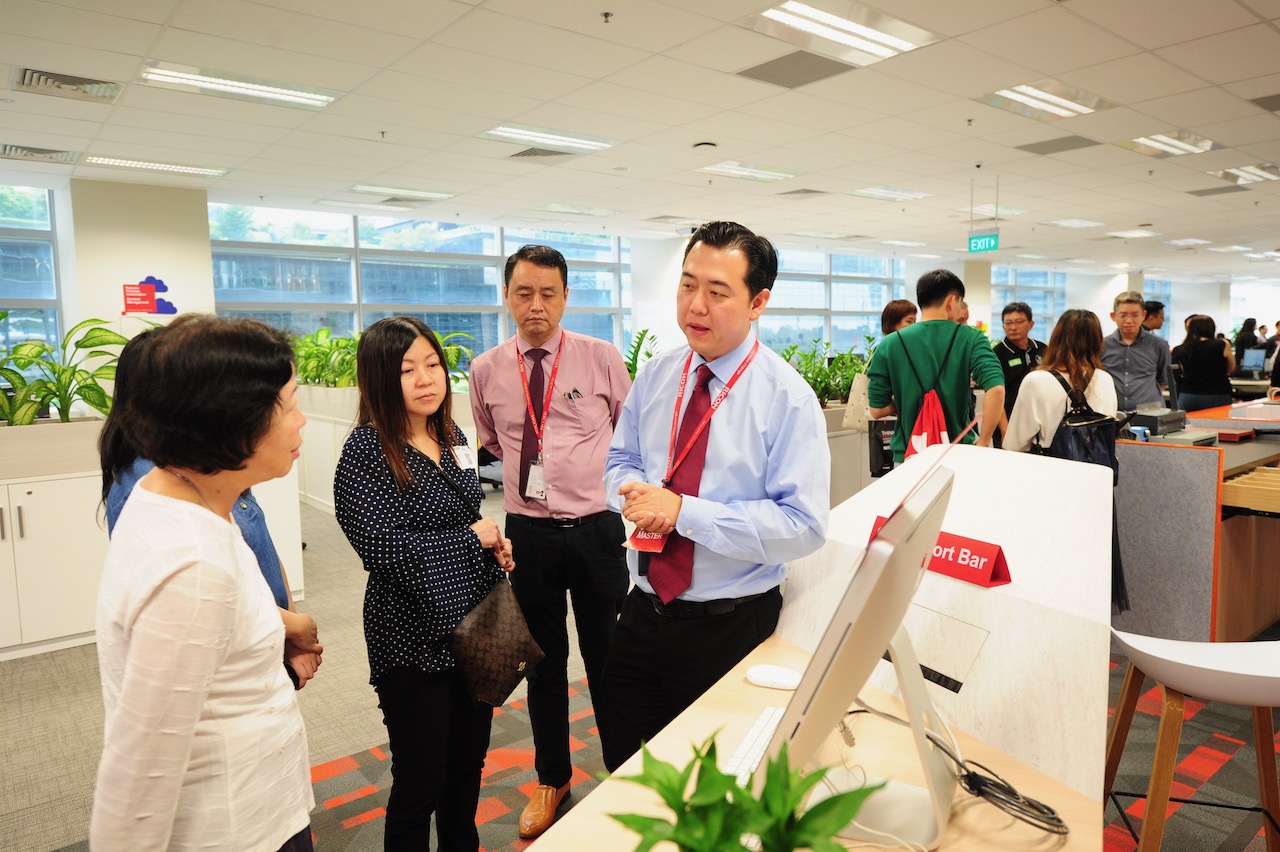 Ricoh Singapore new digital workplace of the future is a good showcase of how modern technology, innovation, new office design, layout and changes can be implemented in your organisation.
Are you ready to transform your business/organisation into a new digital workplace of the future? Why not have a chat with Ricoh Singapore? 
I would like to thank Ricoh Singapore for the invitation to the opening of their new digital workplace at Mapletree Business City.
* Information and photos courtesy of Ricoh Singapore *