Dell 27 Ultrathin Monitor S2719DM Review
Dell has a good range of monitors catering to different groups of customers based on their needs and requirements. One of the monitors from Dell is the Ultrathin Monitor: S2719DM, an aesthestically beautiful monitor that would attract buyers for its price, monitor size and excellent quality.
I recently received the Ultrathin Monitor S2719DM on loan for a review, it was really good to have a bigger monitor for my photography editing as well my business workflow, with its in-plane switching (IPS) function, allowing me to work on both my Apple MacBook Pro and Dell Ultrahin Monitor S2719DM concurrently.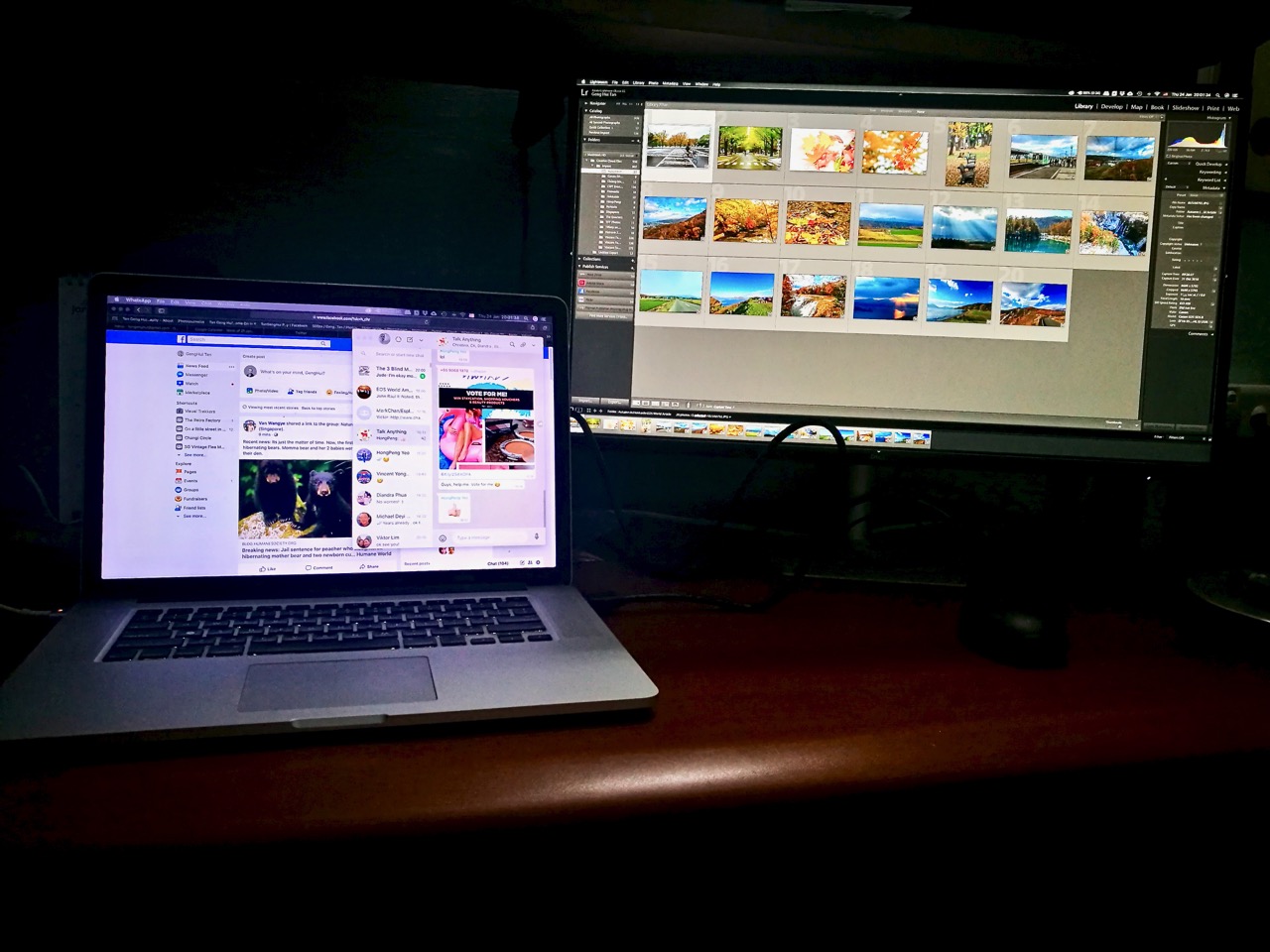 First and foremost, when you start to unbox the Dell 27 Ultrathin Monitor S2719DM from the box, you might feel that it's big and heavy. Once you start to carry it out from the box, it's not heavy at all.
Here are key technical specifications for the Dell 27 Ultrathin Monitor S2179DM
Device Type

LED-backlit LCD monitor – 27″

Energy Consumption per Year

65.24 kWh

Power Consumption (On mode)

20.74 W

Panel Type

IPS

Aspect Ratio

16:9

Native Resolution

QHD 2560 x 1440 at 60 Hz

Pixel Pitch

0.233 mm

Brightness

600 cd/m²

Contrast Ratio

1000:1 / 8000000:1 (dynamic)

Response Time

8 ms (normal); 5 ms (fast)

Colour Support

16.7 million colours

Input Connectors

2xHDMI

Display Position Adjustments

Tilt

Screen Coating

Anti-glare, 3H Hard Coating

Dimensions (WxDxH) – with stand

61.09 cm x 15.76 cm x 45.27 cm

Environmental Standards

ENERGY STAR Qualified

Backlight Technology

LED backlight

Features

LED edgelight system, 99% sRGB colour gamut, Flicker Free technology, Dell Easy Arrange, Dell ComfortView, HDR Ready technology, 85% DCI-P3
Source: Dell Singapore website
Aesthetics and layout
Ultrathin, sleek, refined, minimalist feel and beautifully polished
Buttons to make adjustment at the bottom right hand corner of the monitor
It's lightweight and easy to setup, plug the HDMI cables from monitor to laptop and wait for them to connect.
Screen
When I first received this review unit, set up the monitor and powered it on, the Dell S2719DM was very bright! Adjustments can be made to suit your preferences and eyes! This Dell Ultrathin S2719DM is the world's brightest ultrathin monitor in its class with Corning Iris™ Glass light-guide plate (LGP) [Based on an August 2017 internal analysis comparing brightness (cd/m2) on 27.0″ size monitors in the market.]
The Dell Ultrathin S2719DM screen has anti-glare and 3H hard coating.
Setup and Connectivity
Easy to connect and setup with HDMI cable with my Apple MacBook Pro 15, there is no need for additional software.
Monitor for office work/home use
This is an IPS Monitor, users can switch from desktop monitor to laptop, opening multiple browsers and applications across both the S2719DM and my MacBook Pro 15.  It's great to have two different monitors for work concurrently, perfect for social media monitoring while working on my articles writing.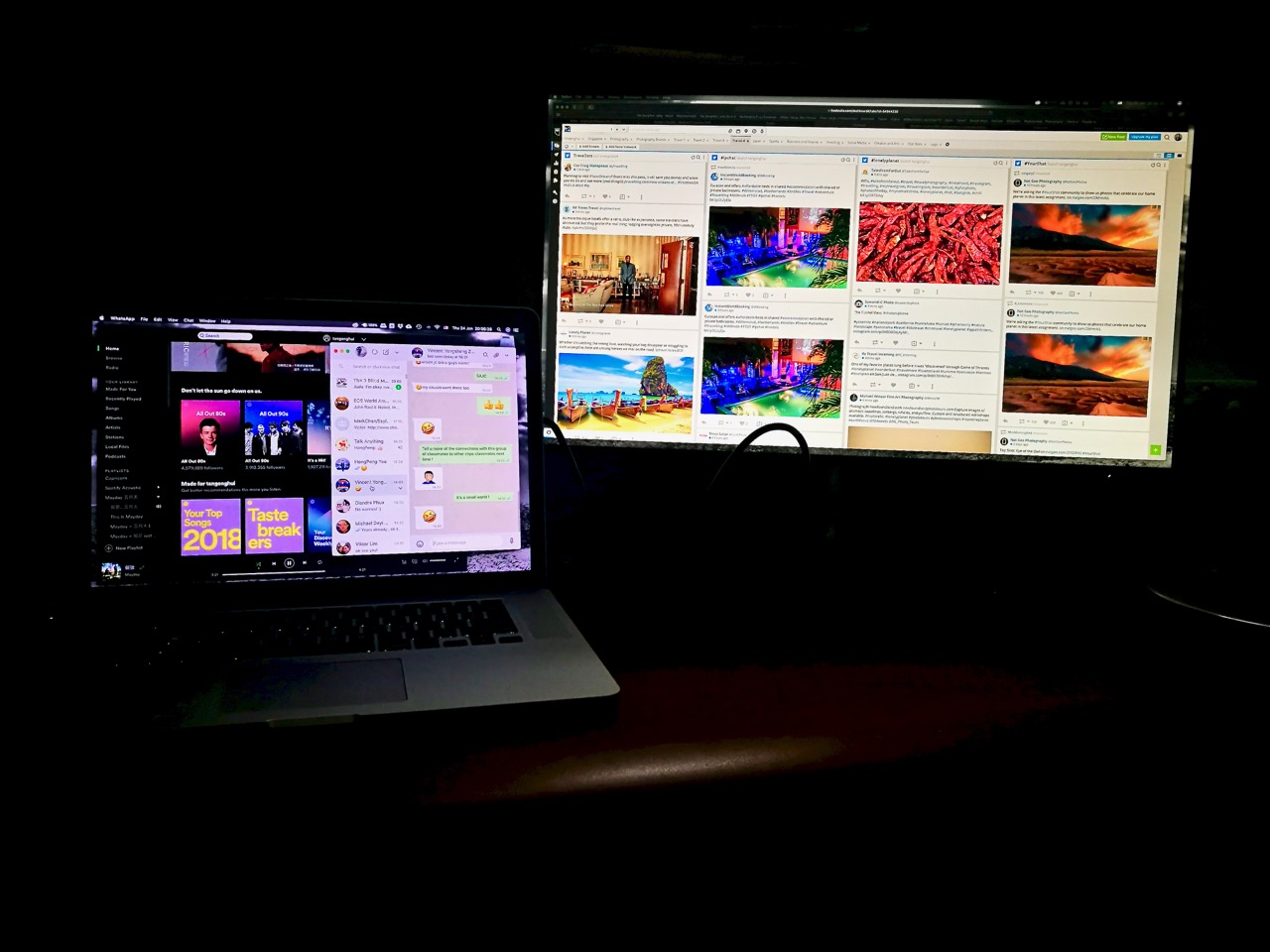 Monitor for watching videos
For those users who watch a lot of videos, movies on your computer, having a big monitor is ideal. With its CinemaColor, you would enjoy the bright and vibrant colours when watching it.
Monitor for Creative Industry work
For the creatives out there, photographers, filmmakers, designers, this information would be of importance to all of you creatives, color gamut of greater than 85% DCI-P3 and greater than 99% sRGB color coverage backed by QHD resolution.
With its big screen, users can view the sharpness and details when doing editing with editing software such as Apple Photos desktop app or Adobe Lightroom. During my review of the Dell S2719DM, doing photography editing work on it was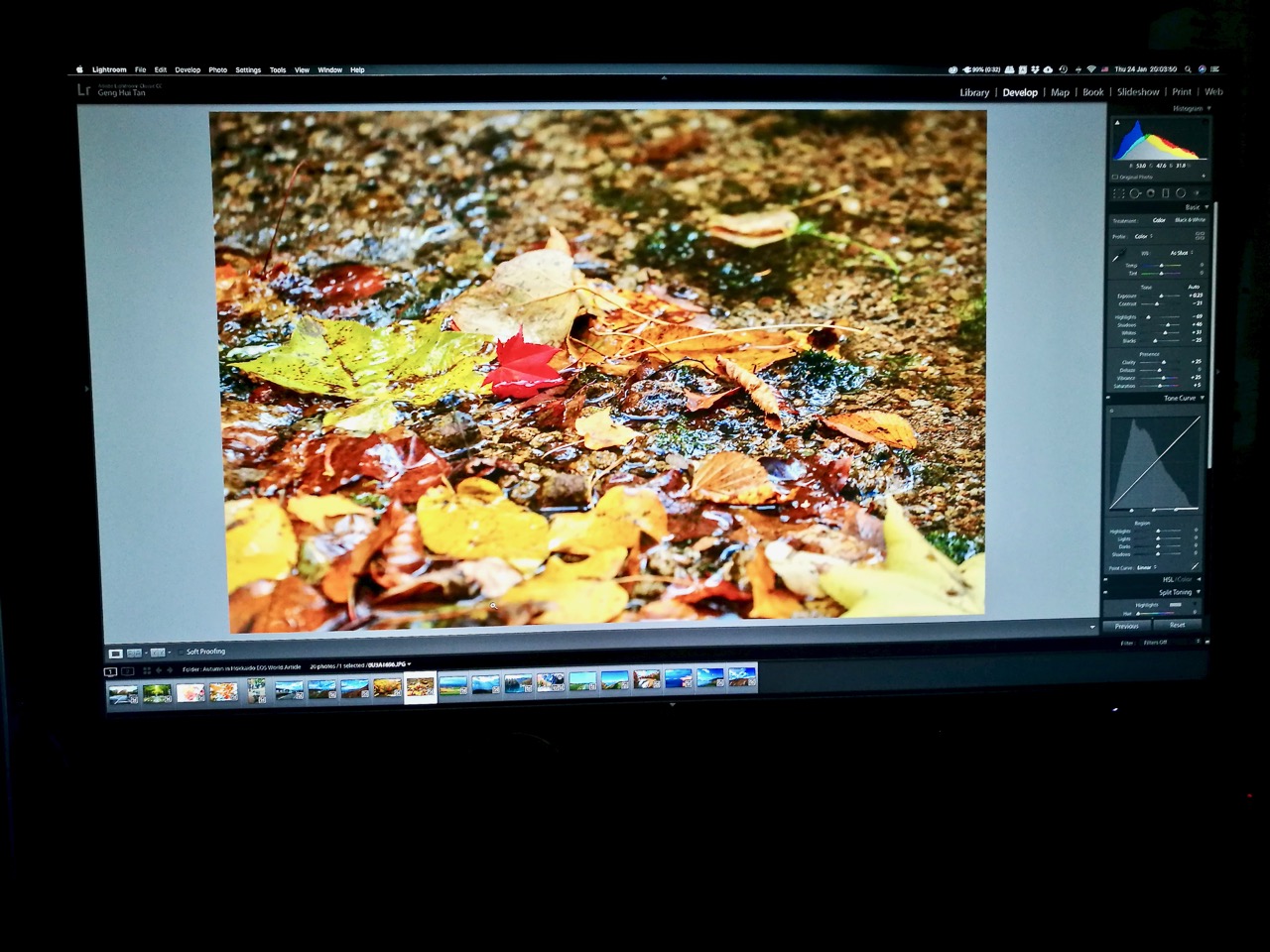 For business users, as well as those from the creative industries, such as photography, videography, design, having a bigger monitor makes your workflow easier to view and do your work from there. Dell also have other monitor options for you to choose from, the Ultrasharp series, that means you, the customer, can have choices to choose which series/model that you prefer, the Ultrathin or Ultrasharp series for your creative works.
Overall thoughts and views
The Dell Ultrathin S2719DM is a good monitor (and not too big in size) to have at home or at your work. It's kind of a multi-function monitor for professional office work and home use that comes with excellent screen quality and colours.
For the creative industry folks, they might be more particular about their monitor selections, from size of monitor to sharpness quality. This model should be able to suit their needs and requirements, moreover they can also explore other Dell monitor options from the Ultrasharp series.
Overall, the price point is pretty attractive for the technical specifications and quality packed inside this beautiful and sleek 27inch Ultrathin monitor.
If you are keen to purchase the Dell Ultrathin S2719DM monitor, you can buy it from their Dell online store.
** I would like thank Dell Singapore and Burson Cohn & Wolfe for the opportunity to review the Dell Ultrathin S2719DM monitor. **