Enjoy the Biggest Visual Excitement with SHARP BIG AQUOS
SHARP is the first brand in Japan to commercially produce televisions in 1953. Till today, SHARP still remains a trusted brand name in this market, bringing stunning visuals and images into homes with its latest BIG AQUOS televisions. SHARP would like to invite families and friends to enjoy their biggest excitement together with real beauty, details, colours and contrast with its unique panel Deep Chroma Display for richer tones and colours. Along with advanced comfort modes and energy saving efficiency, SHARP once again presents the best of Japanese technology standards and quality with products that are proven to have safe operation and high endurance under various circumstances.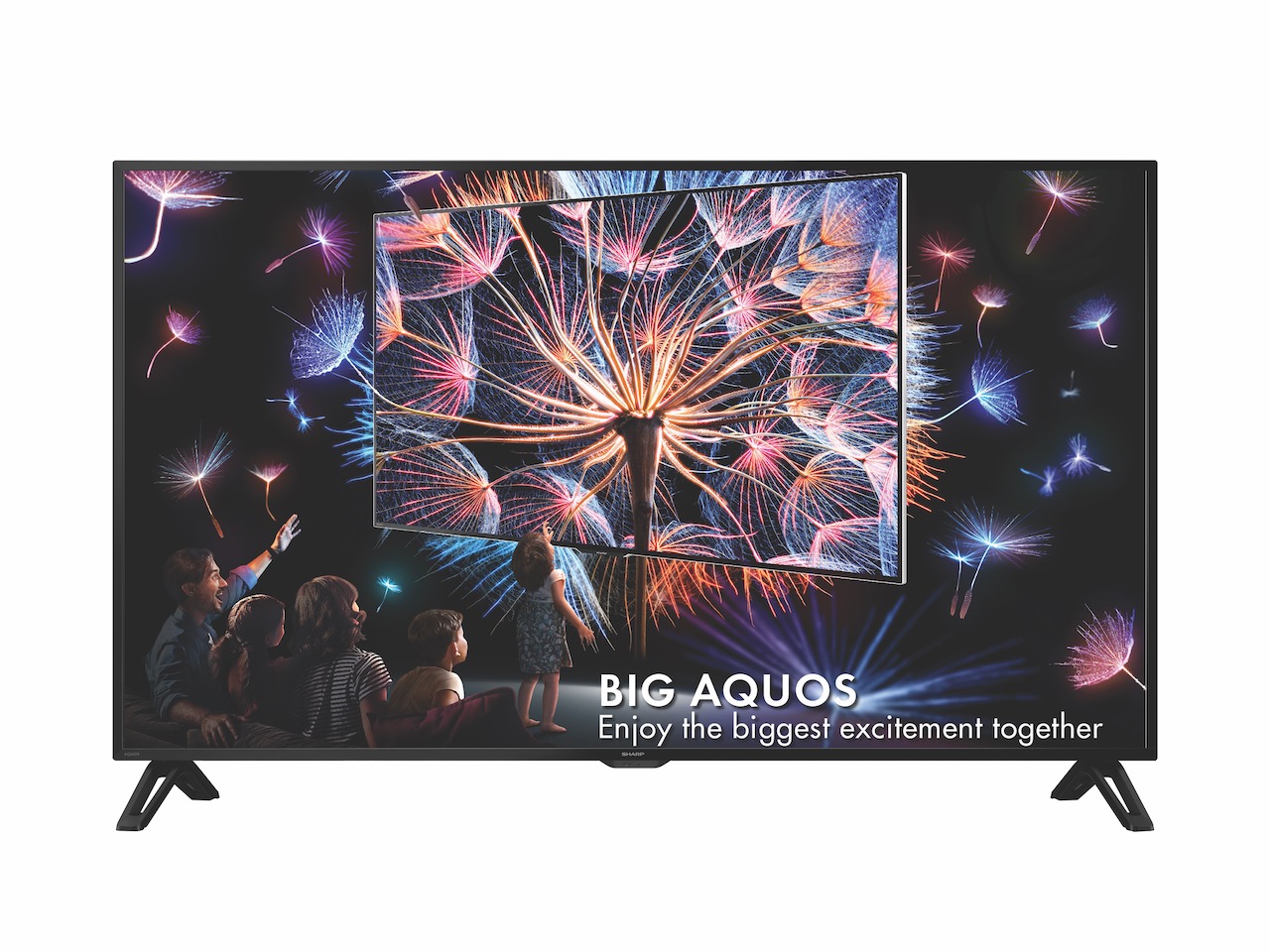 SHARP BIG AQUOS Technology 
SHARP BIG AQUOS technology showcases picture quality that is distinctively close to nature through real detail, real contrast, and real colours featured through 7 perceptions.
Capturing Real Detail
Powered by the X4 Master Machine Pro II Processor, this allows for 4K up-converting. The conversion to 4K is executed with the contour and texture information of the source video kept intact, producing superior 4K quality from standard definition or high definition sources. Video definition is also improved through enhancement of the contrast between detected edges and their periphery.
Along with the 4K Digital Noise Reduction, the MEMC algorithm generates an intermediate image between continuous frames to reduce blur and display a clear 4K image, keeping the digital image quality clean of undesirable pixilation, even after up conversion.
Capturing Real Contrast
The 4K U HDR feature allows for display of detailed texture in both light and dark areas, resulting in realistic contract and provides depth to the image. This also enables non-HDR content to be reproduced to show natural contract through detecting and comparing the brightness and actively adjusting the backlight to the optimal level.
The Comfort Luminance Display uses a highly efficient LED backlight that recycles the light it emits, display images optimally on the panel, increasing the depth in scenery and texture of the material content, producing real life-like content.
Capturing Real Colour
The Deep Chroma Display technology adopts a "six axis colour management" which incorporates the complementary colours consisting of magenta, yellow and cyan in addition to the three primary colours of red, green, and blue. As a result, subtle tones are depicted distinctly with colour balance kept intact to bring colour closer to that of nature. On top of this, the TV can demonstrate real colours through the 123% wider colour gamut, offering a larger palette of colours for viewers to enjoy.
With the Colour Optimizer, it adjusts and picks out the colours displayed to those that are naturally detected by the human eye. The Tone Optimiser provides natural colour tones with 64 times more colour levels as compared to regular displays, adjusting tones to be true to the eye. Both resulting in superb expression of light and dark tones and natural colour reproduction to create natural looking images.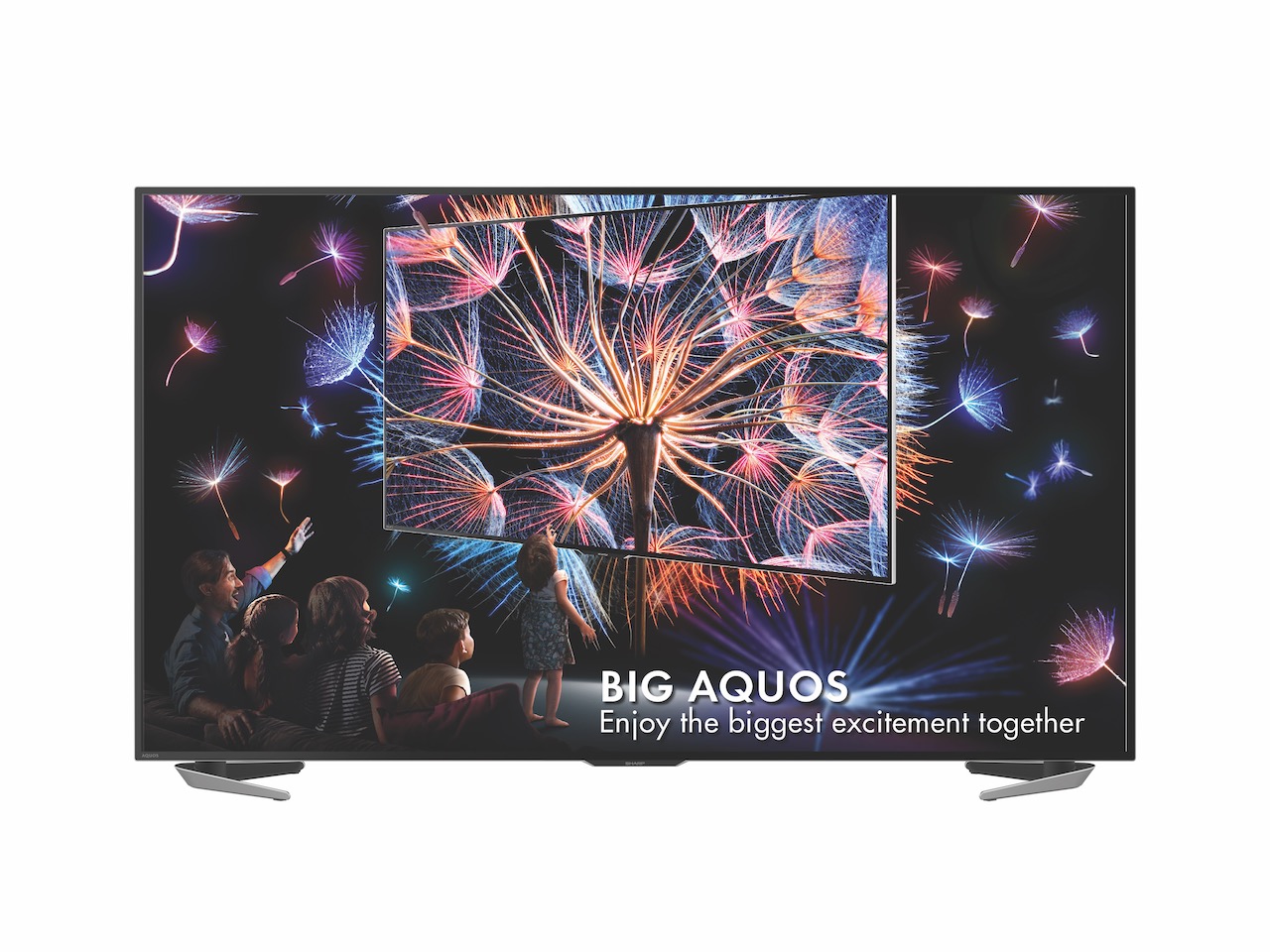 BIG AQUOS – Enjoy the biggest excitement together
There are two television models whereby you can view and enjoy BIG AQUOS technology, they are the 4T-C65CK1X (65 inches) and 4T-C80CL1X (80 inches).
Both televisions come with SHARP's Deep Chroma Display. This technology applies enhanced Chroma substances for backlighting of pure red and green for richer and more diversified colour tones. It's powered by the X4 Master Engine Pro II, the original AQUOS processor to enhance the overall quality of experience.
Both televisions also come with in-built Android TV™ platform, giving users an easy access to over 5,000 existing apps for videos, news and games on Google Play Store. There is also the Smart Remote with in-built Google Assistant allowing users to multi-task while enjoying various entertainment or content. With just a push of a button or using voice control, users can switch between one entertainment to another, control smart devices in their home and even manage daily tasks such as schedule management. The TVs built-in Chromecast will allow users to easily cast content directly from their devices to the TVs.
Both televisions are equipped with exclusive Comfort Mode to protect eyes by reducing the intensity and effects of blur light from the screens as well as an environmentally friendly Super Eco Mode that saves up to 50% power consumption while remaining compliant with RoHs.
SHARP TVs 7 Shields Protection
Both models of AQUOS 4K UHD Android TVs under this new lineup have panels made in Japan, to guarantee the highest quality to SHARP customers. SHARP TVs abide by 7 shields to provide extra protection and high endurance under various circumstances.
1. Lightning Shield: Varistor protects the TVs from lightning surges through AC cables that are in line with EMC standards (IEC 61000-4-2 and IEC 61000-4-5)
2. Heavy Weight Shield: The design of the wall mounting brackets are tested against IEC 60065 weight loading standards
3. Voltage Shield: Sharp TVs can endure a wide range of voltages from 110V to 240V
4. Drop Shield: The protective packaging and durability of the TVs have passed strict drop tests
5. Stability Shield: SHARP TVs are proven to be structurally stable, benchmarked against IEC 60065 standards
6. Vibration Shield: SHARP's quality carton packing design and high build quality of the TVs provide vibration resistance during deliveries
7. High Temperature and Humidity Shield: These TVs have passed IEC 60065 test standards to withstand high temperature and humidity settings.
For more information on SHARP BIG AQUOS, please visit the links below:
Do share this news on how you can enjoy the biggest visual excitement with SHARP BIG AQUOS with your family, loved ones, relatives and friends!
* Information and pictures courtesy of Sharp Singapore and Brand Cellar *