G-SHOCK announced new SKELETON MIX PACK series
G-SHOCK recently announced the launch of the new SKELETON MIX PACK series, the new series feature two 2 G-SHOCK base models, the heavy duty GA-900 and the revived DW-5900. For Casio and G-SHOCK watch fans, check out the new bright and colourful SKELETON MIX PACK watches!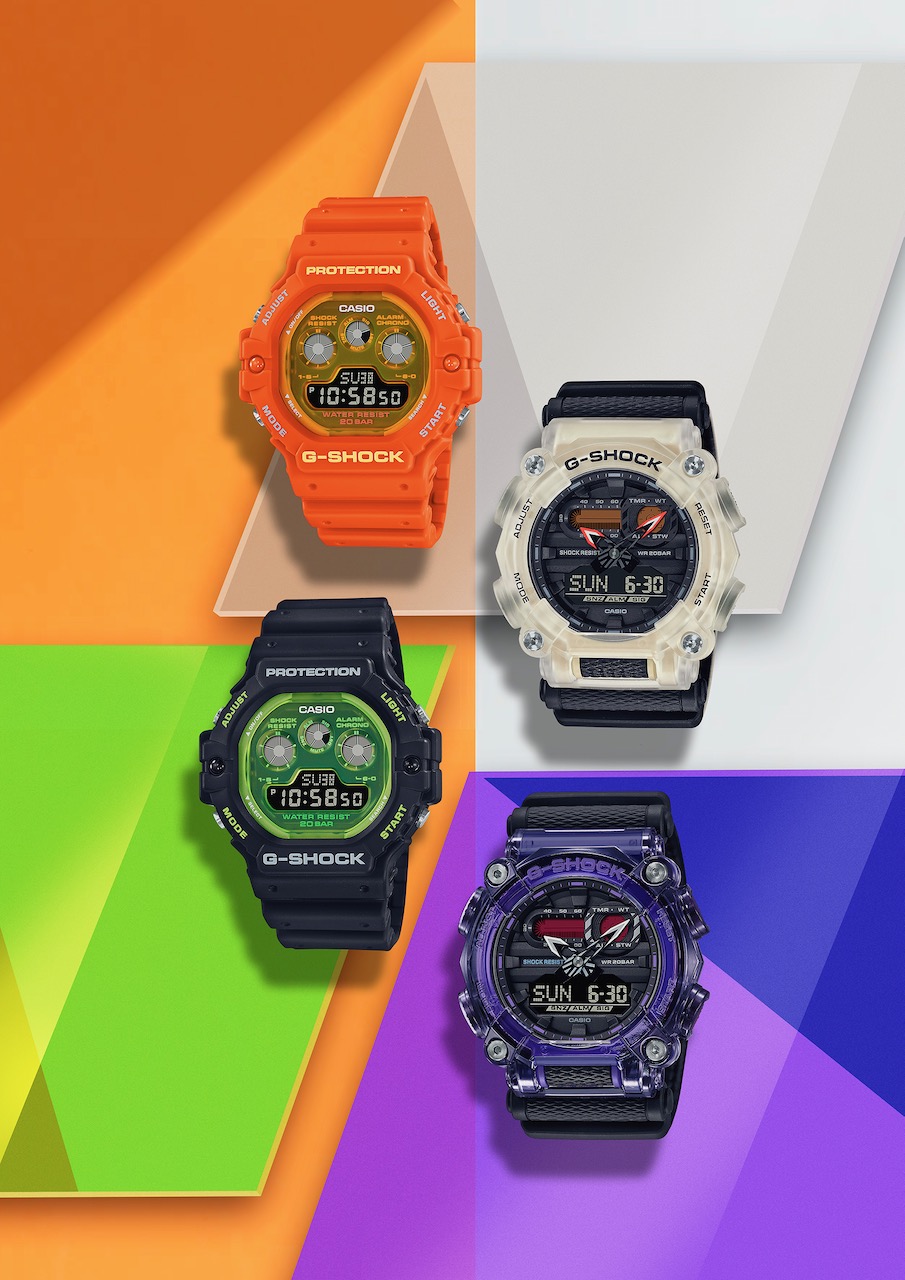 For the GA-900TS models, they combine a translucent bezel and a nylon belt to create fresh designs and exquisite hues. As for the DW-5900TS models, they have a transparent fluorescent face with special colouring that takes on a faint light when the EL backlight is turned on. These colourings make both GA-900TS and DW-5900TS models suitable for both outdoor and street fashion wear.
In terms of functions, both GA-900TS and DW-5900TS feature world time and equipped with stopwatch and countdown timer. Also, GA-900TS has super illuminator, while DW-5900TS has EL back light; making it easy to read even in a dark place.
Pricing and Availability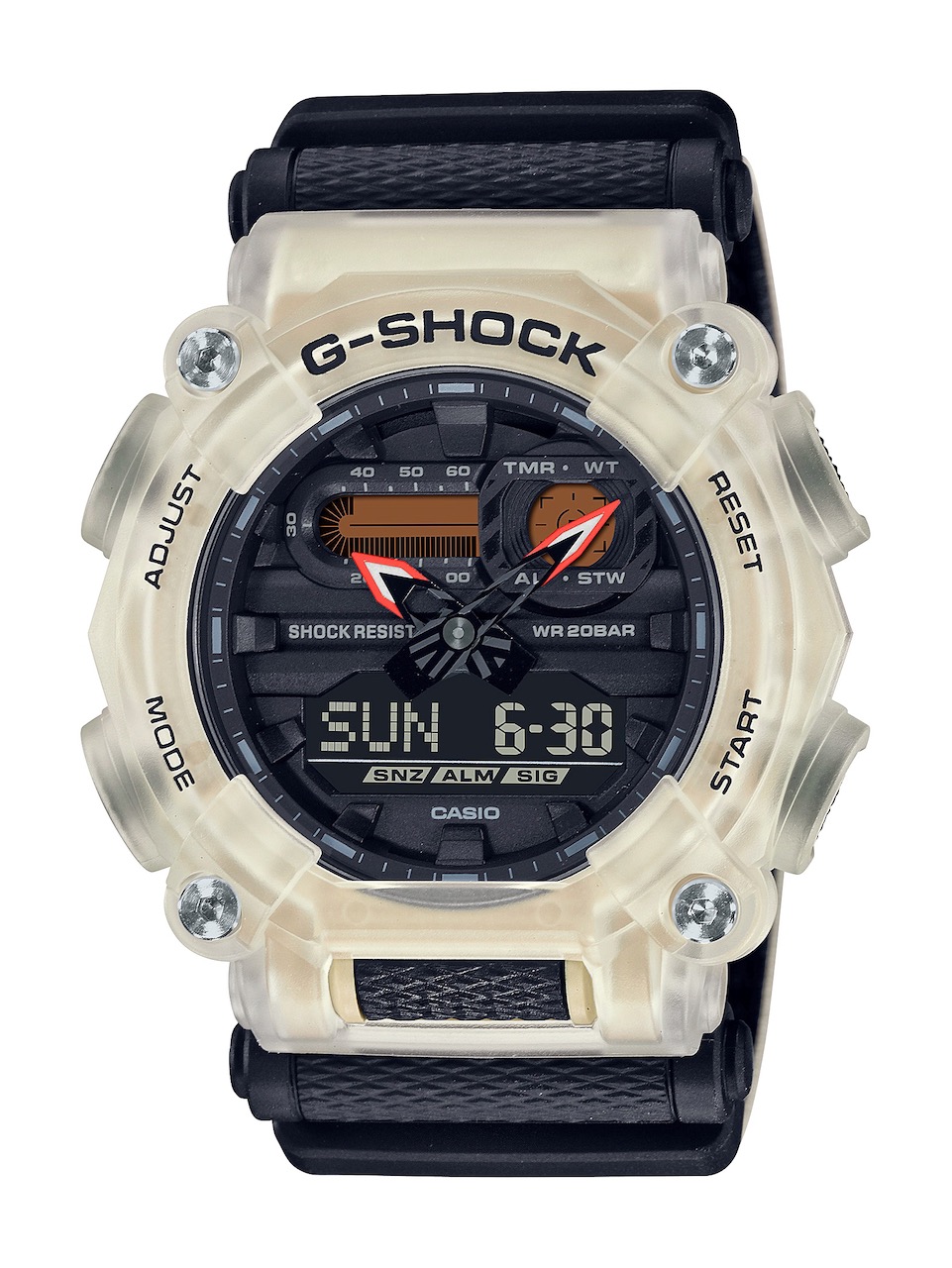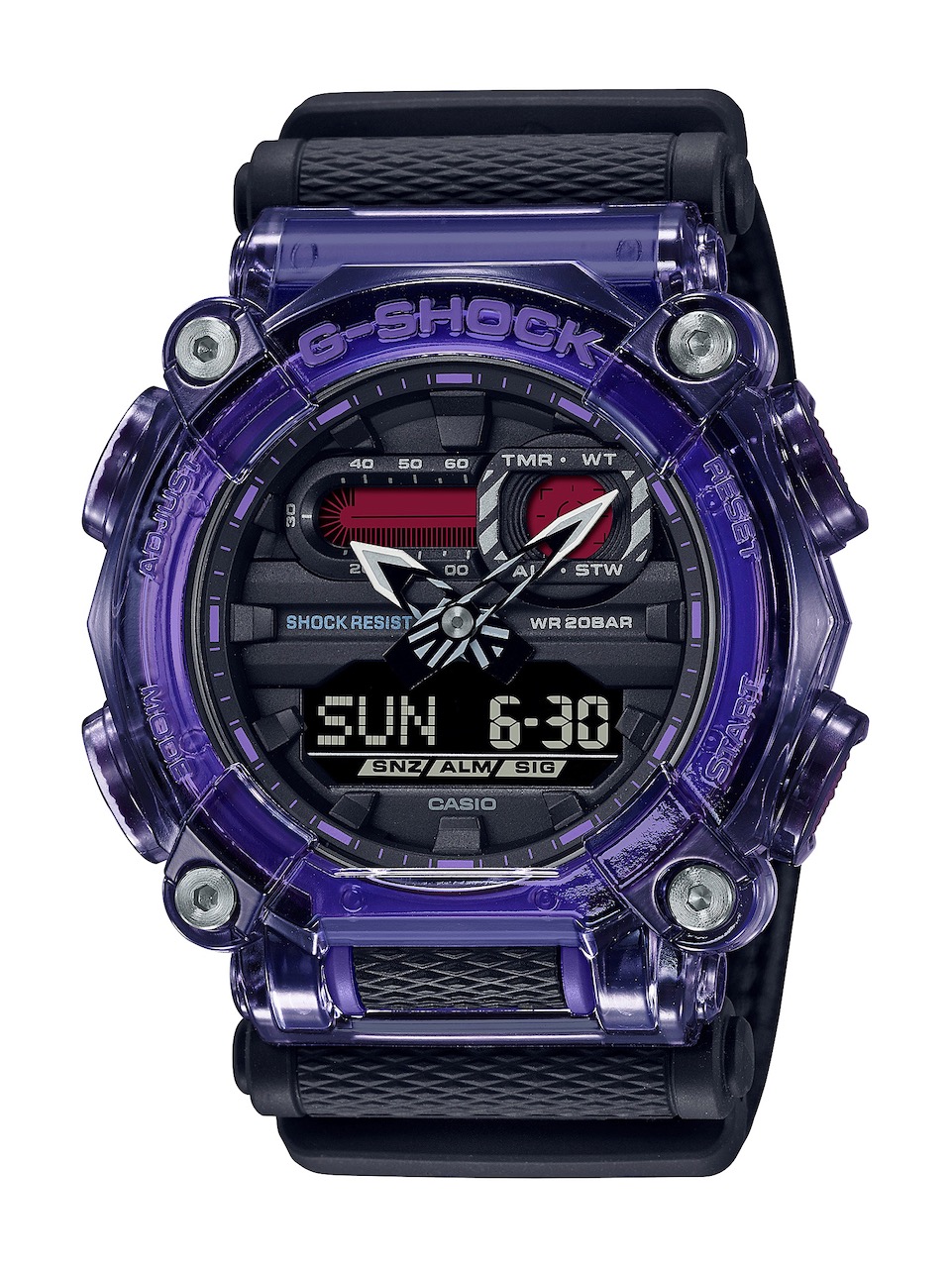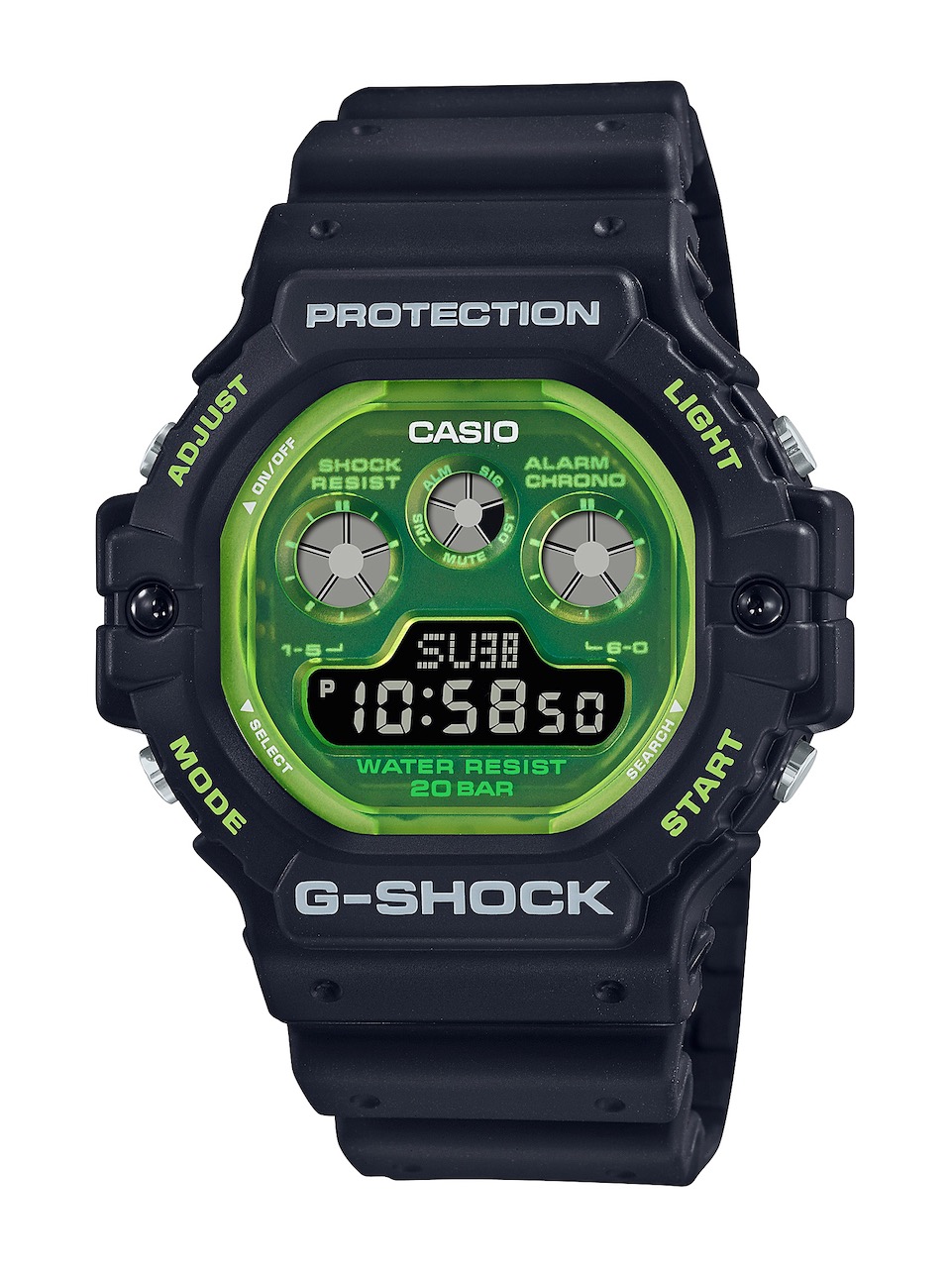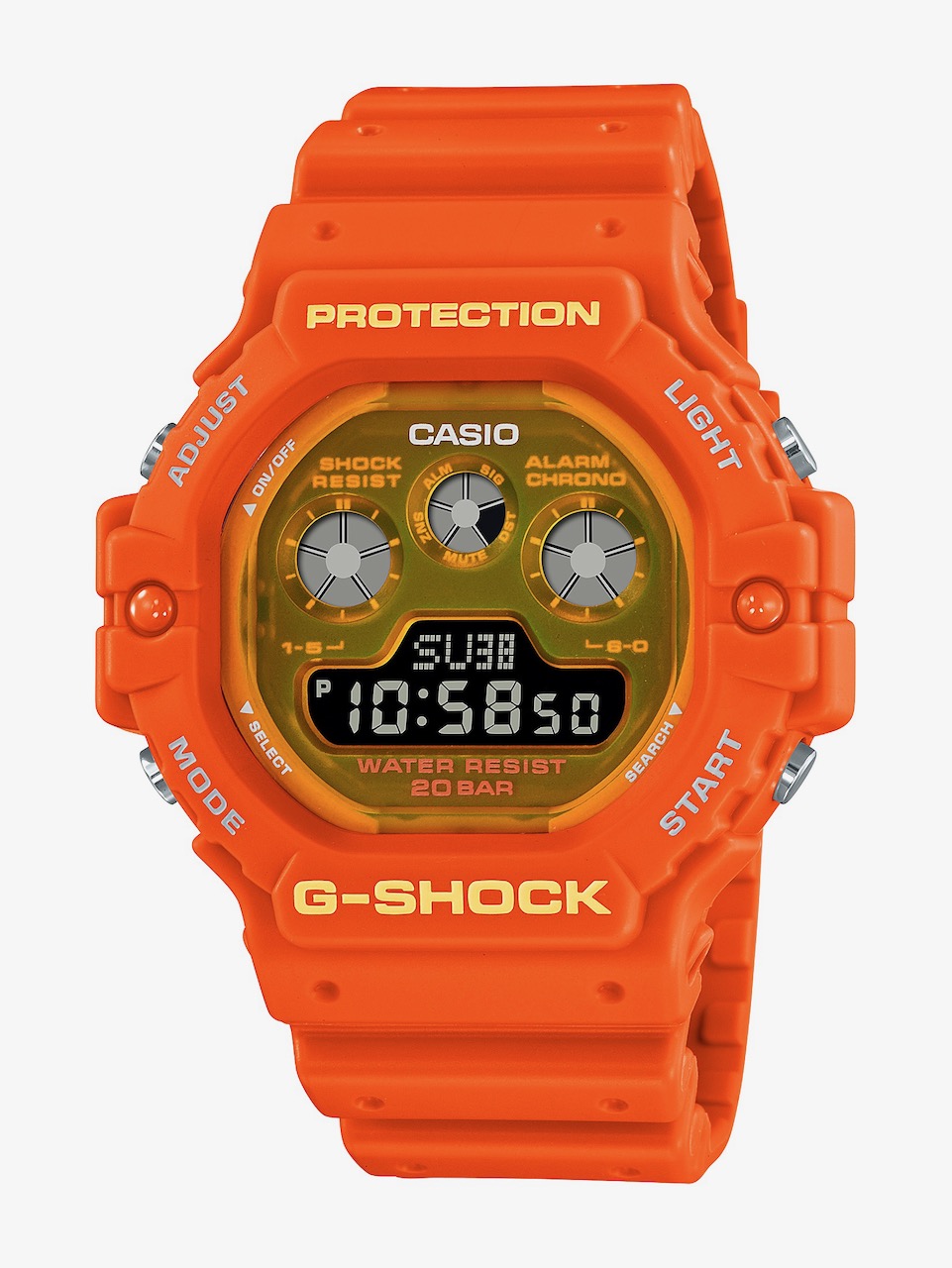 The G-SHOCK SKELETON MIX PACK watches will be available on https://gshock.casio.com/sg/ and at all G-SHOCK stores from 24 September 2021.
Specifications
GA900
Construction

Shock-resistant

Water Resistance

200 meters

World Time

31 time zones (48 cities + coordinated universal time), daylight saving on/off, Home city/World time city swapping, One-touch UTC Time Zone Access

Stopwatch

1/100-second; Measuring capacity: 23:59'59.99″

Measuring modes: Elapsed time, split time, 1st-2nd place times

Others: target time alarm, direct timing start from the timekeeping mode

Countdown Timer

Measuring unit: 1/10 second

Countdown range: 60 minutes

Countdown start time setting range: 1 to 60 minutes (1-minute increments)

Alarm

5 daily alarms (with 1 snooze alarm)

Other Functions

LED light (Super Illuminator): Selectable illumination duration (1.5 seconds or 3 seconds), afterglow; Hand shift feature (Hands move out of the way to provide an unobstructed view of digital display contents.); Hourly time signals; Full auto-calendar (to year 2099); 12/24-hour format; Button operation tone on/off

Accuracy

±15 seconds per month

Battery Life

7 years on CR2016

Size of Case

52.8 ×49.5 × 16.9mm

Total Weight

Approx. 63g
DW-5900
Construction

Shock-resistant

Water Resistance

200 meters

World Time

29 time zones (48 cities), daylight saving on/off

Stopwatch

1/100-second

Measuring capacity: 59'59.99"

Measuring modes: Elapsed time, split time, 1st-2nd place times

Countdown Timer

Measuring unit: 1 second

Countdown range: 24 hours

Countdown start time setting range: 1 minute to 24 hours (1-minute increments and 1-hour increments)

Alarm

5 daily alarms (with 1 snooze alarm)

Other Functions

Electro-luminescent backlight: Selectable illumination duration (1.5 seconds or 3 seconds), afterglow; Hourly time signals; Full auto-calendar (to year 2099); 12/24-hour format; Button operation tone on/off

Accuracy

±15 seconds per month

Battery Life

5 years on CR2025

Size of Case

51.4 ×46.8 × 15.5mm

Total Weight

Approx. 60g
* Information and pictures courtesy of Casio and Brand Cellar *