HUAWEI MateBook 13, MateBook D 15 and MatePad Pro
Huawei recently announced that its two mainstream laptops, the HUAWEI MateBook 13 and HUAWEI MateBook D15, as well as its flagship tablet HUAWEI MatePad Pro, will be launchd in Singapore on 8th June 2020. These new Huawei devices focus on mobile productivity, innovative smart design and delivering a seamless and powerful user experience.
A key and important note for this Huawei smart ecosystem, is that the HUAWEI MateBook series and HUAWEI MatePad Pro are designed to sync and synergise with Huawei handsets, wearables and other devices. These devices enable Huawei's unique Multi-screen Collaboration feature that delivers a seamless multi-device experience to consumers with a simple drag-and-drop file transfer between smartphones, laptops and tablets.
HUAWEI MateBook 13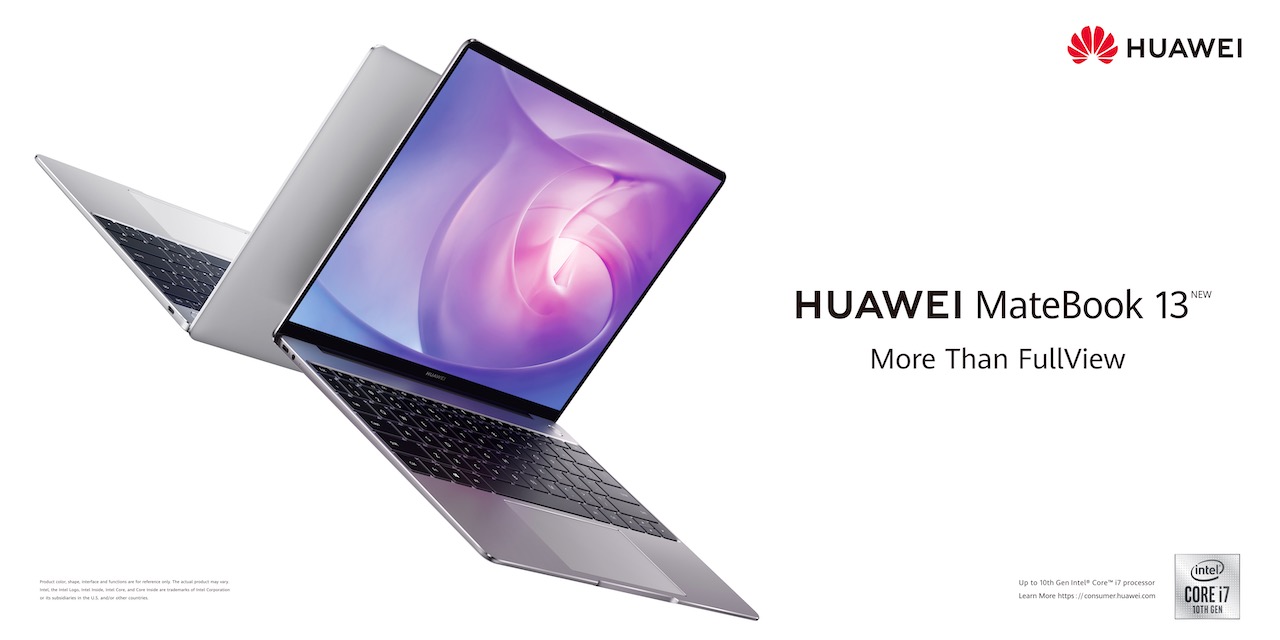 Powered by 10th Generation Intel Core processor, 16GB dual channel RAM and impressive graphics processing powers, users can expect fast reading and writing speeds, image and video editing tasks and entertainment experiences, in a portable, premium build quality, stylish and elegant package.
It has a 3:2 high-quality 2K display and side bezels measuring only 4.4mm to allow display of more content with vivid details, speed and accuracy. A 2K HUAWEI FullView Display with Multi-touch is also available as an option which tracks multiple touch inputs with high precision and supports Finger Gesture Screenshot.
HUAWEI MateBook D15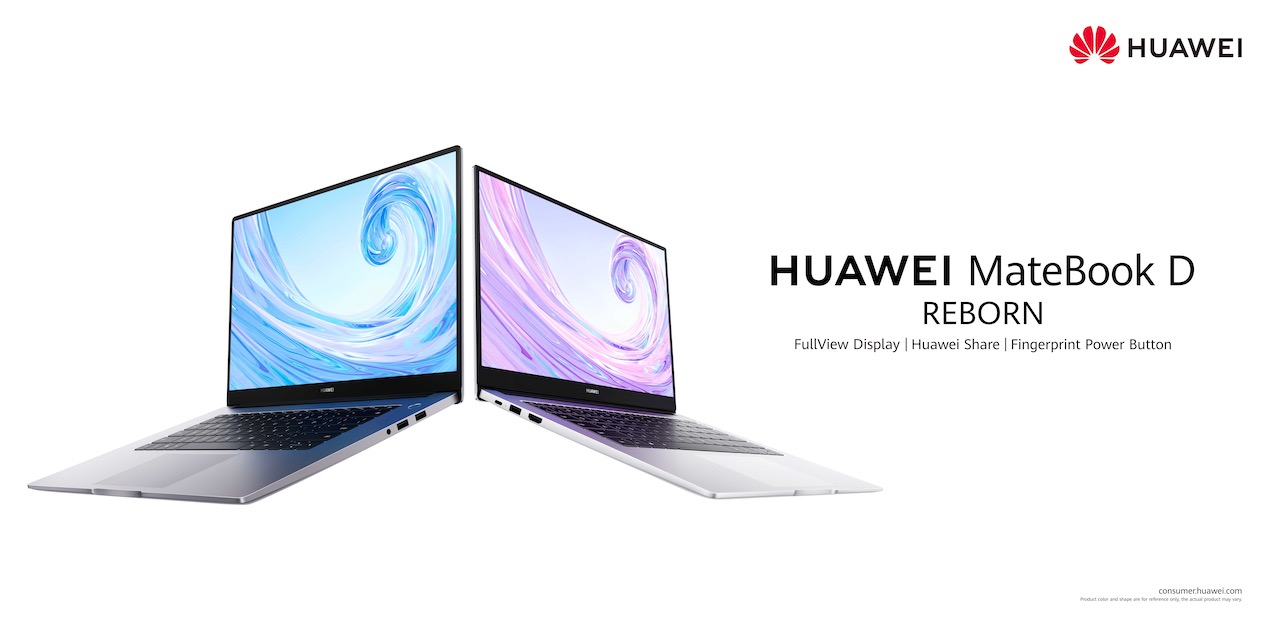 A PC that targets younger consumers, offering an innovative smart experience design, a signature for the HUAWEI MateBook series.
Both the HUAWEI MateBook 13 and MateBook D 15 are fitted with the HUAWEI Shark Fin Design 2.0, new s-shaped fan blades which optimises air flow dynamically for improved cooling and laptop performance. The Intelligent Filtering solution also monitors temperature change in real time and ensures stable performance, providing for maximum thermal cooling without any noise or disruptions to the usage.
HUAWEI MatePad Pro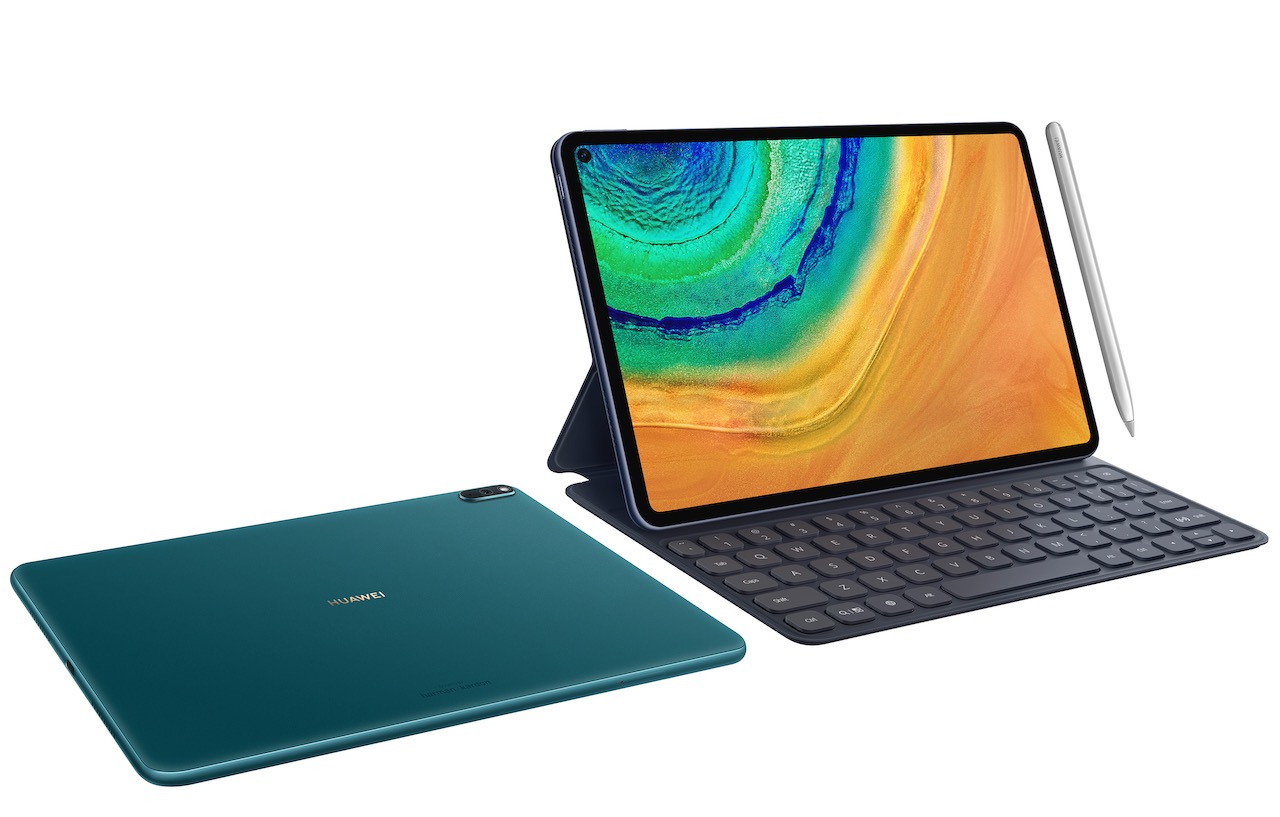 Featuring a large display with ultra-narrow 4.9mm bezels and the world's highest tablet screen-to-body ratio at 90%. This tablet also comes with high-quality features such as 2K QHD resolution and high-amplitude quad-channel quad-speaker, offering superior entertainment and audio experience.
Equipped with a high-capacity 7250mAh battery and power-saving features integrated into the Kirin 990 flagship chipset and EMUI, it is also the world's first tablet to support wireless charging and reverse wireless charging, providing a convenient and reliable alternative for users to keep their devices powered throughout the day.
The HUAWEI MatePad Pro has a micro-curved design giving users a comfortable hold while the magnesium alloy frame keeps it light yet durable. Pair it with the Huawei accessories such as the HUAWEI M-Pencil to deliver a natural and intuitive writing process, a great companion for your work. There is also the Smart Magnetic Keyboard that can be easily connected via Bluetooth.
Intelligent All-Scenario User Experience
Huawei is driving the future with new innovations catering for all scenarios and delivering an interactive experience. Both the HUAWEI MateBook Series an HUAWEI MatePad Pro are fitted with Multi-screen Collaboration, a function of Huawei Share for advanced cross-platform functionality, incorporating Huawei laptops, tablets and smartphones in an ecosystem, giving users a more intelligent and efficient experience.
Huawei users can now share a single display, the contents saved inside the Huawei smartphone can be viewed directly on the laptop or tablet, files can be transferred simply by dragging from one interface to the other. You can also play music saved on the smartphone, pick up calls or reply to your text messages directly from the laptop or tablet.
The HUAWEI MateBook 13 also features the Fingerprint Power Button that integrates power, fingerprint verification and system sign-in into one button while the HUAWEI MatePad Pro features the Multi-Window function that enables multitasking with support for up to three apps at once.
Local Pricing and Availability
The HUAWEI MateBook 13, HUAWEI MateBook D15 and HUAWEI MatePad will be retailing at S$1,598, S$998 and S$898 respectively from 8 June 2020 in all Huawei Concept stores, selected consumer electronic stores and official online stores with Lazada and Shopee.
In addition, customers can look forward to receiving an additional 1 year warranty on top of the standard 1 year, with every purchase of the HUAWEI MateBook 13 or the HUAWEI MateBook D 15, while stocks last.
| | | | | |
| --- | --- | --- | --- | --- |
| HUAWEI MateBook 13 | Intel i5 | 512GB + 16GB RAM | Space Grey | S$1,598 |
| HUAWEI MateBook D 15 | AMD R5 | 256GB + 8GB RAM | Mystic Silver | S$998 |
| HUAWEI MatePad Pro | OS: EMUI 10.0.1 (Based on Android 10.0) | 256GB + 8GB RAM | Midnight Grey | S$898 |
* Information and pictures courtesy of Huawei Consumer Business Group and MSL Singapore *