LG announces One:Quick Flex display
LG announces One:Quick Flex display (model 43HT3WJ) in Singapore, a 43-inch 4K UHD touchscreen display that comes with innovative features to offer versatility, convenience and portability with a movable stand that accommodates diverse usage scenarios at home. This new display came about from how trends of remote work are evolving along with rapid digitalisation, has enabled many individuals and professionals to adapt and thrive when working from home.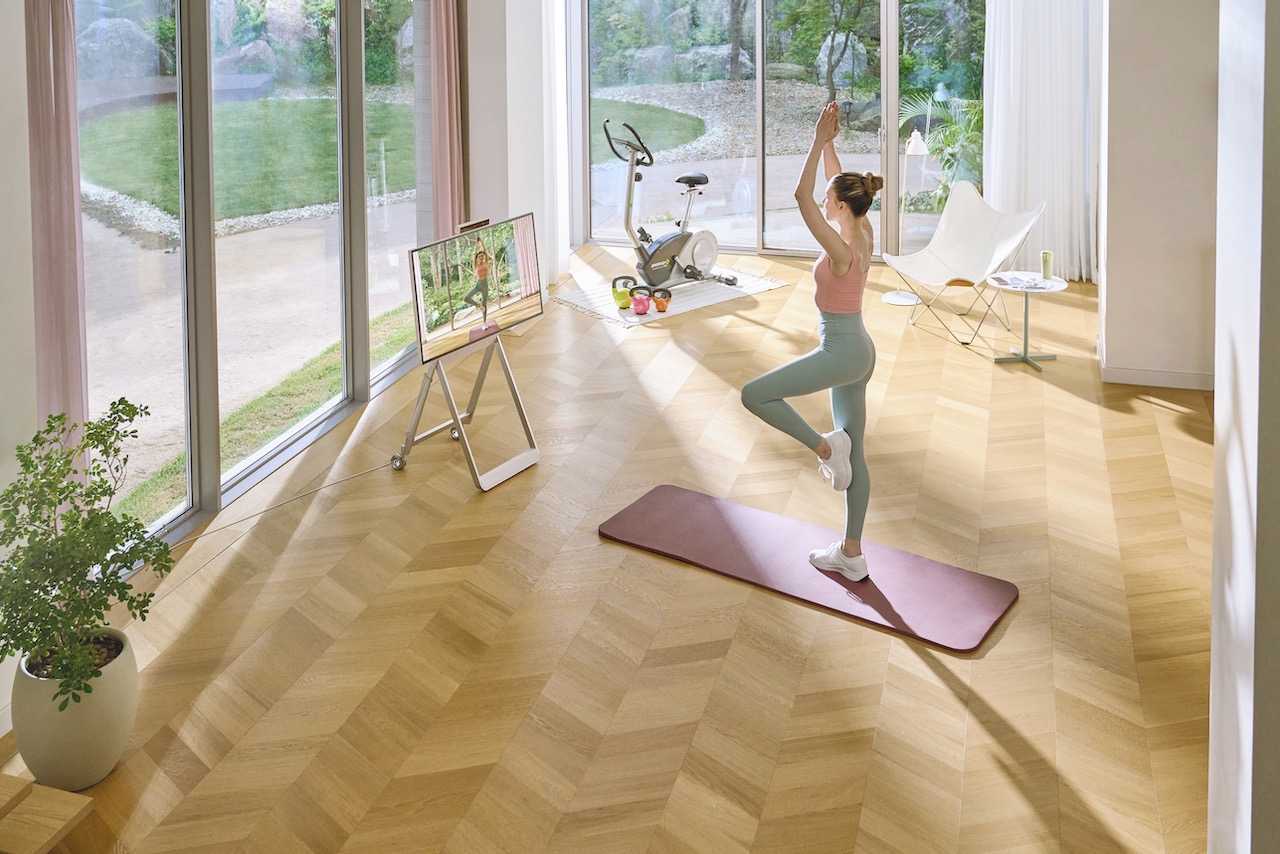 Versatility and Productivity with an All-in-One Display
The One:Quick Flex display comes with a built-in 2K Full HD video camera, allowing users to stay connected virtually from day to night effortlessly. This video camera offers a wide 88-degree field of view, a sharp microphone that picks up sound within a 3m range and stereo sound from the left and right. Users can also expect a widescreen display for work presentations and crystal clear audio during online meetings and video calls.
With a large 43-inch screen, this makes it easy to engage in an array of activities at any time of the day. Ideal for multi-generational families coming together to catch up with their loved ones, without having to crowd in front of a small screen or pass the device around. For those into home fitness, you can now experience an immersive view of the exercise routine and keep up with the trainers' pace.
Maximise Creativity and Collaborative Work
Equipped with In-Cell touch technology, the screen turns ideas into reality with a dedicated full touch pen support and whiteboard functionality (1), allowing for drawings and note-taking to be completed smoothly at one's fingertips. The versatility of the screen means that young children can doodle to their hearts' content while having fun and staying engaged without making a mess – a bonus for parents to encourage collaborative work between peers. Home-based learning and working are now even more productive as works can be conveniently saved as files and shared to a mobile phone efficiently. Operating on the Windows 10 IoT Enterprise system, users can install and run an extensive range of programs through a vast library of applications and tools (2), making it suitable for any member of the family.
Ergonomic, Portable Solution
For ease of viewing content, the screen can be switched from landscape to portrait mode by rotating it on a dedicated stand (3). The stand comes with wheels for greater portability, allowing it to be transported from one room to another effortlessly. Whether it is being moved from the home office to one's kitchen or the bedroom for work, education and entertainment purposes, or following recipes for hands-free cooking, the screen demonstrate the flexibility to perform any role that meets the needs of different users. Featuring an ergonomic design, the height of the stand can be adjusted to the user's desired height for comfortable use (4).
Intuitive Features and Stylish Composition
The touch user interface of the LG One:Quick Flex is designed to be akin to the mobile user experience, ensuring that the device is easy to master. Bringing further convenience to users, key functions of the screen can be controlled through voice commands without touching the screen, especially apt for those who have their hands full in the kitchen or when occupied with other tasks. The display screen is available in an elegant beige with a smooth matte finish that blends well with any interior.
"LG seeks to bridge the digital divide by incorporating cutting-edge technology into user-friendly products that can elevate consumers' lifestyles at home. The LG One:Quick Flex is designed to provide a new generation of families and those working from home with a state-of-the-art display that encourages interconnectivity and maximises personal user experiences," said Jackie Jeong, B2B Information Display Product Director at LG Electronics Singapore. He added, "We hope that consumers are now better equipped to perform tasks more efficiently and accomplish things that they were not able to do previously."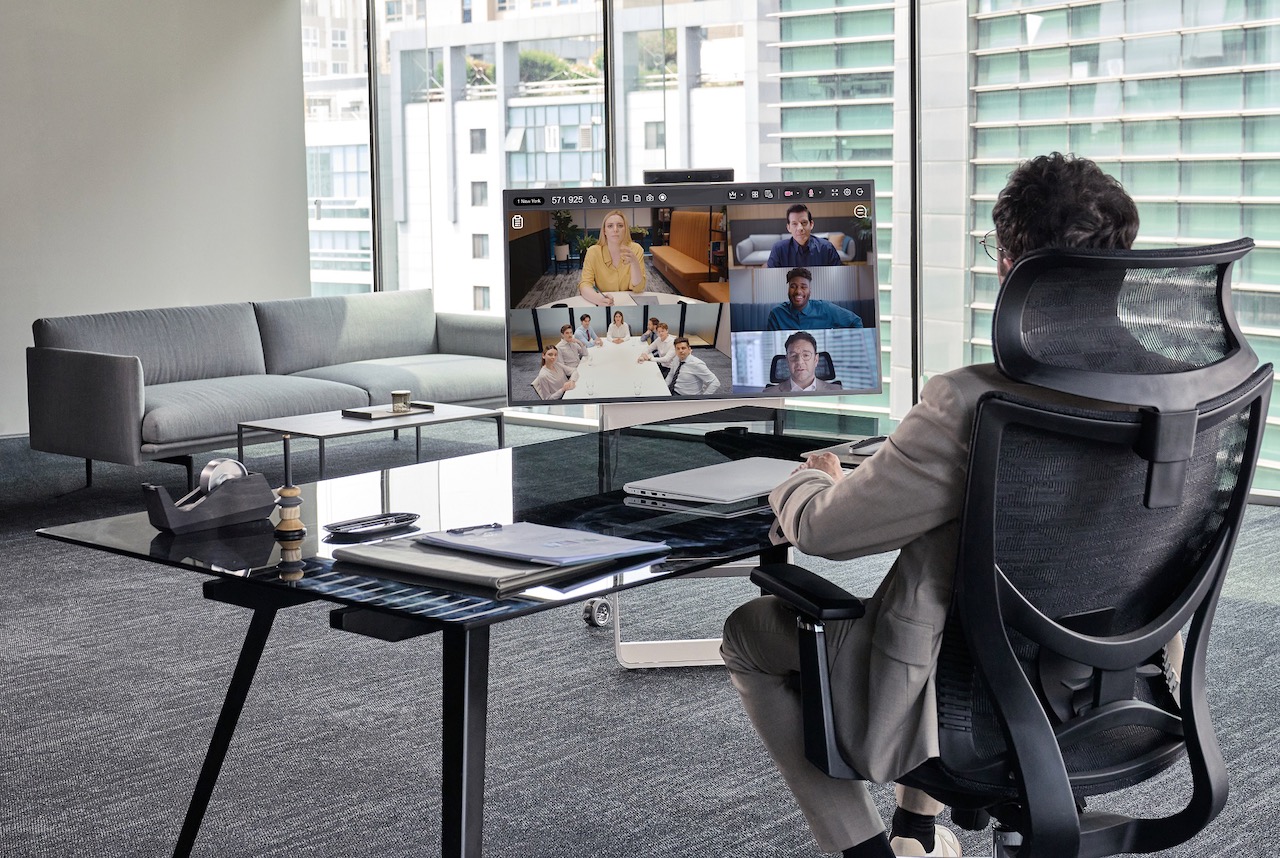 Pricing and Availability
The LG One:Quick Flex is now available at LG official brand store on Lazada and Shopee, as well as through KrisShop in end-March. From now till 30 June 2022, enjoy the early bird bundle (inclusive of the movable stand) at S$3,399.
For more information, please visit https://www.lg.com/sg/business/digital-signage/lg-43ht3wj-b.
Notes:
One touch pen provided. Dedicated apps required for annotation and drawing (MS Whiteboard ready).
The home dashboard (mid-screen app folder) and the function to add and delete apps on the launcher will be available in the 1Q of 2022. Voice ordering supports English and Korean, and is limited to some specific functions (Power, volume, built-in apps).
Stands are sold separately. Screen is rotated manually. To use it vertically, users can rotate counter clockwise, and vice versa to switch back to landscape mode. Some apps may not support vertical view mode. The product needs to be plugged into the appropriate power source to operate.
The height has to be manually adjusted. Can be adjusted up to 9.5cm.
* Information and pictures courtesy of LG Electronics and APRW *