LG gram 2020 lineup of their laptops are now available in the market. First announced at CES2020, LG gram 2020 lineup consists of LG gram 17 (model 17Z90N), LG gram 15 (model 15Z90N) and LG gram 14 (model 14Z90N). Having previously reviewed the LG gram 17 laptop, their LG gram 17 is a laptop model that would attract not just for its capabilities, also for its form factor, weight and portability for a 17inch laptop. The LG gram 2020 lineup of laptops are sleek, minimalist, tough, portable and powered by 10th Generation Intel® Core™ processor with Iris® Plus graphics and up to 24GB of dual-channel DDR4 memory, ideal for personal/home, creative or business usage.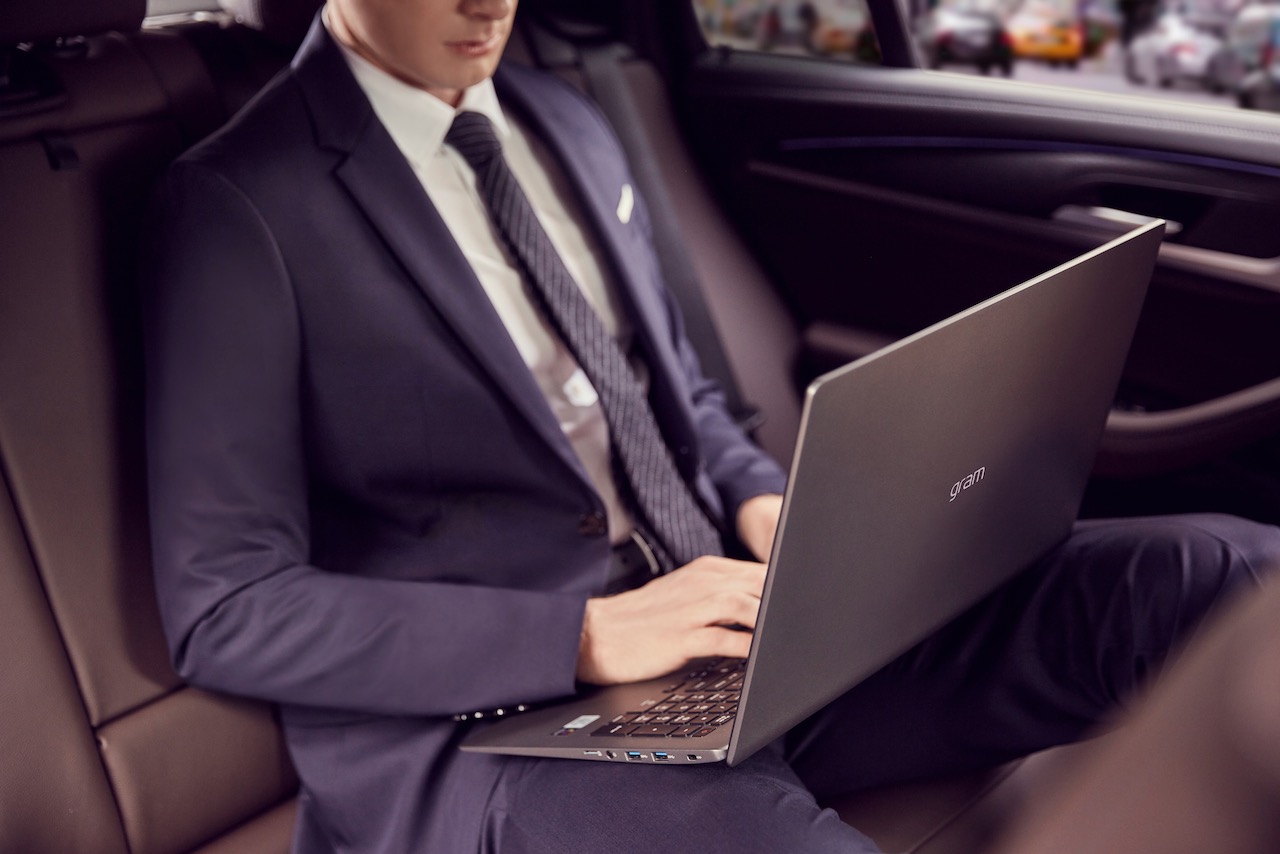 The 2020 lineup of LG gram laptops stick to the company's winning formula – lightweight, compact, long battery life – while adding even more performance, which allow users to 'Go Anywhere, Do Anything'.
"The LG gram series continues to lead the industry in delivering beyond expectations when it comes to portability without sacrifice," said Lee Chang Ha, Home Entertainment Product Director of LG Electronics Singapore. "Customers often have to choose one feature preference among performance, portability and battery life. LG gram is proof that this adage is no longer true."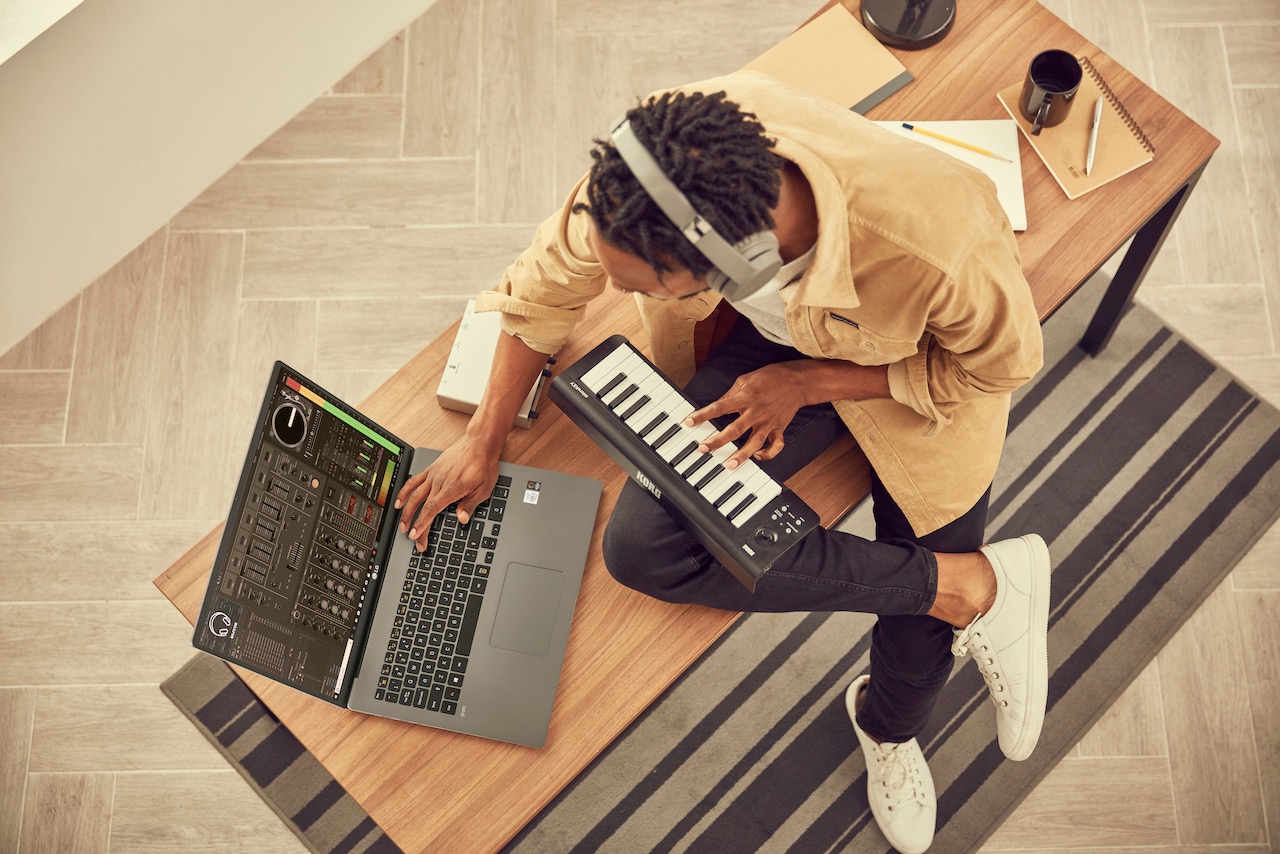 For the creatives and gamers, the 2020 lineup of LG gram laptops would definitely interest you. Powered by 10th Generation Intel® Core™ processor with Iris® Plus graphics and up to 24GB of dual-channel DDR4 memory. With double the graphics processing power of last year's gram models and a larger RAM, content creators will enjoy having the speed and power to edit 4K videos on-the-go and video game lovers can marvel at smooth, uninterrupted gaming with Iris Plus built-in.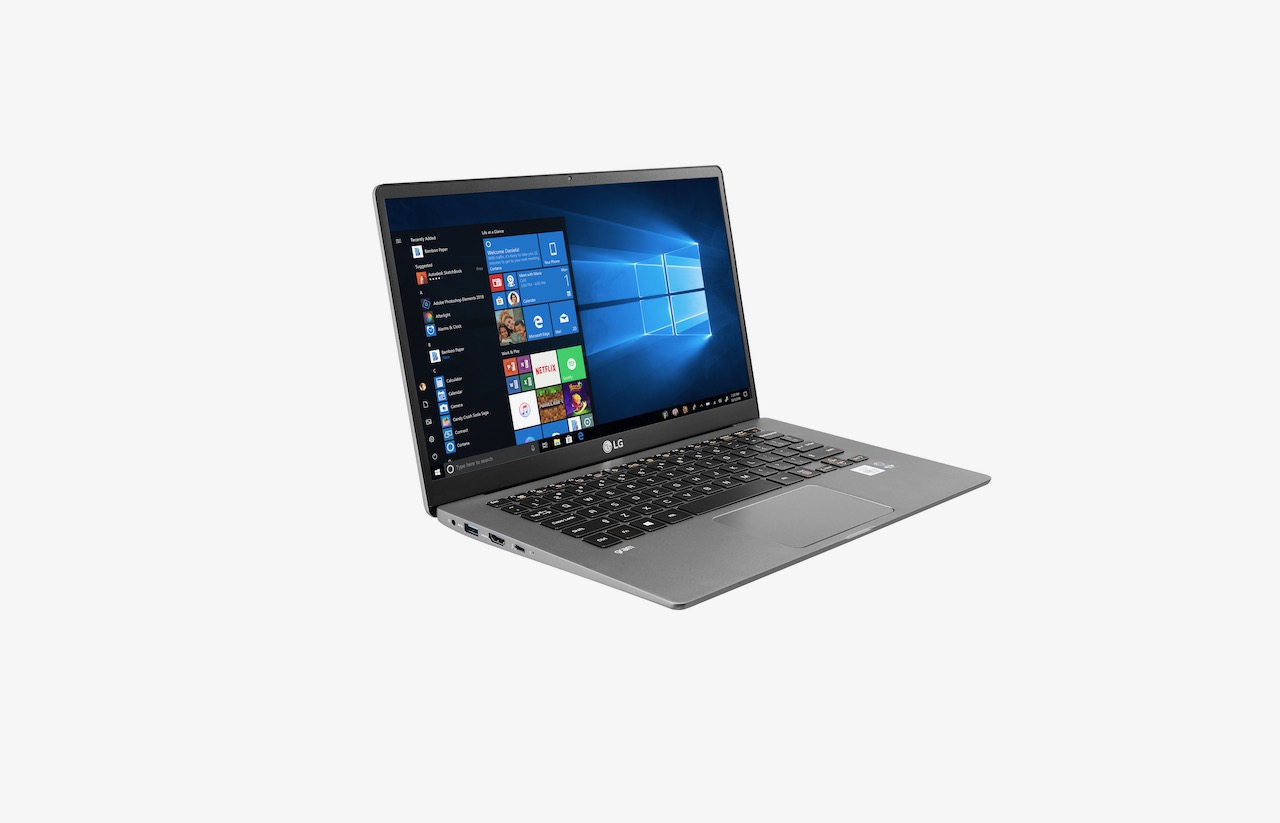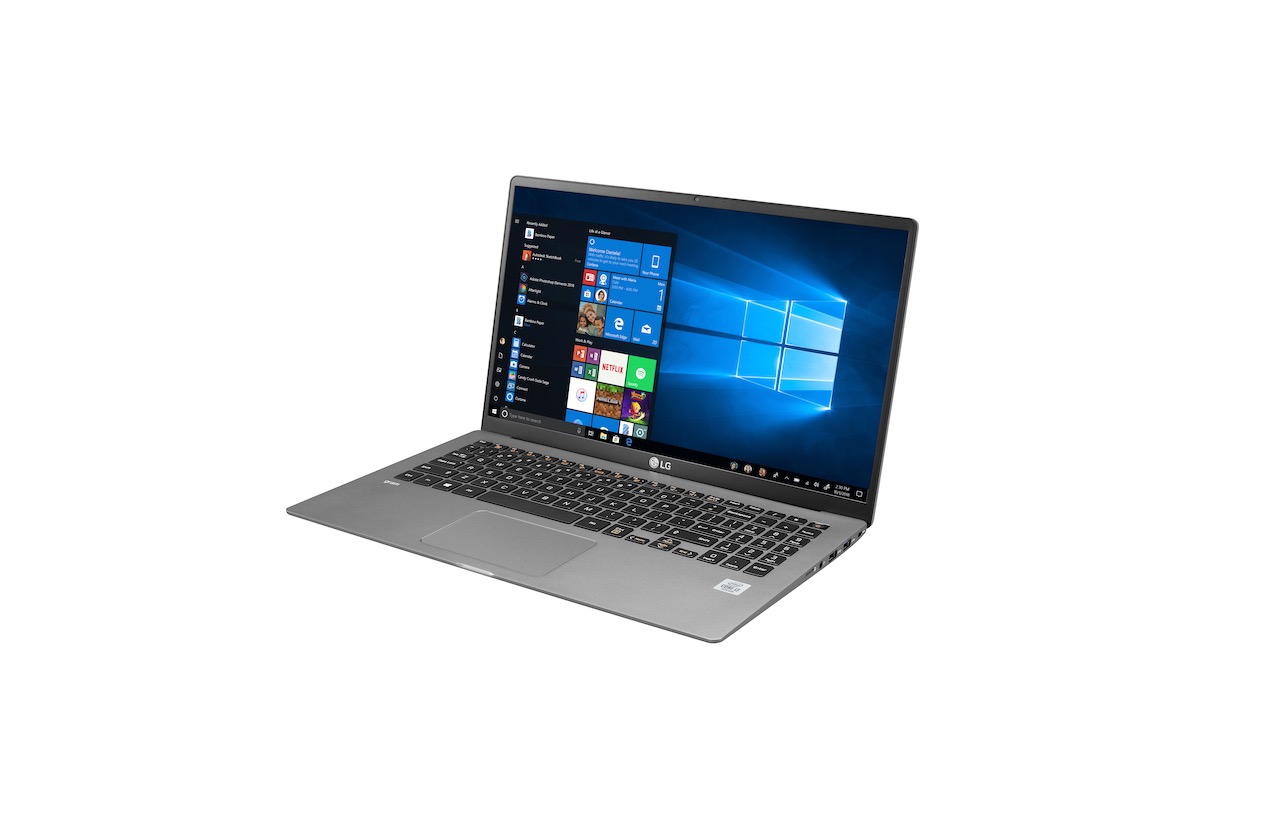 Long battery life
The large 80Wh battery in both the 17Z90N and 15Z90N allows users to enjoy hours (up to 18.5hours per charge) of true portability without having to worry about finding a charging point. The new LG grams also come with Wi-Fi 6 ensuring enhanced wireless connectivity, better efficiency and lower battery consumption. Coupled with the Mega Cooling System, the LG grams are kept running cool and quiet under all usage scenarios.
LG gram 17 (17Z90N)
The LG gram 17 has grabbed headlines for its form factor and portability, this would attract interest from both personal, creatives, gaming and business users. A 17inch laptop inside a 15inch laptop body, for those who are fans of big laptops for their personal or business usage, portable and not too heavy.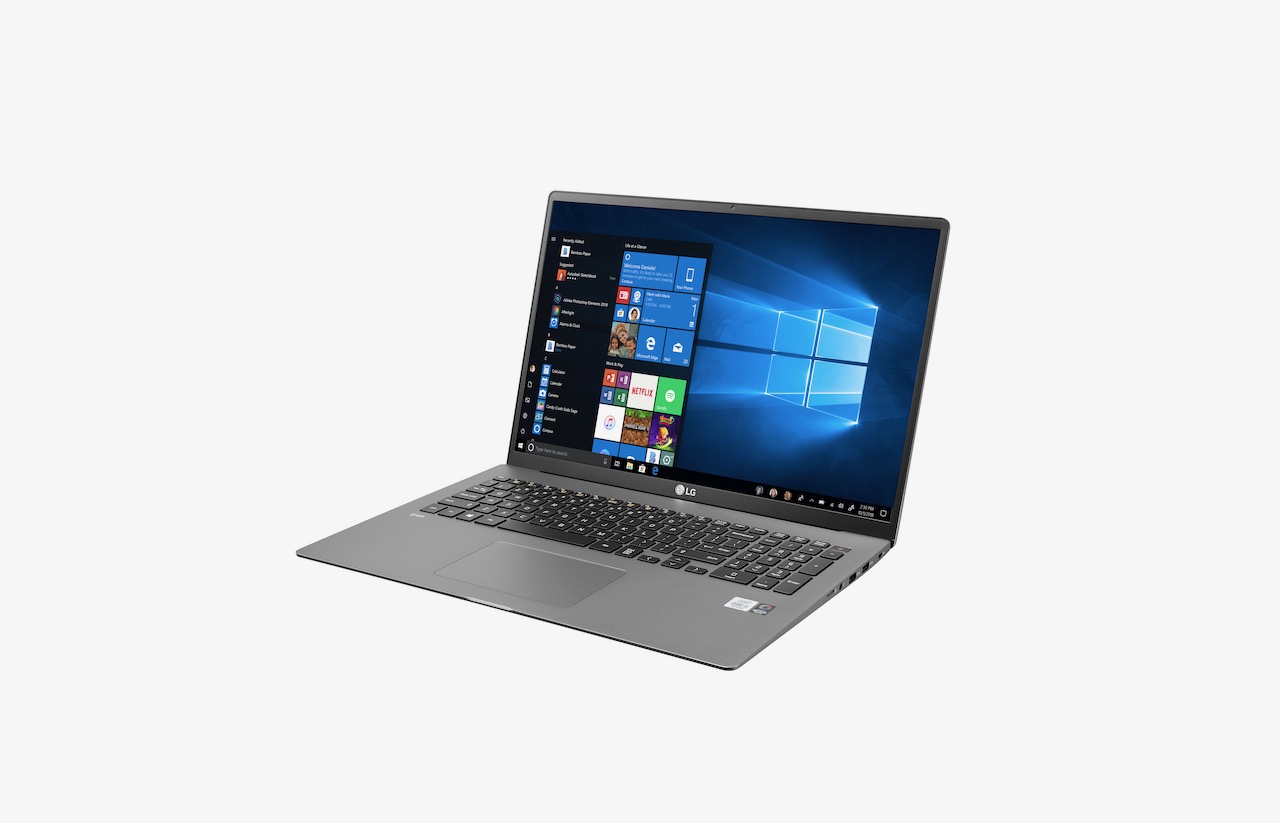 A CES 2020 Innovation Award Honoree, the flagship model LG gram 17 is the ultimate solution for anyone looking for maximum productivity in a portable form factor. A design feat in itself, the LG gram 17 offers a balance of large screen real estate without compromising on important factors like weight, dimension and hardware. The expansive 17-inch Wide Quad Extended Graphics Array (WQXGA) IPS display delivers highly detailed images with incredibly precise colors. The device's 16:10 display provides more surface room to work when editing videos, photos and documents.
Tough, Sleek and Minimalist
Redesigned for 2020, the new lineup delivers more features and a minimalist design for a seamless, premium look without compromising on durability. Like its predecessors, this year's lineup has proudly passed seven MIL-STD-810G military standard of durability and reliability in guarding against shock, pressure, dust, temperature and more. This is achieved by the Nano Carbon Magnesium full metal alloy body encasing all gram laptops, which is often used in the aerospace industry for its light weight and high tensile strength.
If you are keen to get a new laptop for your home or office usage, do check out LG gram 2020 lineup.
Pricing and availability
The 17Z90N, 15Z90N and 14Z90N are available at authorized retailers Best Denki, Challenger, COURTS, Harvey Norman and Gain City. The pricing for the LG gram 2020 lineup can be found below with the technical specifications table.
LG gram 2020 Lineup Technical Specifications and Pricing 
 
LG gram 17

(17Z90N)

LG gram 15

(15Z90N)

LG gram 14

(14Z90N)

Display Size
17-inch
15.6-inch
14-inch
LCD
WQXGA (2560 x 1600) IPS, Over sRGB 96 percent
Full HD (1920 x 1080) IPS, Over sRGB 96 percent
Full HD (1920 x 1080) IPS, Over sRGB 96 percent
Aspect Ratio
16:10
16:9
16:9
Weight
1350g (2.98lbs)
1120g (2.47lbs)
999g (2.2lbs)
Size
380.6 x 262.6 x 17.4mm

(14.98 x 10.34 x 0.69 inches)

357.6 x 225.3 x 16.8mm

(14.08 x 8.87 x 0.66 inches)

323.4 x 209.8 x 16.8mm

(12.73 x 8.26 x 0.66 inches)

Battery
80Wh
80Wh
72Wh
CPU
10th Gen Intel® Core™ i5-1035G7 Processor
10th Gen Intel® Core™ i7-1065G7 Processor
10th Gen Intel® Core™ i5-1035G7 Processor
10th Gen Intel® Core™ i7-1065G7 Processor
10th Gen Intel® Core™ i5-1035G7 Processor
10th Gen Intel® Core™ i7-1065G7 Processor
Price
$2,499
$2,799
$2,299
$2,499
$1,999
$2,299
GPU
Intel® Iris® Plus Graphics

Intel® UHD Graphics

Intel® Iris® Plus Graphics

Intel® UHD Graphics

Intel® Iris® Plus Graphics

Intel® UHD Graphics

Memory
Up to 24GB

(DDR4 3200MHz,

1 on board + 1 slot)

Up to 24GB

(DDR4 3200MHz,

1 on board + 1 slot)

Up to 24GB

(DDR4 3200MHz,

1 on board + 1 slot)

Storage
M.2 Dual SSD slots

(NVMeTM)

M.2 Dual SSD slots

(NVMeTM)

M.2 Dual SSD slots

(NVMeTM)

Color
Dark Silver
Dark Silver
Dark Silver
Keyboard
Backlit
Backlit
Backlit
I/O Port
ThunderboltTM 3

(USB Type-C),

USB 3.1 x 3, HDMI, microSD/UFS, DC-In

HP/Mic Out (Combo)

ThunderboltTM 3

(USB Type-C),

USB 3.1 x 3, HDMI, microSD/UFS, DC-In

HP/Mic Out (Combo)

ThunderboltTM 3

(USB Type-C),

USB 3.1 x 2, HDMI, microSD/UFS, DC-In

HP/Mic Out (Combo)

USP
Fingerprint Reader,
US Military Standard

810G Compliance,

DTS X Ultra, Wi-Fi 6

Fingerprint Reader,
US Military Standard

810G Compliance,

DTS X Ultra, Wi-Fi 6

Fingerprint Reader,
US Military Standard

810G Compliance,

DTS X Ultra, Wi-Fi 6
* Information and pictures courtesy of LG Electronics Singapore and Asia PRWerkz *