mc2 – Singapore's First Smart Blind Gallery expands its retail outlet
In November 2018, I visited mc2 for the first time, learning about their products and services for the Singapore housing market. They are Singapore's first smart blind gallery and most recently in December 2019, mc2 – Singapore's first smart blind gallery expands its retail outlet, offering one-of-its-kind retail experience along with new products for homeowners to choose from.

Expanding from 4,200 square feet to 7,000 square feet, mc2 today offers more than just a retail store, they have embarked on advanced smart living experience. At their newly revamped gallery, mc2 will also be launching the full range of ALTEX indoor blinds and curtains. Besides that, they would also be bringing in premium furniture, designer fabrics and smart technology solutions of famous electronic brands, sound and lighting brands.
For home owners who are thinking of getting blinds and curtains for their home, the following products and services at mc2 would definitely be of great interest to you. Let me share with you more information below:
First-ever Renson Outdoor Blinds Experience Centre at mc2 in Singapore
At the first-ever Renson Outdoor Blinds Experience Centre, visitors can experience how Renson Camargue's, Lapure's, Aero's, Linarte's, Algarve's series of outdoor retractable blinds will function during different types of weather.
To complete the experience, mc2 has partnered with OHMM, a purveyor of premium outdoor furniture, to allow its customers to lie back and relax under the shade of Renson's blinds as if they were in their own gardens or backyards.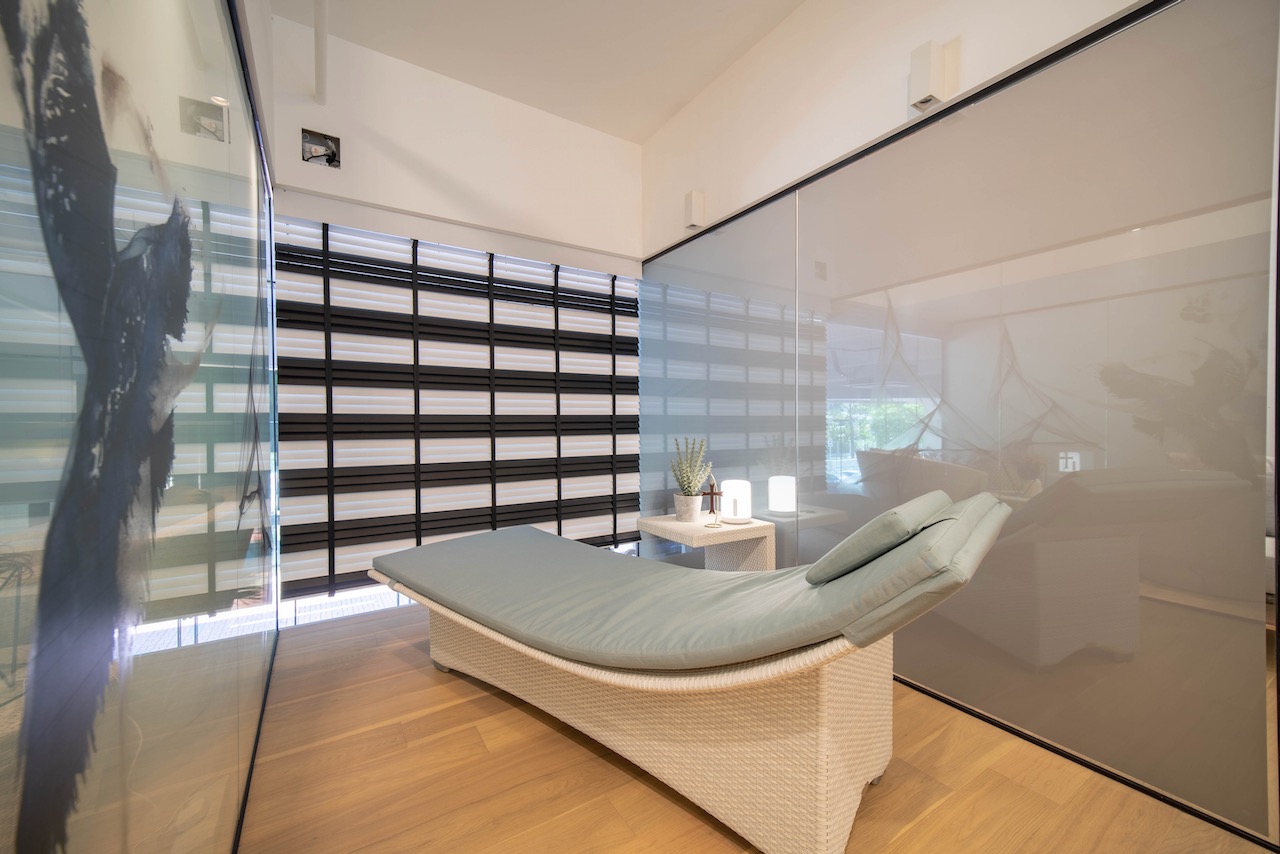 Smart Living Home Concepts and Solutions
Through collaboration with renowned brands such as Philips Hue, Samsung and Sonos to bring in voice-enabled smart-home devices, visitors to mc2 ALTEX Solution Centre can experience smart living home concepts and solutions.
ALTEX 100% Block-Out Blinds
An entire new series of indoor blinds and curtains from ALTEX are now at mc2.
The 100% block-out blinds are the first of its kind in Singapore with the ability to provide total shade from sunlight. Typical blinds in the market come with gaps between the blinds and the frames.
The 100% block-out blinds are made with frames that can eliminate the intrusion of light as well as reduce noise. Not only that, they are fully motorised, so they can be easily controlled via remote control, smart phone apps and even voice command.
ALTEX Top-Down-Bottom-Up Blinds
For those who prefer a brightly lit room, the top-down, bottom-up blinds are an ideal choice. They let light in while still allowing homeowners to enjoy privacy as the neighbours are unable to peer into the house. With these blinds, homeowners can look forward to energy-saving — during daytime, they no longer have to turn on the lights whenever they draw the blinds to ensure privacy.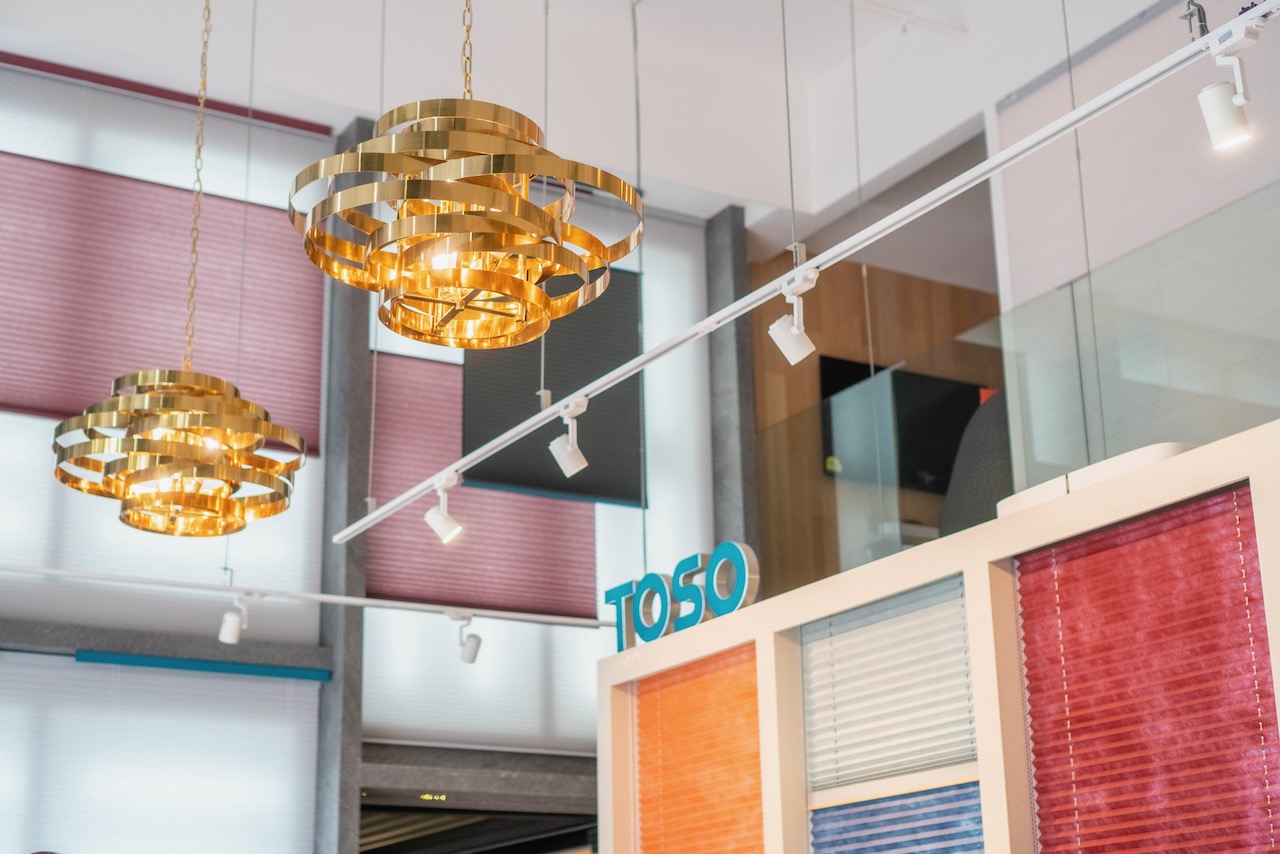 ALTEX Verti-Sheer Blinds
With ALTEX Verti-Sheer Curtains, homeowners can enjoy light with a soft glow as well as privacy whenever they want. The ALTEX Verti-Sheer curtains are made of sheer fabric with attached vertical vanes that can be fully adjusted thanks to its 180-degree rotation capability.
ALTEX Duo-Sheer Blinds
Combining texture and warmth, the ALTEX Duo-Sheer blinds feature adjustable soft vanes that "float" between two sheer fabrics. These beautifully designed blinds allow a soft shaft of light to enter the home, while maintaining privacy.
Do share this news and information on the products and services offered by mc2 for your home, with your family, relatives, loved ones and friends. Sharing is caring, Pay It Forward and Pass It On!
I would like to thank mc2 and Brand Cellar for the invitation to visit their new revamped gallery.
* Information and pictures courtesy of mc2 and Brand Cellar *