Start of a new year 2021, time for a new start to your work year. With new products and software unveiled by Dell Technologies (NYSE:DELL), you can reimagines work with new products and software from Dell Technologies. A new portfolio of intelligent, collaborative and sustainable devices allows you to transform your work experiences, reimagine your future of work, giving you greater flexibility to work from anywhere.
"People's expectations of their technology continue to evolve. It's why we push beyond barriers to create devices that offer better experiences and are more integrated into our lives," said Ed Ward, senior vice president, Client Product Group, Dell Technologies. "Our new intelligent PCs make it possible for us to work smarter and collaborate easier, so we can give our best selves in all that we do. Secure, sustainable and smart: that's the way forward for PCs." 
"The PC industry just had its biggest year in six years, closing in on roughly 300 million units in 2020," said Bob O'Donnell, president and chief analyst, TECHnalysis Research. "As we look toward the future, it's the user experiences that matter and will determine who the real winners are. Devices designed to make work easier and to help us collaborate and connect are imperative for wherever or however we work. And it goes without saying that these devices must be secure – customers need the confidence that security is built into a device."
Smart computing to improve productivity and collaboration
Dell Optimizer software
Dell is modernising its commercial portfolio with the exclusive Dell Optimizer software that uses artificial intelligence and machine learning to automatically fine-tune applications performance, battery life, audio quality and connectivity.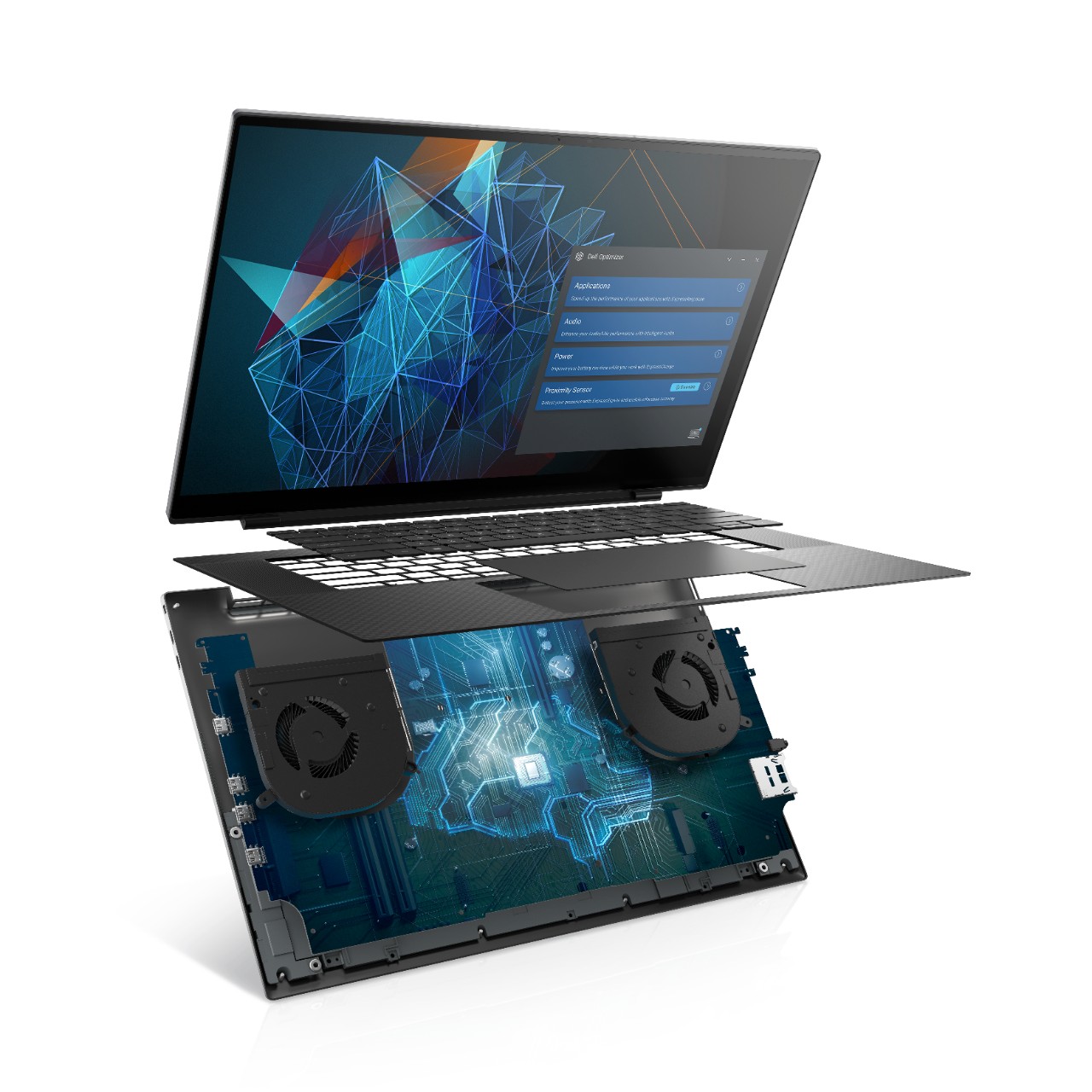 The latest Dell Optimizer features brings connectivity and collaboration experiences across Dell's new device portfolio. From features such as intelligent background noise-cancelling and auto-mute make it easier for users to collaborate with their colleagues, and smart connectivity features such as ExpressConnect prioritise bandwidth to your conferencing apps to prevent dropped calls.
Latitude 9420 and Latitude 7520
The Dell Latitude 9420 comes with a powerful built-in speakerphone and camera enhancements that provide automatic light correction and background blur. This is also the world's first PC with Intel® Visual Sensing Technology to offer a more reliable auto wake and lock. With WiFi 6E or 5G LTE, you can now multi-task on faster connections.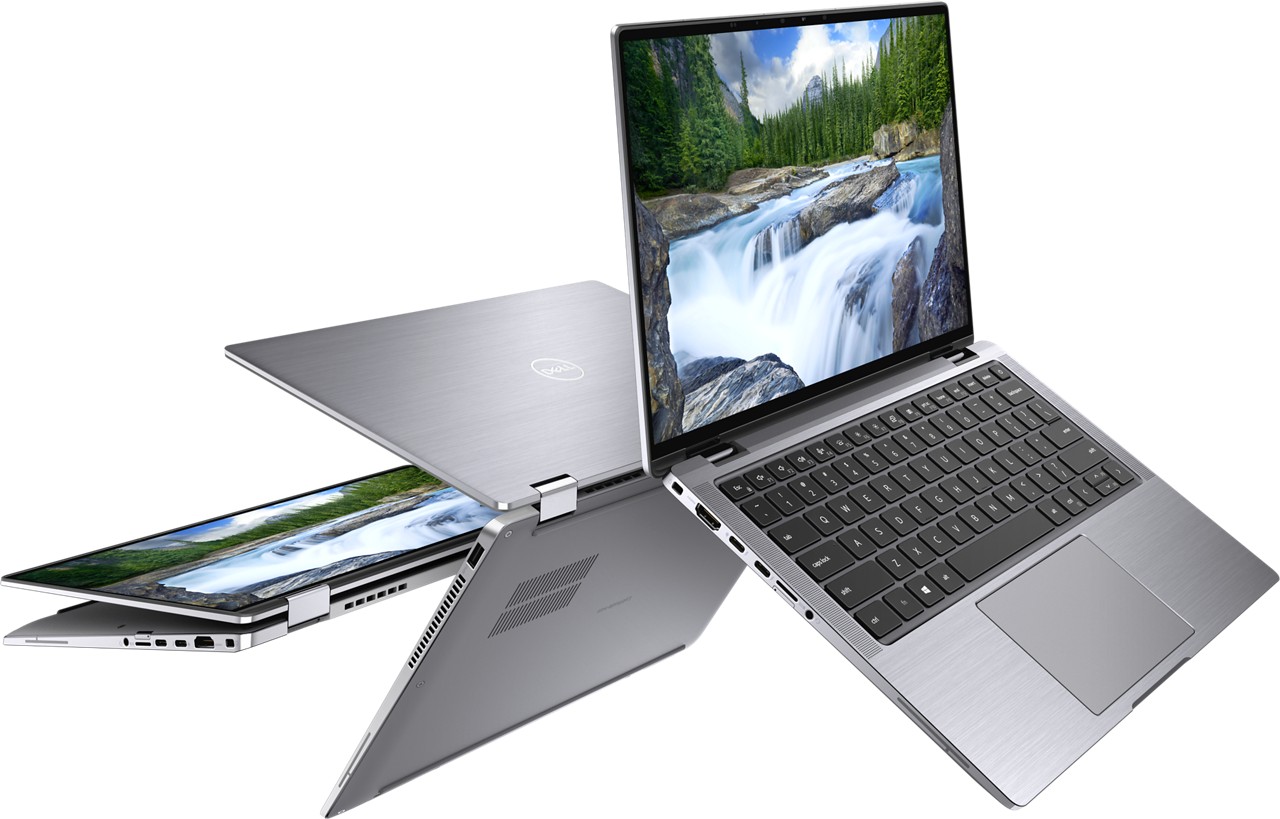 Coming in January 2021 are advanced thermals and 11th Gen Intel Core vPro processors based on the Intel® Evo™ platform, providing increased performance and simplified manageability. For those who prefers a larger screen, the Dell Latitude 7520 now comes in a 15-inch screen, offers a 4K UHD display and optional full high-definition (FHD) camera.
Dell 34 Curved Video Conferencing Monitors
The world's first 34-inch curved video conferencing monitor certified for Microsoft Teams. They are also available in 24-inch and 27-inch sizes, the monitors offer secure facial recognition sign-in and hands-free commands to provide enhanced security and convenience.
Dell UltraSharp 40 Curved WUHD Monitor
The world's first 40-inch ultra-wide curved 5K2K monitor with ComfortView Plus that is always on, built-in solution that reduces low blue light without sacrificing true-to-life colours.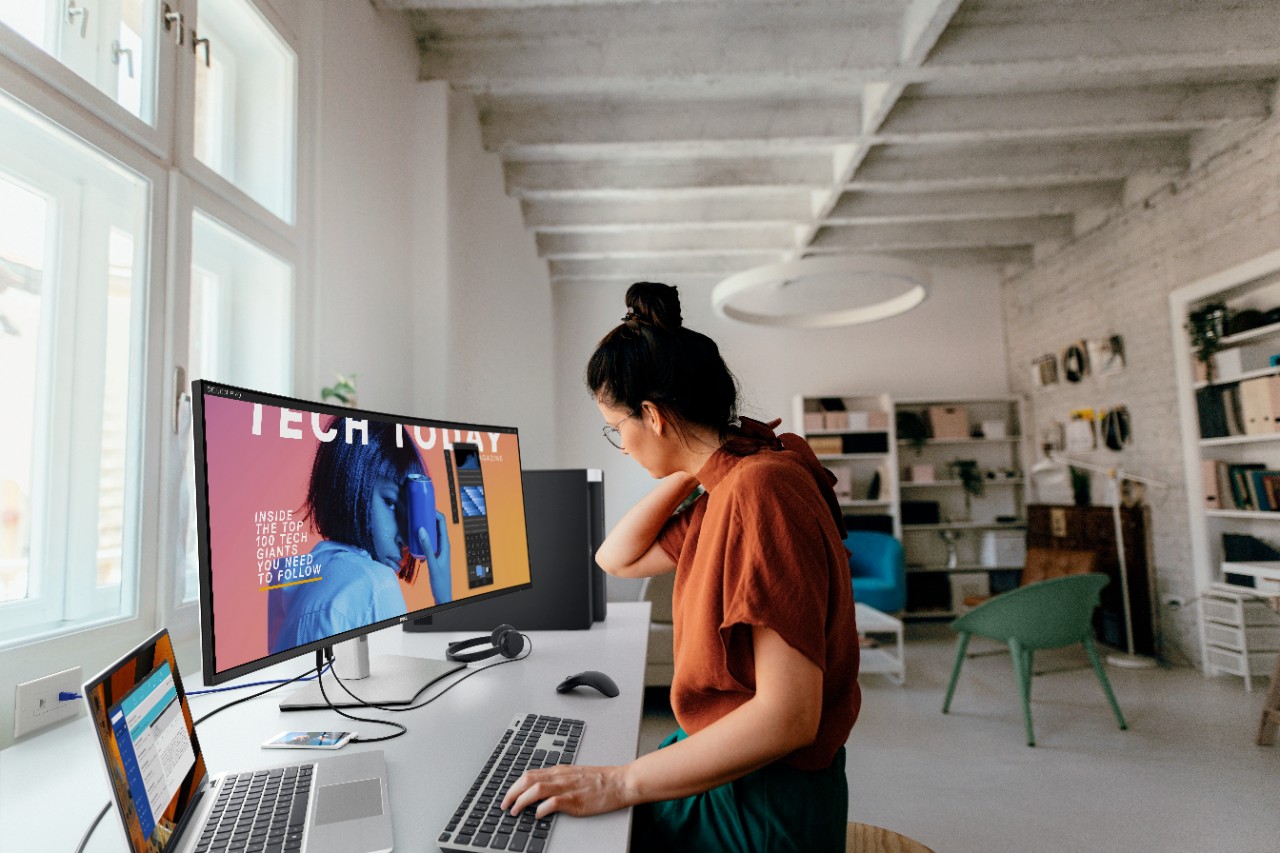 Dell sustainable solutions – Built for the planet and you
Dell incorporates sustainable solutions, materials and packaging into their products, in line with Dell's Progress Made Real social impact plan. All these resulted in the industry's most sustainable commercial PC portfolio. With Dell's commitment to sustainability spanning design, performance and take back, you can feel confident buying, using – and when done – recycling your Dell systems.
Latitude 5000 series and Precision 3560 
The new Dell Latitude 5000 series and Precision 3560 series are their first PCs to use bioplastic from tree waste in their design. It is produced using a by-product of the paper making process called "tall oil", these devices feature lids containing 21% bioplastic content, supporting Dell's moonshot goal that by 2030, more than half of our product content will be made with recycled or renewable materials.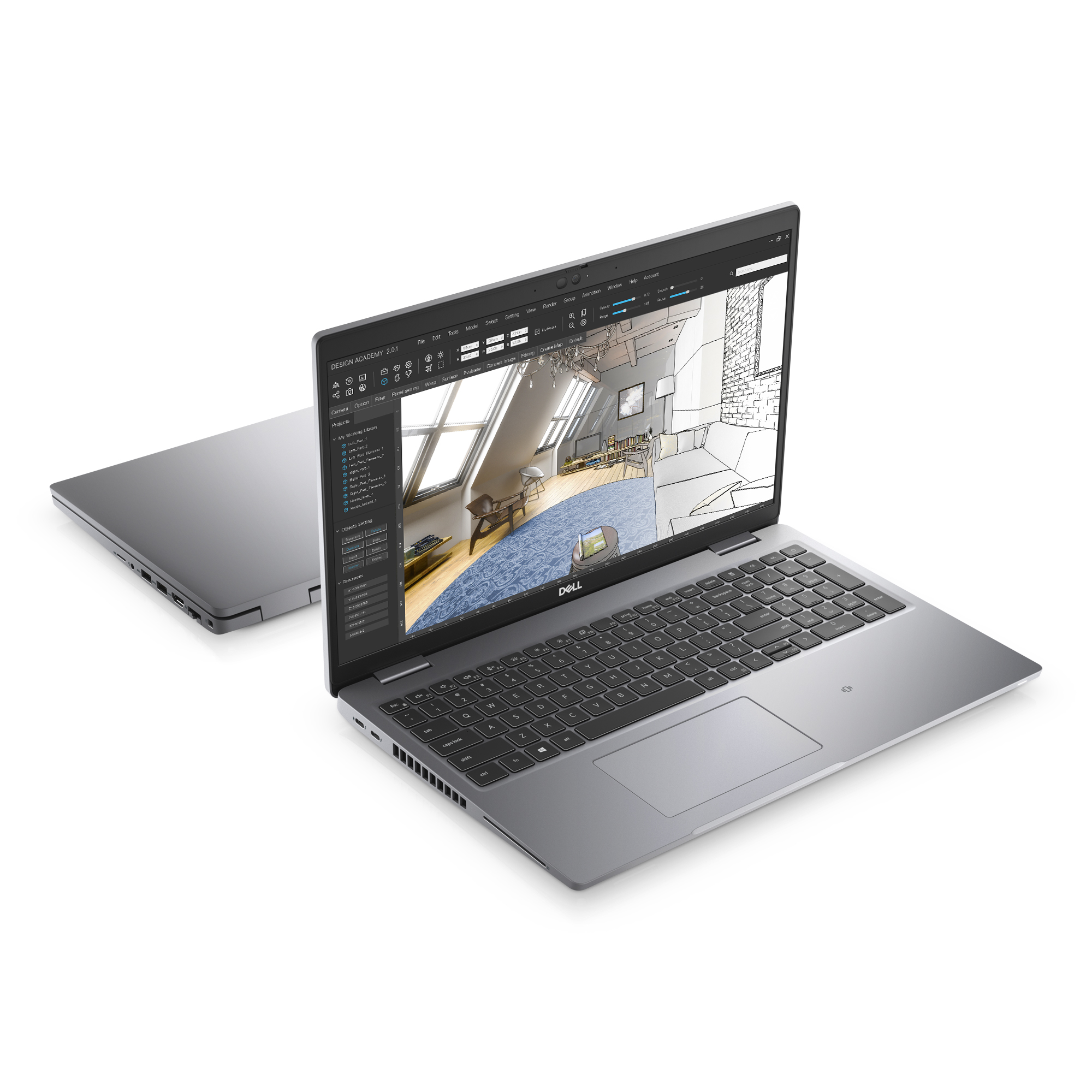 By focusing on the second heaviest part of the device – the lid – Dell can make the largest sustainability impact, reducing the product's carbon, water and energy footprint, while maintaining Dell's high reliability, durability and performance standards. Dell estimates all recycled and renewable materials in the Latitude 5000 series will:
Reduce CO2 emissions equivalent to those created by driving 24.2 million miles (more than 971 times around the Earth)
Save enough energy to power 5,564 homes for a year
Conserve enough water to fill 226 Olympic-size pools
All new commercial PCs and displays are ENERGY STAR® certified and EPEAT® Gold and Silver registered to help you reduce energy use.
Dell intrinsic security approach for secure work
Dell Technologies security capabilities start at the factory with supply chain security and integrity controls and extend to its built-in safeguards designed to prevent, detect and respond to malicious attacks below and above the operating system.
Latitude 9420 and 9520
Dell Latitude 9420 and 9520 deliver advanced security features such as SafeShutter, industry's first automatic webcam shutter that knows when to automatically open or close by syncing with your video conferencing applications so that you can work securely and confidently from anywhere.
Clever design to reshape the workspace
Dell continues to refine the design of its products to more seamlessly blend into new home office environments. Expanding its award-winning, modular form factor design that hides the PC in the monitor stand, the new OptiPlex 3090 Ultra is a cost-effective solution for small businesses and educators. It joins the intelligent OptiPlex 7090 Ultra, which now supports up to four 4K monitors at once.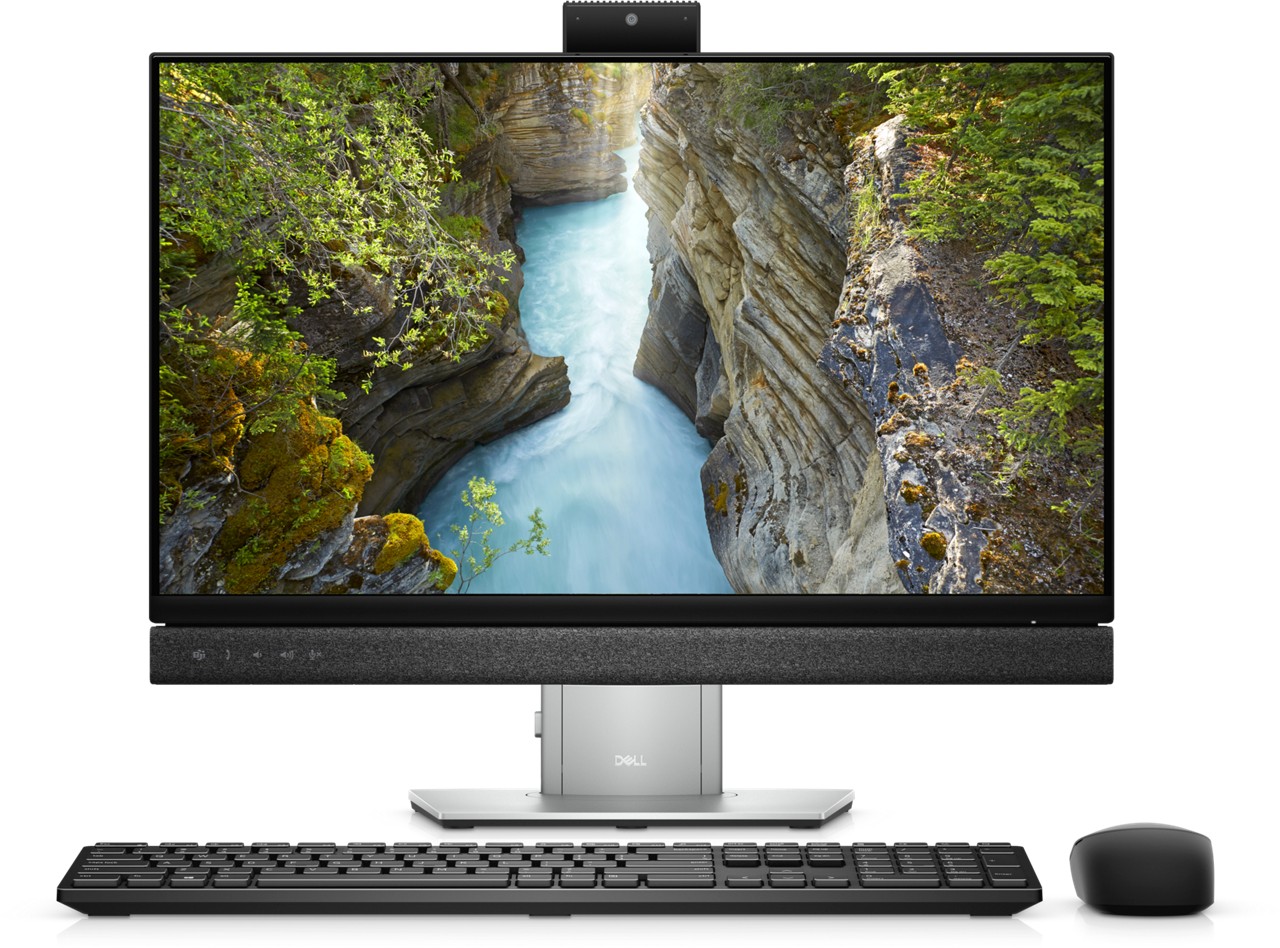 Modernised to meet your needs
Dell Technologies Unified Workspace supports organisations as they continue their modernisation journey. For deployment, security, management and support, Unified Workspace provides a tried-and-true approach to modernising the endpoint environment and optimising employee experiences.
Dell PCaaS provides these latest devices with full lifecycle services including support and software and responsible retirement at an affordable, predictable monthly cost. This gives companies the ability to refresh their devices every 36 months while ensuring employees have the right device for their work to be productive and collaborative anywhere.
Product Pricing and Availability
| | | |
| --- | --- | --- |
| Product | Availability in Singapore | Starting Price (SGD) |
| Dell Latitude 7520 | 12 January | TBC |
| Dell Latitude 5420 | 12 January | TBC |
| Dell Latitude 9420 | 9 March | TBC |
| Dell Latitude 9520 | 9 March | TBC |
| Dell OptiPlex 3090 Ultra | 21 January | TBC |
| Dell OptiPlex 7090 Ultra | 21 January | TBC |
| Dell Precision 3560 | TBC | TBC |
| Dell UltraSharp 40 Curved WUHD Monitor (U4021QW) | 29 January | $ 2,289 |
| Dell UltraSharp 38 Curved USB-C Hub Monitor (U3821DW) | 29 January | $1,799 |
| Dell 24 Video Conferencing Monitor (C2422HE) | 17 February | $ 519 |
| Dell 27 Video Conferencing Monitor (C2722DE) | 17 February | $ 729 |
| Dell 34 Video Conferencing Monitor (C3422WE) | 17 February | $ 1,039 |
| Dell 65 4K Interactive Touch Monitor (C6522QT) | 31 March | TBC |
| Dell 55 4K Interactive Touch Monitor (C5522QT) | 31 March | TBC |
| Dell UltraSharp 24 USB-C Hub Monitors (U2422HE) | 31 March | TBC |
| Dell UltraSharp 27 USB-C Hub Monitors (U2722DE) | 31 March | TBC |
| Dell UltraSharp 24 Monitors (U2422H) | 31 March | TBC |
| Dell UltraSharp 27 Monitors (U2722D) | 31 March | TBC |
| Dell USB-C Mobile Adapter (DA310) | 28 January | $155 |
| Dell Premier Wireless Rechargeable Mouse (MS7421W) | 18 March | $99 |
| Dell Premier Multi-Device Wireless Keyboard and Mouse (KM7321W) | 18 March | $209 |
* Information and pictures courtesy of Dell Technologies and burson cohn & wolfe *