Father's Day 2020 is just round the corner, taking place on Sunday 21st June 2020. Have you bought your Father's Day gift yet? If you have not bought the gift yet, no worries, let me share with you Samsung Father's Day Gift Guide 2020!
For Mr Productive Dad
Introducing some tech goodies for Dad to be productive at home!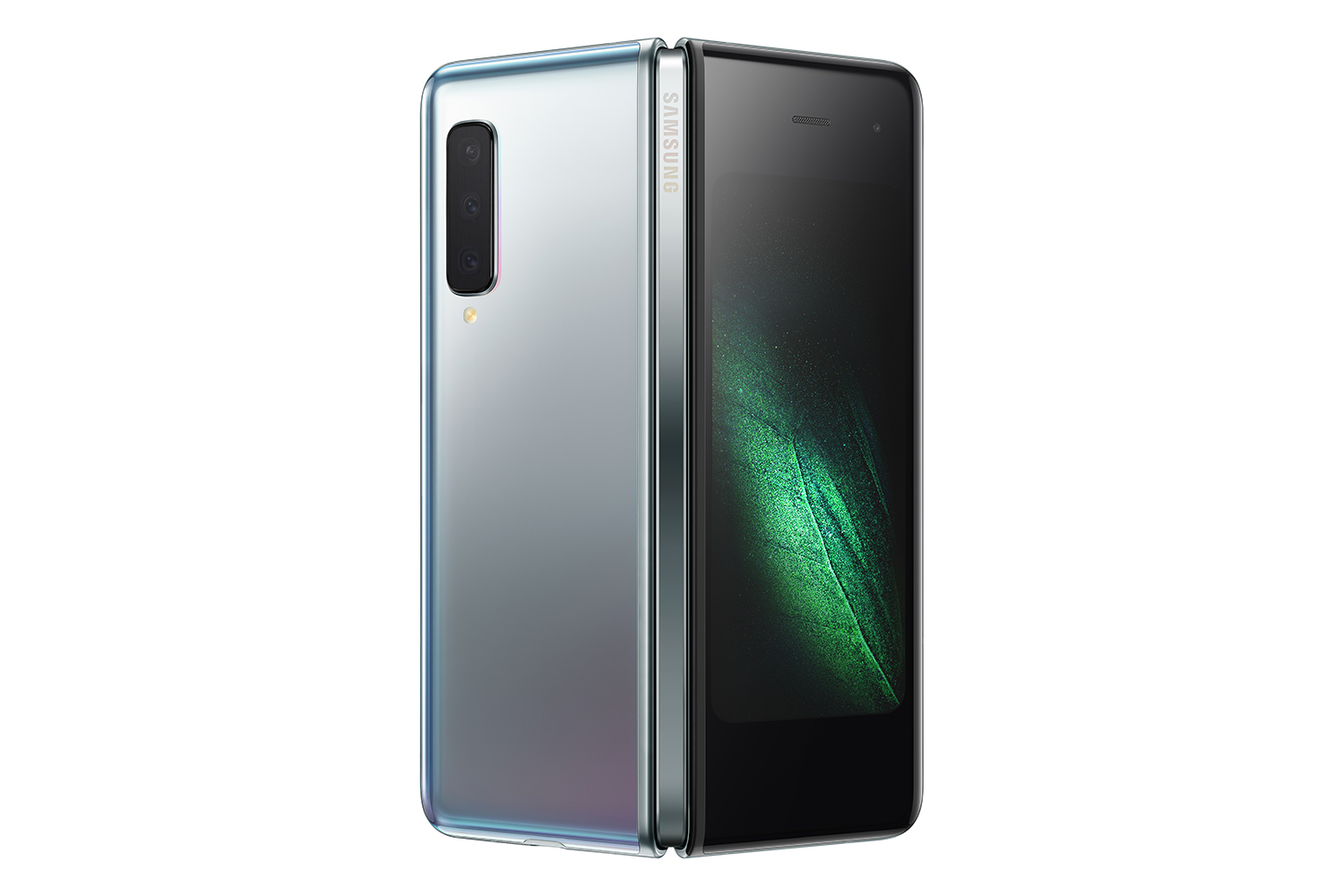 With a 7.3 inch Dynamic AMOLED display when unfolded, the largest Galaxy smartphone screen yet. Dad would love the big screen as he is able to read important news on the cover display while on the move yet compact enough to use in one hand.For the multi-tasking Dad, the Multi Active Window feature allows dad to toggle between 3 apps simultaneously, so he can always make the most out of his time.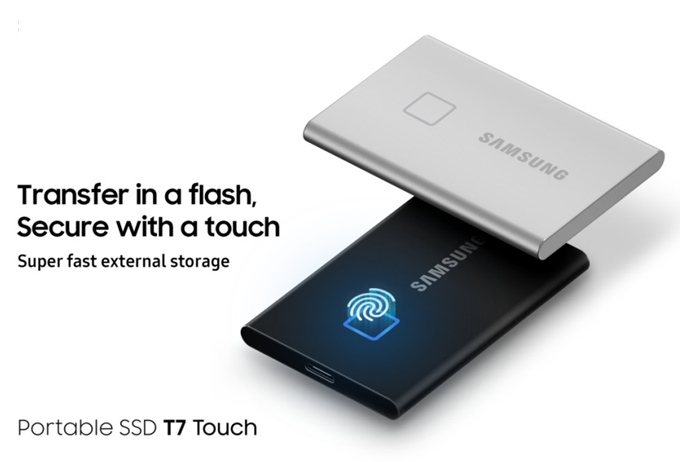 Dad can back up all his important documents and files, safe and secure inside this palm-sized Portable SSD T7 Touch. With built-in security features that utilise AES 256-bit encryption, dad will have the option of unlocking the T7 Touch with a fingerprint or password, for peace of mind with his personal and professional data kept safe without sacrificing convenience. What's more, the incredible speed of USB 3.2 Gen 2 ensures there's no delay in his file transfers.
For Techie Home Boss Dad
Here are some upgrades for Dad to help him (and the family) with everyday chores, adding more convenience and efficiency around the house!
QuickDriveTM, 9Kg, Front Load, 4 Ticks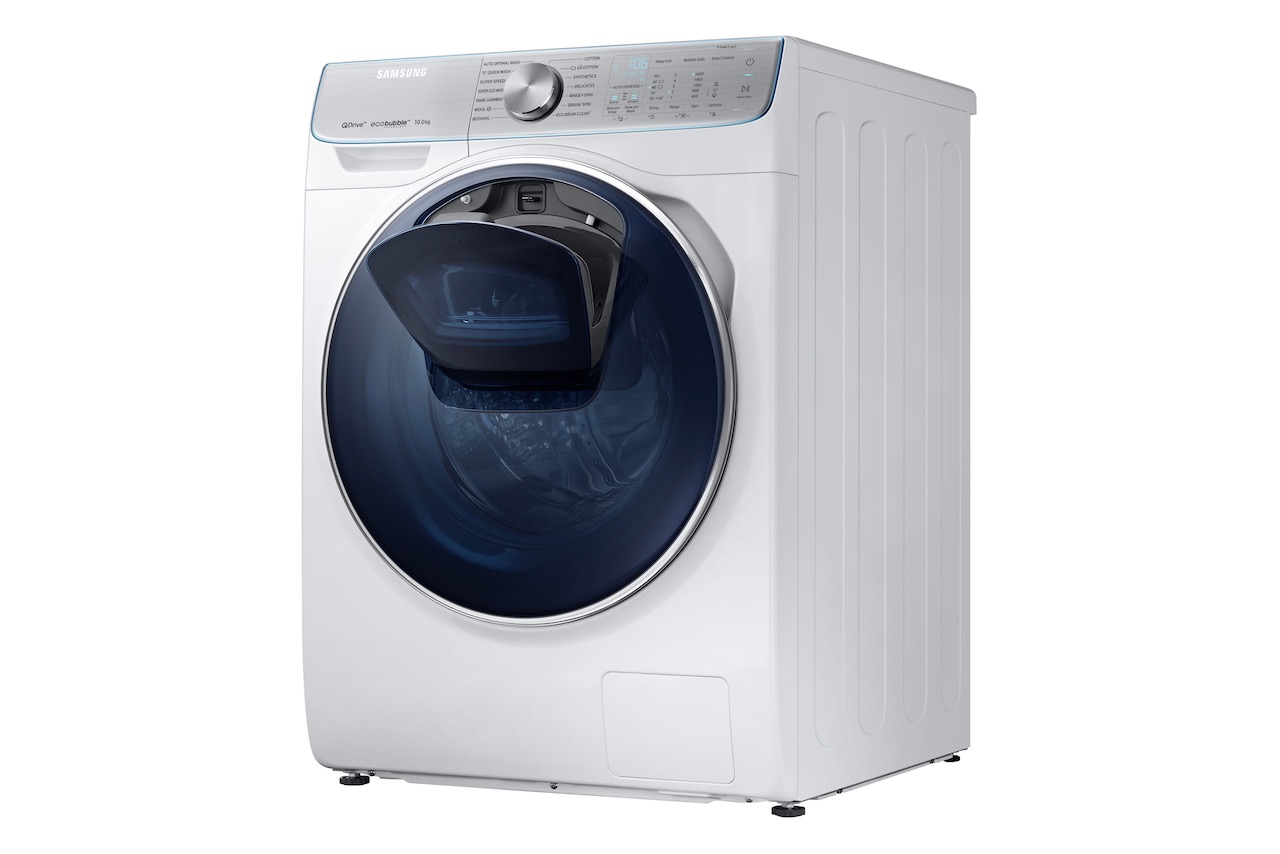 This would help Dad into doing laundry duties at home. Reduce washing time by 50%, while saving up to 20% of energy consumption with QuickDrive™! What's more, laundry has never been simpler with the Wi-Fi® Smart Functions. The Laundry Recipe recommends the optimal wash cycle based on the wash load to take the guesswork out of laundry, while the Laundry Planner curates dad's laundry schedule by allowing him to set his desired finishing time to make chores more efficient.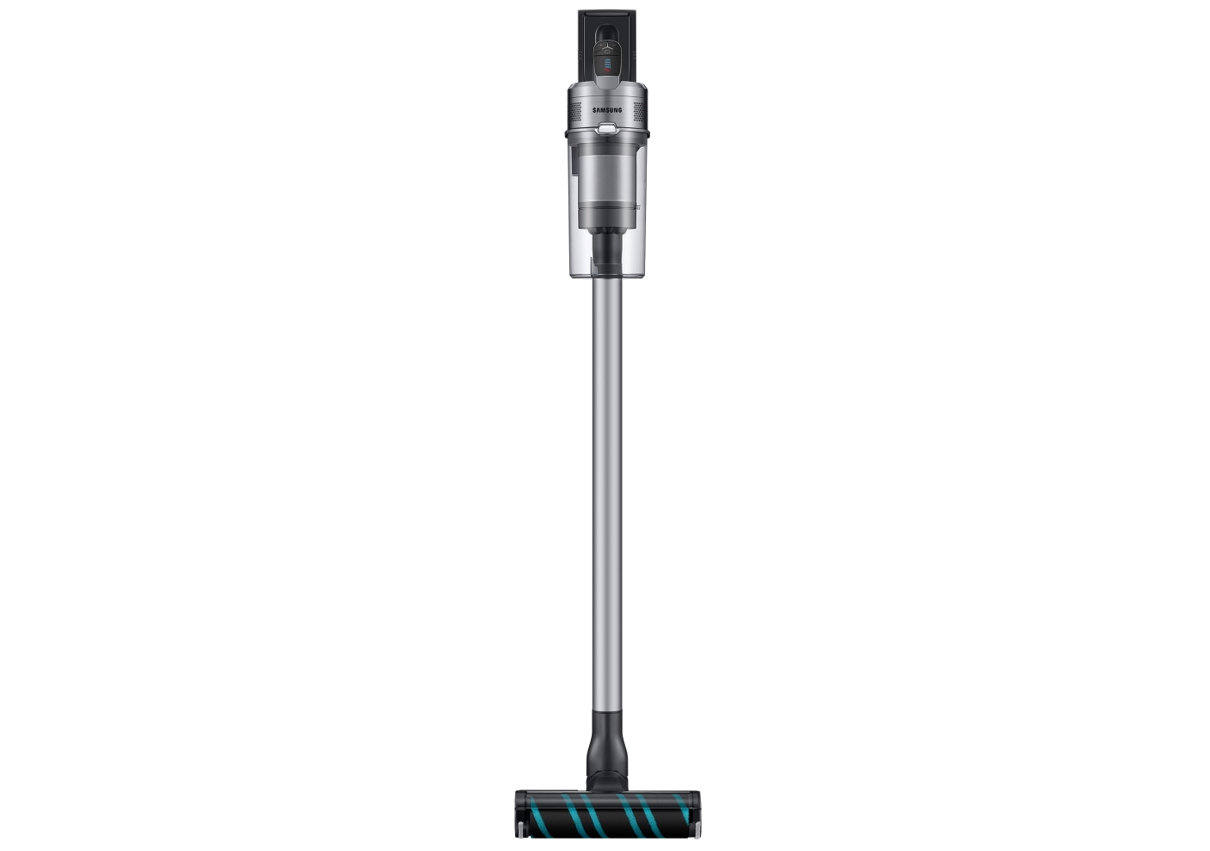 Dad can help to clean and vacuum the house with the Samsung Jet, improving the family's home hygiene through heavy cleaning without the heavy lifting. If dad isn't fond of mopping, switch to the Spinning Sweeper attachment for an easy cleaning experience to keep the floor gleaming.
For the Budding MasterChef Dad 
For Dads who love to cook and aspiring to be MasterChef Dad, check out the kitchen must-haves!
Grill Microwave Oven with Grill Fry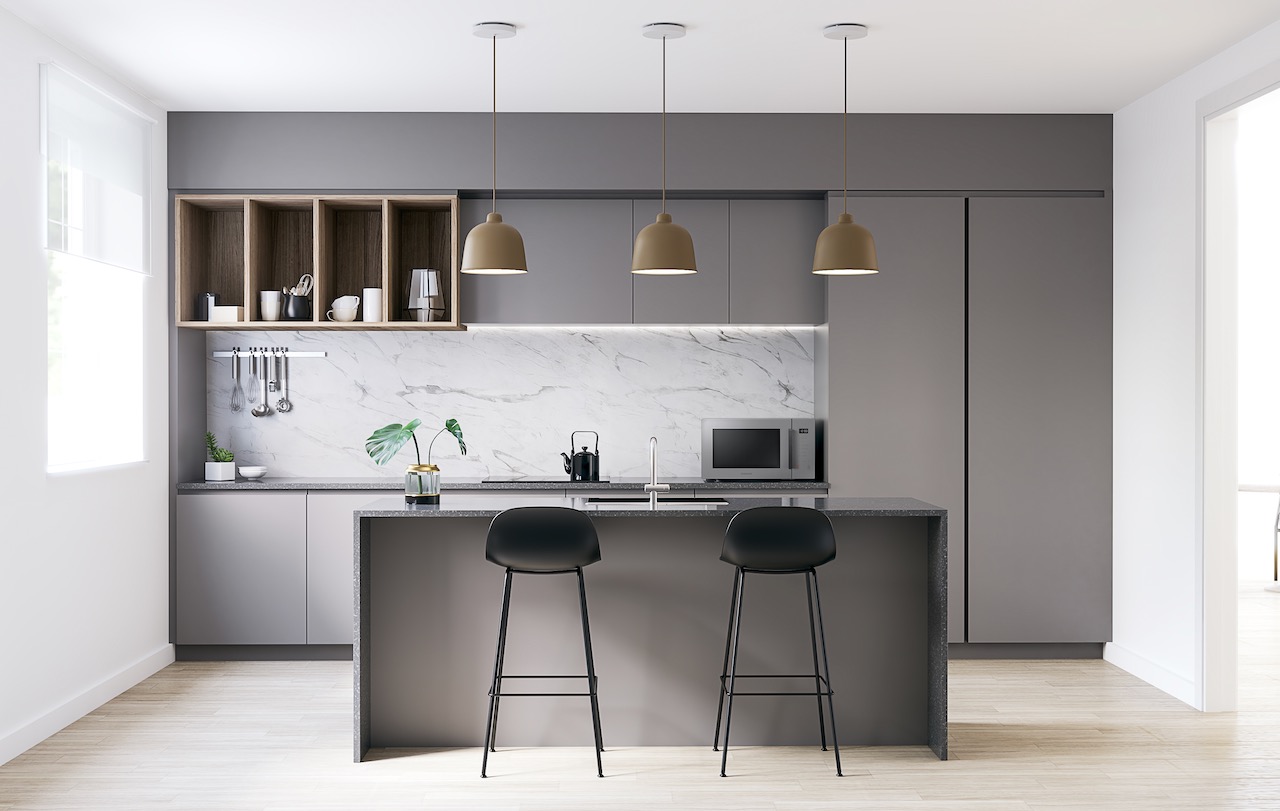 No matter what dad's cooking, the Grill Microwave Oven packs a slew of functions to help – from the Grill Fry function to serve up healthier fried dishes without compromising on flavour or texture, to quick defrosting and more. When the cooking is done, cleaning the Grill Microwave Oven is simple with the durable CERAMIC INSIDE™ that is scratch-resistant and won't discolour over time.
Family Hub™ Multi Door, 550L, Energy Rating 1 Tick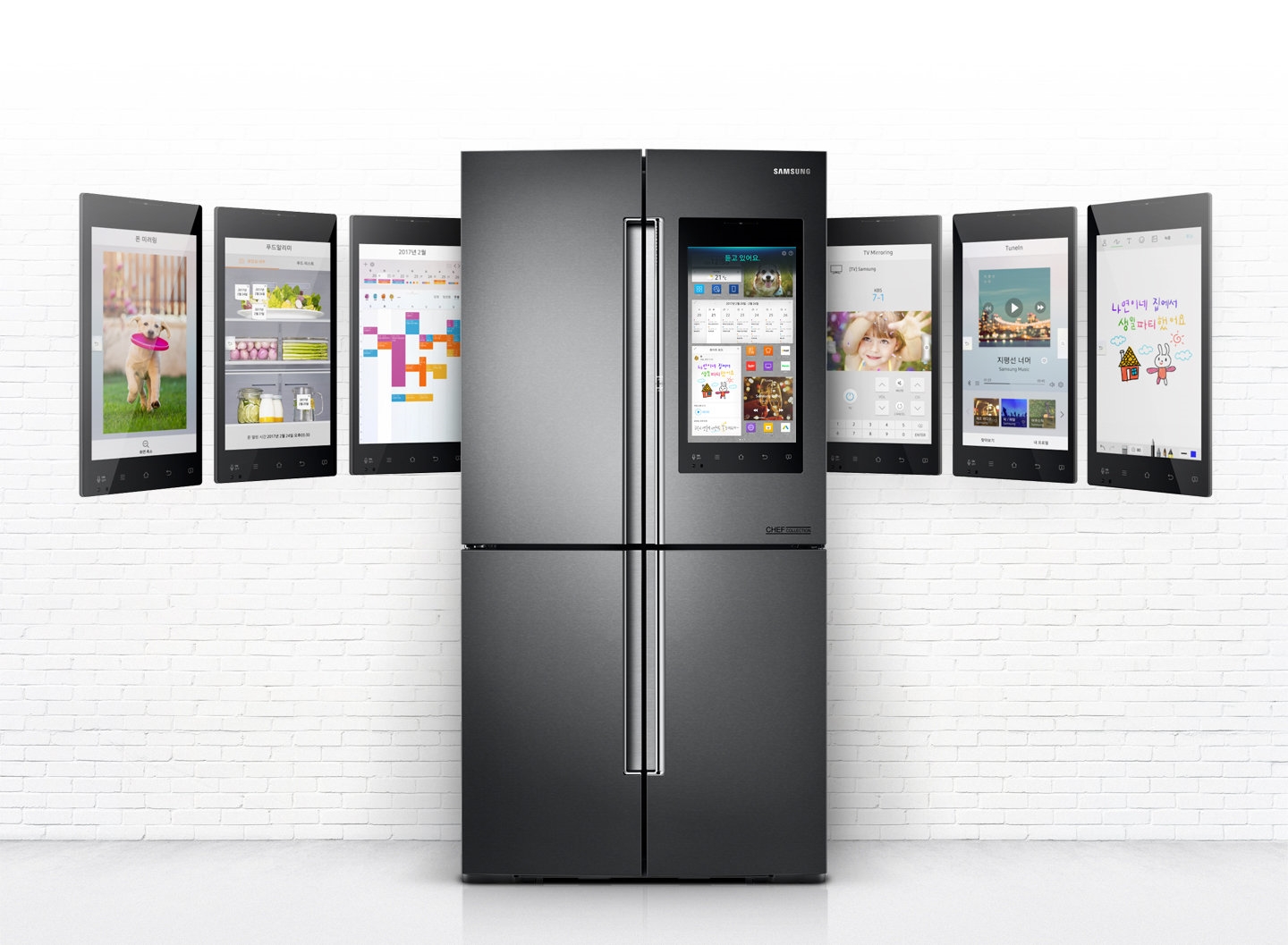 The Samsung Family Hub™ has an intuitive 21.5" touchscreen featuring smart apps that helps to easily manage groceries and more, with a simple tap of the screen. With the View Inside feature, dad can monitor what is inside the fridge and track expiration dates to reduce food wastage, while keeping the family well-fed, all from his smartphone. The Smart Recipes and Meal Planner features also curate ideas for meals to cook at home to keep the family's hearts full, and bellies even fuller.
For the Style Icon Dad
Samsung Galaxy Z Flip Thom Browne Edition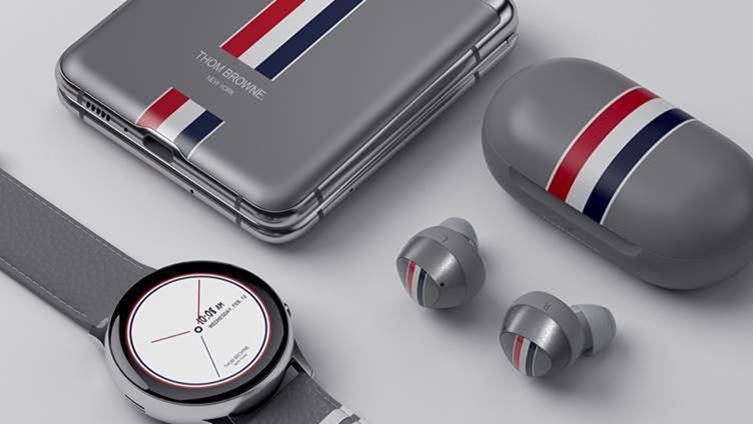 The Galaxy Z Flip Thome Browne Edition, where high fashion meets technology, ideal for the style icon Dad. The distinctive design universe of Thom Browne merges with the Galaxy Z Flip, Galaxy Watch Active2 and Galaxy Buds+, all presented in an eco-friendly box that adds an oomph to any desk. Only 200 sets are available!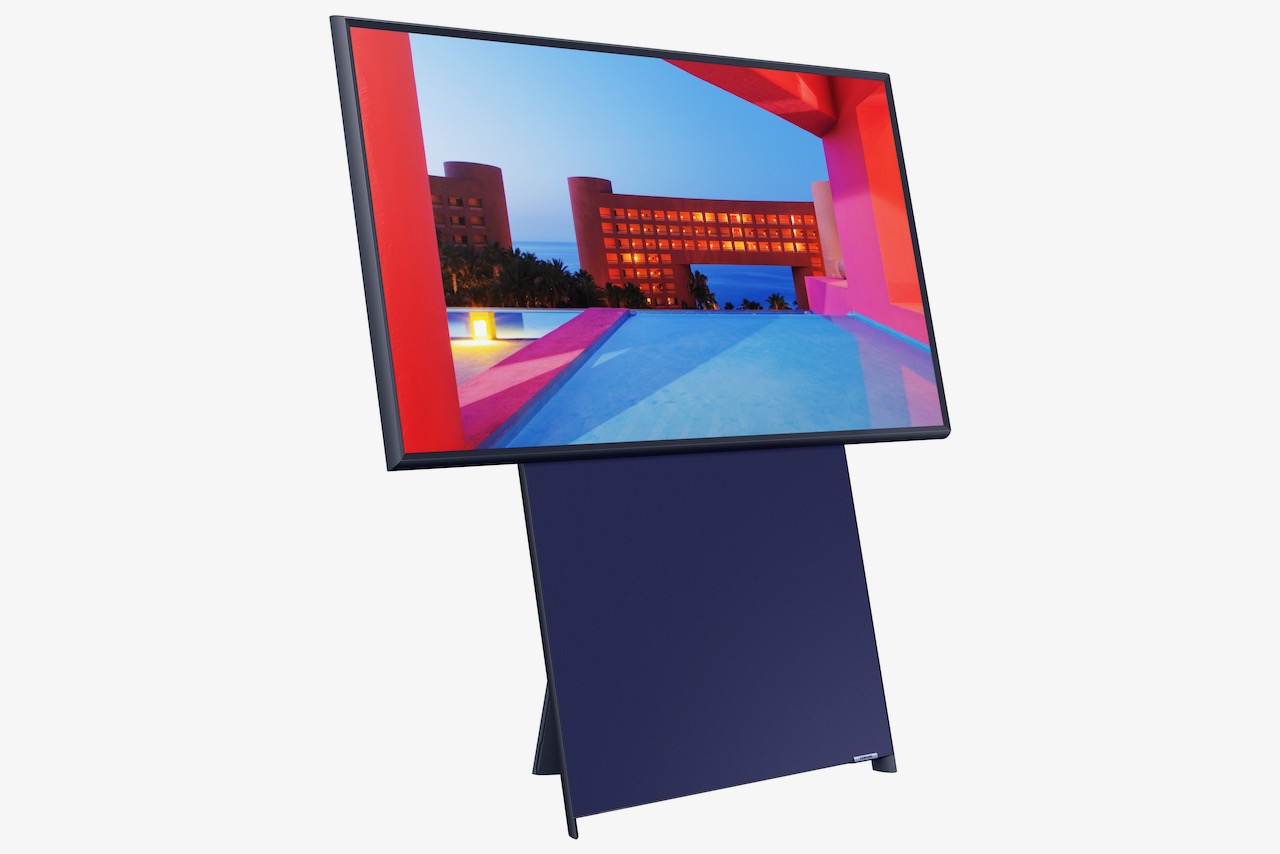 More than just a TV, The Sero redefines what a screen can do. The Sero rotates to fit dad's favourite content, giving him the right viewing angle by simply rotating his mobile to watch his TV do the same – whether it's landscape mode for TV programmes or portrait mode for mobile content. By enabling Portrait Mode, dad will be able to choose from over 50 designs across 5 categories to switch The Sero from a TV to an interior centrepiece to enhance any living space.
For the Gym Rat Dad
Samsung Galaxy Watch Active2 Under Armour Edition (44mm)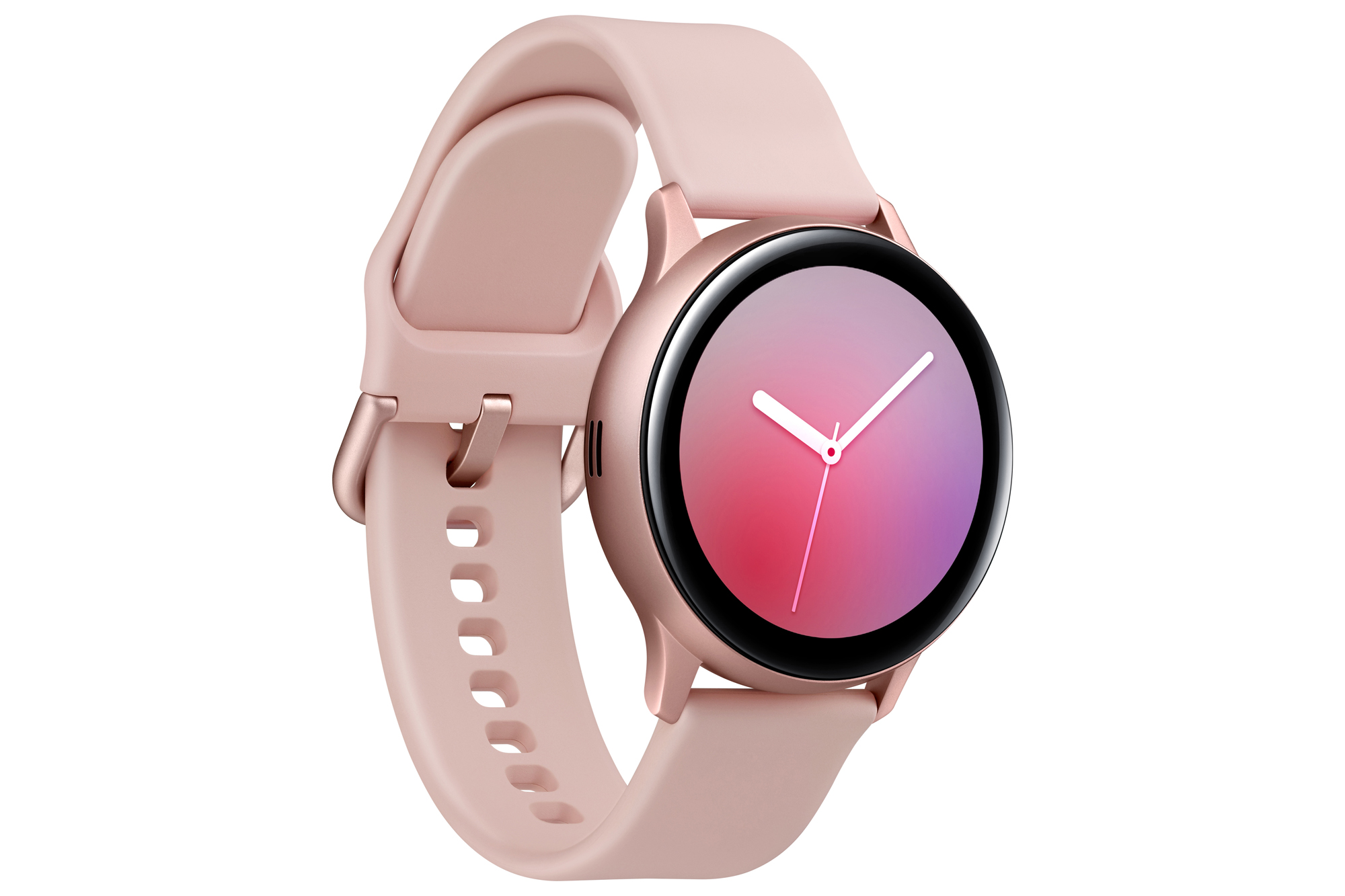 For the Gym Rat Dad, this would be a perfect fitness companion for Dad who loves running. With real-time Form Coaching that monitors unique cadence and provides audio, visual and haptic feedback, dad will be able to set and reach new running goals.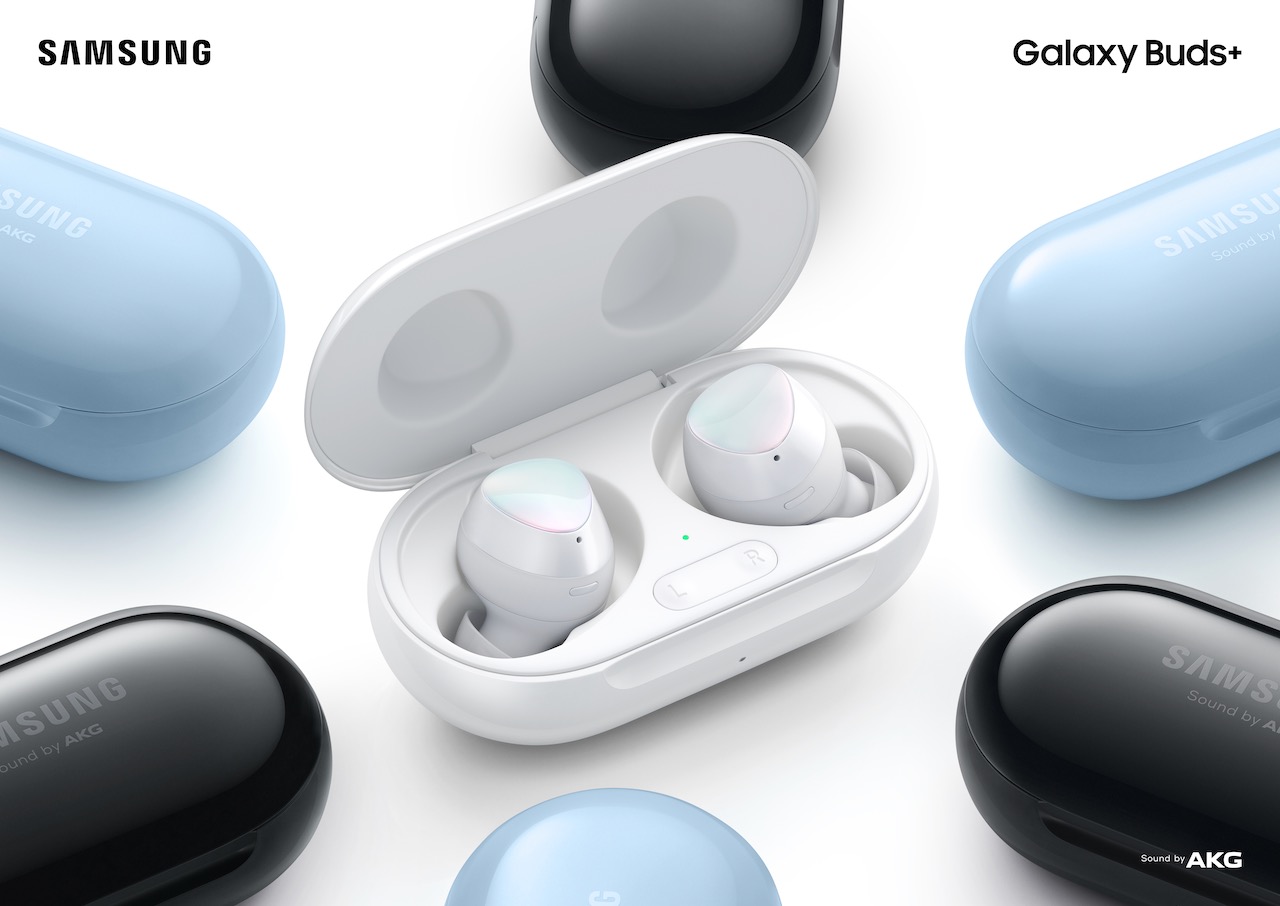 While doing his workout, Dad can listen to music with the Galaxy Buds+, enjoying his workout motivation playlist at studio quality in his ears. The Galaxy Buds+ boast a total battery life of 22 hours with the charging case. When he's out for a jog, the Ambient sound volume will ensure he's still aware of his surroundings to prevent any unwanted injuries. Paired with the Galaxy Watch Active2 Under Armour Edition, the audio coaching will bring dad a step closer to unlocking beast mode.
For the Gamer Dad
For Dads who are into gaming or wanting to enter into gaming!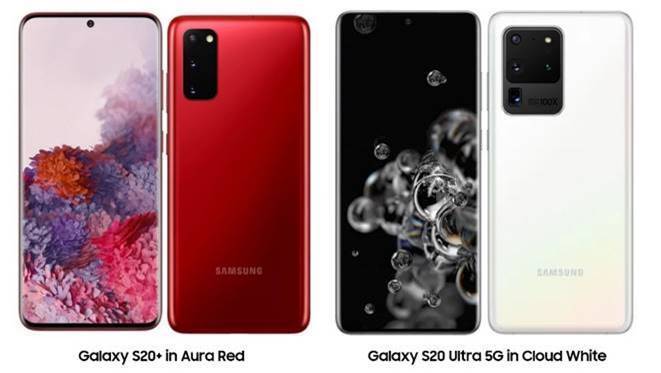 With a super-fast processor, incredible graphics performance, an intelligent battery and AI technologies, the Galaxy S20 Ultra 5G is a power-packed device for the gamer dad. What's more, the Galaxy S20 Ultra 5G's state-of-the-art AMOLED screen with 120Hz refresh rate ensures smooth mobile gameplay when he is unwinding, even with intense graphics.
49" Samsung Odyssey G9 Monitor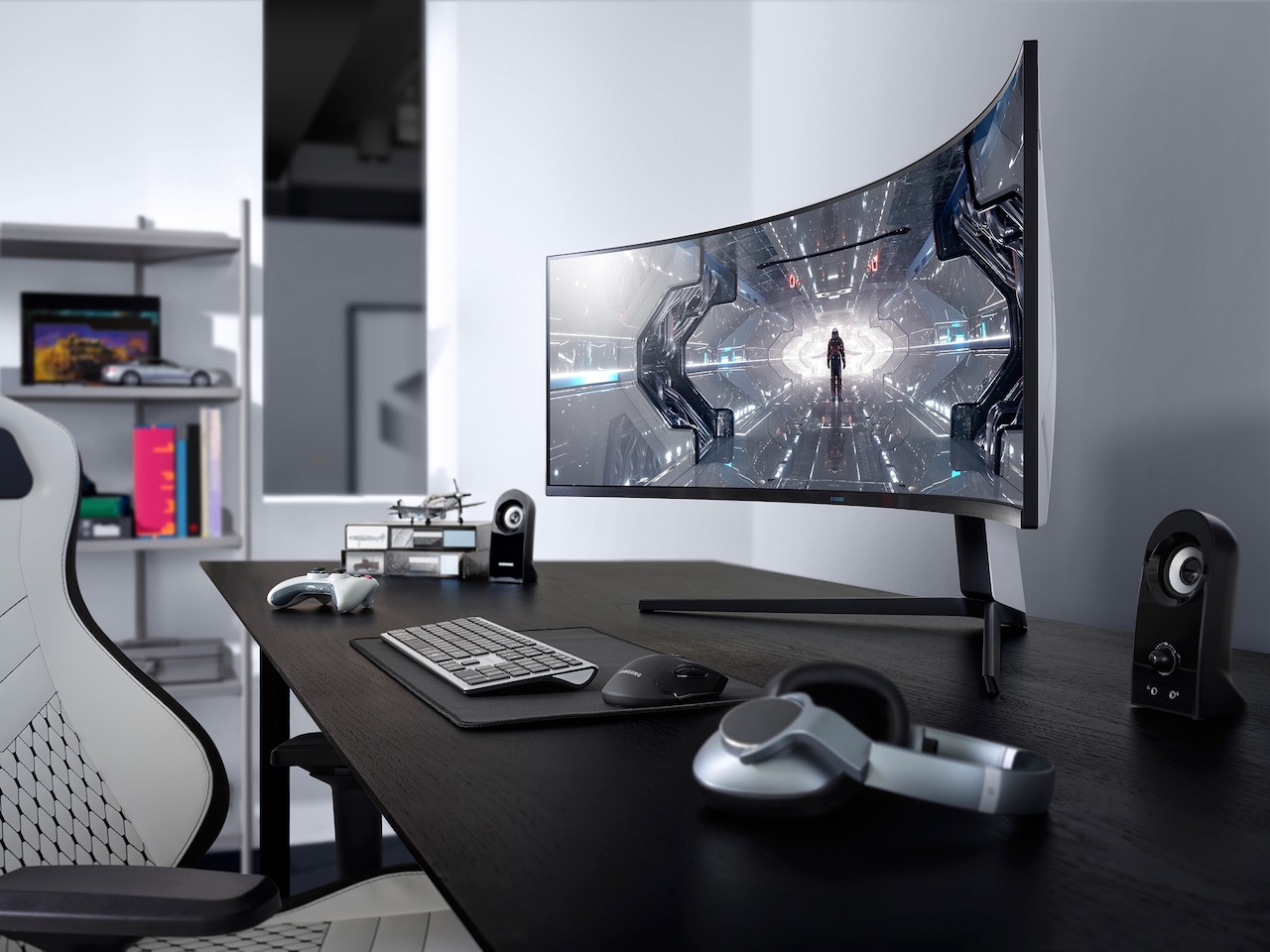 Introduce dad to a whole new world of gaming with the 49-inch Samsung Odyssey G9 monitor. Featuring an industry-leading 1000R deep curvature screen that matches the contours of the human eye, he'll be in for the most immersive experience with superior eye comfort.
For the Film Buff Dad
For Dad who loves watching movies or drams, check out the gadgets below!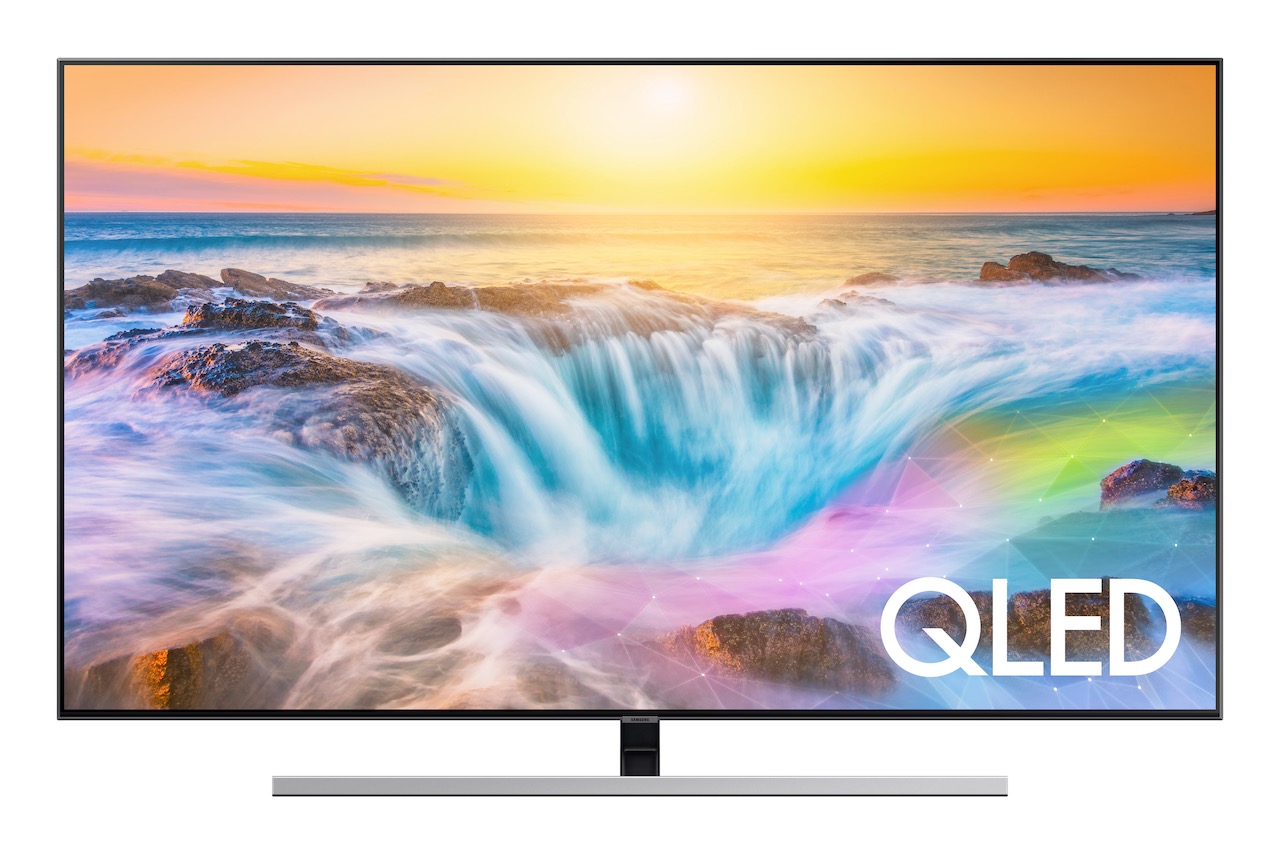 With this Samsung TV QLED Q80R, Dad (and the whole family) is able to enjoy an elevated viewing experience no matter where dad sits on the couch. Enjoy true-to-life scenes with the Quantum HDR 1500 that creates deeper contrasts and amplifies brightness. The slim boundless design also blends into the background and integrates beautifully into every décor.
5.1.2ch True Dolby Atmos Soundbar HW-Q80R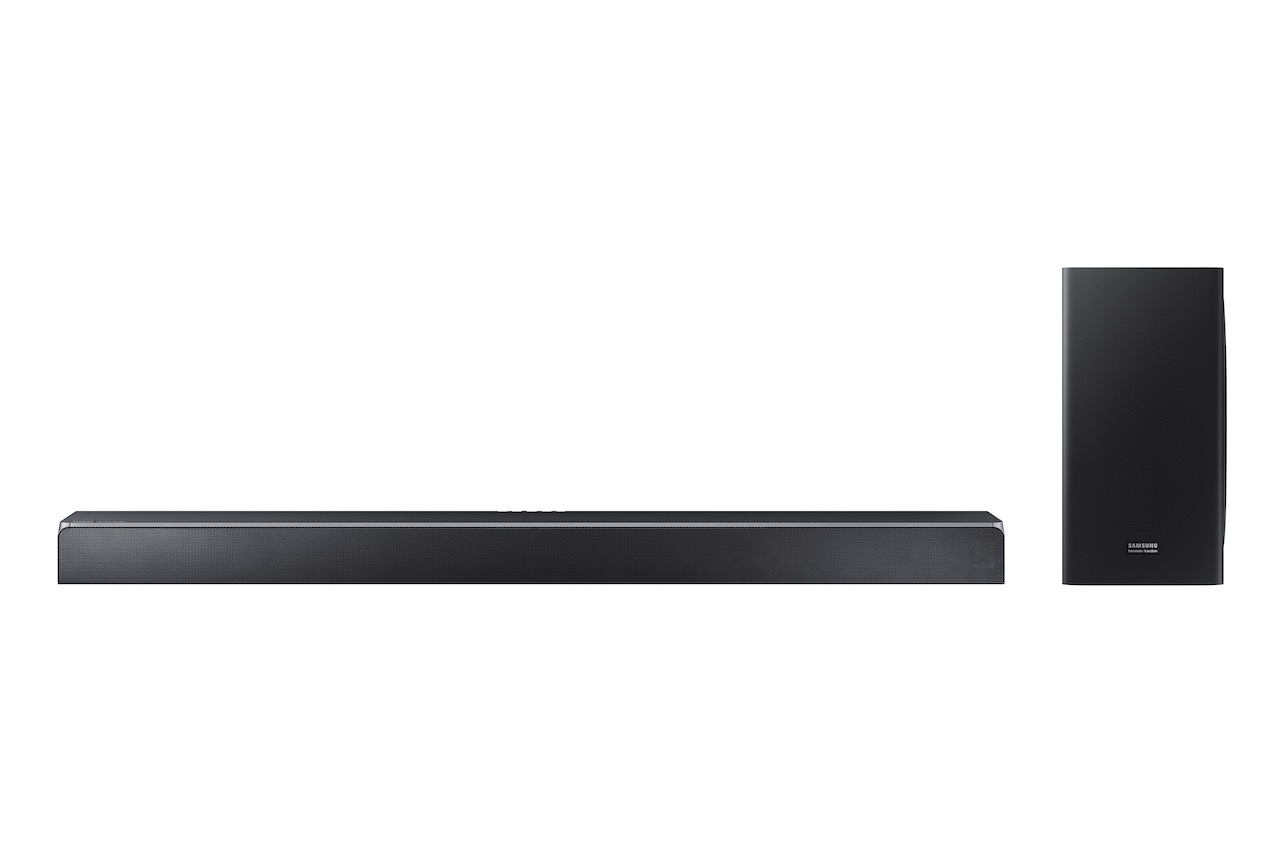 Pair the 5.1.2ch Soundbar with QLED Q80R 4K Smart TV, giving Dad a home cinema setup viewing experience, a true cinematic surround sound experience. With object-based sound playbacks like Dolby Atmos® and DTS:X, experience captivating entertainment right at home. With Adaptive Sound that automatically delivers optimised sound based on each scene, dad won't miss a thing on screen, even when the characters are engaged in quiet conversations.
Samsung Galaxy Tab S5e LTE (10.5") 128GB
D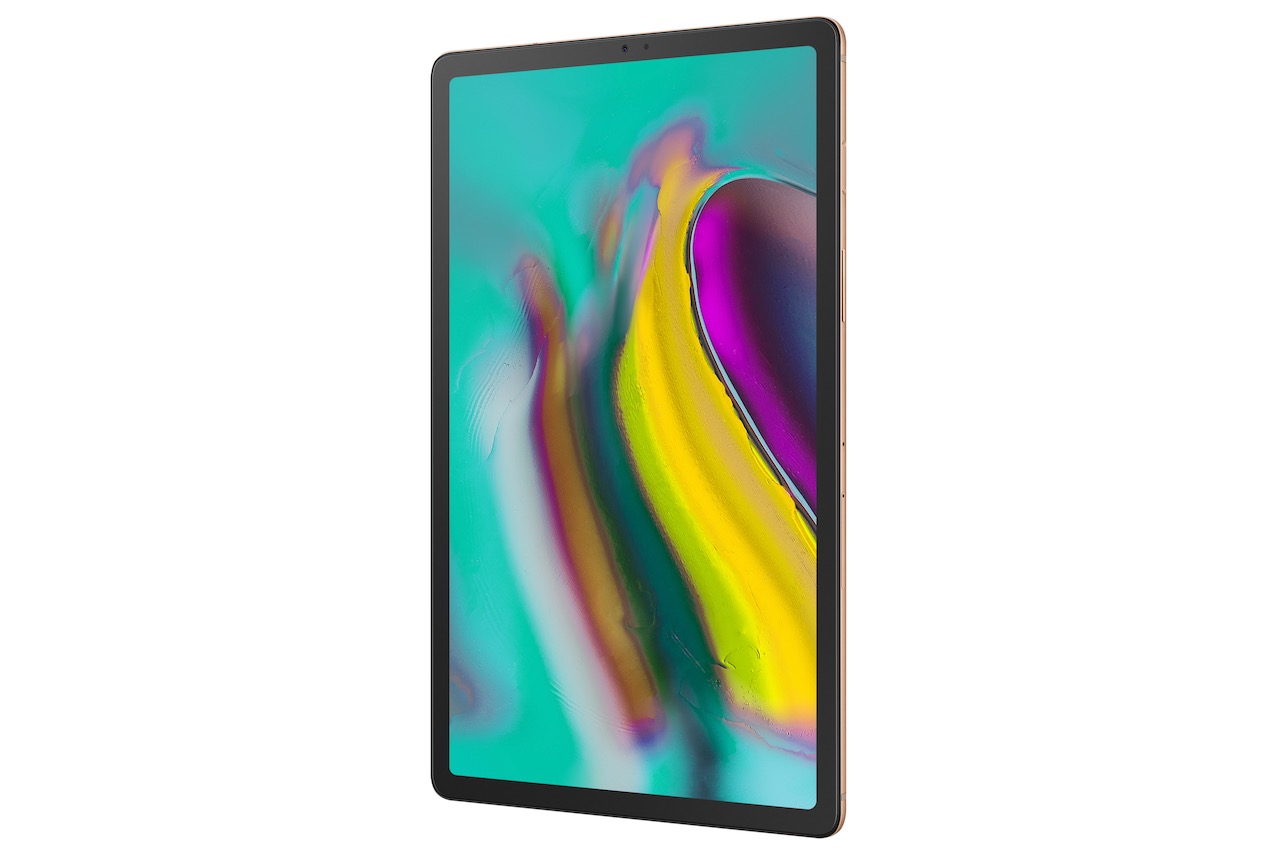 Dad can also enjoy his own personal time watching movies or dramas on his tablet with the portable Galaxy Tab S5e in his own man-cave. Featuring a vivid 10.5-inch Super AMOLED display, alongside a Quad Speaker system by AKG and Dolby Atmos® three-dimensional surround sound, enjoy a fully immersive movie experience in the palms of dad's strong hand. What's more, dad can control all the connected smart home devices from his Galaxy Tab S5e to create the perfect atmosphere without leaving his seat!
Do share Samsung Father's Day Gift Guide 2020 with your loved ones, family, relatives and friends. Pass It On and Pay It Forward! Sharing is Caring!
* Information and pictures courtesy of Samsung Singapore and IN.FOM *