It's Father's Day 2021 on 20th June 2021, have you bought your Father's Day gift yet? Don't worry, you can still shop for Father's Day gift! Here are some gift ideas from Samsung Father's Day Gift Guide 2021!
For the Discerning Gourmet 
Samsung 4-Door Flex Family Hub 549L Energy Rating, 1 Tick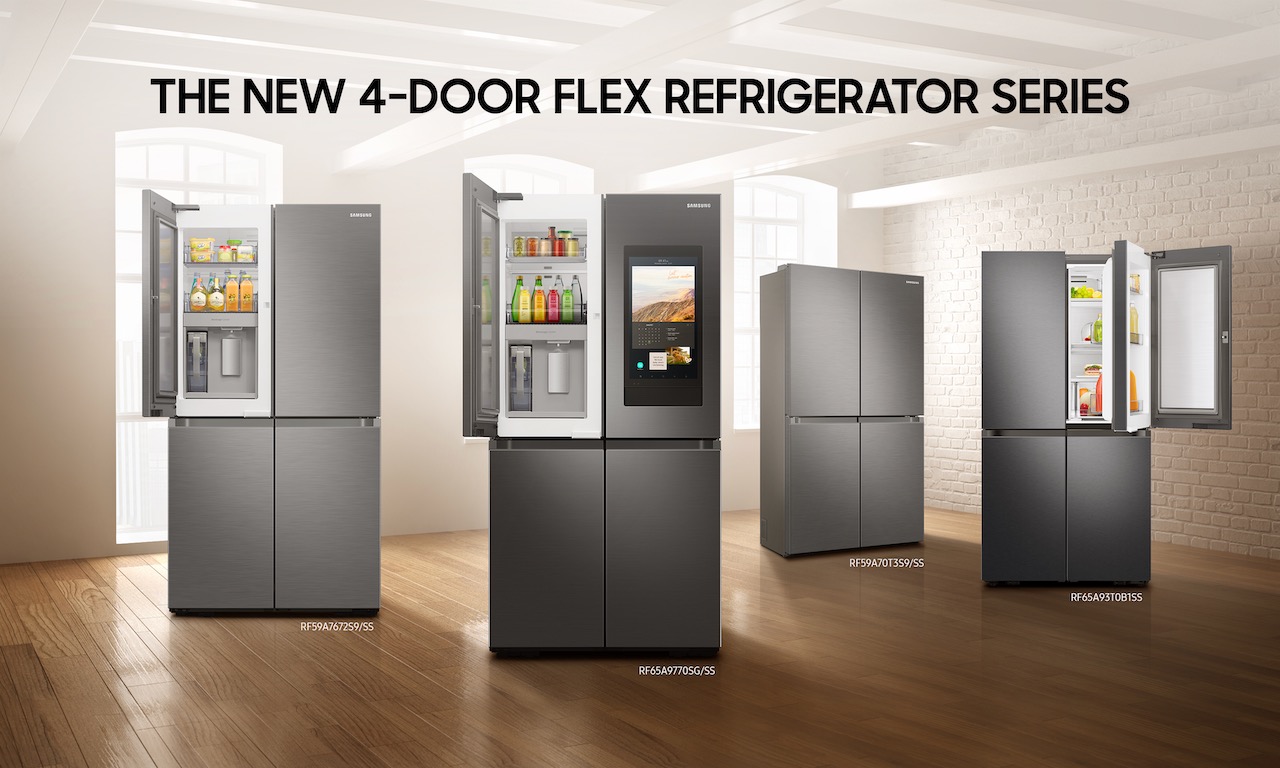 For Dads who love to cook a sumptuous meal for the family, Samsung's smart fridge – Family HubTM – provides users access to an endless supply of scrumptious recipes and healthy meals through the built-in Smart Recipes app. Integrated with Meal Planner and Shopping List, the Smart Recipe app features easy-to-follow recipes on the fridge's 21.5-inch touchscreen, so everyone can get in on the culinary action fuss-free.
Grocery trips are now a breeze for dad with View Inside. Dad can monitor what's inside the fridge with his smartphone and also track the expiry dates of tagged groceries to reduce food waste. What's more, the new Beverage CenterTM offers quick access to refreshingly filtered water with the In-door Water Dispenser or a boost of fruit-infused water with the Autofill Water Pitcher to keep hydrated, however dad pleases.
Promotion
Get Samsung Smart Robot Vacuum Cleaner, POWERbot-E, worth $599 via redemption. T&Cs apply.
43″ The Sero QLED LS05 4K Smart TV, 3 Ticks
Before Dad and the family starts cooking, gather to watch your favourite MasterChef cooking shows as they whip up culinary masterpieces on the Samsung's The Sero.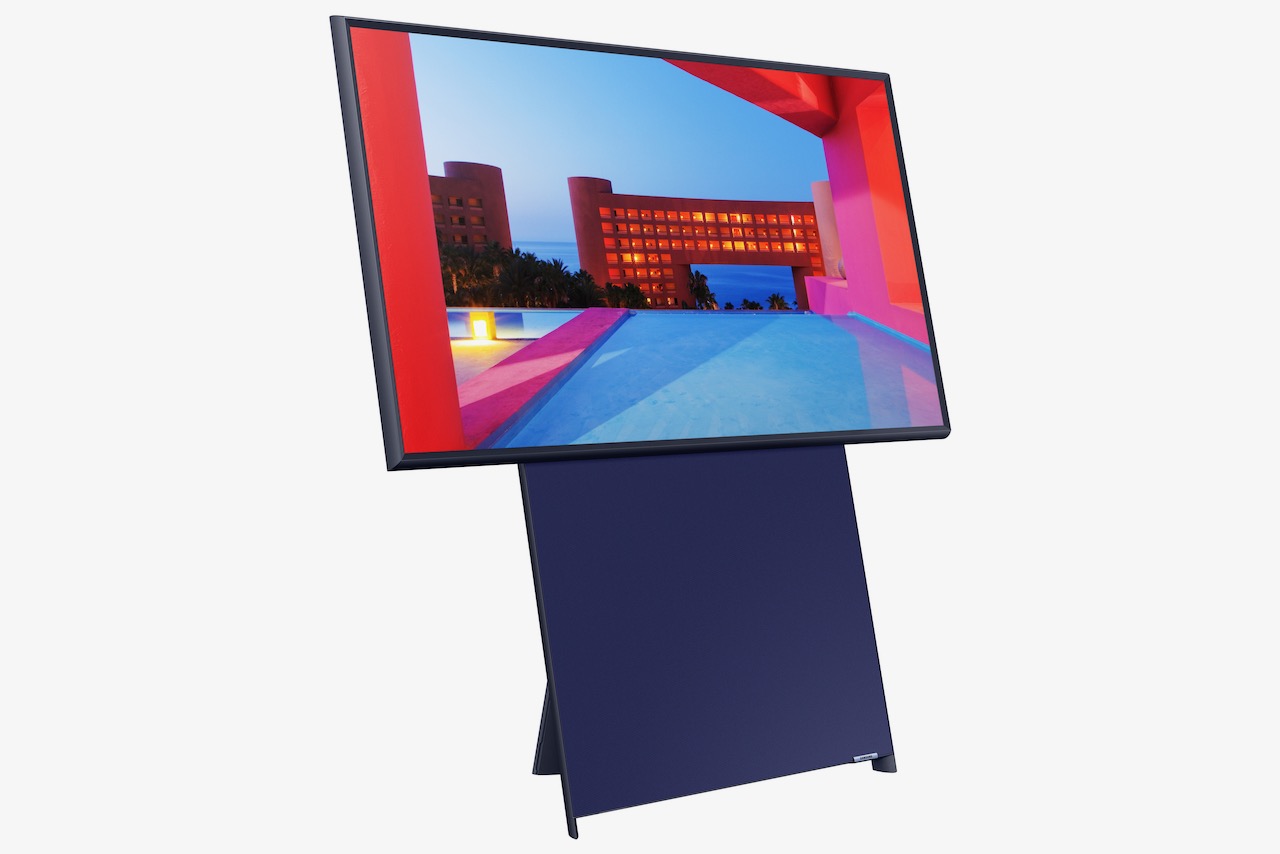 With a screen that seamlessly rotates 90 degrees between portrait and landscape modes with the touch of a button, and a floor stand with attachable wheels, the mobility of The Sero makes it an ideal kitchen companion when preparing meals. The immersive 43-inch display will make sure that you don't miss any steps while cooking up a storm!
Promotion
Redeem The Sero Wheel (worth $199) + 12 months Singtel CAST (worth $500) with online purchase. T&Cs apply.
Grill Microwave Oven with Grill Fry, 30L
If you Dad doesn't have the time (or patience) to cook fancy meals, you can surprise him with the Grill Microwave Oven, a minimalistic yet functional 'sous chef' in the kitchen. Packed with a slew of helpful features – from the Grill Fry function that serves up healthier fried food without compromising on flavour or texture, to the Home Dessert function to make a wide selection of desserts with a touch of the button, dad can easily satisfy his cravings.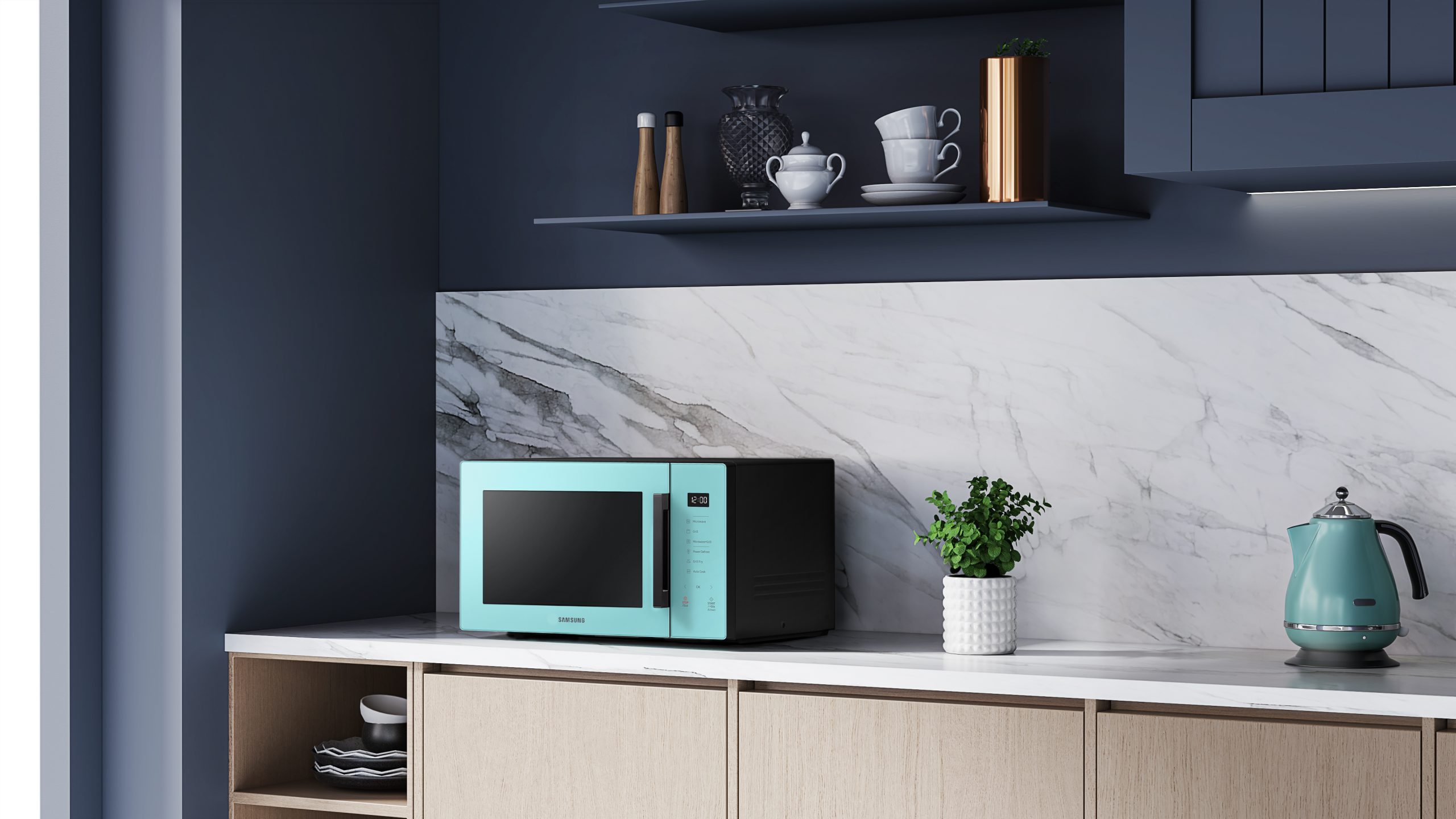 The Full Glass Control Panel is not only stylish, but also makes cleaning a breeze with its smooth glass surface. When the cooking is done, cleaning the Grill Microwave Oven is simple with the durable CERAMIC INSIDE™ that stays scratch-free and won't discolour over time.
Promotion
Free Happycall Forest Wood Cooking Tool Set (worth $59) via redemption. T&Cs apply.
For the Gamer Dads
Galaxy S21 Ultra 5G
Bring your dad into an immersive mobile gaming experience like no other with the Galaxy S21 Ultra 5G. Featuring a 6.8-inch Infinity-O display with Dynamic AMOLED 2X for vivid colours and stunning detail, along with 120Hz refresh rate offering smooth movement and responsiveness, your dad will be well-primed to win every game.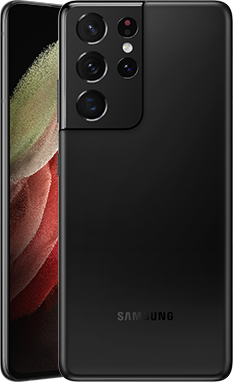 The Galaxy S21 Ultra 5G also features Eye Comfort Shield, which cuts down on harmful blue light emission, to keep your dad's eye health in check.
Promotion
Get a free memory upgrade – purchase the Galaxy S21 Ultra 5G (512GB) at the price of the 256GB model ($1,798). Plus, enjoy additional $100 trade-in value when you trade up. While stocks last. T&Cs apply.
Odyssey G7 Gaming Monitor with 1000R Curved Screen
For Dads who love gaming, check out the Odyssey G7 Gaming Monitor with 1000R Curved Screen, boasting Samsung's QLED technology that brings a full range of lifelike hues to your display. Packing in 1.7 times the pixel density of Full HD, the WQHD resolution of the G7 boasts incredibly detailed, pin-sharp images.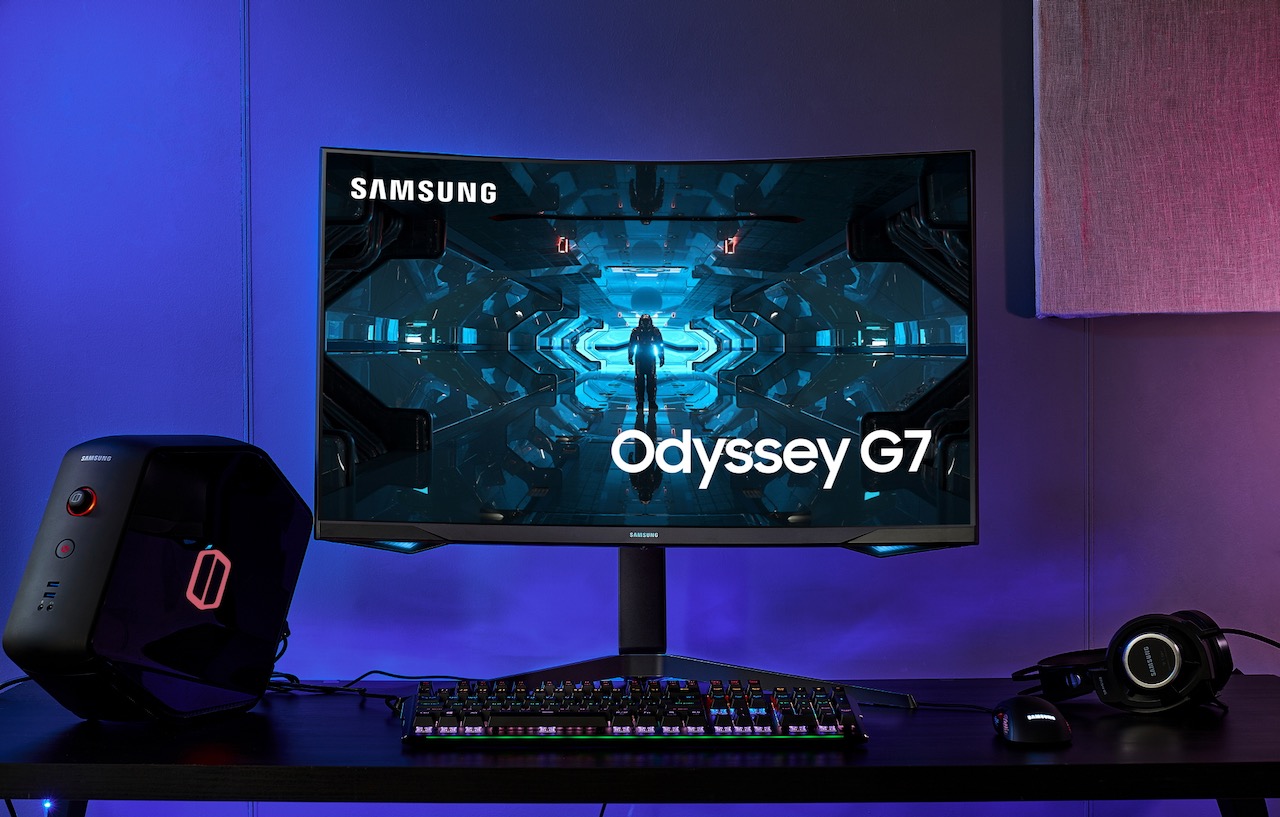 What's more, the 240Hz RapidCurve eliminates lag for fast-moving gameplay with ultra-smooth action. In fact, your dad could probably pwn you at your own game.
For the Entertainment Buffs
65″ QN90A Neo QLED 4K Smart TV (2021), 3 Ticks
The QN90A Neo QLED 4K TV is the perfect companion for reliving classics, especially with the Neo Quantum Processor 4K that upscales older films to the highest quality.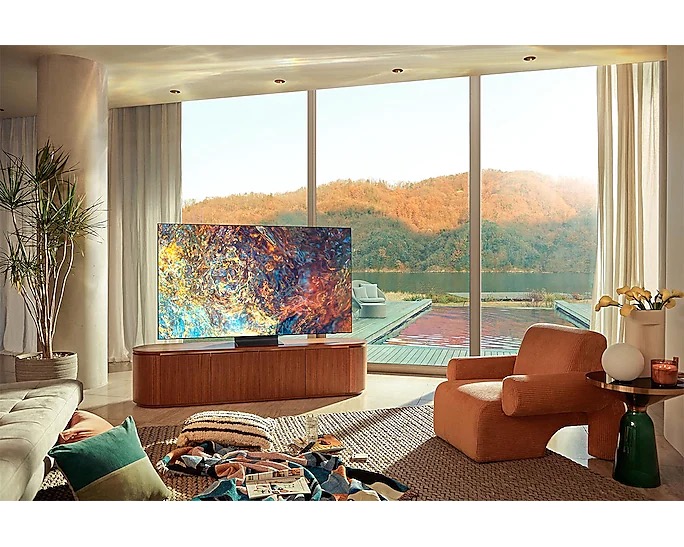 Scene-by-scene, the processor optimises to your viewing condition and improves your content, ensuring you always get 4K resolution. Your dad is sure to be impressed re-watching his favourite film from his younger days in full 4K!
Promotion
Get $400 Over-Trade, Delivery & Installation, 12 months of Singtel CAST (Worth $500), Samsung Q600A Soundbar (Worth $799), and a Logitech C922 Webcam with every purchase. T&Cs apply.
HW-Q950A 11.1.4ch Soundbar (2021)
Get the ultimate surround sound experience with the HW-Q950A 11.1.4ch Soundbar, equipped with two side horn speakers and Samsung Acoustic Beam technology that lets dad experience a wide range of room-filling sound, including subtle nuances in soundtracks or movie.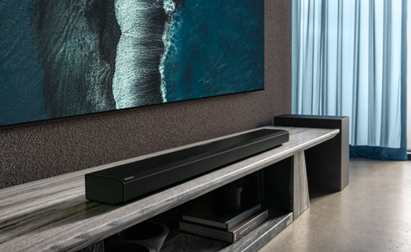 32″ Smart Monitor With Mobile Connectivity and UHD Resolution 
For Dads who are WFH from home, always at their desks, check out Samsung Smart Monitor, the 32″ Smart Monitor With Mobile Connectivity and UHD Resolution. The world's first Do-It-All screen, the Smart Monitor can be transformed into a complete entertainment hub with just a single tap.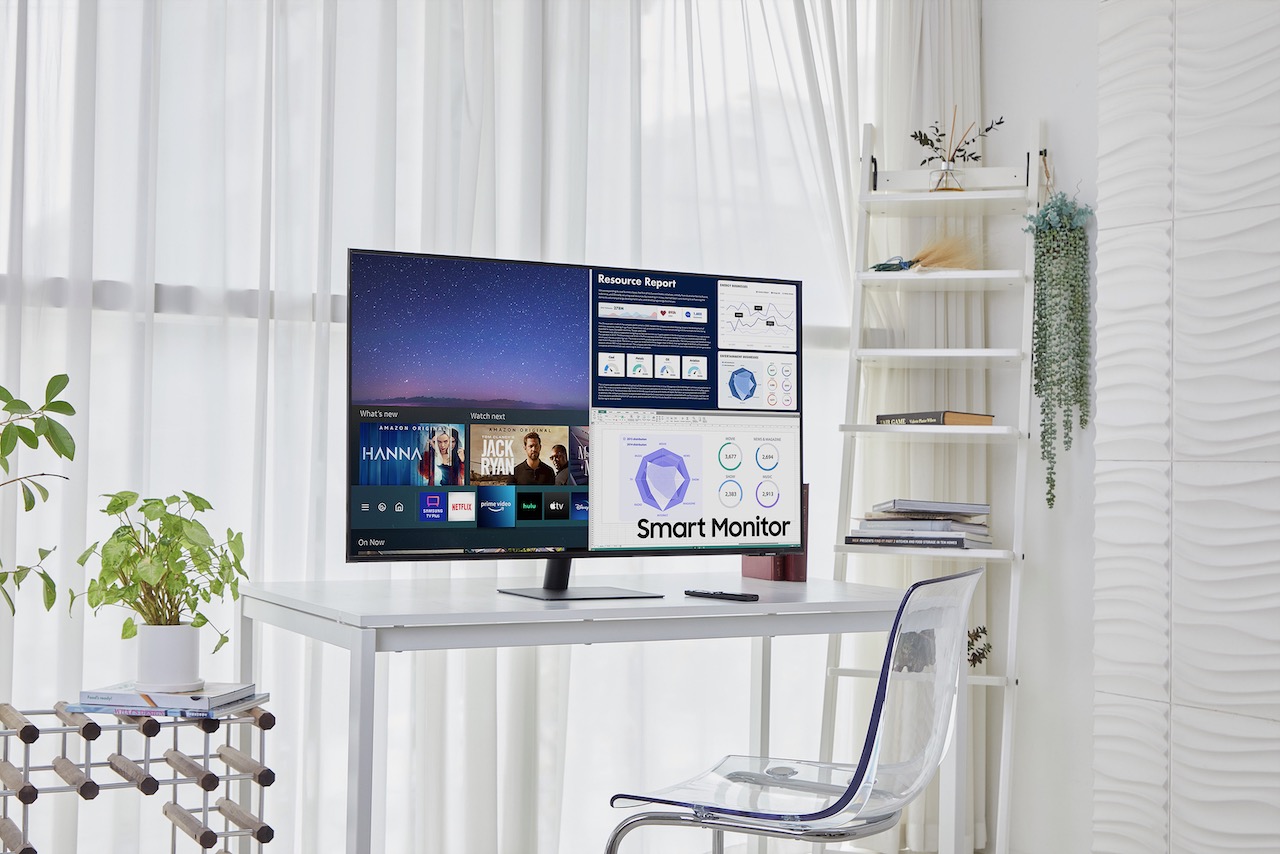 When dad wants to take a break from work, he can easily access Netflix, YouTube, and other entertainment apps on the monitor, without connecting the screen to his PC or laptop.
For the Outdoorsy Dad
Galaxy A52 5G
Capture precious outdoor moments with your dad on the Galaxy A52 5G, equipped with a best-in-class quad camera system featuring a 64MP main camera, 5MP macro camera, 12MP wide camera, and 5MP depth camera – giving you the versatility of a flagship-level camera, in an affordable package.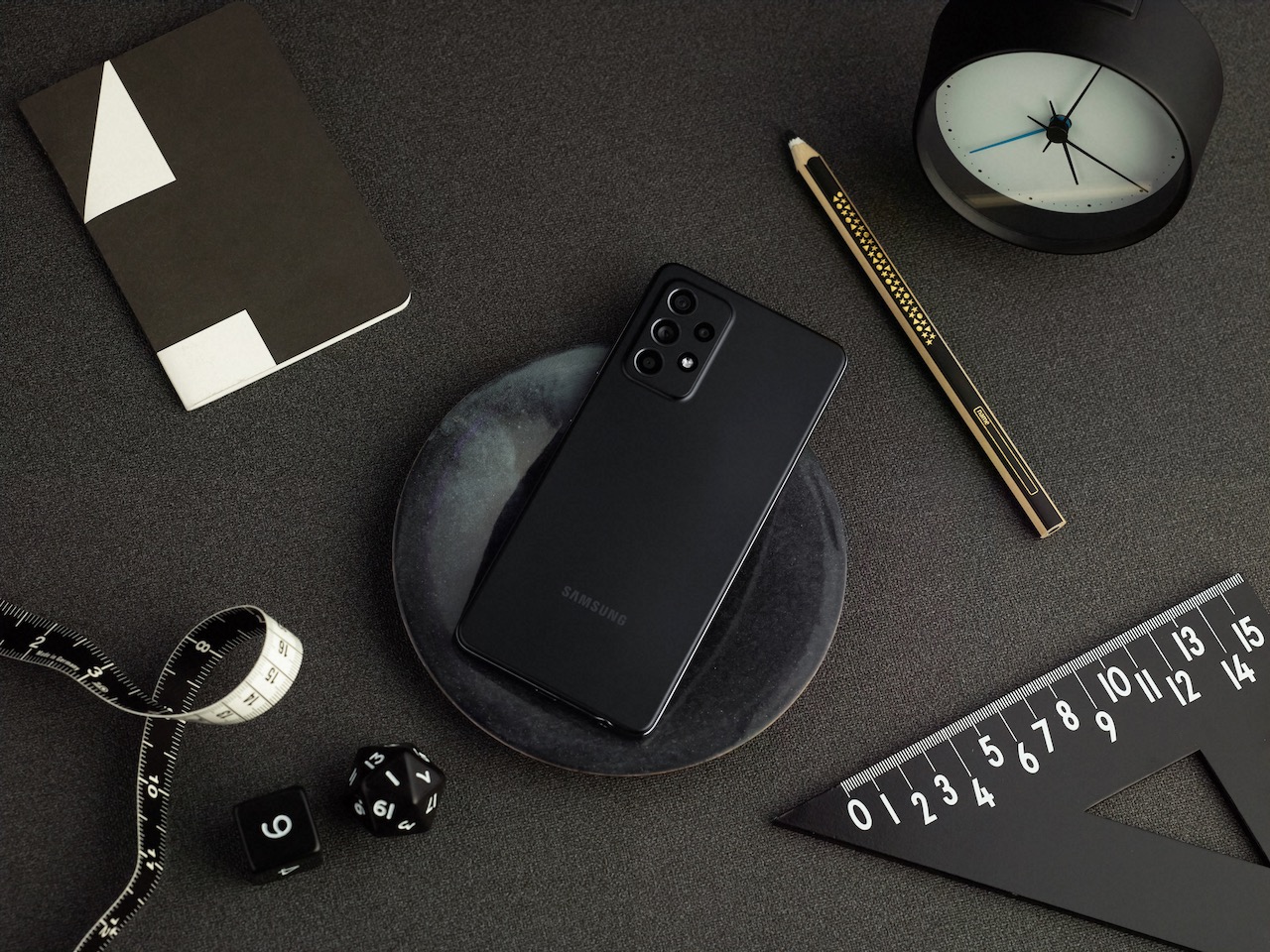 From Optical Image Stabilisation (OIS) that helps you stabilise your shots to keep motion smooth and stills crisp, to a Scene Optimiser function which lets you shoot with optimal settings for 30 categories of images and backgrounds, the A52 5G lays the canvas for you to explore smart photography features while having fun with the family.
Galaxy Watch Active2 LTE (44mm)
The Galaxy Watch Active2 is the perfect option for dads who like to keep active. With its ability to monitor stress level and heart rate, your dad can now work out with peace of mind, while tracking his progress. Its slick design makes it a great fashion accessory, elevating dad's style almost immediately.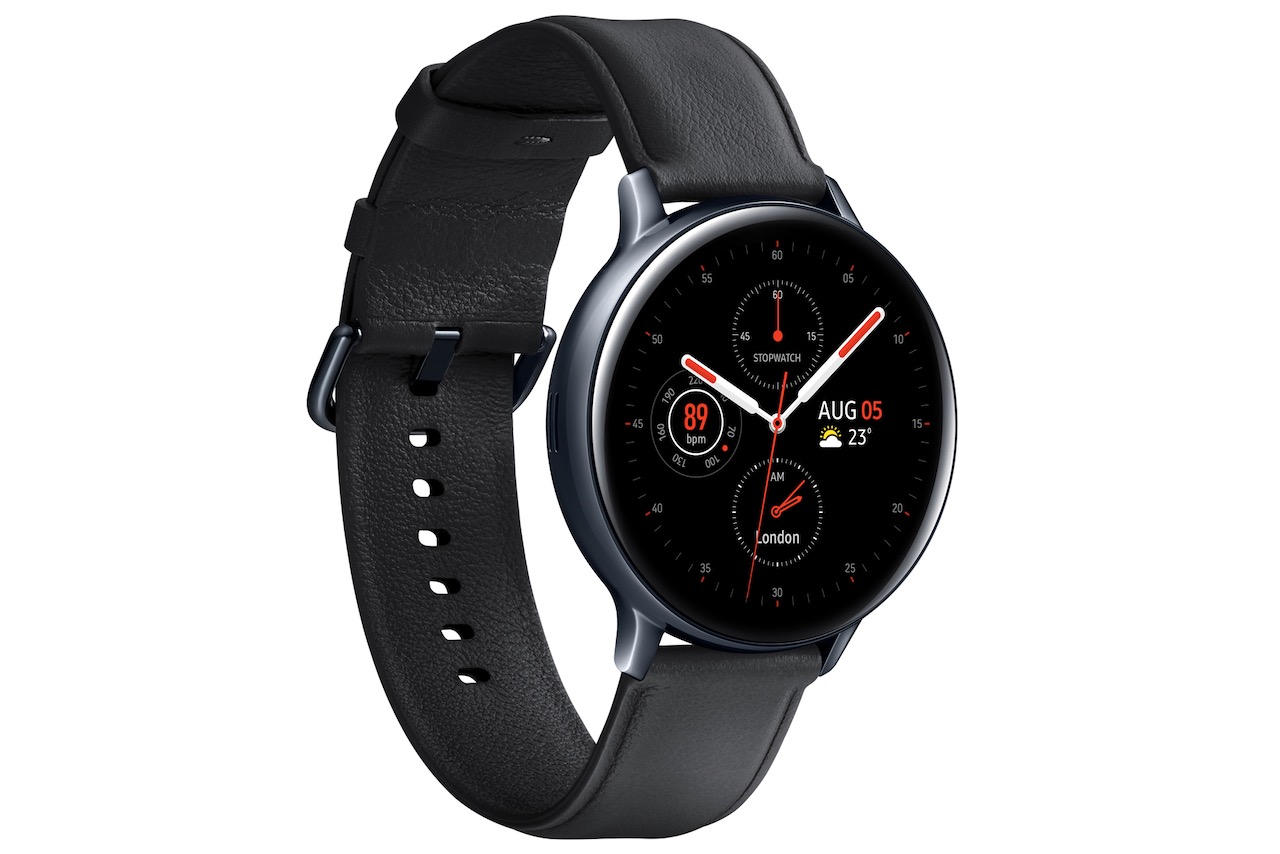 Promotion
Get a Free Duo Wireless Charger (Worth $98). While stocks last. T&Cs apply.
Jet Bot+ with Clean Station 
Keep your home thoroughly and hygienically clean with the Jet Bot+ that does all the cleaning and even empties all dust into its own Clean StationTM when full. The unique Clean StationTM captures 99.999% of all fine dust particles in its Multi-layered Filtration System.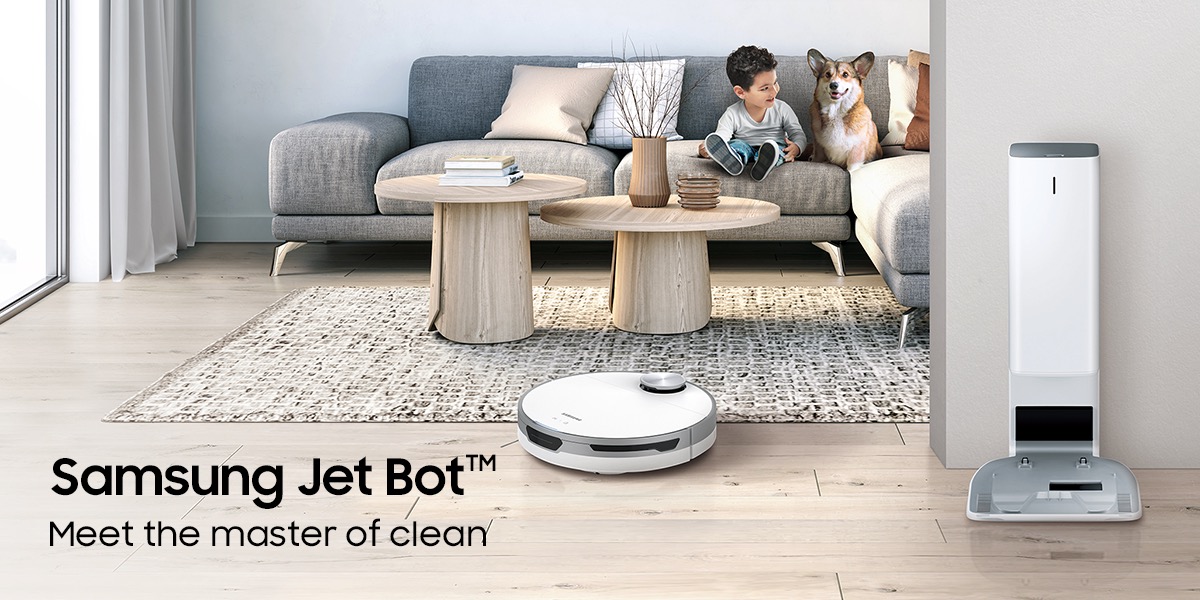 Impress dad with the Jet Bot+'s LiDAR Sensor – its accurate mapping along with precise navigation allows it to avoid all obstacles and leave no spot untouched in its quest for a hygienic clean. Wi-Fi® Smart Control via the SmartThings app is also super handy for dad when he is out and wants to schedule a clean remotely, or to carve out no-go zones around his precious furniture.
Promotion
Get a $30 voucher and 5 pcs of Dust Disposal Bags (worth $20) via redemption. T&Cs apply.
For the King of Efficiency 
Galaxy Z Fold2 5G
The Galaxy Z Fold2 5G provides screen estate and device performance for dads to do more. When unfolded, the 7.6-inch Main Screen provides an immersive tablet-sized experience, perfect for whether it's time to follow up on the latest news of the day, or catching his favourite match.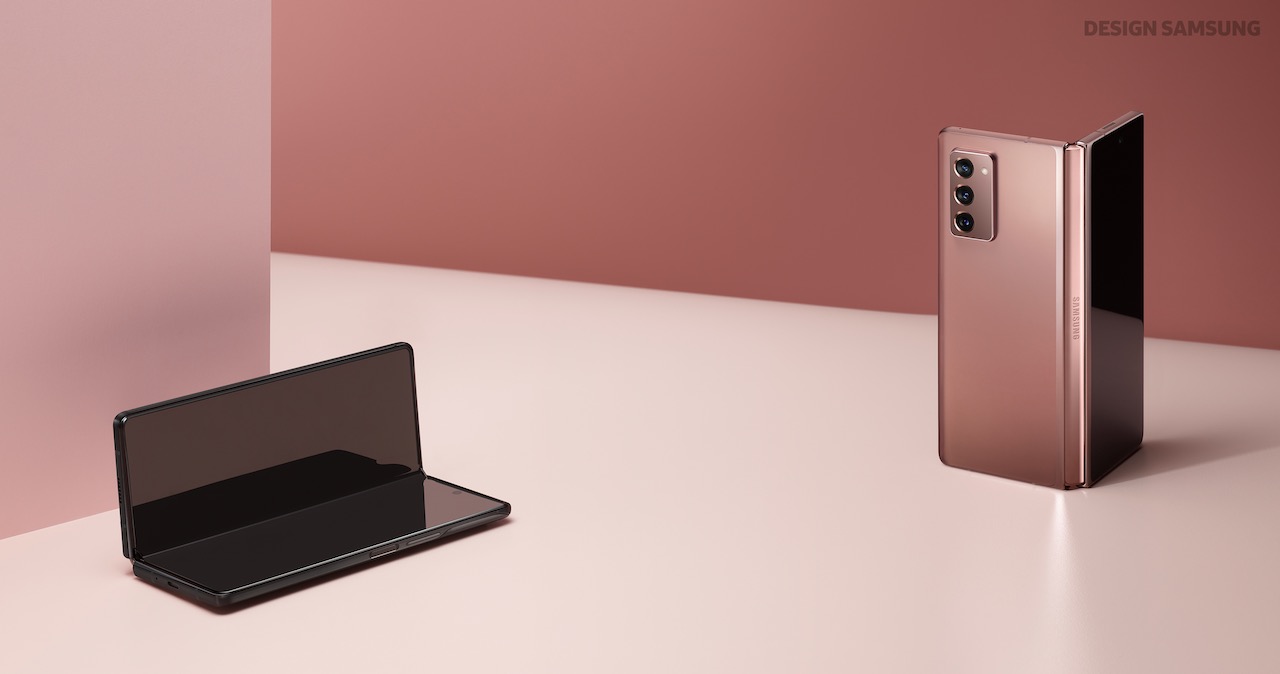 With the multi-window layout, it is now easier for dad to manage all his tasks at hand. Keep up to three different app windows open on the same screen and maximise screen time by customising the layout to focus on what's important.
Galaxy Tab S7+ 5G
With its second screen feature, the Galaxy Tab S7+ 5G is a great work companion, providing dad with an additional display for maximised productivity.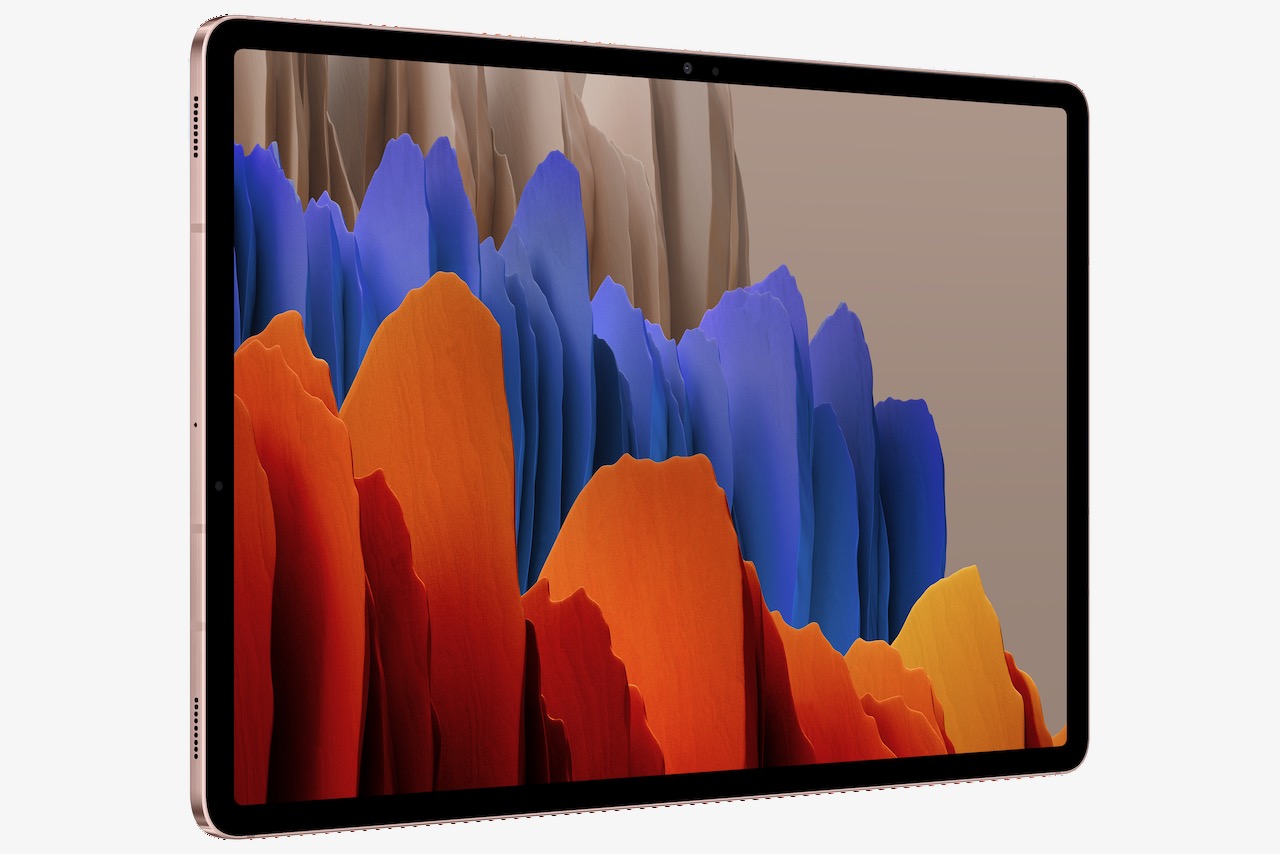 Together with the ultra-low latency S Pen, dad can enjoy a true writing experience on the tablet. Furthermore, the Samsung Flow app allows seamless connectivity between the tablet and a Samsung Galaxy smartphone, so that all of dad's documents are located right where he needs them to be.
If dad's looking for a little break on the go, the Galaxy Tab S7+ 5G provides a fully immersive cinematic experience, with its crystal clear 12.4-inch Super AMOLED screen and Dolby Atmos® surround sound speakers.
QuickDrive 12kg, Washer Dryer, 4 Ticks 
Help dad reduce washing time to just 39 minutes while consuming less energy with the QuickDrive Washer Dryer Combo.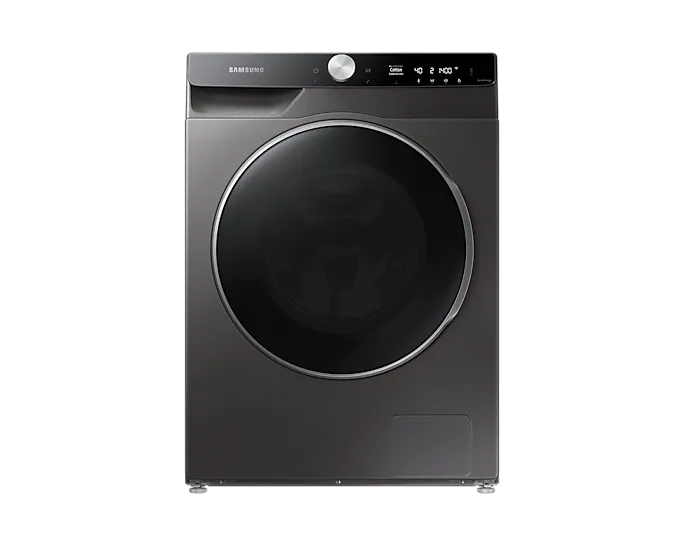 And for fathers who still can't quite figure out the wash setting or amount of detergent required, the appliance is powered with smart AI technology to make laundry as easy as pressing a button. AI Wash Cycle uses 4 sensors to determine the optimal amount of water, detergent and rinses that the laundry needs, while the digital AI Control panel helps display the most used wash cycles upfront so dad never has to guess. Along with an Auto Detergent Dispenser to assist with laundry, fresh and clean clothes will be ready in no time.
By reducing chore time, the family can spend more quality time together – whether it is catching up on dad's new favourite action series, or even picking up a new hobby together.
Wishing all Fathers a Happy Father's Day 2021!
* Information and pictures courtesy of Samsung and IN.FOM *