Fans of SHARP in Singapore alert! SHARP recently launched their first E-store in Singapore! You can now buy and stay up to date with the latest news and products from SHARP via their new E-store. The best products from SHARP, from its audio and visual technology to home computer and small appliances will now be available to experienced and purchased online at https://estore.sharp.sg, alongside a host of online exclusive products that will not be stocked in physical stores. Online shoppers can also pre-order ahead of its availability in Singapore, provide product reviews and feedback on the products.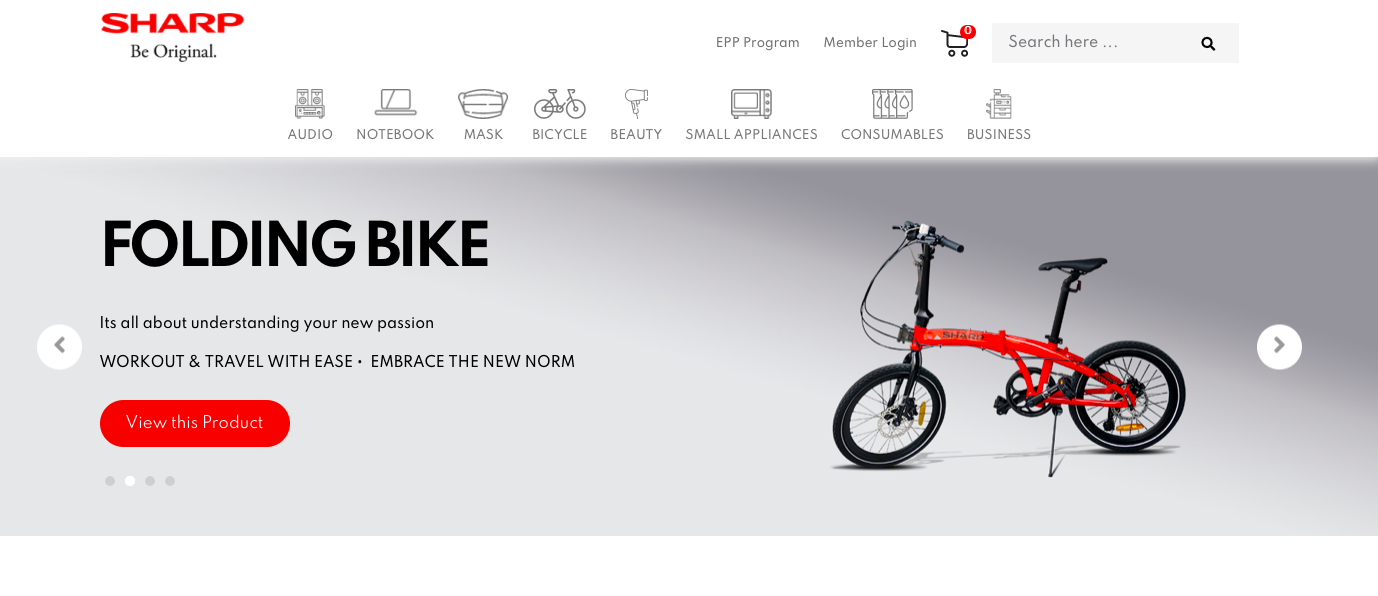 SHARP's first B2C Experience in Singapore
Our consumer purchasing trends and habits are shifting and changing, SHARP's first E-store reaches out to a new generation of shoppers who are increasingly open to online shopping and share their own unique and unrivalled shopping experiences for home and lifestyle technology and gadgets.
SHARP's E-store serves as an enhancement to SHARP's current brick-and-mortar customer experiences through its dealers. With their E-Store, this would allow SHARP to engage with their shoppers directly for the first time, with direct access to the voice of its consumers, through their purchasing habits, preferences and reviews.
All products listed on the e-store come equipped with a review segment for objective, open and honest insights so that customers can make more informed choices from feedback of fellow customers as well as provide direct feedback to SHARP for improvements and more.
Access to Online Exclusives and Pre-Orders
For shoppers who love access to online exclusives and pre-orders, SHARP E-Store carries a host of online exclusive products including the SHARP Face Mask that is made-in and available only in Taiwan. There is also the SHARP 8-Speed Foldable Bicycle, new-in-market SHARP Audio products that will not be found in stores and SHARP Dynabook Laptop.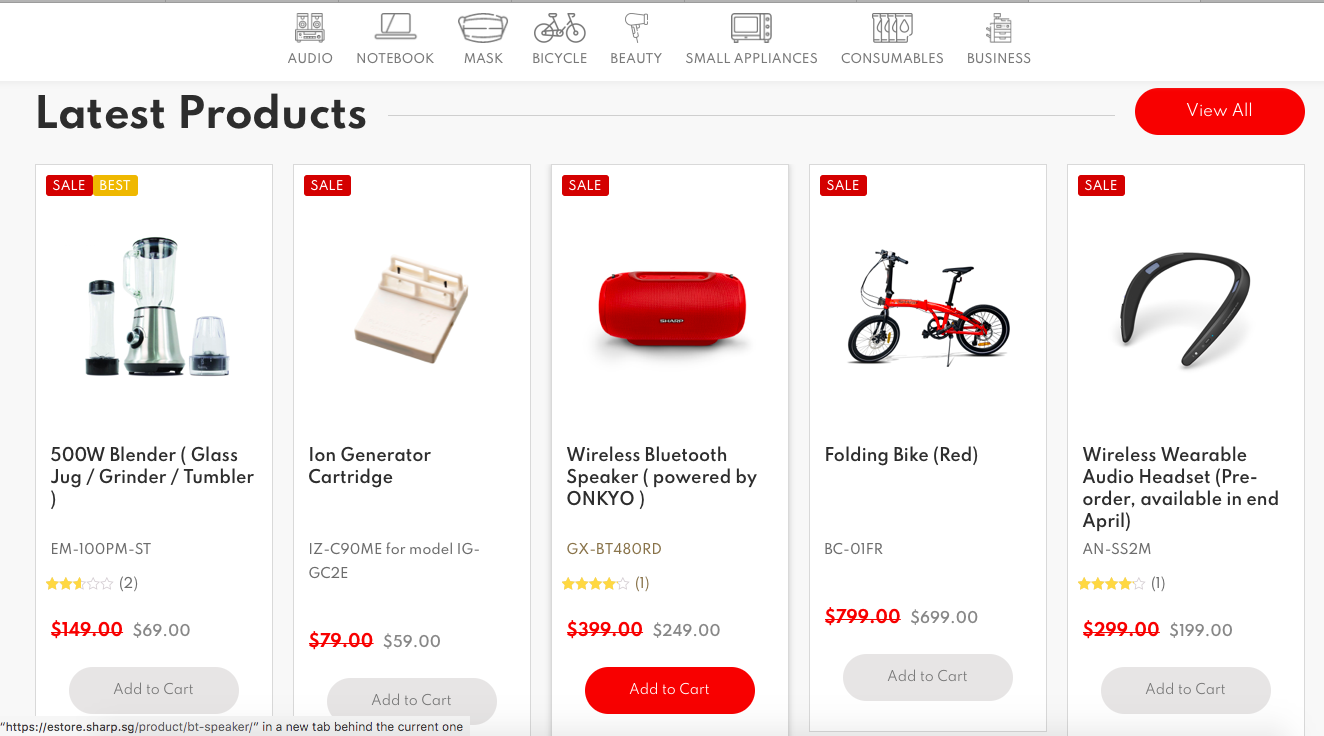 A series of their bestsellers are also available for pre-order ahead of their availability in Singapore, so keen customers will get their hands on them ahead of everyone else, like the SHARP Plasmacluster™ Humidifier direct from Japan, the SHARP Sound Partner and SHARP TWS Earbuds with anti-noise cancellation features for the clearest, purest sound.
SHARP has plans also to launch crowd favourites like Wireless Bluetooth Speakers and Food Blenders, making the site a one-stop place for its home and lifestyle offerings.
Do remember to share SHARP's new E-Store in Singapore news and website link: https://estore.sharp.sg/ with your loved ones, family, relatives and fellow shopper friends. Pay-It-Forward and Pass-It-On! Sharing is Caring!
Happy online shopping at SHARP E-Store in Singapore!
* Information and pictures courtesy of SHARP Singapore and Brand Cellar *