Shopee's Xiaomi Mi Fan Festival 2020
We are now in a difficult time, with the Covid-19 situation around the world today. In Singapore, we are currently in Circuit Breaker stage, basically closure of non-essential services. Our lives have changed, working from home, home based learning, more online shopping and delivery for goods and purchases. When this Covid-19 is under control and stabilised down the road, the world we live in, our working and living style would have some big changes. This period would be the growth of online e-commerce as companies/brands would not be able to operate their retail stores during this Circuit Breaker period. For those technology, gadget and Xiaomi lovers, there is a Shopee's Xiaomi Mi Fan Festival 2020 happening online.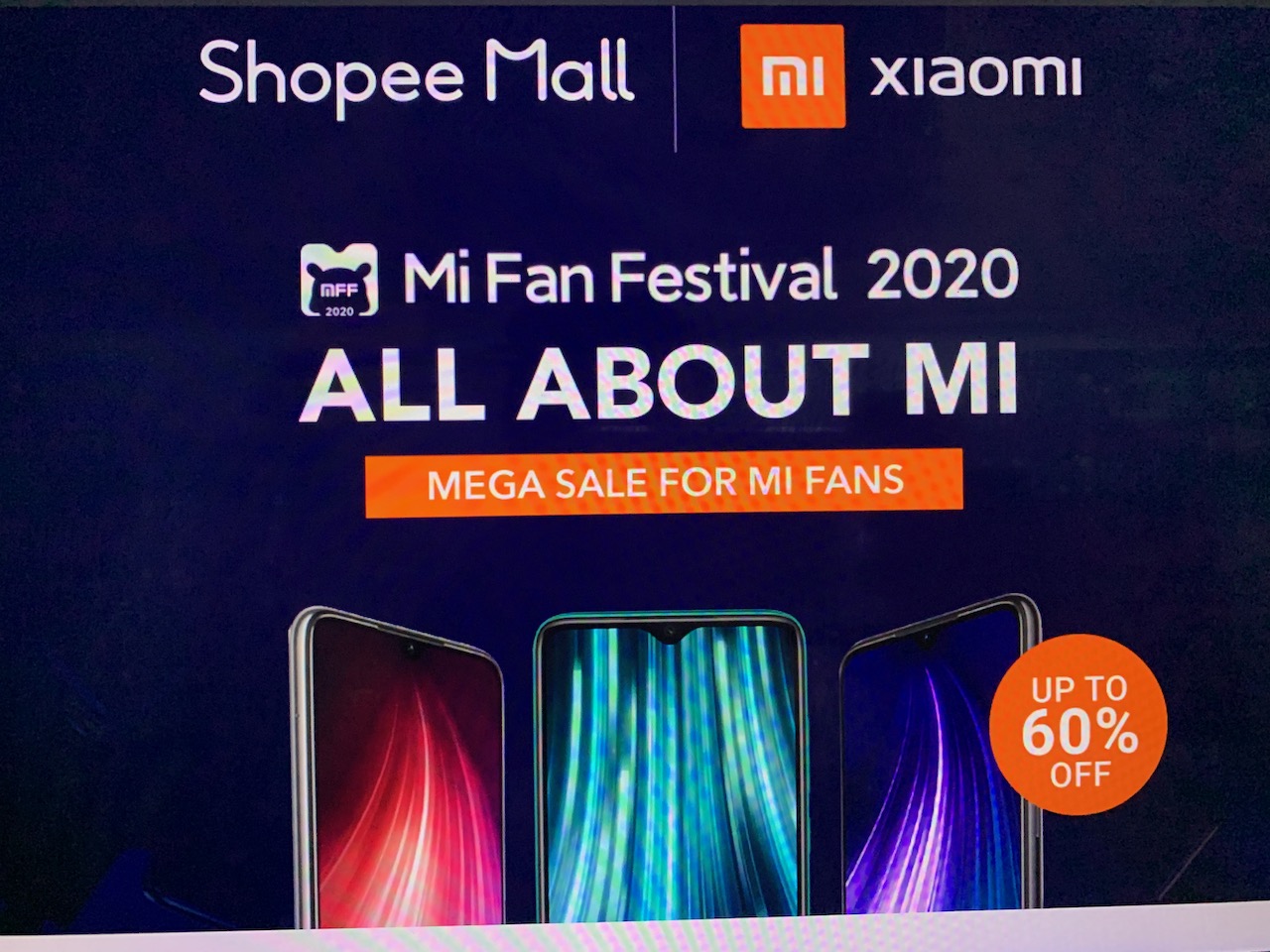 The Xiaomi Mi Fan Festival 2020 is taking place from the 7th to 9th April 2020, where it will be All About Mi – a mega sale just for Mi fans.
Key highlights include:
New product launch on 7 April: The launch of the Redmi Note 9S
Stay home with Mi on 8 April: Crazy $10 Deals on home appliances
Don't forget about Mi on 9 April: A Last Chance Sale for those who missed out on those special deals
When you shop at the Xiaomi Global Store on Shopee, you stand a chance to win a Mi Handheld Vacuum Cleaner or Air Purifier. Another exciting news that I would like to share is, the top spender at the Xiaomi Local Store wins the newly-launched Redmi Note 9S! Find out more here.
Do share Shopee's Xiaomi Mi Fan Festival 2020 with your family, loved  ones and friends, Pass It On and Pay It Forward! Be safe, stay at home as much as you are able to, time to shop online!
* Information courtesy of Shopee Singapore *