Singtel and GOJEK recently signed a Memorandum of Understanding on a new strategic partnership, providing benefits to both parties for their respective customers and driver-partners. After reading the news, I feel that this would be a good strategic partnership that would benefit both parties and their respective customers would benefit from this partnership. For those who take a lot of private car hire rides and you are also a Singtel mobile customer, it would be interesting to learn more about the benefits when riding with GOJEK as a Singtel mobile customer.
The partnership announcement between Singtel and GOJEK shows how different technology companies can come together, partner and collaborate to build up and open up new businesses, services and benefits for both parties, in a modern world that has seen greater competition in a more digitally and socially connected world today.
Although I may not take that many private car hire rides, having GOJEK rides benefits for Singtel customers would be nice, useful and beneficial, when we would like to book a GOJEK private car hire ride. Do share this news on Singtel and GOJEK partnership with your family, relatives and friends! Pay It Forward and Pass It On!
More information on Singtel and GOJEK Partnership Announcement below:
Singtel and GOJEK have inked a Memorandum of Understanding on a strategic, wide-ranging partnership to offer a variety of benefits to their respective customers and driver-partners. From May 2019, both companies will roll out initiatives to cross-market their offerings, which comprise mobile, ride-hailing and lifestyle.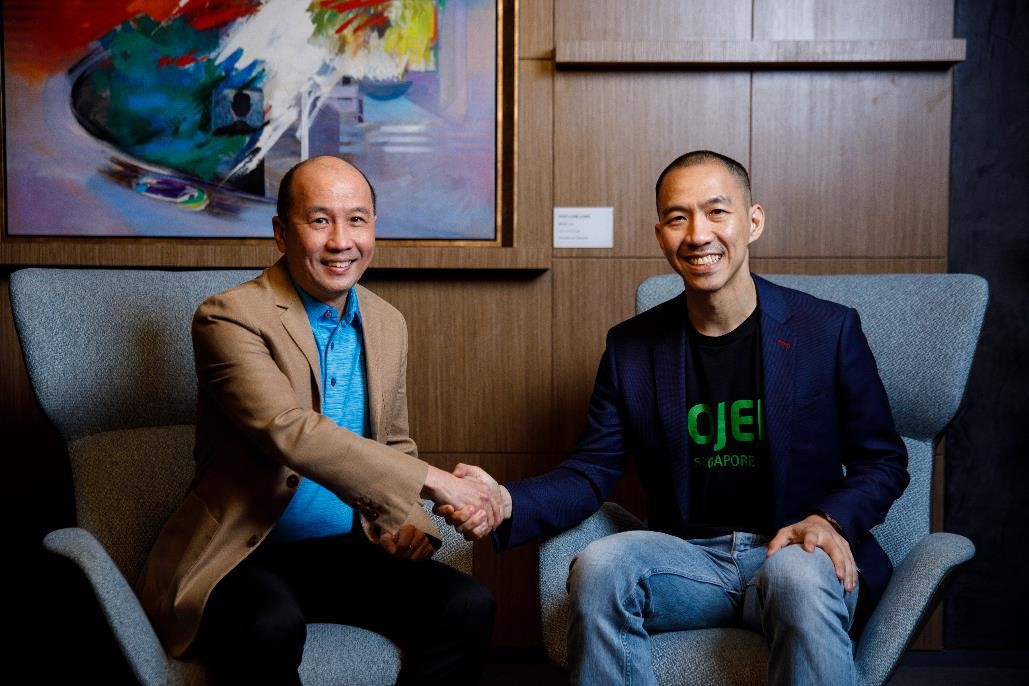 For a start, GOJEK driver-partners who subscribe to a Singtel Combo plan will enjoy data-free usage when using their GOJEK app, allowing them to save up to 2GB of mobile data a month. This perk is the first-of-its-kind for private-hire drivers in Singapore. 
GOJEK driver-partners will also enjoy a 20% discount on Singtel Combo plans, complimentary caller-ID service, and preferential rates on Singtel's wide range of content and lifestyle services, including Singtel Music and HungryGoWhere (from which they can also receive personalised restaurant recommendations). 
This is part of GOJEK's mission to lower the operating costs for its driver-partners and provide them with better earnings stability. It also marks the newest benefit under GoalBetter, GOJEK's dedicated benefits programme for driver-partners in Singapore, which currently features insurance, medical teleconsultation and fuel rebates. 
Singtel customers can look forward to special privileges on GOJEK's ride-hailing services. New and existing customers of Singtel's latest all-digital mobile plan, GOMO (Get Out More Often), will each receive GOJEK ride-hailing credits worth S$51, which can be activated using a unique code. Other ride-hailing perks from GOJEK will also be extended to all Singtel customers. 
Mr Yuen Kuan Moon, CEO, Consumer Singapore, Singtel, says, "With this partnership with GOJEK, we are taking our business and customer relationships to the next level, beyond just providing traditional carriage and connectivity. While our customers have come to expect reliable and comprehensive mobile coverage from us, they are always looking for more value and this we can extend in the form of perks and privileges that come from mutually-beneficial partnerships." 
Mr Lien Choong Luen, general manager of GOJEK Singapore, says, "Singaporeans are living and playing harder – whether online or offline. This is why the partnership between GOJEK and Singtel really works. As Singtel delivers our online and lifestyle needs through mobile and data, GOJEK gets us to places, parties and professional engagements, speedily and safely!" 
More details on the partnership will be announced in due course. 
* Information and picture courtesy of Singtel *