Casio announced new BABY-G for Fun Outdoor Adventure
Casio announced new BABY-G for Fun Outdoor Adventure, a new line of BABY-G shock-resistant watches for women. Casio will gradually row out a total of six BGA-310 series watches designed and coloured for outdoor fashion, fun and adventure.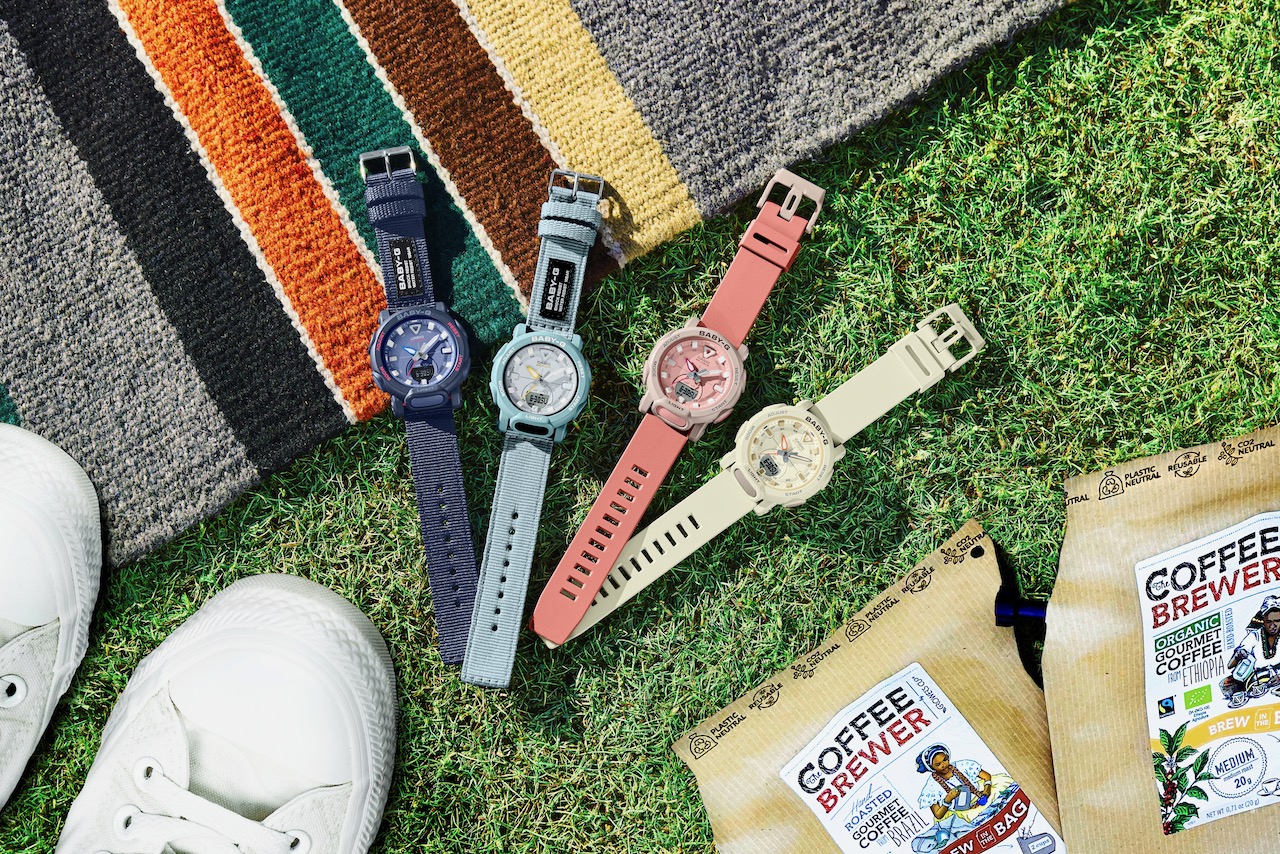 The new BABY-G BGA-310 watches are shock-resistant, designed for active women, featuring a fun and familiar round case incorporating four outsized index markings that glow in the dark to suit outdoor styles. The bright colours from this series are inspired by outdoor fashion – matte coral pink, cotton beige, navy, pale blue, white and black – they are perfect to pair with diverse fashion styles.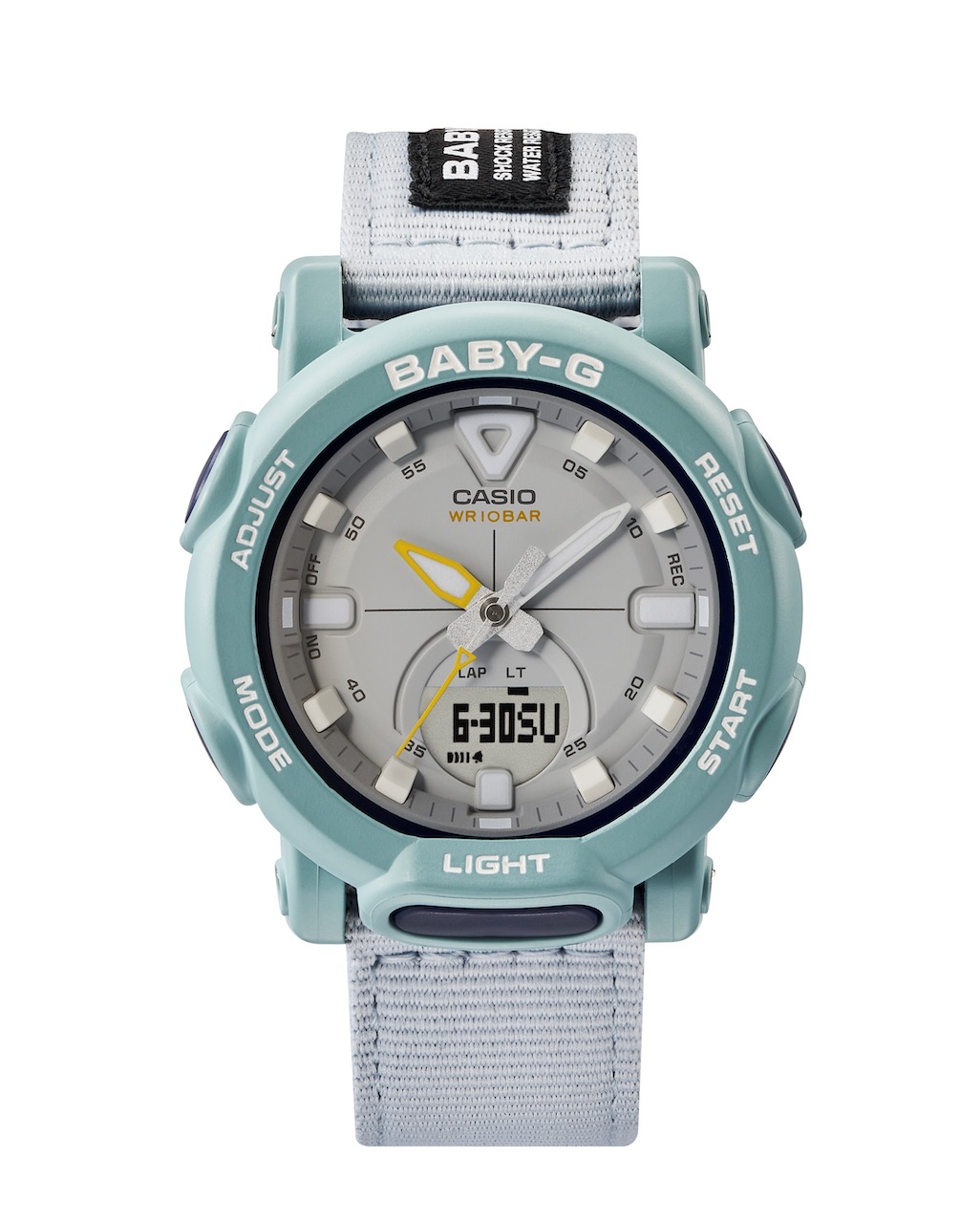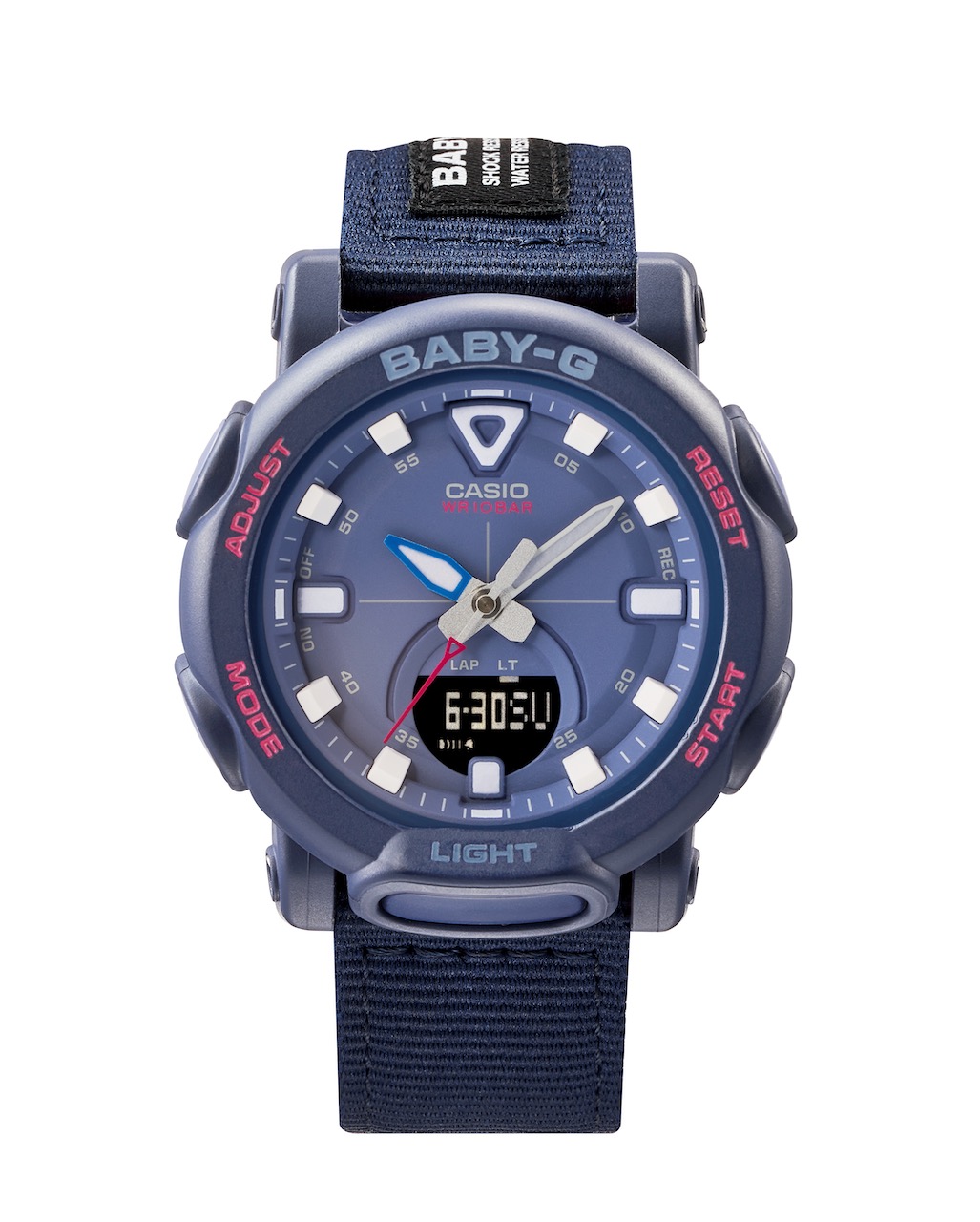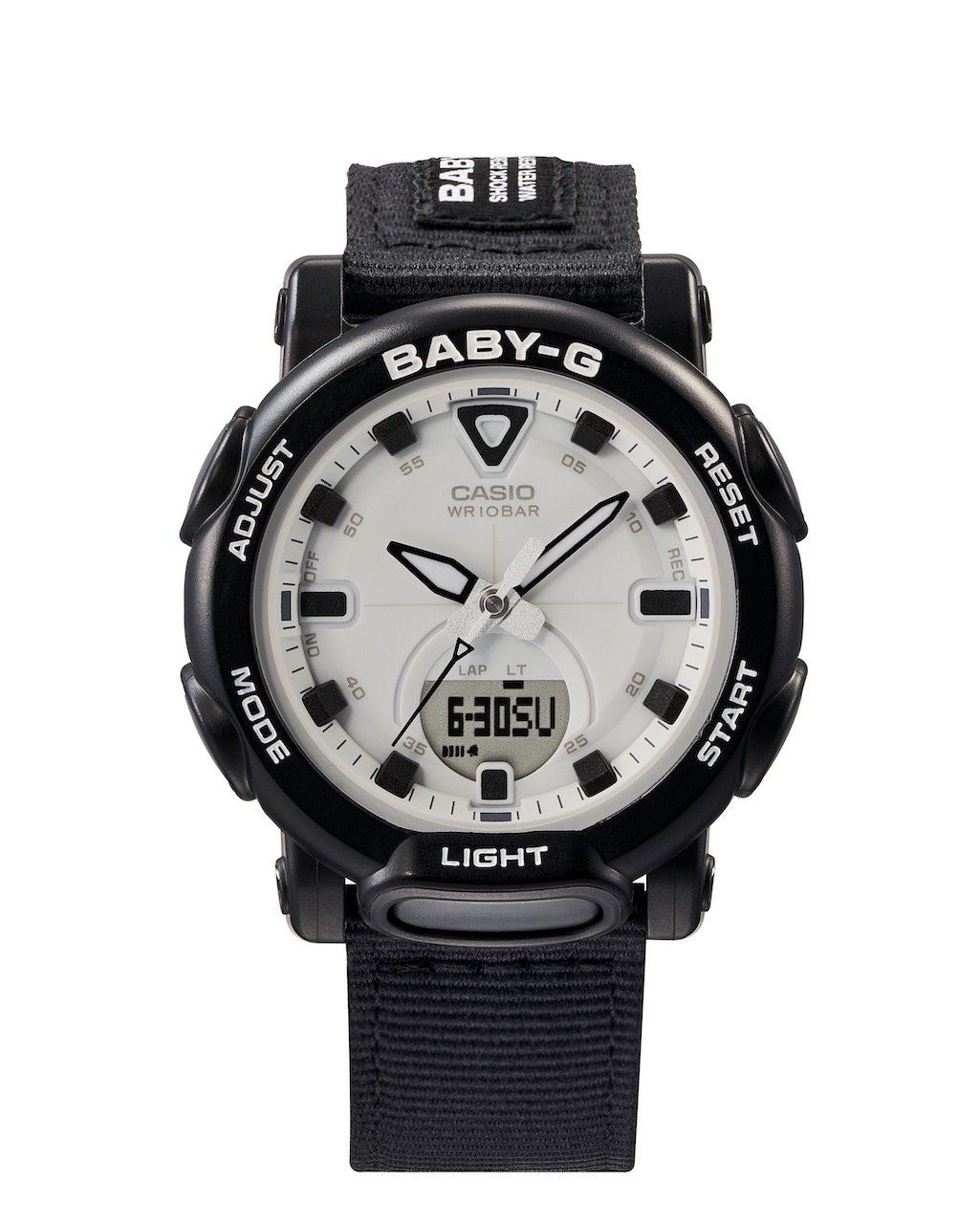 For the three BGA-310C models, they feature a cloth band in eco-friendly fabric made from recycled plastic bottles. These models also offer a wider range of motion at the lug where the band connects for an even better, more comfortable fit.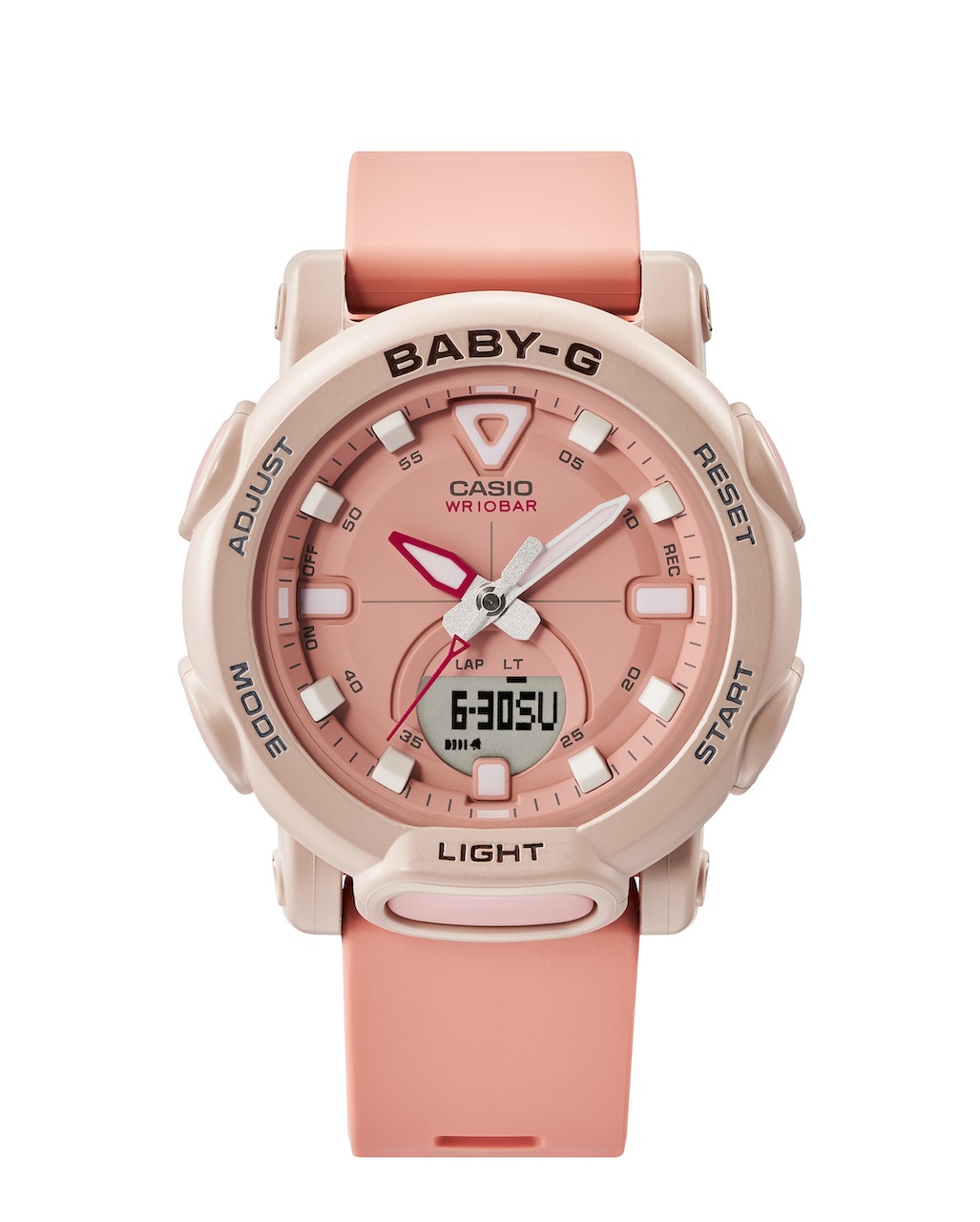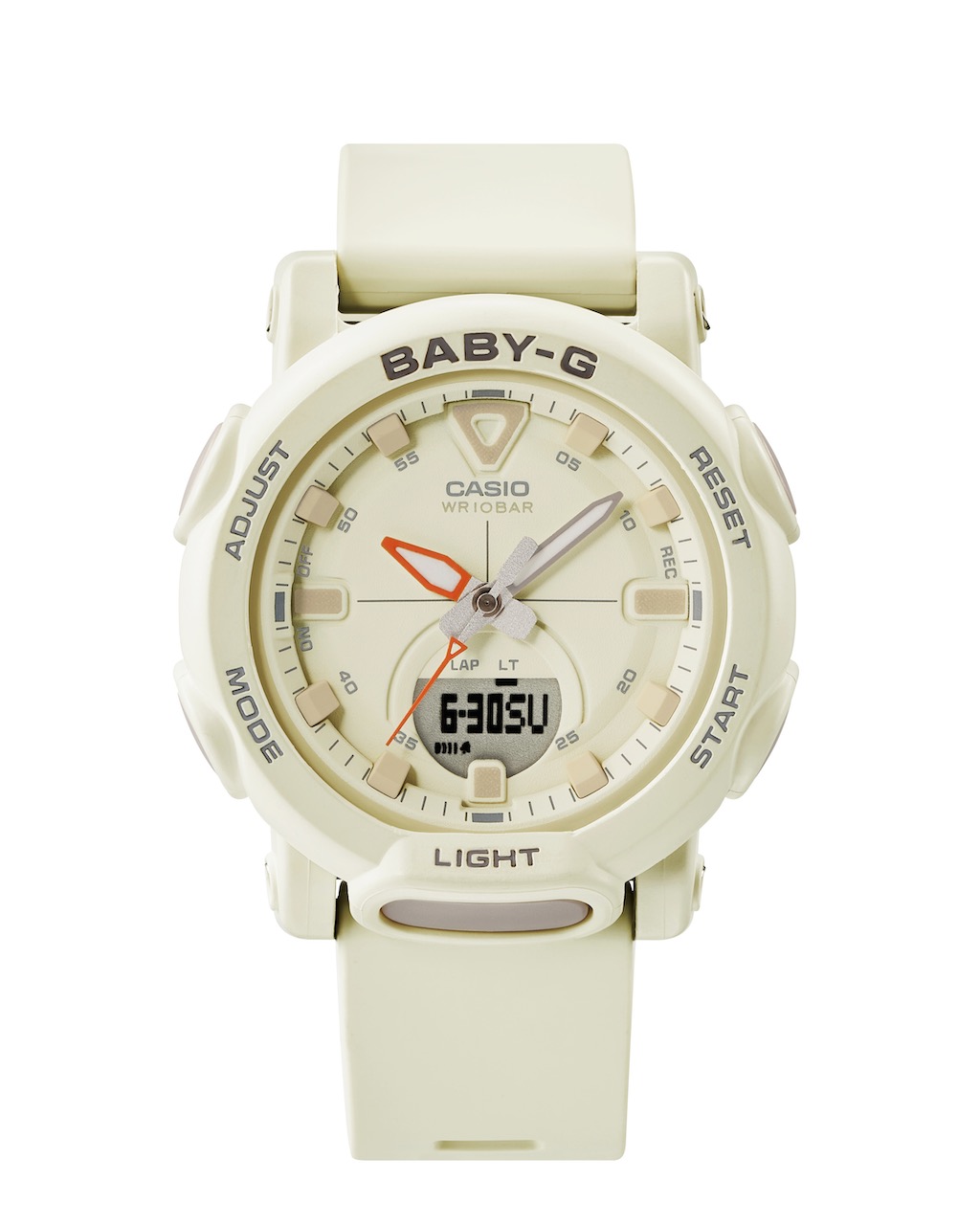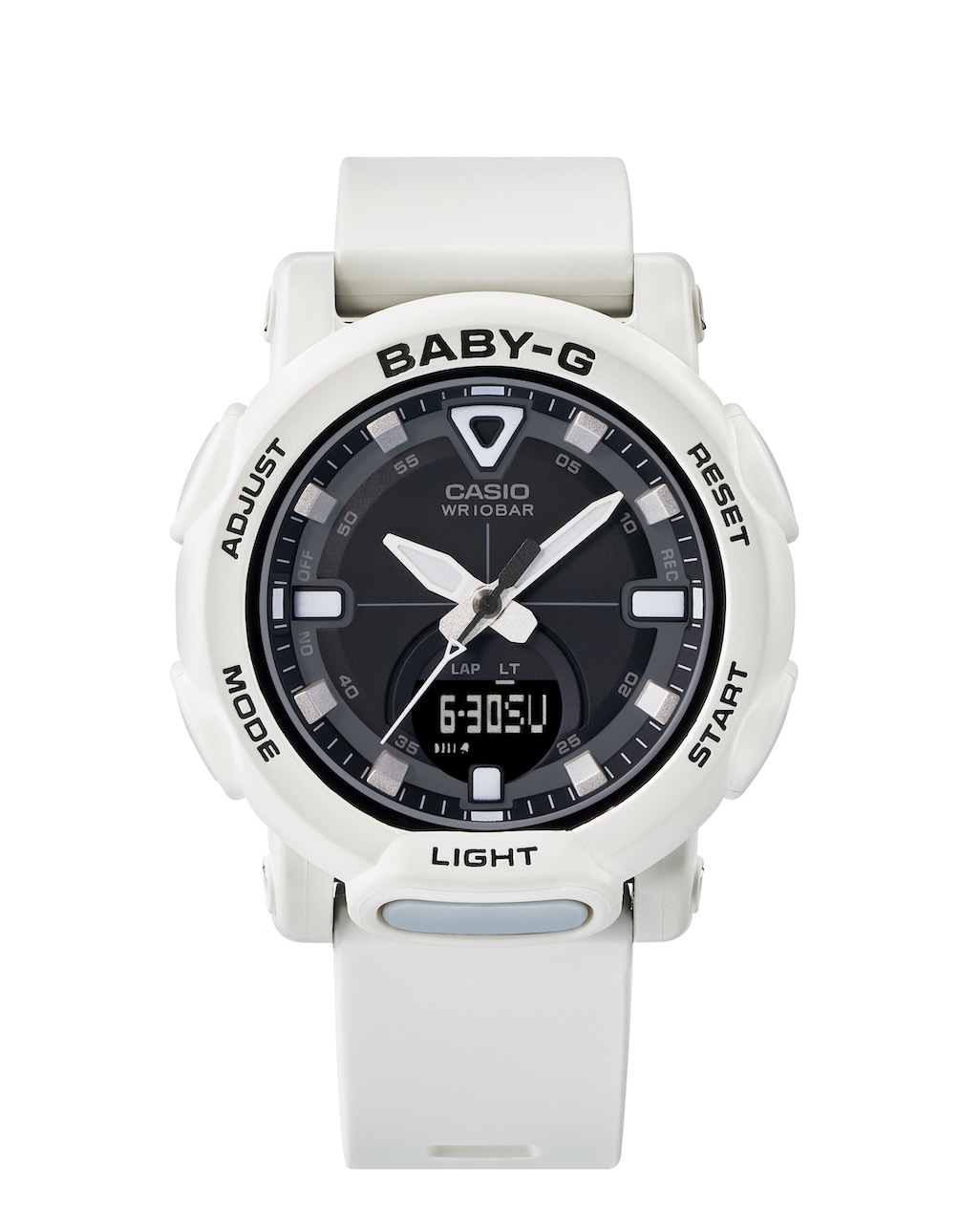 All six BGA-310 series watches have a high-intensity double LED light that illuminates the LCD and dial for an easy read in dark locations. The lights can be switched on by pressing the easy-access light button under the 6 o'clock position. There is also the auto-light function that gives you hands-free. When this function is set, just a tile of the wrist lights the watch. This would be great for a camper and an outdoor adventurer, who would definitely appreciate it when both hands are occupied.
Pricing and Availability
The new Casio BABY-G watches are available in the following colours with their respective pricing in the table below.
4 colours from the BGA-310 series, Coral Pink, Cotton Beige, Navy and Pale Blue will be available on https://www.casio.com/sg/ and at all G-SHOCK stores in April.
The other 2 colours, Black and White, will be available in May.
For more information on the respective BGA-310 series, please visit the links below
Models

Color

Band

Price

BGA-310-4A

Coral pink

Resin

S$179

BGA-310-7A

Cotton beige

S$179

BGA-310-7A2

White

S$179

BGA-310C-2A

Navy

Cloth band

S$199

BGA-310C-3A

Pale blue

S$199

BGA-310C-1A

Black

S$199
Technical Specifications
BGA-310
Construction

Shock-resistant

Water Resistance

100 meters

Stopwatch

1/100 second (00'00″00~59'59″99) / 1 second (1:00'00~23:59'59); measuring capacity: 23:59'59; measuring modes: elapsed time, lap time, one-touch measurement start from the timekeeping mode; memory capacity: up to 120 records (with measurement start date and time, lap times, lap numbers)

Countdown Timer

Measuring unit: 1 second (maximum 100 minutes)

Alarm

5 daily alarms; hourly time signal

Other Functions

Dual time (home time swapping); hand shift feature; full auto-calendar; button operation tone on/off;12/24-hour format; double LED light (auto light, Super Illuminator and afterglow:

1.5 seconds or 3 seconds

)

Accuracy at Normal Temperature

±15 seconds per month

Battery Life

Approx. 3 years on CR2016

Size of Case

46.1 × 41.8 × 13.9mm

Total Weight

BGA-310: Approx. 41g

BGA-310C: Approx. 38g
* Information and pictures courtesy of Casio and Brand Cellar *