ITZY appointed as G-SHOCK Brand Ambassador
Breaking news! Fans of Korean pop (K-Pop) band ITZY and Casio G-SHOCK brand alert! Casio Computer Co. Ltd announced the appointment of the five-member South Korean girl group and global hit sensation ITZY as official ambassador for the G-SHOCK brand of shock-resistant watches.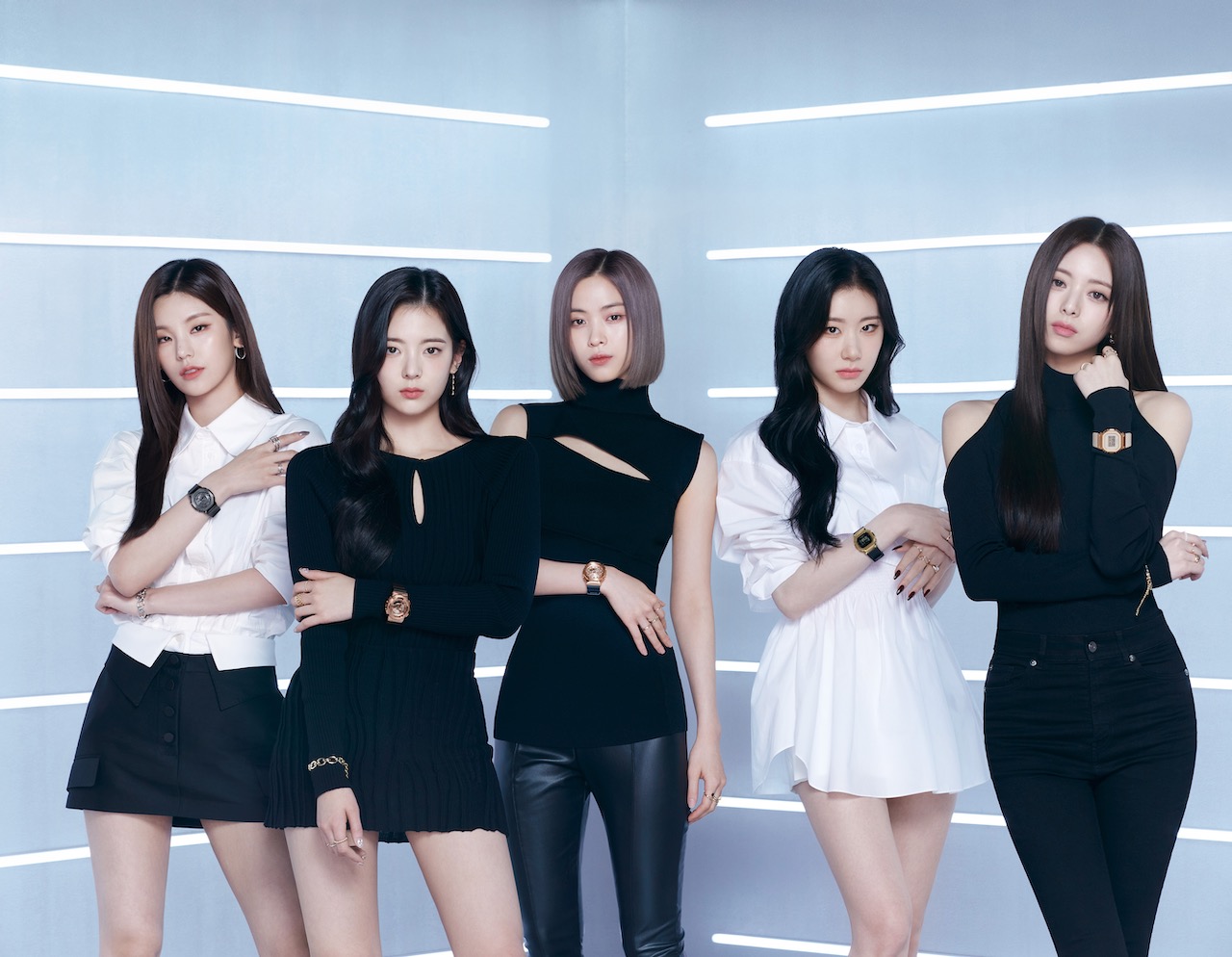 ITZY
ITZY is a girl group composed of five members — Yeji, Lia, Ryujin, Chaeryeong, and Yuna — from JYP Entertainment Corporation, which also gave the world TWICE and NiziU. Since ITZY's February 2019 debut, the group has enjoyed tremendous support from a global fanbase and particularly from teenage girls and women in their twenties in Asian countries.
Recognized with an impressive array of best new artist awards in the year of its debut and topping 470 million views of the official video for the group's signature hit "WANNABE" since it was posted to YouTube in March 2020, the group has made a sensational splash not only in South Korea but around the world.
Followers on social media
Instagram: 18.14 million

TikTok: 10.2 million

YouTube: 7.91 million

(As of February 1, 2023)

Official site:

https://itzy.jype.com/
G-SHOCK watches worn by ITZY
If you are planning to get the G-SHOCK watches worn by ITZY, check out the following G-SHOCK watch models!
GM-S2100 (GM-S2100PG-1A4 | SGD$299 / GM-S2100B-8A | SGD$299)
Based on the GMA-S2100 — a smaller, slimmer version of the GA-2100 — the GM-S2100 employs a stainless-steel metal bezel while keeping the iconic octagonal form. A circular hairline finish applied to the surface of the bezel and vapor deposition applied to the dial bring out a luxe, sophisticated gleam in the watch.
GM-S5600 (GM-S5600GB-1 | SGD$289 / GM-S5600PG-4 | SGD$269)
The GM-S5600 inherits the iconic form of the very first G-SHOCK, the DW-5000C, presenting it in a smaller size designed to nicely fit slimmer wrists. The metal bezel gives the watch an even more chic impression.
GM-S110 (GM-S110PG-1A |SGD$299)
The GM-S110 is a mid-size version of the GA-110, a digital-analog combination G-SHOCK featuring a distinctive dimensional dial. Separate hairline and mirror finishes applied to the intricately shaped metal bezel enhance the texture of the gleaming metal material.
For more information on ITZY's appointment as G-SHOCK Brand Ambassador
Fore more information on ITZY's appointment as G-SHOCK Brand Ambassador, please visit https://gshock.casio.com/sg/g-news/events/2023/ambassador-itzy 
* Information and pictures courtesy of G-SHOCK and Brand Cellar *