LG Mother's Day Gift Guide 2022
Being a mother is no easy task at all, just take a look at the modern mom that needs to wear multiple hats and supports her family in more ways than one. Therefore, this Mother's Day 2022, show mom that you appreciate her tireless and dedicated hard work this Mother's Day by surprising her with an innovative gadget gift to choose from a wide and diverse selections to choose by LG Electronics. Let me share with you LG Mother's Day Gift Guide 2022!
Start the Morning Right
LG styler™ with Mirrored Finish: Keep Clothes, Toys and Masks Refreshed Effortlessly
Moms start their day early and bright as they need to prepare their children for school before getting themselves ready for work. On top of having to prepare breakfast for the children, they need to ensure the school uniforms need to be crisp and neat – all be fore the sun rises and the children wakes up. That's where the LG styler™ comes in handy. Moms can simply place the uniforms into the LG styler™ and turn on the refresh mode – the uniforms will be ready in a jiffy, free of wrinkles, germs and odour in just 20 minutes.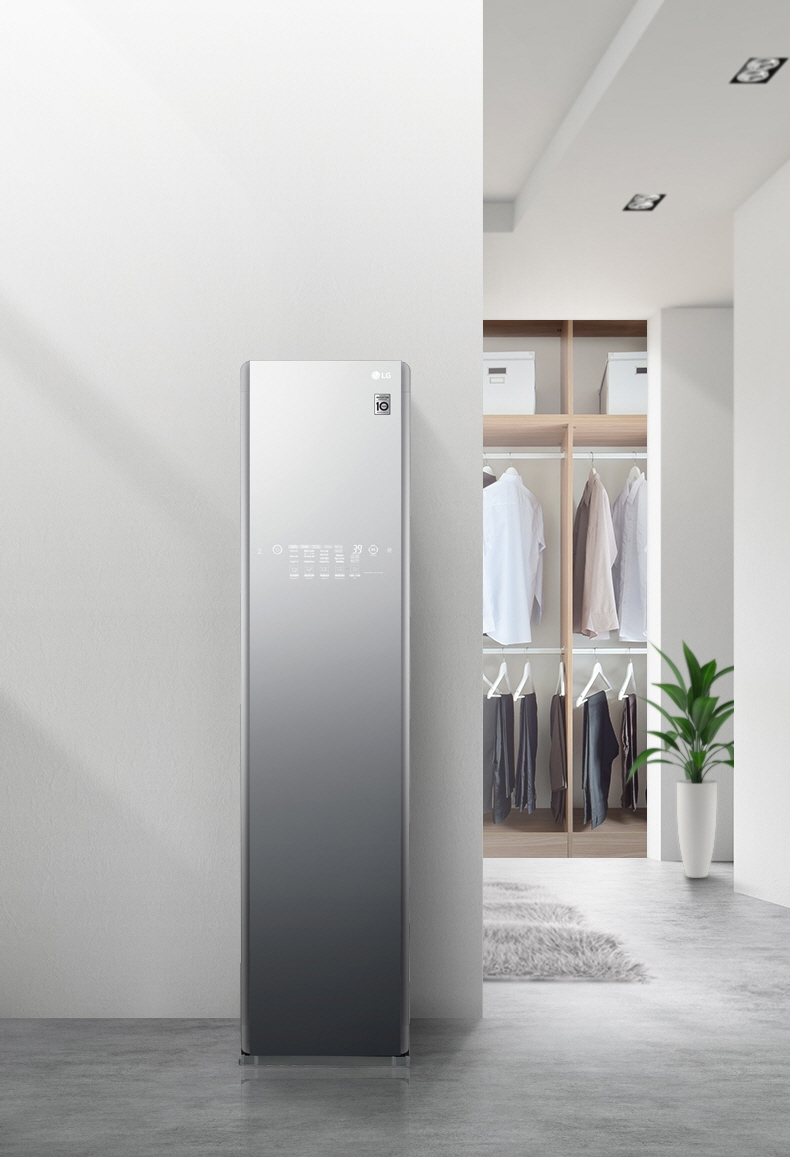 Powered by TrueSteam™ technology, the LG styler™ eliminates 99.9% of germs and bacteria (1) while the Moving Hanger gently shakes to reduce wrinkles on clothes and keeps them looking crisp. Not only is the styler™ designed for clothes, but hard-to-wash items like toys, masks and bags can also be placed inside for a thorough cleanse. With LG ThinQ™ app compatibility, moms can also monitor the status of the cycle on the go.
LG NeoChef™ Microwave Oven: Prepare Delicious Meals with Fast and Even Heating
Mom will ensure that the family is well-fed at breakfast since it's important to start the day right. For those hectic mornings, the LG 39L NeoChef™ Smart Inverter Microwave Oven helps save time with detailed cooking power that distributes heat 1.5 times faster than conventional microwaves.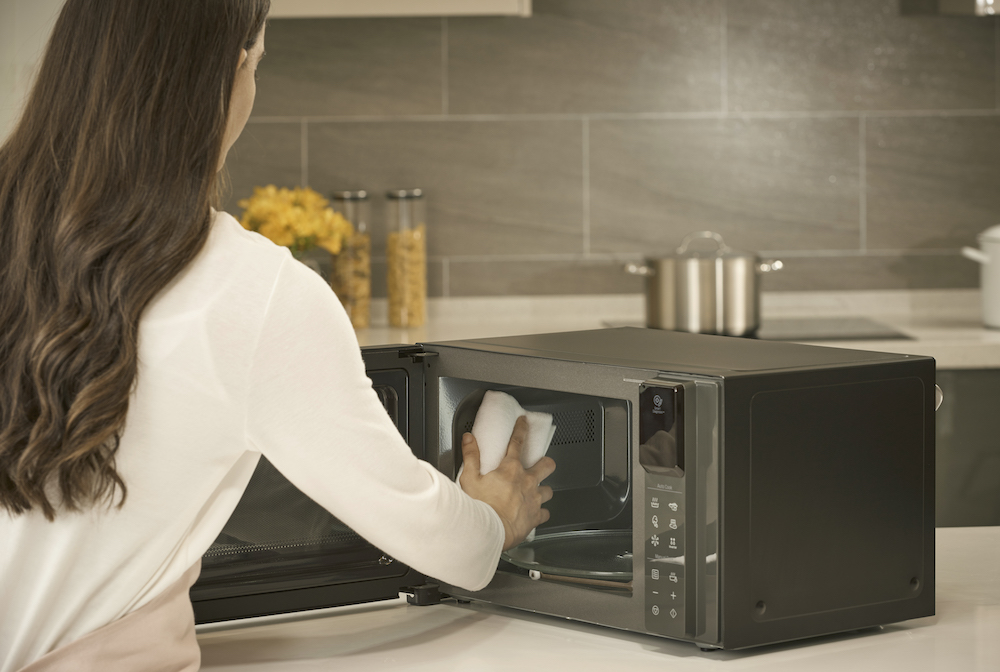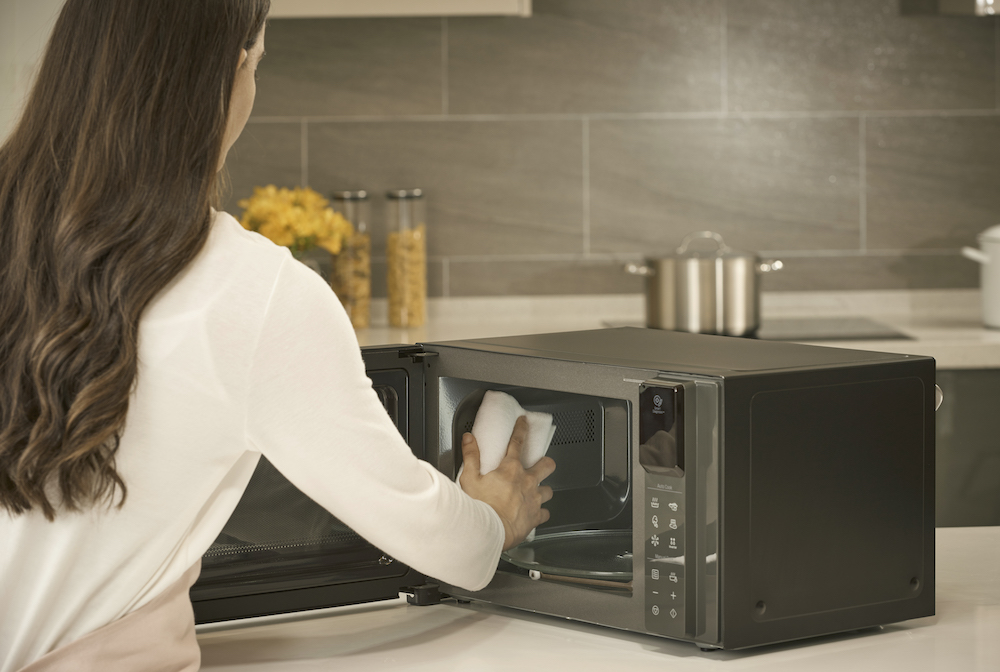 The microwave also comes with Smart Inverter™ and Infrared Heating™ to deliver precise temperature for an array of cooking functions like Healthy Roasting, Fry, Steaming, Grilling and Fermenting settings, so mom can whip up any dish while maintaining its flavour. Its EasyClean™ feature allows for a convenient and speedy clean with its Anti-Bacterial interior coating that eliminates 99.99% (2) of harmful bacteria adhering to the surface.
Hustle Through the Day with Ease
LG gram laptop: The Ultra-Lightweight Device for Getting Work Done 
It's a hassle for Mom to lug a bulky laptop around when rushing to send the children to school, it's a chore that many Moms are familiar with. Now with the portable LG gram 14″ laptop, you can bring your work anywhere and completed anytime easily as it's only weighing at 999 grams, an uncompromising ultra-lightweight laptop for getting work done.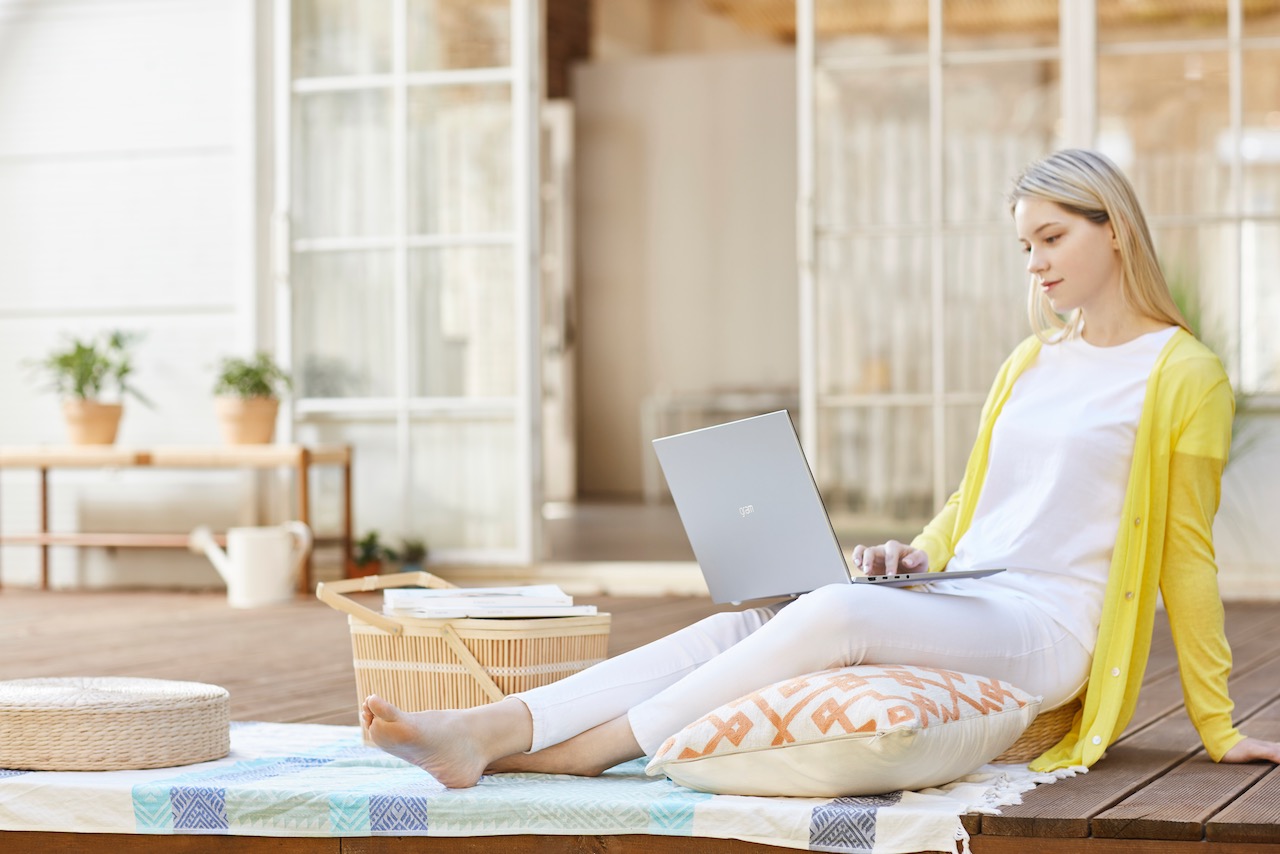 The laptop is engineered with a 14-inch screen and 16:10 professional IPS display with WUXGA resolution that is designed for greater productivity. It also comes with the latest 11th generation Intel® Core™ processor certified by the Intel® Evo™ platform which delivers incredibly fast performance for any demanding tasks from work to play. Built with a high capacity 72Wh battery, moms can enjoy a long battery life of up to 25.5 hours (3) so they can go about their day without having to worry about hauling a charger around.
LG TONE Free True Wireless Earbuds: Immersive Sound with Noise-Cancellation
For the audiophile Mom who loves her music accompanying her during work or leisure time, the LG TONE Free series wireless earbuds are perfect for every Mom. They can now enjoy quality music and soundscape with Meridian Technology anywhere and everywhere; on the bus, at the gym or even at home. The LG TONE Free series provides superb Active Noise Cancellation (ANC) and crystal-clear microphone quality to answer calls for meetings in a busy environment. The driver effectively detects and cancels noise by generating an equal amount of anti-noise for an immersive high-fidelity.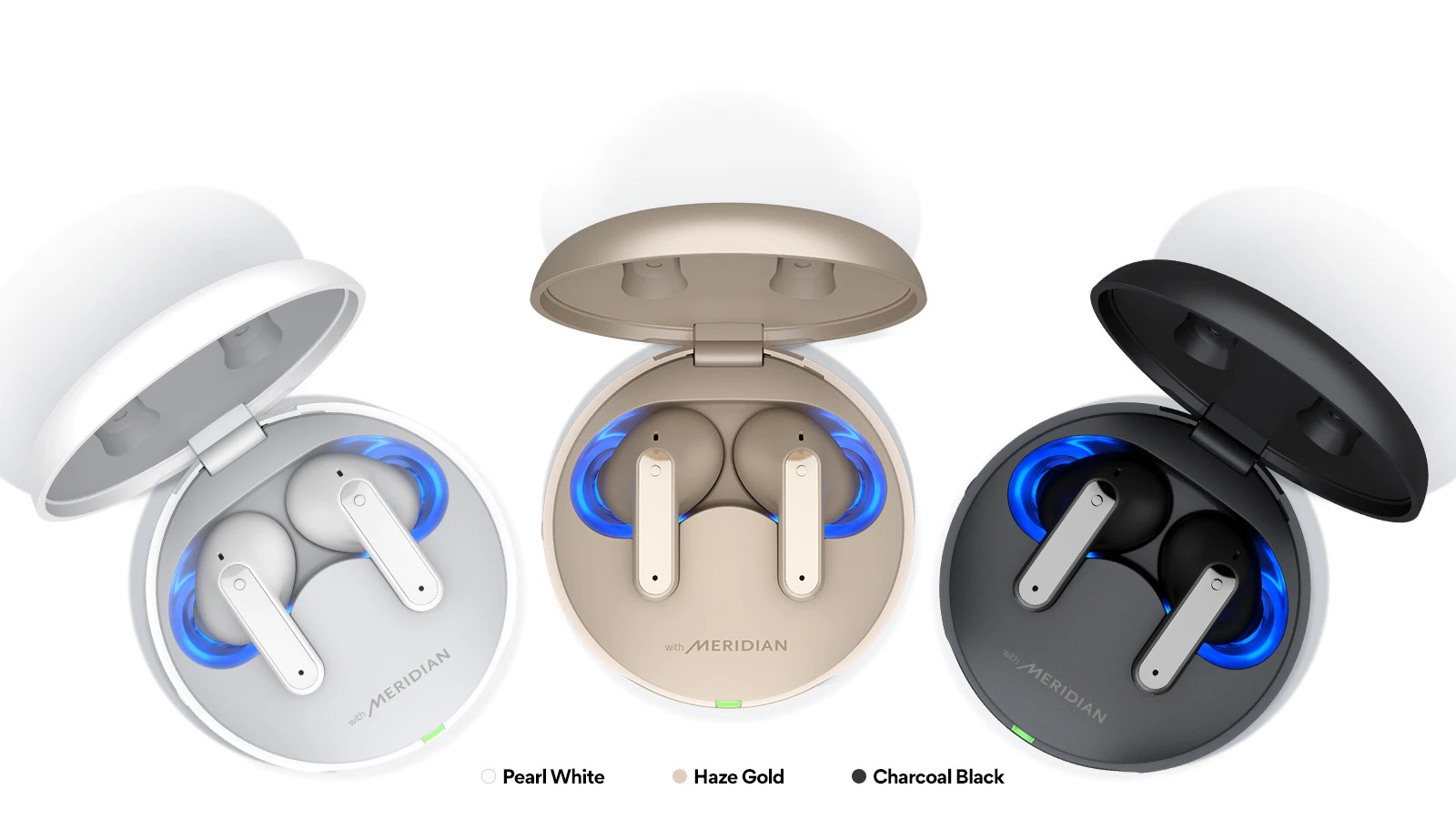 To cater for moms' every need, the earbuds allow for high level personalisation – from audio presets to sound modes for different ambient settings and gesture controls that are available on the LG TONE Free app. Unique to LG, the FP9 and FP8 models boast the industry's only UV-nano charging case to remove bacteria in the earbuds' speakers mesh when charged wired or wirelessly (4).
Promotion: 
From now till 31 May 2022, enjoy promotional prices of up to $60 off LG TONE Free FP9, FP8 and FP5 models. Promotion is available at LG official brand stores on Lazada, Shopee, and authorised retailers and distributors Audio House, Best Denki, ConnectIT, COURTS, Gain City, Goh Joo Hin, Harvey Norman, Mega Discount Store, Parisilk and Stereo Electronics.
LG CordZero™ A9 Kompressor™ with All-in-One Tower™ Vacuum Cleaner: A Cleaner Home in Shorter Time
The LG CordZero™ A9 Kompressor™ Cordless Handstick with All-in-One Tower™ vacuum cleaner offers effortless, superior cleaning performance thanks to its variety of cleaning accessories and innovative technology. This is perfect for giving the rooms a quick clean during those short breaks.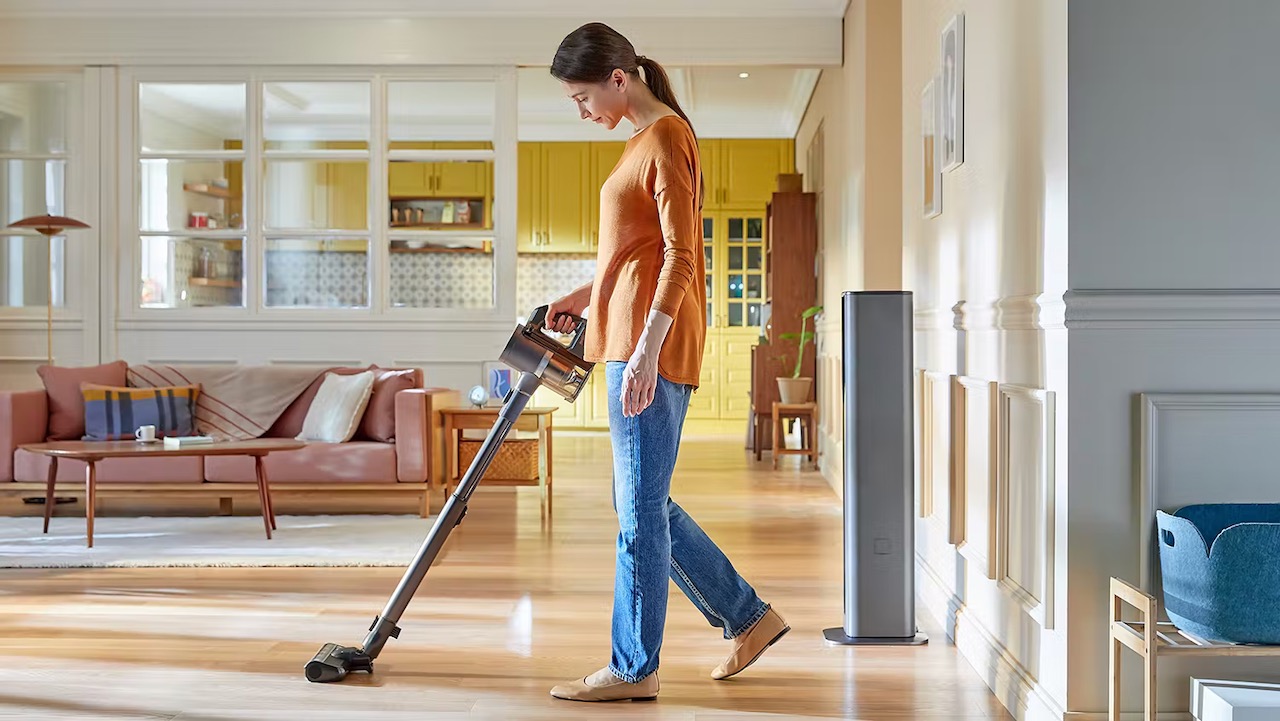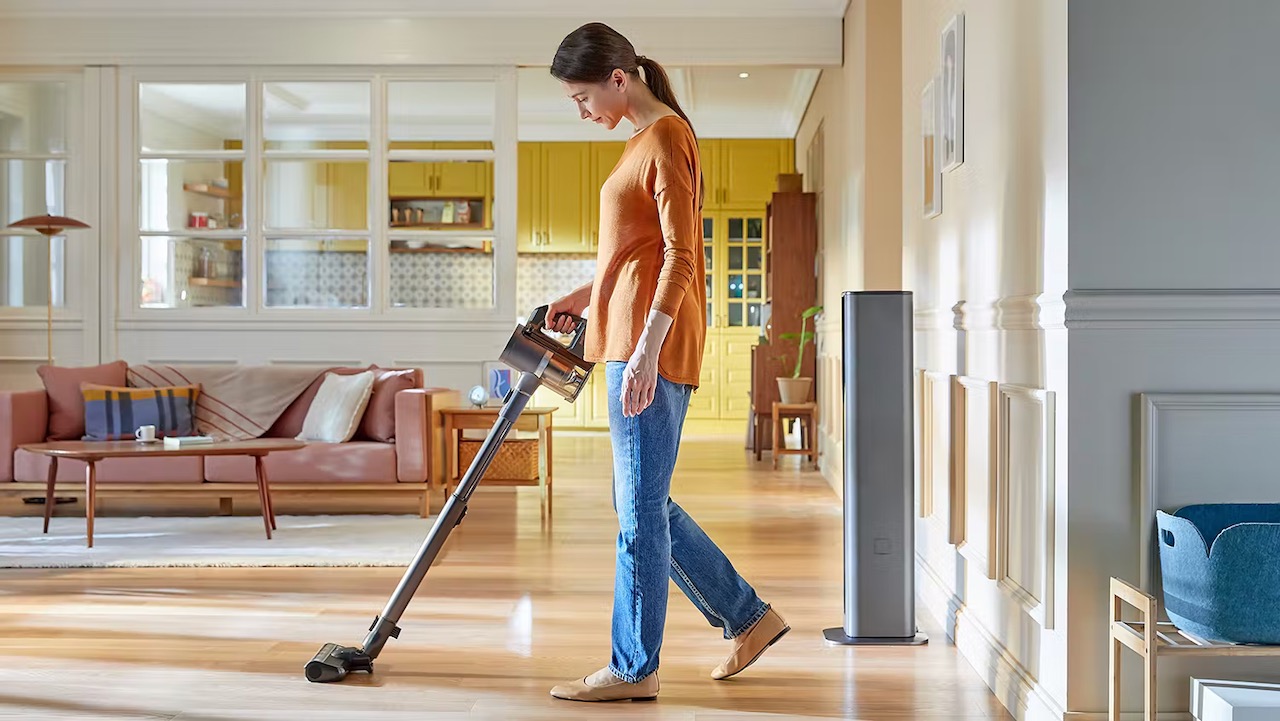 Maximising cleaning efficiency, moms can vacuum and mop simultaneously with the Power Drive Mop™ attachment (5), while the Kompressor™ feature compresses dirt collected in the bin so it can be cleaned out less often (6). For complete convenience, the vacuum can empty the dustbin contents to an attached 2.5L dust bag (7) with its fully-automated dust removal system, and charge dual batteries (in the tower and vacuum cleaner) when it is docked on the tower.
LG Dual Inverter Dehumidifier with Ionizer: Fresher Air at Home
Moms always want the home environment to be clean and fresh for the whole family to live in. With the LG 30L Dual Inverter Dehumidifier with Ionizer, it helps to keep an optimally dry environment, preventing the growth of allergens or moisture from building up in indoor spaces. The ionizer function releases nano ions that effectively remove harmful substances for a cleaner atmosphere with fewer allergen (8).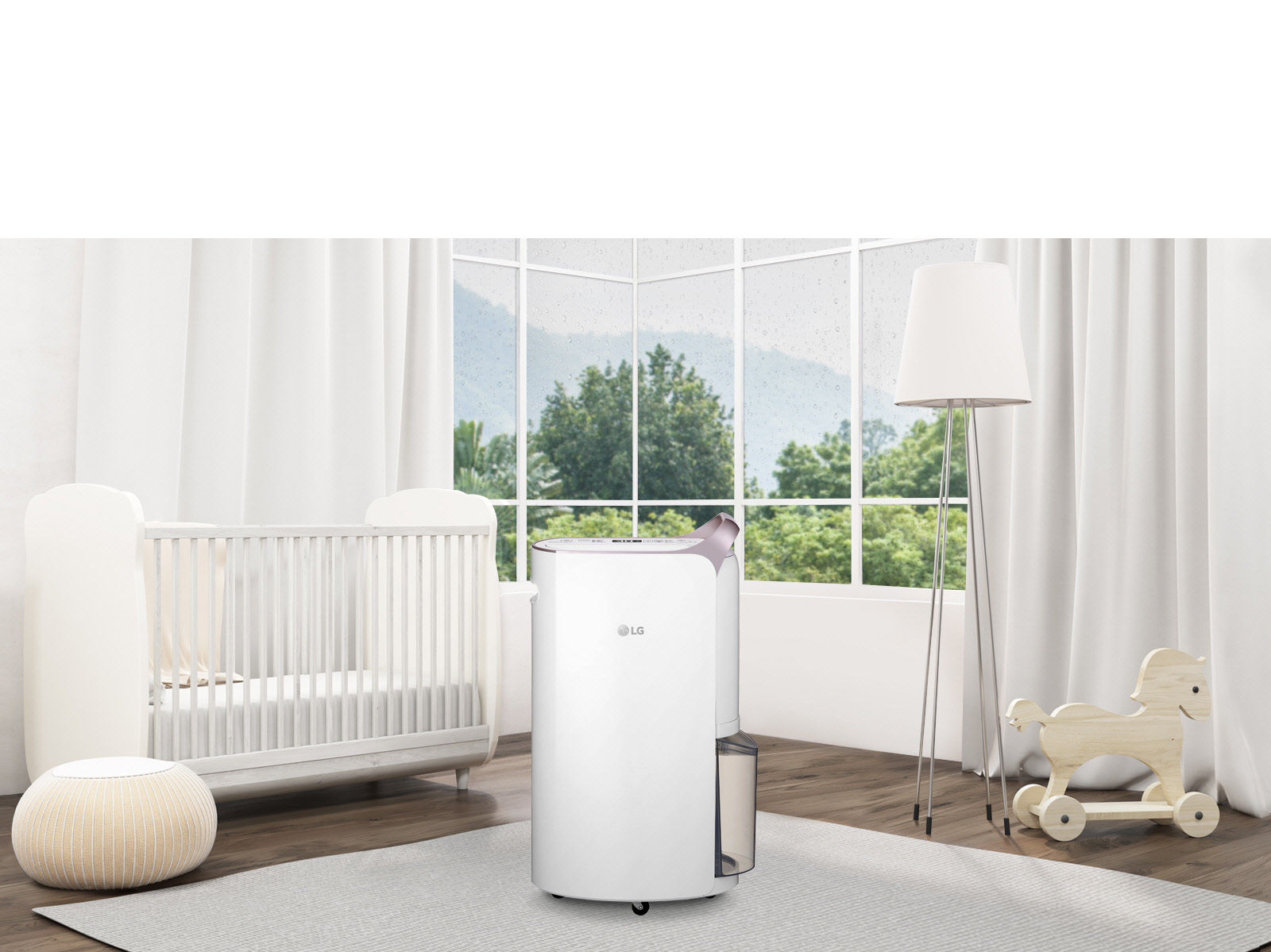 The intensity level is adjusted automatically according to the surrounding humidity, and stores up to a 30 litres capacity for dehumidification. The dehumidifier comes with a Shoe Dry Y-Hose attachment for high-speed drying designed for shoes and a Closet Dry T-hose to reach drawers or narrow closets during cleaning days.
Time to Unwind
LG QuadWash™ Dishwasher: Sparkling Dishes with Quiet and Efficient Cleaning
After Mom poured her heart, time and effort out into cooking and preparing a hearty dinner for the family after finishing work, the last thing on her mind is to spend time doing the dishes. With the help of the LG QuadWash™ dishwasher, time and effort spent on cleaning up are reduced significantly.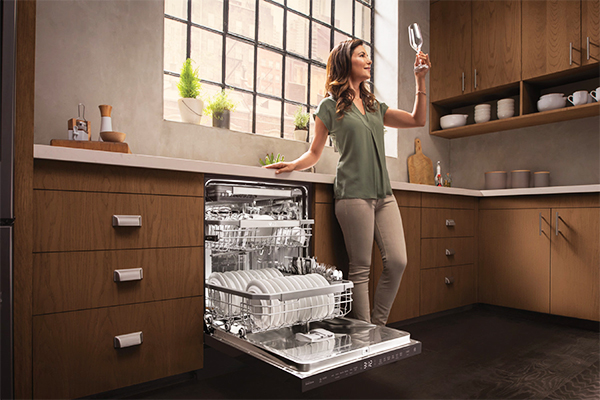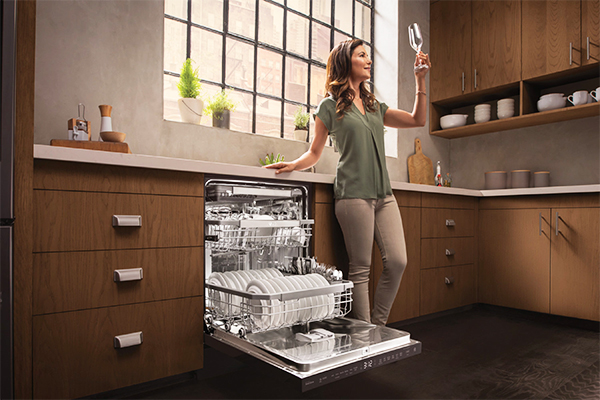 The QuadWash™ feature utilises four multi-motion arms to power-clean and achieve maximum cleaning performance. Engineered with TrueSteam™ technology, the dishwasher will take care of tough stains and stubborn spots to deliver dry and sparkling dishes with fewer water spots. With all that extra time, mom can put on a movie while the dishwasher works its magic!
LG Pra.L: Transform Mom's Vanity into the Home Spa of Her Dreams
Time for Mom to look pretty and gorgeous after all the hard work for the family! Moms work tirelessly 24/7 for the family. Gift moms a unique home spa experience this Mothers' Day with the Total Lift Up Care and Galvanic Ion Booster from the Pra.L range.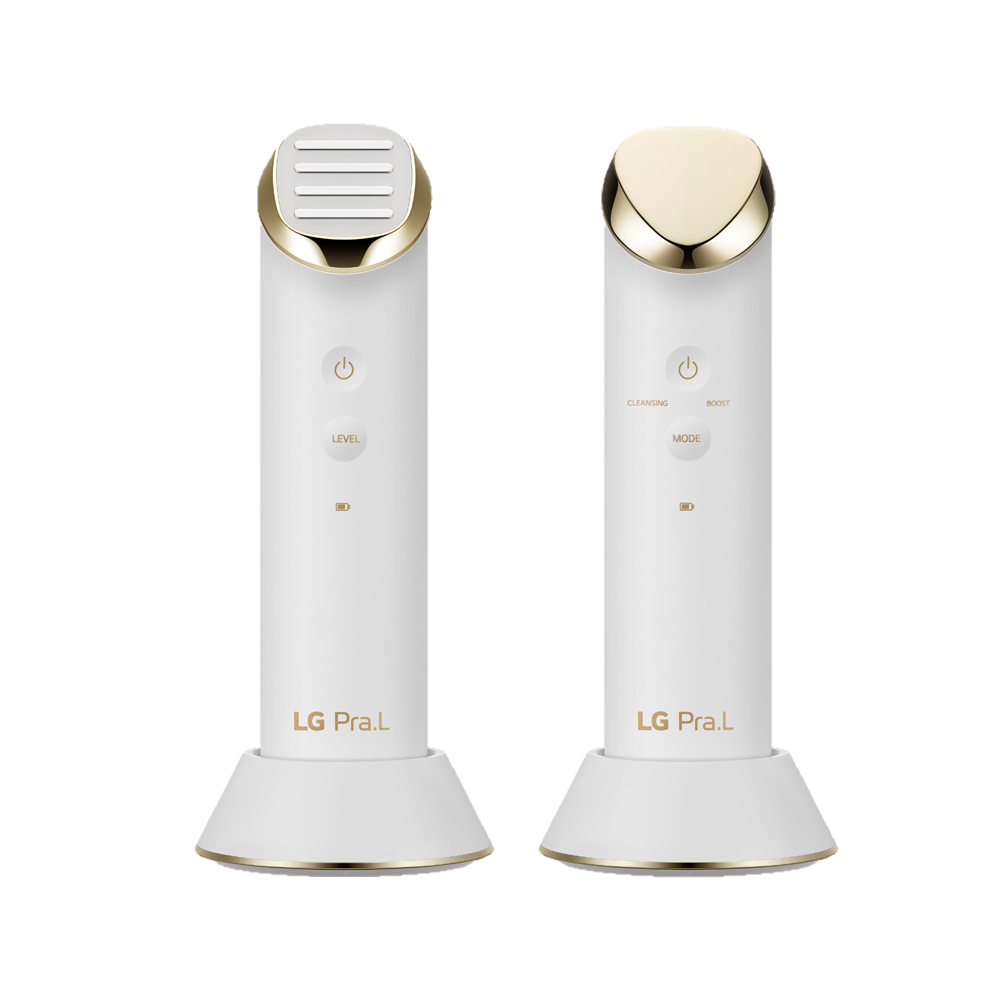 The Galvanic Ion Booster has a Cleansing mode which uses thermal therapy to temporarily loosen pores to draw out impurities and a Boost mode to allow active ingredients in skincare products to be deeply absorbed into the skin. For moms looking for firmer and more youthful-looking skin, the Total Lift Up Care uses high-frequency thermal therapy and red LED lights to stimulate collagen and elastin production during its tightening and lifting modes.
Promotion:
From now to 31 May 2022, enjoy the promotional price of S$499 for the LG Pra.L Total Lift Up Care and Galvanic Ion Booster Bundle. Promotion is available at LG official brand stores on KrisShop, Lazada, Shopee and authorised retailers and distributors Audio House and selected Best Denki Stores.
For more information on LG products, please visit LG website https://www.lg.com/sg.
Wishing all Moms a Happy Mother's Day 2022! Happy Mother's Day Shopping with LG Electronics!
Notes:
(1) For 99.9% reduction in exposure to live house dust mite and bacteria (E. coli and S. aureus). Certified by VDE, kills 99.9% of bacteria (E. coli and S. aureus) with Sanitary – Normal program. Kills 99.99% of viruses (PEDV / ICHV / IBRV) tested by Chonnam National University and 99.9% Human Coronavirus (hCoV-229E) tested by Jeonbuk National University with Sanitary – Heavy Duty program. PEDV / hCoV-229E virus is a type of coronavirus and is not a test result for new coronavirus 19 (COVID-19). LG test results (May vary ±10 per machine).

(2)

99.99% Anti-Bacterial Tested by SGS
(3) Above battery life describes the maximum capacity based on the MobileMark® 2014 results. Actual battery life will vary from specifications depending on model, setup configuration, applications used, features utilized and power management settings
(4) Independent testing shows UVnano charging case eliminates 99.9 percent of Escherichia coli, Staphylococcus aureus and Klebsiella pneumonia bacteria on earbuds within five minutes during charging. UV LED function works only during charging and the FP9 case must be connected to external power source.
(5) The test run by Intertek with test procedure which offered by LG. The water content on the Power Drive Mop pads was on Normal mode. Water content in the Power Drive Mop pads was 85% in high mode and over 80% in low mode while it cleaned 44

?

for 30 mins in normal mode. Water content can vary depending on operating environment.
(6) Based on LG internal testing results observed by Intertek. A9 Kompressor™ receptacle capacity was tested on Turbo mode. Cat hair (Maine Coon) was suctioned and compressed by the manual compression function repeatedly until it reached the receptacle capacity. Compression efficiency "2.4x" was calculated by comparing the weight of compressed cat hair with the weight of non-compressed cat hair (both with the same volume). Actual receptacle capacity (compression efficiency) may vary depending on operating environment.
(7) Dust bag should be replaced when the indicator on the display is flashing 
(8) Ionizer air purification has been tested by Auburn University in US to effectively remove on average more than 90% of allergens of Salmonella, Campylobacter and dust mites. The test data is based on the results obtained in the laboratory environment, and may be different from the actual use environment.
(9) Water Efficiency Rating: 3 ticks, Water Consumption: 0.70 litres/place setting, Wash Program: Eco, PUB. Registration No.: DW-2018/025384/TUV
* Information and pictures courtesy of LG Electronics and APRW *