Alienware, a leader in high performance gaming systems, recently launched their highly anticipated new gaming systems. I attended their launch event for their new gaming systems and got to see their latest Alienware 15 and Alienware 17 laptops and also for the first time in Singapore, the Alienware Alpha Console. With the new gaming devices added on to the Alienware family lineup, the Alienware 13, the Alienware Graphics Amplifier and the legendary Area 51 Desktop.
The Alienware suite of high performance gaming systems, making them a leader in the field of gaming systems. Gamers, whether amateur or professional gamers would find their suite of gaming devices enticing and attractive with their powerful technical specifications and build up. Oh, the new gaming systems looked pretty cool too!
Let me share with you the press release information on the Alienware latest gaming systems!
Futuristic designs for the new age of gaming
In line with Alienware's commitment to superb gaming experience, the new Alienware laptops are designed to be thinner without compromising on performance. The recently launched Alienware 13 is by far Alienware's thinnest laptop ever, and the new Alienware 15 and 17 are both more than 20 percent thinner than their predecessors. Built with elements such as copper, aluminum and aerospace-inspired carbon fiber-filled materials for a rigid and performance-focused mechanical design, the Alienware 13, 15 and 17 focus on components that matter to gamers. The laptops also have a premium full-size keyboard with reinforced metals for uniform typing feedback, ensuring comfortable travel and quick responsiveness for gamers in action.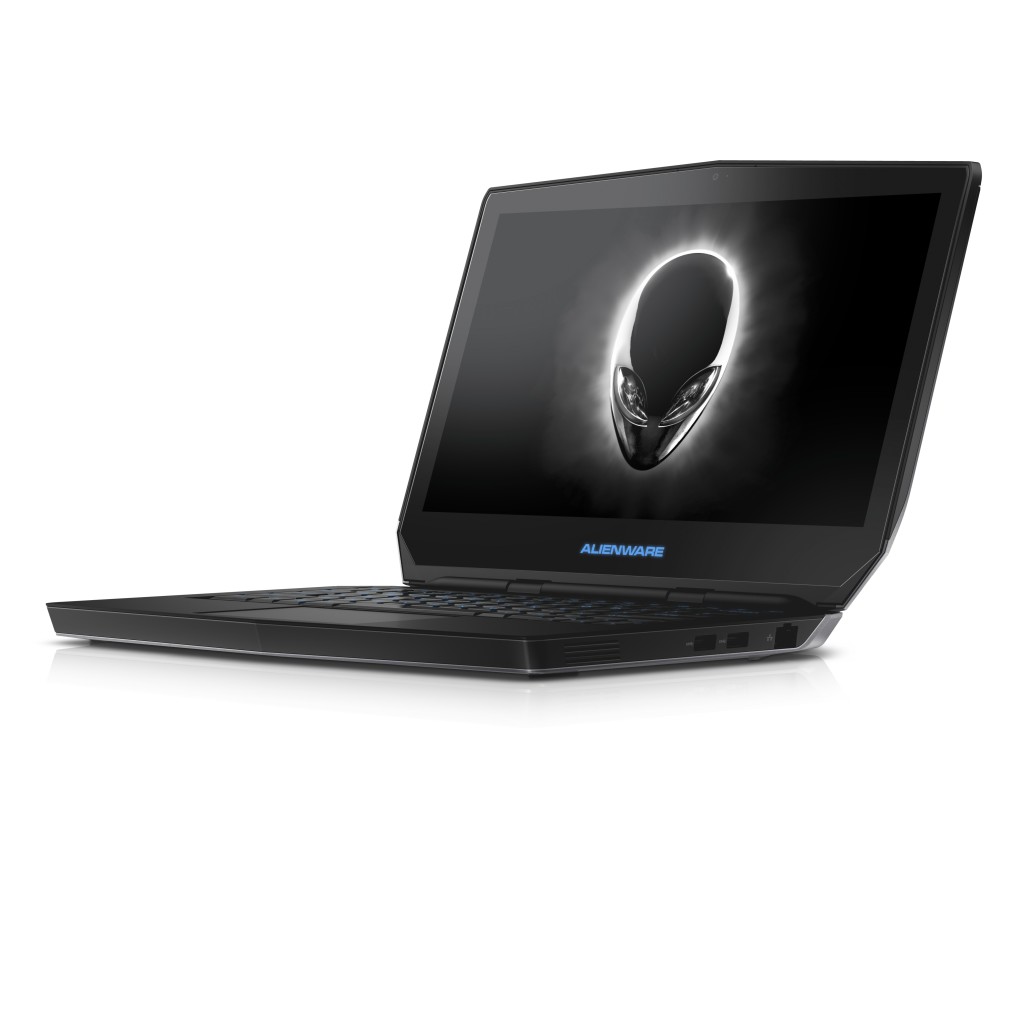 Alienware 13 Touch Screen
Engineered for advanced gaming, and redefining the immersive gaming experience
Alienware pushes the boundaries of bringing gamers the best visuals of the future. Packed with the latest gaming technologies, gamers are now able to enjoy even the smallest of details and appreciate the most graphically stunning games. Despite its small frame, the Alienware 13 does not compromise on visual clarity, offering an optional display powering a 2,560×1,440 QHD resolution.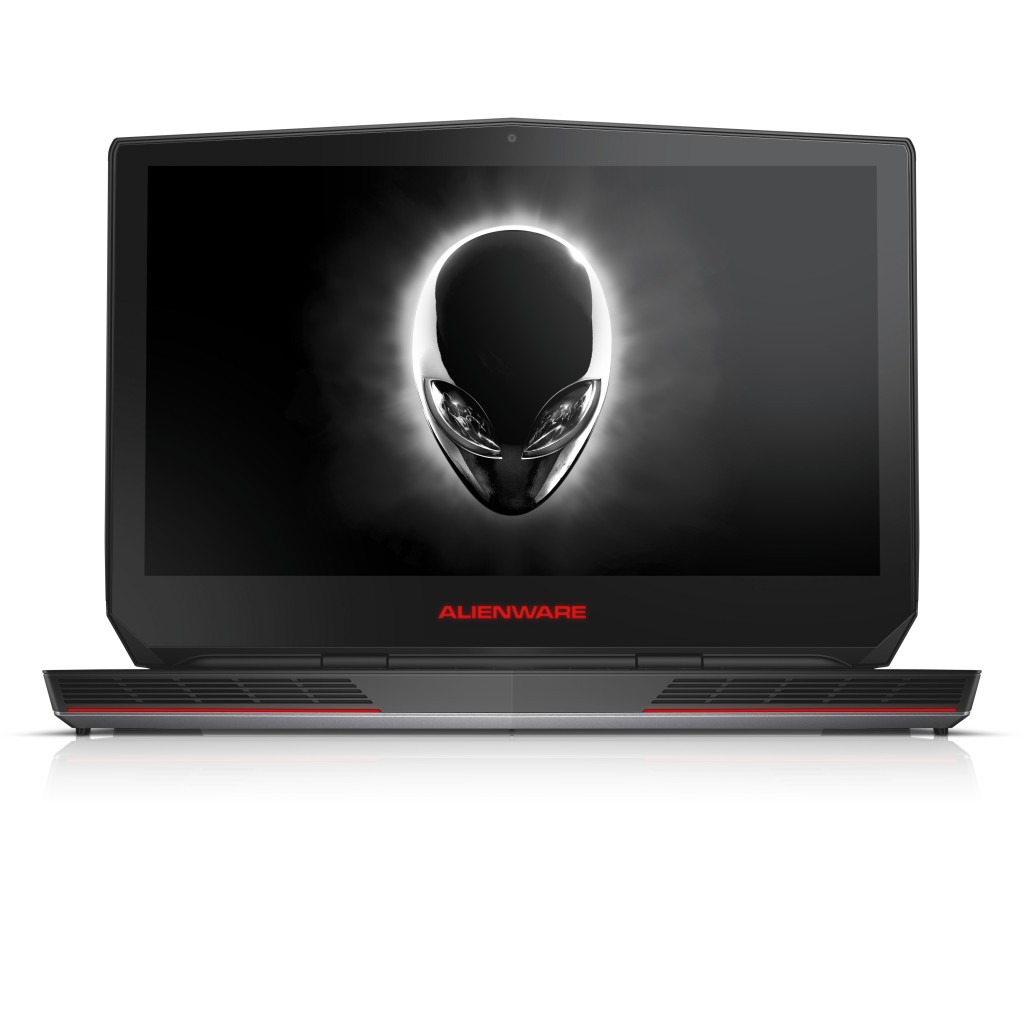 Alienware 15 Touch Screen
Alienware also presents its first Ultra HD 4K screen on a notebook with the Alienware 15, which also comes in FHD option. The optional Ultra HD panel boasts an impressive 3,840×2,160 resolution — 4x the base LCD option -– bringing users the ultimate visual revolution on their laptops. Gamers who demand a large screen will favour the Alienware 17 which prioritizes screen size and picture quality, providing gamers with wide, vivid viewing experience on a notebook. All three laptops also provide optional touchscreen technology for maximum usability.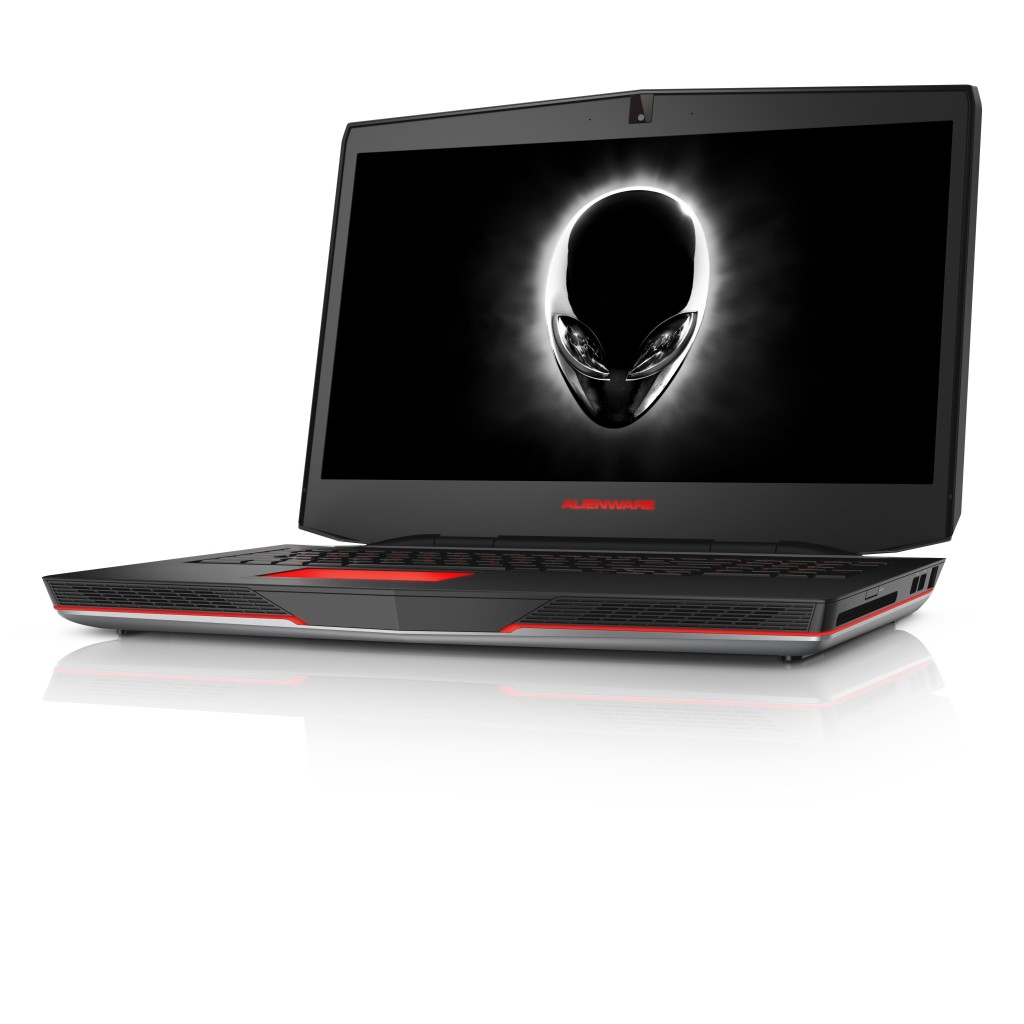 Alienware 17
The new Alienware 15 and 17 are also packed with Intel Core i7 quad-core processors and NVIDIA GTX 980m graphics to deliver maximum graphics performance for even the most intensive games. The Alienware 17 offers a higher base graphics option and higher maximum CPU option than any other Alienware notebooks, promising supreme speed and performance as gamers immerse themselves in the action.
"For more than 40 years, Intel has invented and produced industry-leading microprocessor technology to power a wealth of devices, ranging from massive data centers and sleek 2in1 devices to smartphones and tablets. The close cooperation we have with partners like Dell enables us to bring these innovations to market and I would like to offer my heartiest congratulations to the Dell team on the launch of these cutting-edge devices," said Sumner Lemon, Country Manager, Intel Malaysia and Singapore.
"With Moore's Law celebrating its 50th year anniversary this year, Intel is committed to driving the PC evolution even further through our ongoing collaboration with partners like Dell."
The Alienware 13, 15 and 17 help gamers outpace their rivals with the latest performing networking technologies such as the Killer gigabit Ethernet and the Killer Wireless 802.11ac WiFi. Powered by Klipsch and Creative Soundblaster X-FI technologies, users will enjoy the best sound quality they need when playing their favourite videogames.
Amplifying the legendary gaming performance
When paired with the optional Alienware Graphics Amplifier featuring a desktop GPU of your choice, gamers now have the perfect solution for the full rush of ultimate gaming. The Alienware Graphics Amplifier boosts the already potent gaming performance of laptops, providing desktop graphics quality gaming at home. By simply rebooting, users can get lost in the vivid display and massive performance boost of desktop-class graphics. It also features four powered USB 3.0 ports, so gamers can have instant access to their favorite peripherals and output directly to their gaming displays. The latest Alienware 15 and 17 laptops includes an Intel Core i7 processor configuration that is automatically overclocked when paired with the Graphics Amplifier for a more complete system performance.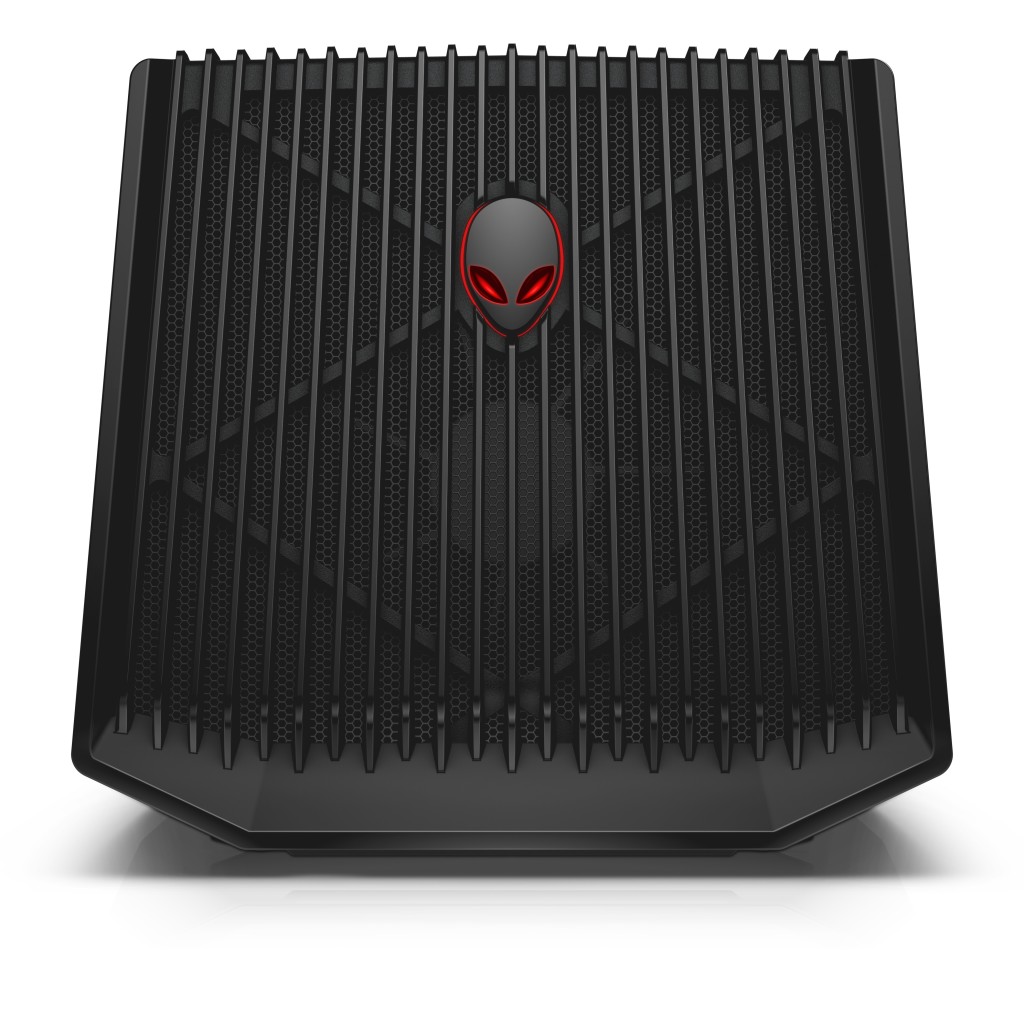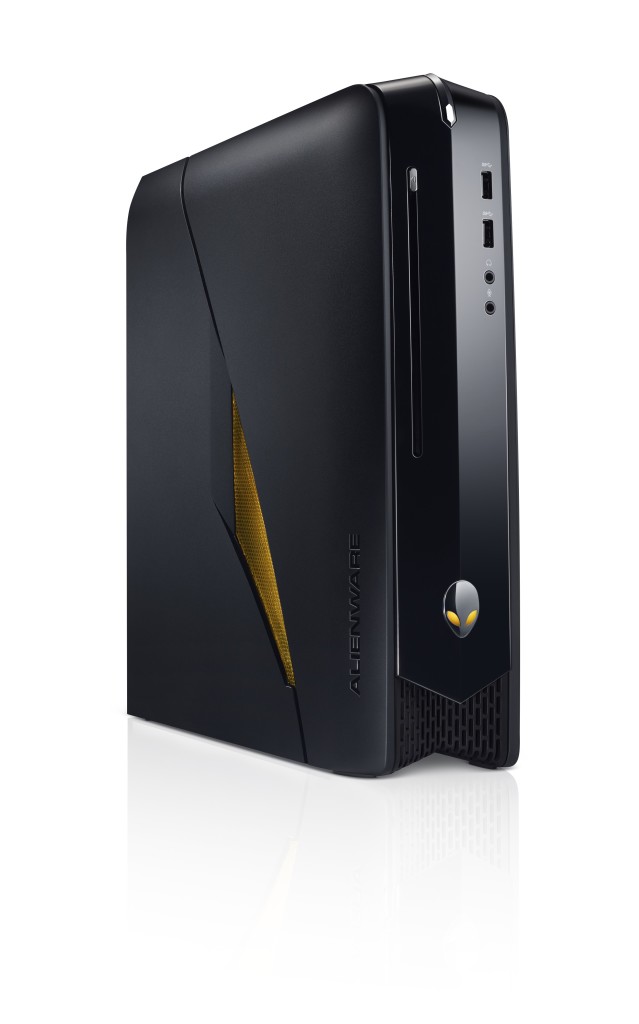 Desktop gaming at a whole new level
The legendary Area-51 features an iconic new Triad functional design that exceeds gamers' requirements for easy access to front and rear ports, providing DIY enthusiasts with an open and comfortable chassis design for future upgrades. It also optimizes airflow for exceptional heat dissipation that ensures maximum performance. Loaded with Intel's latest six or eight core Haswell-E Core i7 K-series processors, graphics options from both AMD or NVIDIA, and up to 32GB of Quad Channel DDR4 memory, the Area-51 can support up to three full-length double-wise graphics cards to enable 11,520×2,160 resolution across triple Ultra HD 4K monitor providing users with superb speed and visuals for extreme gaming action.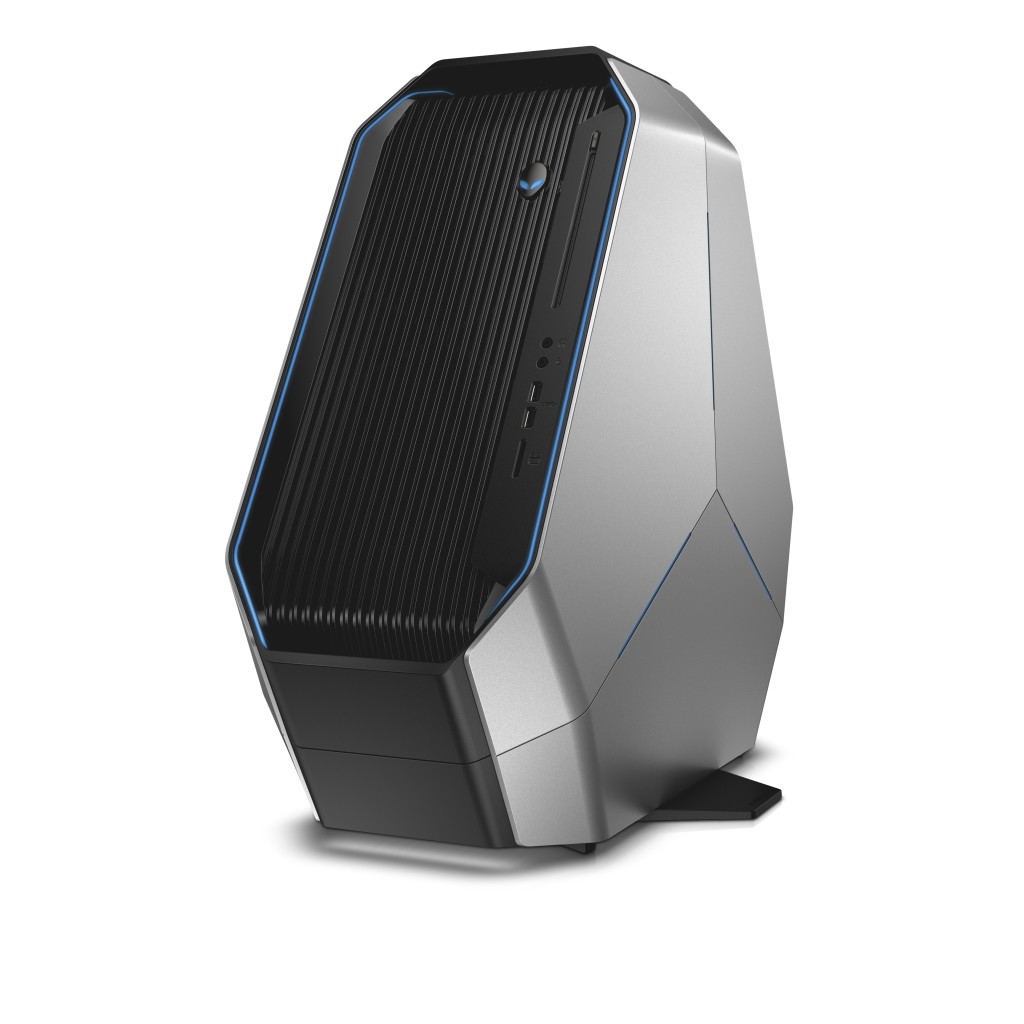 Alienware Area 51
More than just a console
The Alienware Alpha brings the best of both worlds together by combining the freedom of PC gaming with the ease of a console. The exclusive Alienware user interface allows gamers to navigate all of Alpha's core functions with the included Xbox 360 controller. Users can choose to launch Steam Big Picture, adjust core system and AlienFX settings and access their media – without needing a keyboard and mouse. Featuring the 4th Gen Intel Core i7 Processors, graphics powered by a custom-built NVIDIA GeForce GTX GPU 2GB GDDR5, gamers can enjoy gaming on a big screen in 1080p Full HD beauty.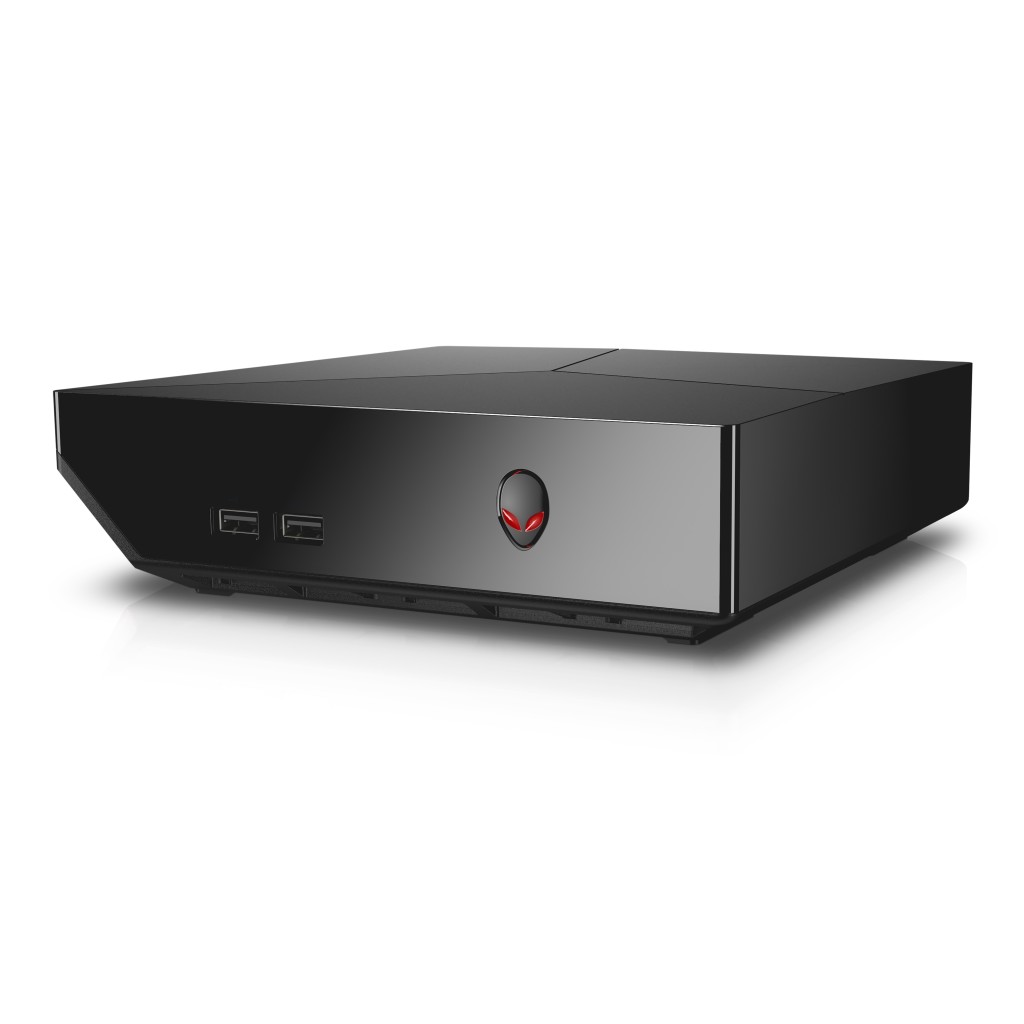 Alienware Alpha
Availability
The Alienware 15is available now starting at SGD2,499
The Alienware 17is available now starting at SGD2,699
The Alienware 13is available now starting at SGD 1,999.
The Alienware Graphics Amplifieris available now starting at SGD 418.99.
The Alienware Area-51desktop is available now starting price at SGD3,999
The Alienware Alpha console will be available from early March 2015 at a starting price of SGD1,699
* Information and pictures courtesy of Dell Singapore and cohn&wolfe XPR *