Audio House will be moving to a new location this coming October and they will be holding Audio House 10-Day Moving Out Sale – 12th to 21st September 2020! A 10 days moving out sale to clear all stocks in their existing premises from 1230pm – 9pm daily at their showroom located at 72 Bendemeer Road, Luzerne Building, 339941 and 24 hours on Audiohouse.com.sg.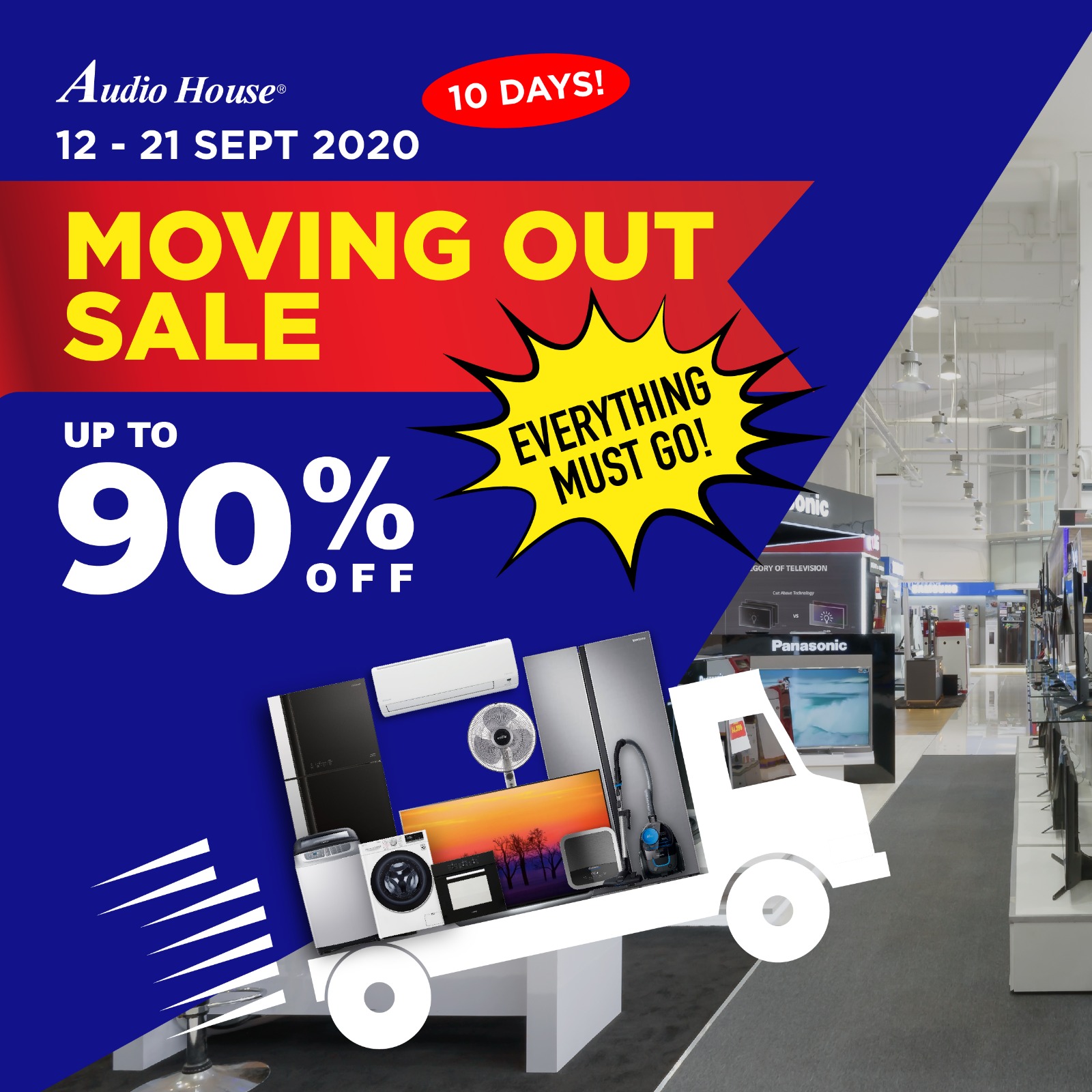 If you are looking for new electronics, technology gadgets, home entertainment, home appliances, kitchen appliances, it's a good time to check out Audio House Moving Out Sale taking place from 12th September to 21st September 2020.
All stocks have to go, as they are not looking to move any of their stocks from the current premise to the new place, so they are selling everything at up to 90% OFF! Over 2,700 electronics items including TVs, fridges, washers, sound system, aircons, robotic vacuum, oven, hob & hood, water heater, kitchen appliances and more will be offered below cost price during the sale.
On top of that, customers will be entitled to additional 20% cashback with every $100 spent at their offline or online store. The promotions are applicable to all participating brands and models.
Check out the brochures below: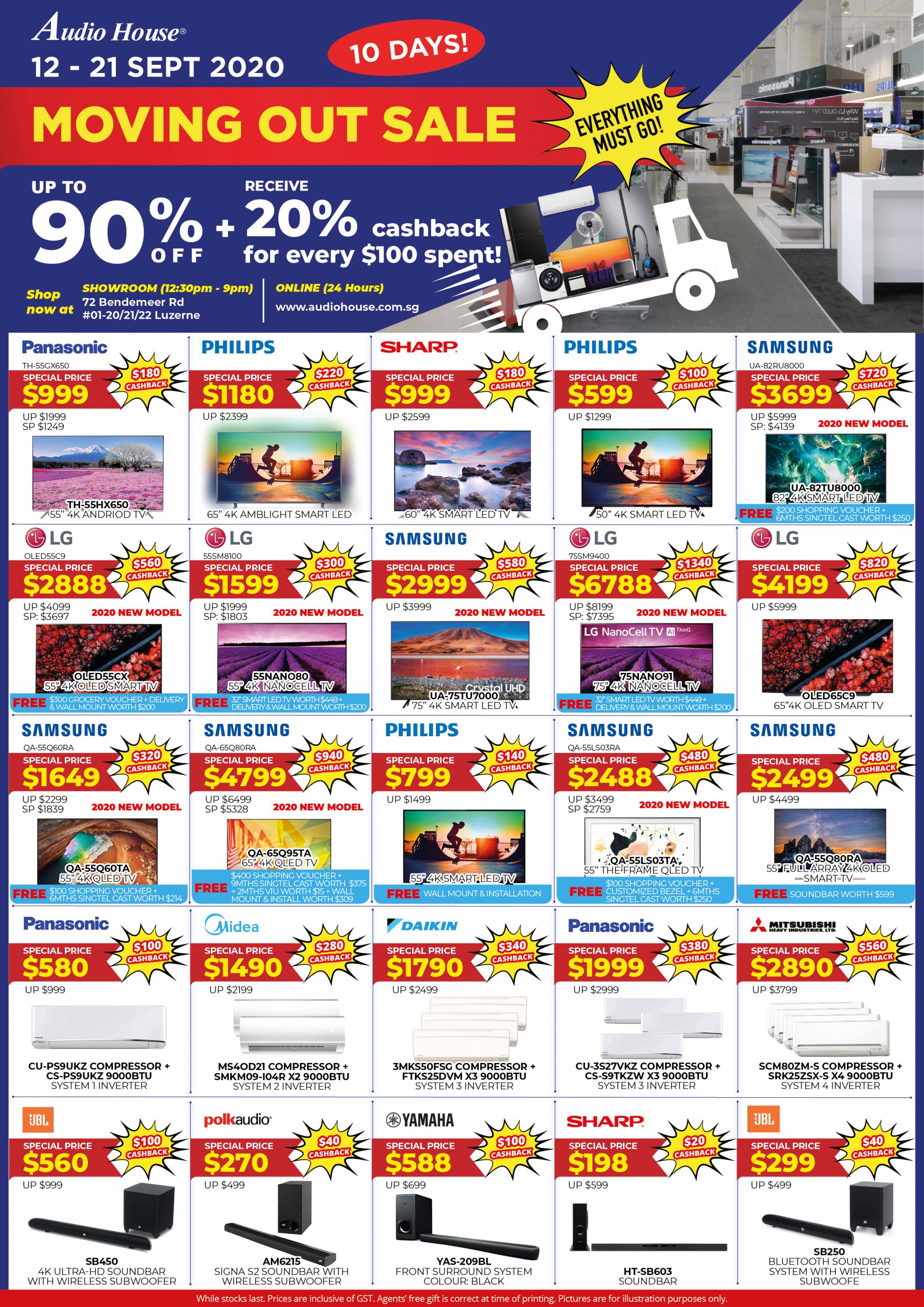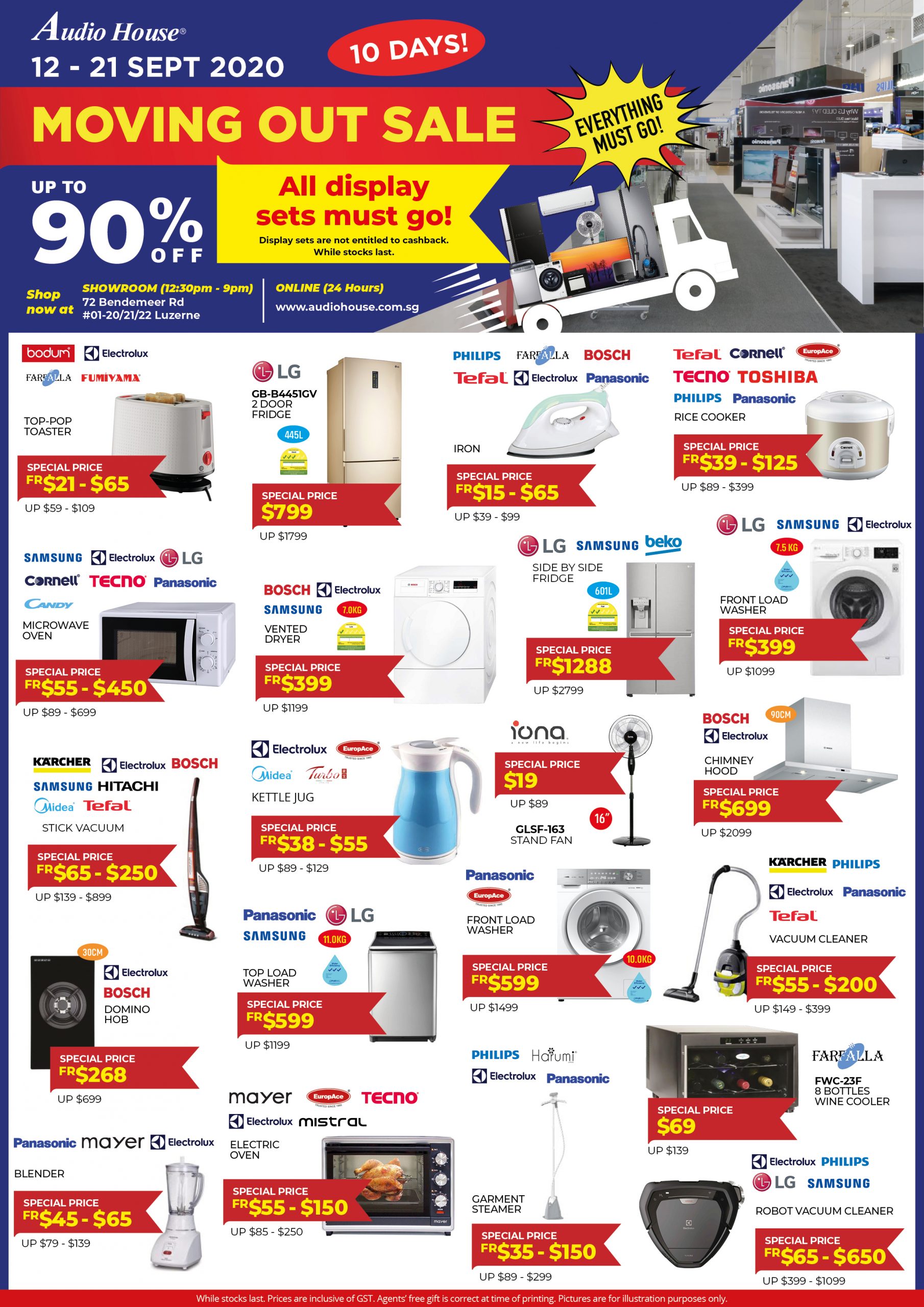 Customers who are interested to receive brochures and more details can RSVP at https://exclusive.audiohouse.com.sg/
Audio House 10 Days Moving Out Sale
Date: 12 September – 21 September 2020
Time: In-store – 1230pm – 9pm
Online – 24 hours
Venue: In-store: 72 Bendemeer Rd, Luzerne building Level 1, Singapore 339941
Online: www.audiohouse.com.sg
Do share this Audio House Moving Out Sale with your loved ones, family, relatives and friends. Pass It On and Pay It Forward! Sharing is Caring!
* Information and pictures courtesy of Audio House and Brand Cellar *