Experience 5G at Singtel unmanned pop-up retail store
Singtel recently unveiled their 5G use case with 5G Now@UNBOXED, its 24/7 unmanned pop-up retail store now enhanced with 5G connectivity. Customers, visitors and retailers can now experience 5G at Singtel unmanned pop-up retail store, getting a first hand taste of 5G in action, how it can transform and reshape our daily life, our work and shopping experience as we know it.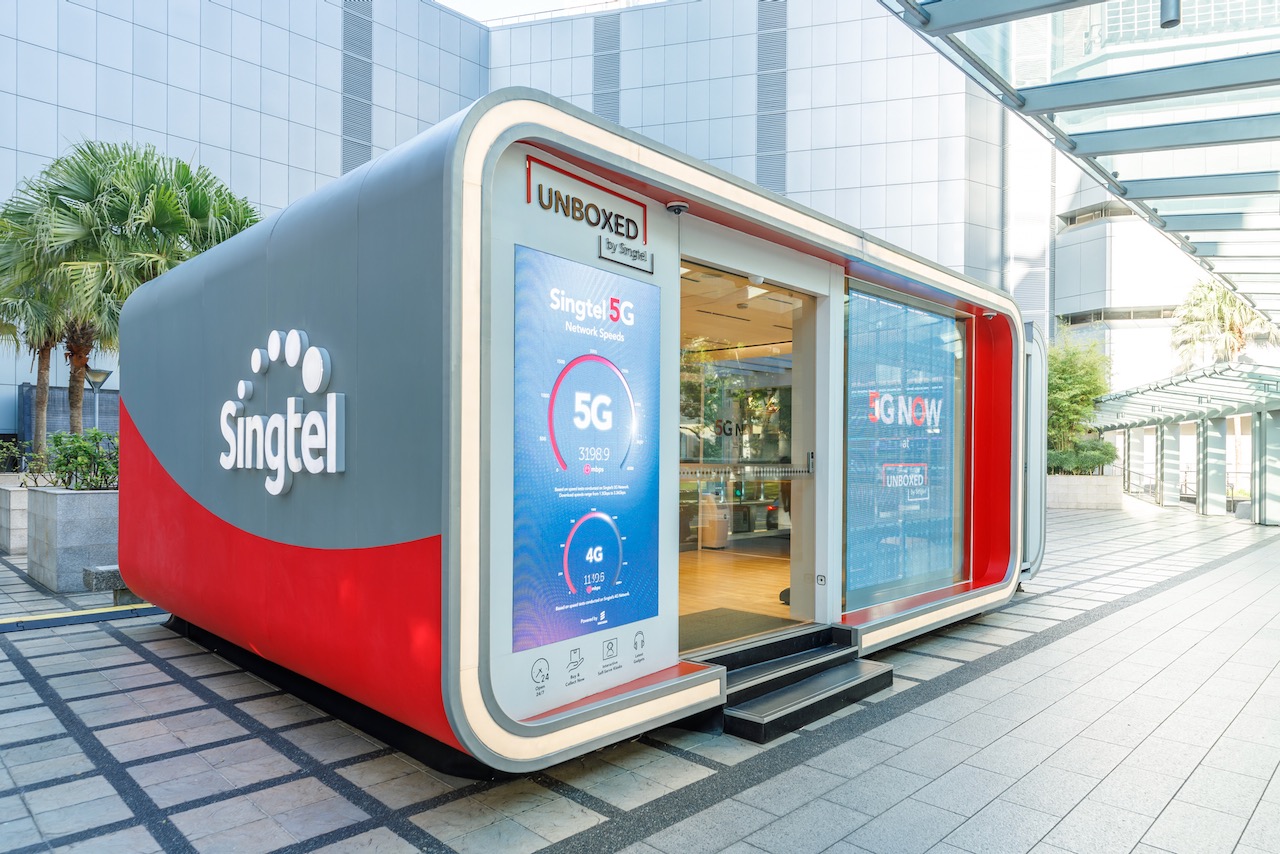 Mr Yuen Kuan Moon, CEO, Consumer Singapore, Singtel, said, "Having launched our 5G NSA network last week, we are keen to share the benefits of 5G and the opportunities it brings for the retail industry. What better way to demonstrate this than through our unmanned store now powered by a faster, more reliable network that enables seamless, personalised engagement with customers and new efficiencies for retailers."
The deployment of 5G with its low latency and high speeds makes the modular store even more moveable as it can be set up anywhere without having to lay fibre cables. In addition, Singtel's customers will benefit from a more seamless and swifter service on its connected self-serve kiosks which allow SIM card replacements, prepaid card purchases, device collection and more while enhancing the store's security system. 5G can also power IoT and artificial intelligence, enabling real-time intelligent connectivity and analytics in-store. This allows communication between UNBOXED's roving smart robot ambassador Stanley and 5G virtual assistant Stella at the kiosks, creating a more personalised shopping experience for customers. Stanley is also integrated with the store's security system to detect customers who are running a temperature as well as ensure customers adhere to safe distancing measures. As a next-generation retail concept, this contactless service model shows how 5G can help retailers better adapt and reach their customers in a post-COVID new normal.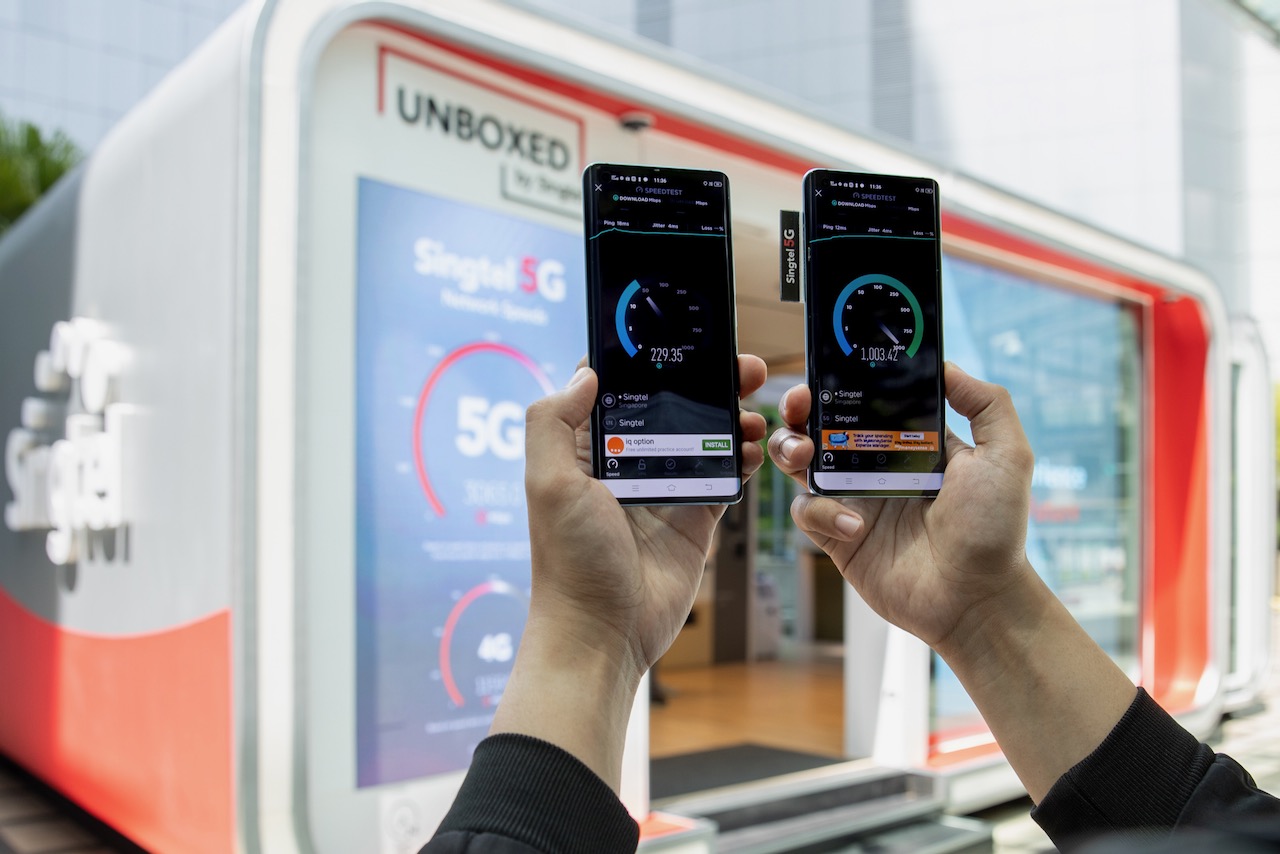 "COVID-19 has ushered in a new, digital way of life for many people, accelerating a fundamental shift in the retail industry toward a hybrid online and offline retail model. The deployment of 5G at our pop-up store is timely as its ultra-fast speeds and low latency will make the self-serve retail model even more compelling for a digitally-minded set of consumers. UNBOXED gives a glimpse into the richer experiences 5G can offer in combination with IoT, artificial intelligence or even augmented and virtual reality while providing customers with a pleasant and safe buying environment," Mr Yuen added.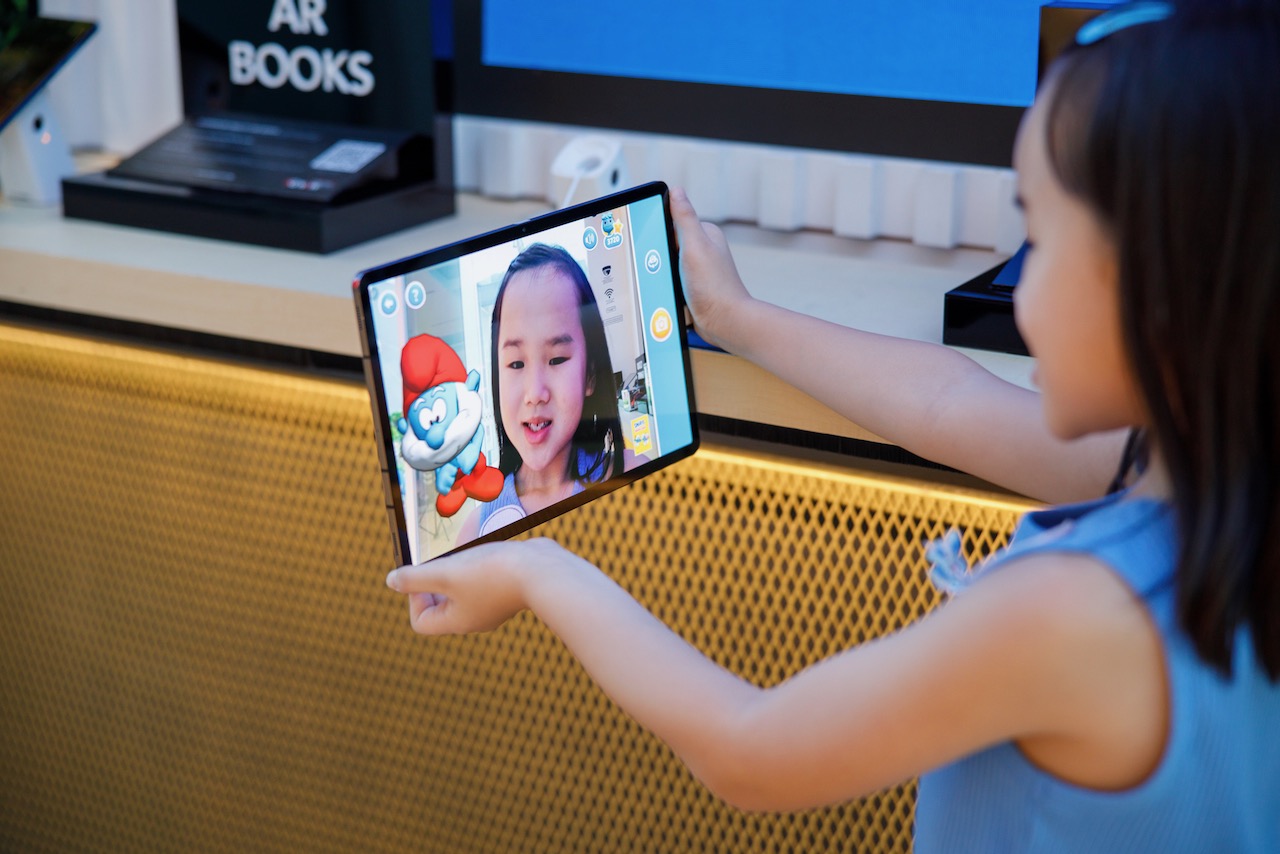 Singtel also demonstrated speeds of more than 1Gbps at UNBOXED, showing the significantly faster speeds that customers will be able to enjoy on Singtel 5G. For instance, a two-hour HDR movie can be downloaded on a 5G connection in just 40 seconds.
Singtel also showcased how 5G can be deployed in other consumer use cases, one highlight being an interactive 3D reading experience through augmented reality, and high-performance 5G cloud gaming.
UNBOXED is currently located at Singtel Comcentre and will move to popular venues across the island in the coming year, bringing the Singtel 5G experience to a wider audience. Customers can also choose to experience the showcase from the comfort of their home via a virtual tour on singtel.com/5G.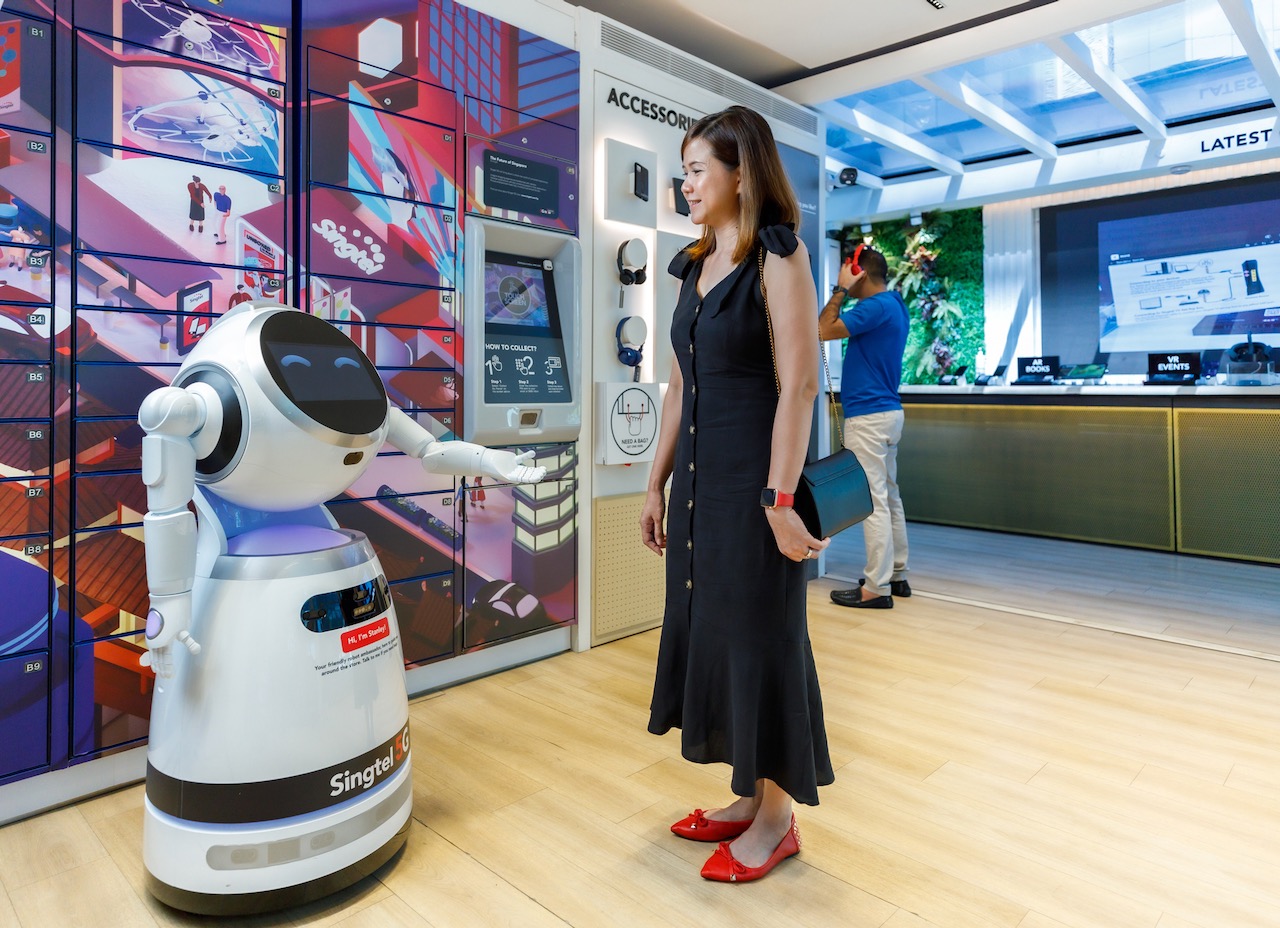 Singtel recently announced that they have launched its 5G NSA Network, they are the first to offer 5G of more than 1Gbps on 3.5GHz, offering Singtel customers an early taste of 5G ultra-fast mobile speeds. As Singapore starts preparing to fully implement 5G networks and infrastructures, we can now have a feel of the potential and capabilities of 5G on our daily life, leisure and in our line of work. An even faster era of mobile data networks and downloads, how would 5G help or change the new normal of work in the very near future is going to be interesting.
Meanwhile, it's time to look for a 5G ready smartphone and get ready to adopt 5G networks and technology. I do hope to find an opportunity to test out the 5G networks and share my experiences! Do keep a lookout for my 5G news and updates!
* Information and pictures courtesy of Singtel *