It's a Friday evening today on the 31st August 2012. The weekend is promising to be an exciting weekend with COMEX 2012 ongoing and if you are now heading towards COMEX 2012 or during the weekend, do check out some of the products that I am sharing with my readers here, from the HP family line!
HP has a great list of laptops and accessories that will be showcased at COMEX 2012, check out their brochures for more details on great deals and savings. Do check out my recent write up on the HP Envy Sleekbook and Spectre XT! Here are the brochures for HP during COMEX 2012 !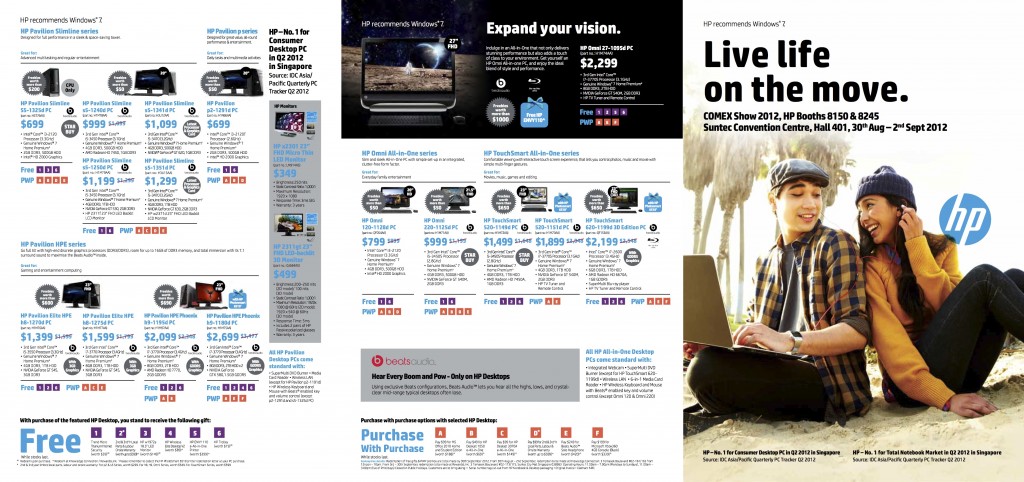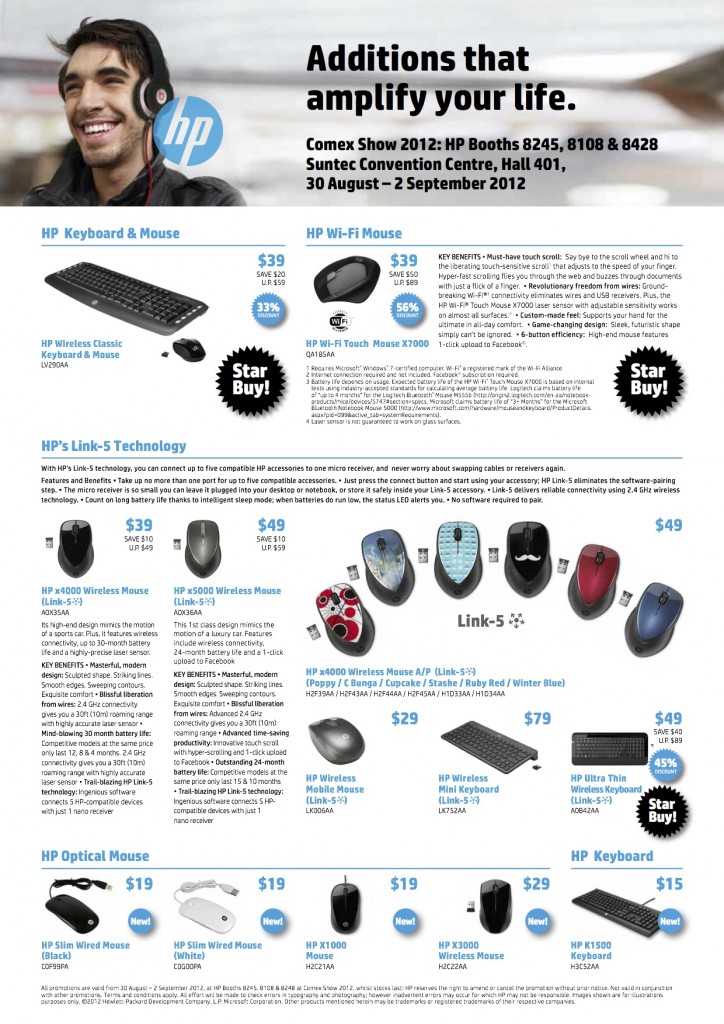 Happy Shopping for HP at COMEX 2012 !