Today on the 21st January 2012, just 2 more days before the Year of the Dragon takes over the reins from the Year of the Rabbit, I was outside with a group of photography and social media circle friends at Labrador Park, exploring the boardwalk and taking sunset photographs. The late afternoon rain did not dampen our mood for our photography outing and we were blessed with this awesome and most beautiful blessing by Mother Nature.
A Double Rainbow !!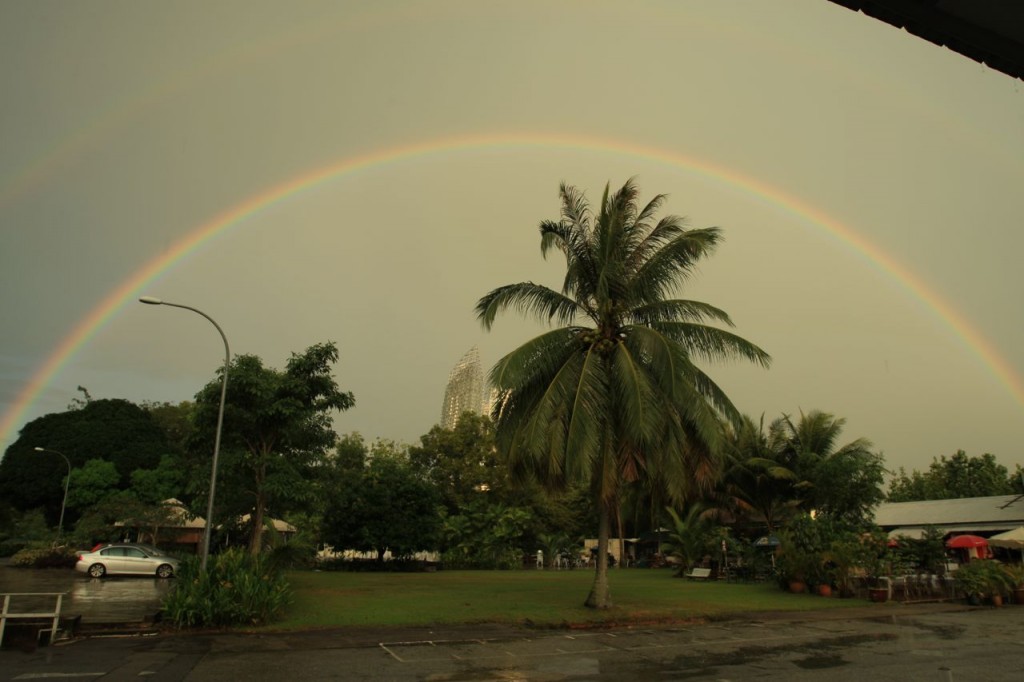 It was so beautiful, beyond our words and imagination, just by standing there and admiring in awe of the blessings showered upon us! For an in-depth meaning of Double Rainbow, do check out Stumpbo's blog post here! Do check out Stumpbo's Double Rainbow post too!! The Double Rainbow of 2012 welcomes the Year of the Dragon with blessings, according to Feng Shui writer Lillian Too, the double rainbow is a sign from the Heavens above, from the cosmic Universe that we are about to have something great fall into our lap, and that one good thing will lead to another.
I am so blessed today with the Double Rainbow blessings and I would like to share and spread the Double Rainbow Blessings for my readers for Dragon Year 2012 !! Double Rainbow – An auspicious blessing for all!! May u be blessed with greatness in 2012!!