For Hello Kitty fans, there is something very special and exclusive Hello Kitty at COMEX 2013. That is the exclusive limited edition Hello Kitty X EXILM EX-TR10!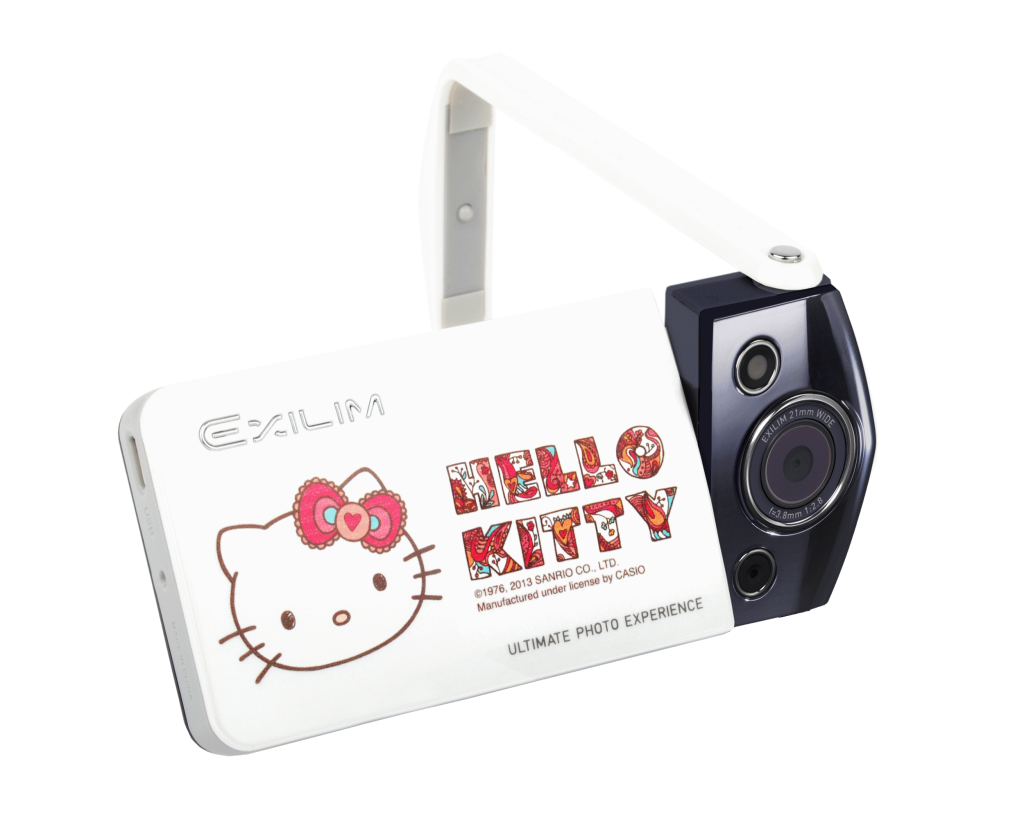 Hello Kitty fans can now enjoy looking at their beloved Hello Kitty design while taking perfectly-framed self-portraits on the Casio EXILIM EX-TR10 camera as Casio Singapore today announced the launch of its limited edition Hello Kitty X EXILIM EX-TR10, exclusive only to Singapore. Singapore consumers will be the only ones in the world who can purchase this latest and much-coveted addition to Casio's self-portrait line of digital EXILIM cameras, designed in partnership with Sanrio Hong Kong.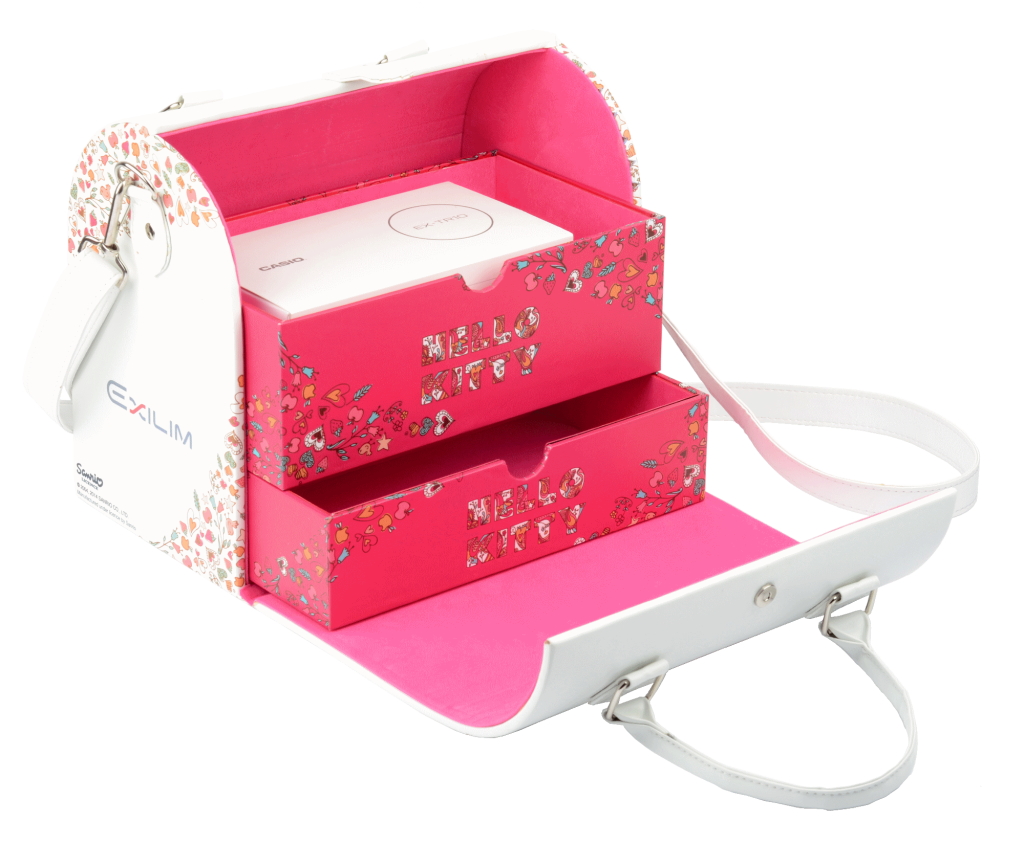 The Hello Kitty X EXILIM EX-TR10 comes in a beautifully-decorated Hello Kitty-themed wooden case, with a variety of Hello Kitty-themed accessories that is bound to delight every Hello Kitty fan. This includes a camera strap, passport holder, carrying bag, camera pouch and screen cleaner as well as a limited edition certificate of authenticity.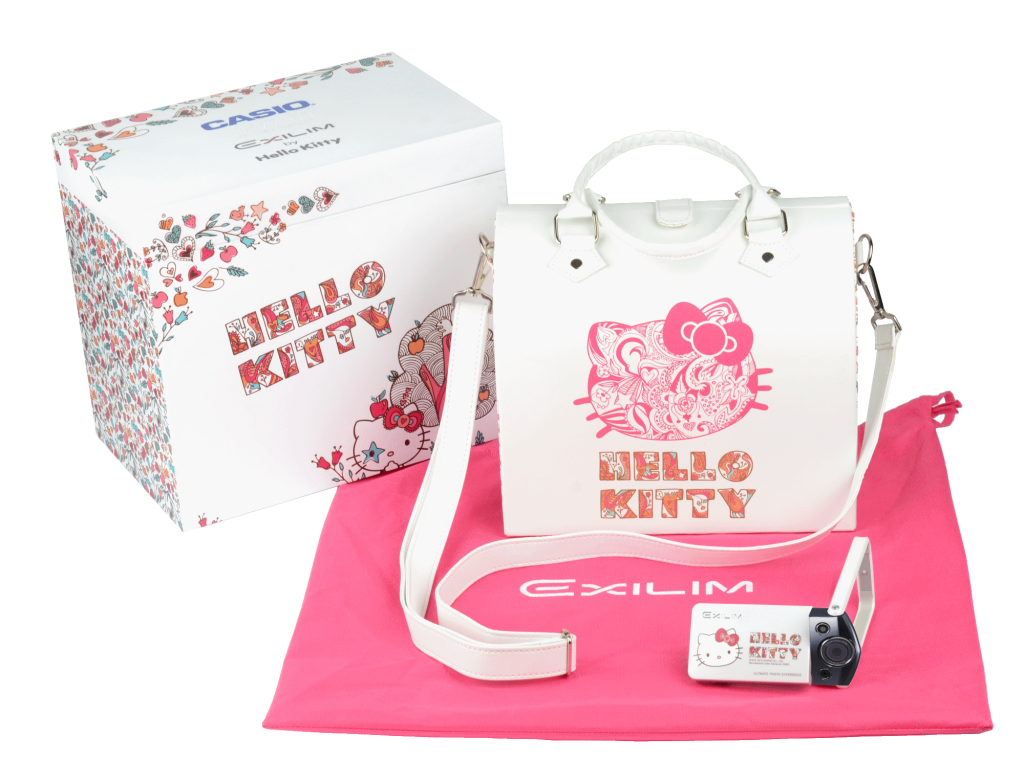 All the Hello Kitty-themed accessories that come with this limited edition camera are accented with a series of fun patterns and bright hues set against a white background, making these eye-catching novelty items a worthy addition to every Hello Kitty lover's collection.
The EXILIM EX-TR10 is a 12-megapixel digital camera featuring a one-of-a-kind swivel function that makes possible perfectly-framed self-portraits. Similar to the much sought-after EXILIM EX-TR15, the EX-TR10 also features a motion-shutter that allows consumers to activate the camera's countdown timer from a distance and is equipped with the widest angle lens in the industry, allowing photo buffs to capture wider landscapes.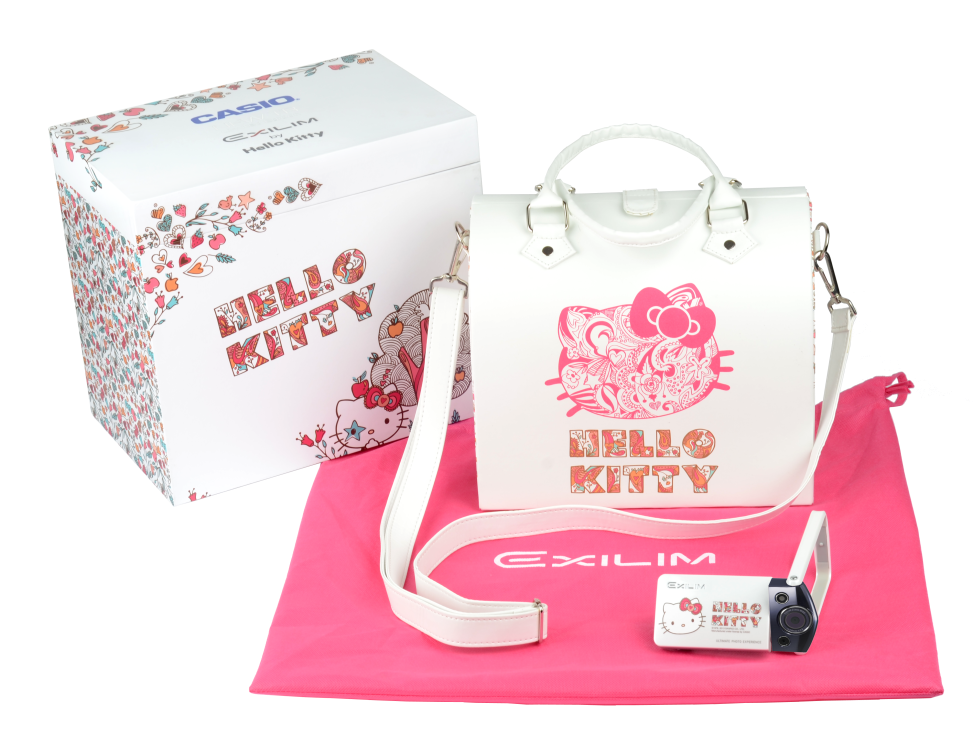 Where to Buy 
The Hello Kitty X EXILIM EX-TR10 cameras will be sold at the upcoming COMEX Show 2013 (5th to 8th September) at the Casio booth 6116, Hall 6A and will be limited to just 25 units per day retailing at S$1,199.00. 
For more information, please visit: http://www.casio-intl.com/asia-mea/en/news/2013/EX-TR15_10_detail/
Hello Kitty fans, do take note of the following points –
1. Each consumer will only be entitled to purchase one unit of the Hello Kitty X EXILIM EX-TR10.
2. No reservations are allowed.
Happy Shopping for the Exclusive Hello Kitty Casio EXILIM EX-TR10 at COMEX 2013 !
* Information and photographs courtesy of Casio Singapore and Ogilvy Public Relations *