Food Swap Ideas for World Health Day from Bosch
World Health Day is on 7th April, let's face it, we all love to eat, some live to eat, some eat to live. In Singapore, due to our hectic work and lifestyle, there are many a times whereby we eat outside more than we cook/eat at home, thus our diet is getting richer.
Do you feel the call, the urge to eat healthy on top of staying healthy with exercising? Personally, I face it as my age starts to catch up on me, I am slowly moving towards eating more healthy food, it's not as easy as it seems with the availability of food choices outside, that makes it so easy to go out and eat before going home.
We can make choices and decisions to eat healthy, let me share with you foodies, food swap ideas for World Health Day from Bosch. These are some great food tips by Bosch that you can do it at home, for your family, without compromising gastronomic enjoyment yet eating healthily!
Tip #1: Ditch butter – go with avocado purée instead
It's difficult to imagine a life without butter. It tastes delicious on your breakfast toast and it's a staple ingredient in so many of our favourite dishes and desserts; yet it's not doing your health any favours. Here's a secret way to indulge in that delicious, creamy flavour without giving up on your health goals – replace butter with avocado purée. Avocados are chock full of vitamins, loaded with healthy fats, do not contain any cholesterol or sodium, and they make a great dip too.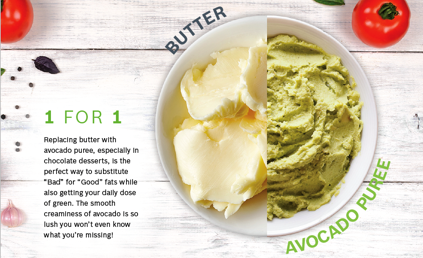 Tip #2: Swap breadcrumbs for rolled oats
Crispy breadcrumbs add a delicious layer to your dish. But did you know that pre-packed breadcrumbs are often heavily seasoned and packed with sodium? Swap it out for rolled oats mixed with herbs for an aromatic coating for your meat and crumbed seafood dishes instead.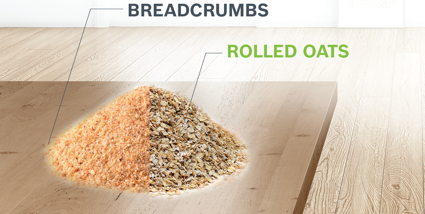 Tip #3: Skip the heavy cream for evaporated skimmed milk
Evaporated skimmed milk has the same consistency as heavy cream – at a fraction of the fat. Evaporated milk tends to have a bit more sugar (about 2 grams), but the major drop in fat content makes it a worthy trade-off for your special pasta dishes and rich creamy desserts.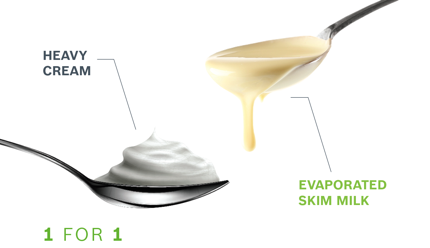 Tip #4: Replace pasta with zucchini ribbons
Pasta is delicious, easy to make, and a staple of every busy cook's diet. If you're looking to cut down on your carbohydrate intake, replacing pasta with thinly sliced zucchini ribbons is a quick way to reach your goals without giving up on your favourite Italian food.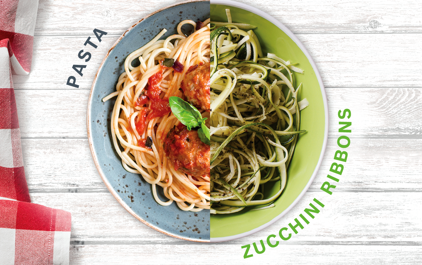 Folks, healthy eating can be just as fun and delicious too! Let's all strive to eat healthy, starting with the above food swap ideas for World Health Day by Bosch!
Remember to pay-it-forward and pass-it-on, the healthy food swap ideas by Bosch to your family, relatives and friends!
* Information and pictures courtesy of Bosch and Allison+ Partners *