Logitech M221 Silent Mouse Review
The Logitech M221 Silent Mouse was recently introduced in October 2016, joining Logitech's family of technology products and peripherals. The M221 Silent is the first mouse to receive the Quiet Mark seal of approval from the Noise Abatement Society. I was recently given the opportunity to test and review the Logitech M221 Silent Mouse for a few weeks.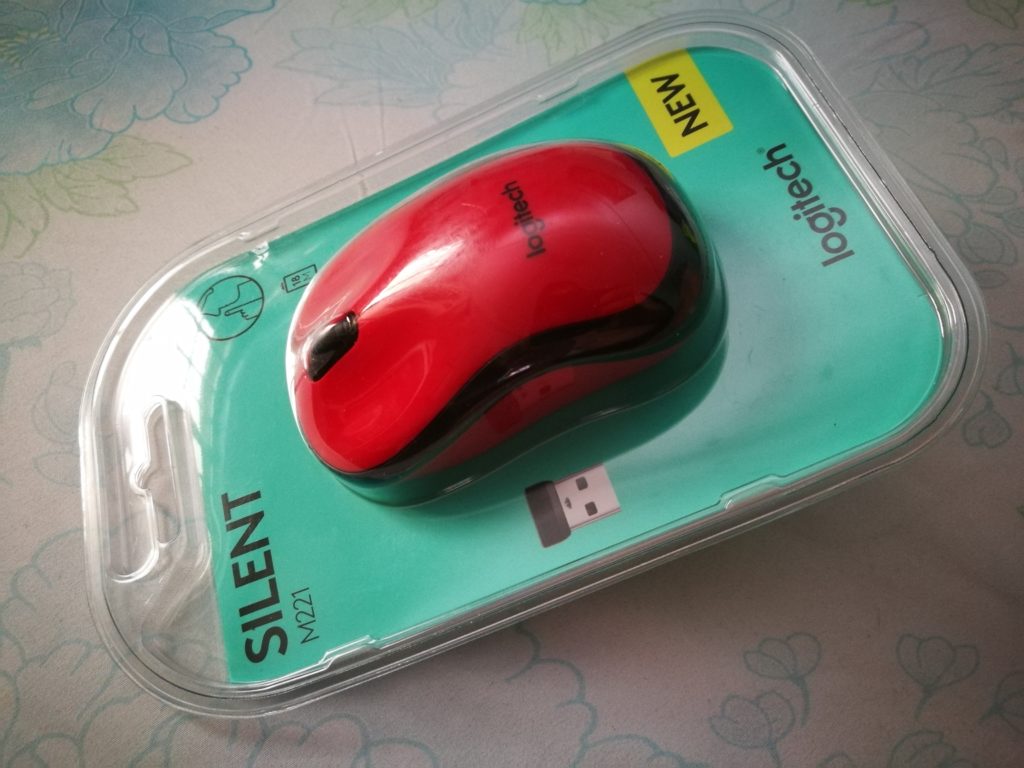 Before I start sharing on my views and thoughts of the Logitech M221 Silent Mouse, let me give a recap on some key information and details of the the M221 Silent Mouse –
Key Features
Work quietly: Experience the same "click" feel and over 90% noise reduction of the click sound. The M221 Silent features a rubber wheel for quiet scrolling and the feet are made of high-performance material for quiet gliding.
Reliable. Strong: Enjoy a wireless connection up to 33 feet (10m) away**, thanks to the included plug-and-forget nano receiver. With the Logitech Advanced Optical Tracking, the M221 Silent delivers ultra-precise moves on almost any surface. And, the M221 Silent works with Windows, Mac, Chrome OS or Linux-based computers.
18-month battery life: With the M221 Silent, you can go longer between battery changes because the mouse automatically puts itself to sleep when not in use.
Comfortable shape. Mobile size: The ambidextrous design provides more comfort and precision than your touchpad.
Product Specifications
Mouse Dimensions:
Height: 3.89 in (99 mm)
Width: 2.36 in (60 mm)
Depth: 1.54 in (39 mm)
Weight (including battery): 2.65 oz (75.2 g)
Number of buttons: 3
Sensor technology: Logitech Advanced Optical Tracking
Sensor resolution: 1,000 dpi
Logitech Advanced 2.4 GHz wireless connectivity
System Requirements
Windows® 10, Windows® 8, Windows® RT, Windows® 7
Mac OSX 10.5 or later
Chrome OS
Linux Kernel 2.6+2
Powered USB port 
Warranty
1-year limited hardware warranty
Price
SGD $25
Thoughts and views of the Logitech M221 Silent Mouse
As the name of the product suggests, it's very quiet, hardly any noise at all and not much of a clicking sound when I am using it.
Easy to setup, connect and use
Small and lightweight, easy to bring it out
The nano receiver is needed, to plug into the USB drive for the Logitech M221 Silent Mouse to work. For computers with few USB ports, this might not be ideal for them.
If you are looking for an affordable mouse, small, light and easy to bring it out, do check out the Logitech M221 Silent Mouse.
I would like to thank Logitech Singapore for the opportunity to review the Logitech M221 Silent Mouse.
* Information and details courtesy of Logitech Singapore and SPRG *