Happy Chinese New Year 2016!
Today marks the first day of the Year of the Monkey, first day of the Chinese Lunar New Year 2016. First and foremost, I would like to wish everybody Happy Chinese Lunar New Year!
Leading up to this Chinese Lunar New Year, it had not been easy at all, starting in the first week of January 2016 and there were a lot of feelings and emotions in the month of January and I wrote a short article (not too lengthy I hope) on the 1st of February 2016. With the feelings, thoughts and emotions unleashed, I felt much better celebrating my Chinese Lunar New Year 2016. Our Chinese Lunar New Year is a time for gatherings and celebrations with family and relatives. I would also like to take this opportunity to thank my relatives and friends who backed me up, rallied and supported me during the month of January 2016.
While the world economy and Singapore's economy is heading into a very uncertain economic climate and market conditions, we do not know what lies ahead for everyone of us and how long it will last. Even though I am still planning and charting my next phase of my journey, it seems to be getting more challenging and difficult. Nevertheless, I am grateful and blessed by my family, relatives and friends, with their moral support and motivation. I count my blessings, I am humbled.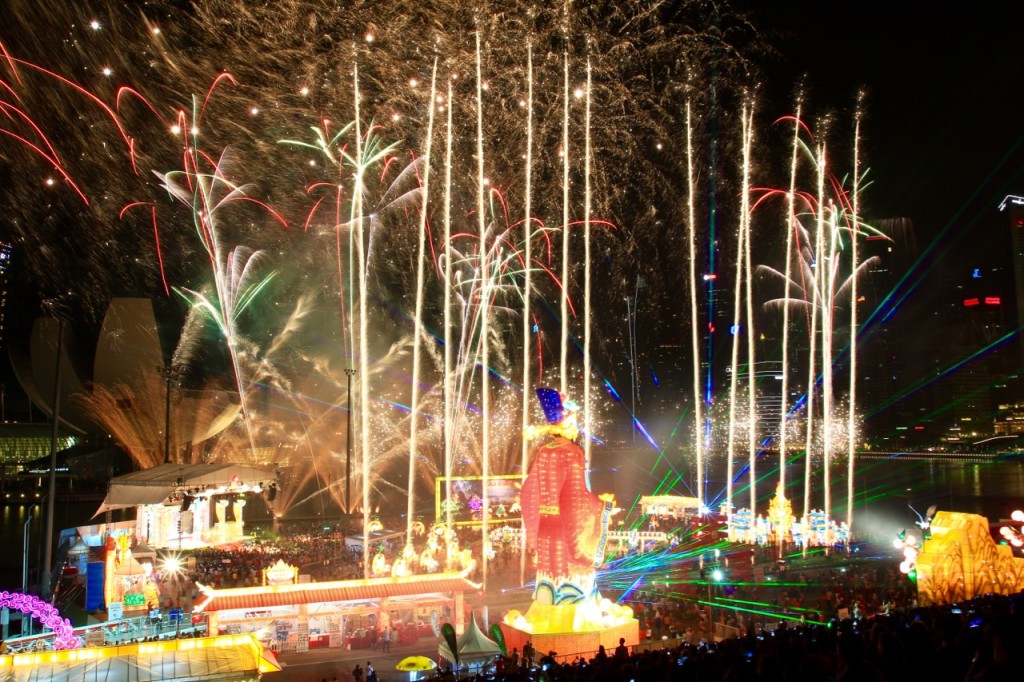 This River Hongbao 2016 New Year Eve countdown fireworks ushered in the Chinese Lunar New Year 2016, let this be a big bang, bright and colourful, to take on the challenges and difficulties of the year 2016, to achieve your goals and objectives, and for myself, a new phase, a new journey!
May The Force Be With You for the Year of the Monkey! Wishing you folks good health! Towards A New Hope we go!