Dear friends and readers,
With this countdown fireworks from Singapore's New Year Eve Countdown at the Marina Bay (taken from Singapore Flyer location)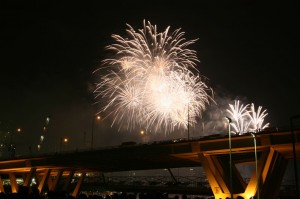 Wishing All of you Happy New Year, wishing you all the best of luck for the Year 2010, a new year, a new hope, a new beginning and let's all start off with a bright bang of fireworks !!
p/s : more fireworks photos here !