LG recently announced their latest smartphone model to their line, the LG G3, built on the legacy of the acclaimed LG G series with Simple is the new Smart. The LG G3 was launched worldwide in a series of launch events taking place in six cities worldwide – London, New York, San Fran-cisco, Seoul, Singapore and Istanbul. LG aims to redefine the definition of a global smartphone for the global customers. Now, let me share with you more on the LG G3 smartphone!
Highlights of the new G3 include:
Ÿ  5.5-inch Quad HD display with 538ppi with four times the resolution of HD and almost two times higher resolution than a Full HD display
Ÿ  13MP OIS+ (Optical Image Stabilizer Plus) camera with a revolutionary Laser Auto Focus that can shoot stunningly sharp images in a fraction of the time required by conventional phone cameras
Ÿ  Polished metallic skin on the rear cover that is lightweight, fingerprint-proof
Ÿ  Floating Arc form factor that feels incredibly comfortable in one hand and incorporates the innovative design heritage of the Rear Key
Ÿ  Redesigned graphic user interface (GUI) consistent with the Simple is the New Smart concept of the G3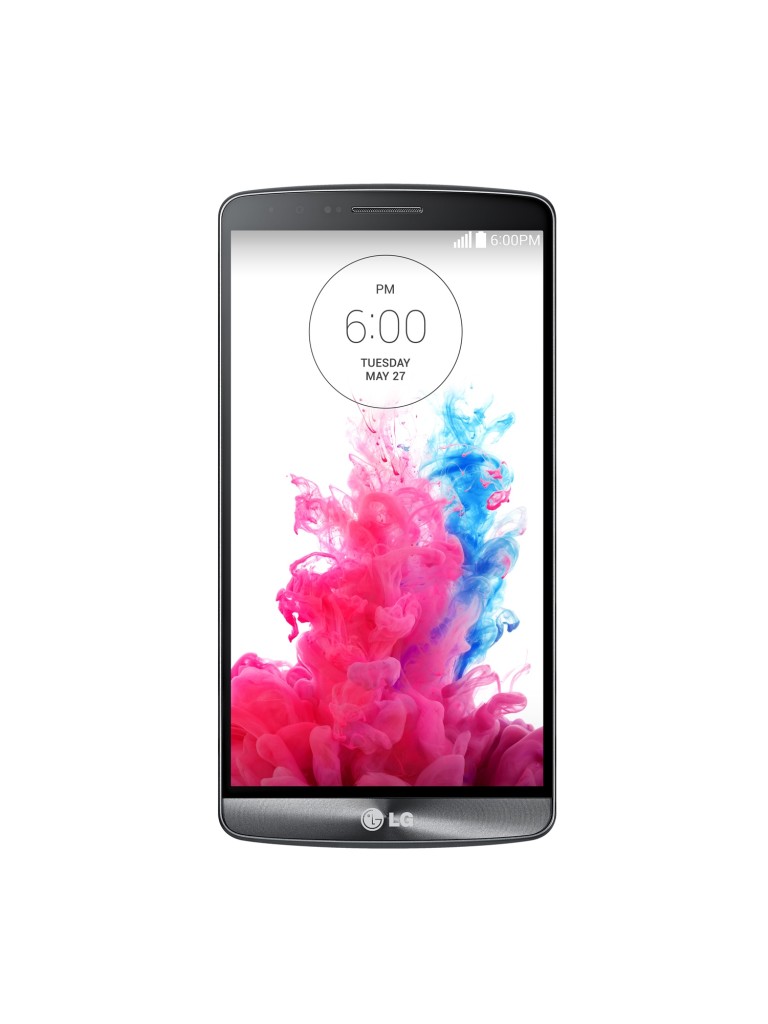 True-to-Life Viewing Experience
LG's reputation in the display arena is second to none and the development of the G3's breathtaking Quad HD display was the result of years of innovation in display technology. With a pixel density of 538ppi, the G3's Quad HD display sets a new viewing standard, producing images that are sharper and clearer than traditional smartphone displays. At 5.5-inches, LG G3 boasts a screen ratio of 76.4 percent with thin bezels all around so the phone feels as comfortable in the hand as a smaller traditional smartphone.
The high resolution display on the G3 also required LG engineers to pair it with battery technology that was just as innovative. LG equipped the G3 with a 3,000mAh removable battery and advanced optimization technologies to further maximize battery efficiency. By replacing the metal in the battery cathode with graphite, LG engineers were able to extend the lifespan of the G3's battery. The result is a battery that can keep up with the Quad HD display's ultra-high performance without losing steam in the middle of the day.
Simply Captivating
The G3's advanced 13MP OIS+ camera is designed to quickly and easily capture life's special moments as they occur. This is made possible with G3's innovative Laser Auto Focus, the first of its kind in the smartphone industry. This technology enables the G3 to capture the best moment — even in low light — by measuring the distance between the subject and the camera using a laser beam.
Combined with the proven and popular OIS+ technology first seen in the G Pro 2, the G3 is sure to impress even the most discerning shutterbugs.
LG also simplified the process of actually capturing those special moments. Rather than having to focus on the subject in preview mode and then pressing the shutter button, the G3 enables users to simply tap on the subject to focus, simultaneously triggering the shutter.
The G3's 2.1MP front camera incorporates several new enhancements such as a larger image sensor and larger aperture for more light throughput and better-looking selfies. A unique twist has been added to the standard timed selfie mode by incorporating gesture controls. When ready to shoot, simply clench your hand into a fist and the G3 will recognize the gesture and begin the automatic three-second countdown.
For video, the G3 offers superior sound quality with instinctive microphones that measure the environment to identify the optimal audio level for the clearestrecording. Coupled with the built-in 1W speaker with Boost AMP, users can enjoy videos and music accompanied by richer sounds and clearer tones.
Balanced and Simplified Design Language
The Floating Arc design of the G3 with its ergonomic arch and slim side profile provides an extremely comfortable grip for everyday one-handed use. The Rear Key continues to anchor LG's innovative design language, with a newly designed power key and volume buttons as well as more premium quality materials and finish. LG also refined sophisticated technical features and advancements located on the rear by arranging them in a clean and singular layout consistent with the G3's well-balanced design language.
To complement the new external design, LG adopted a minimalistic user interface design with flat graphics. The circular motif of the graphic assets in the new UI was derived from the shape and concept of LG's logo, reflecting its unique visual style and identity.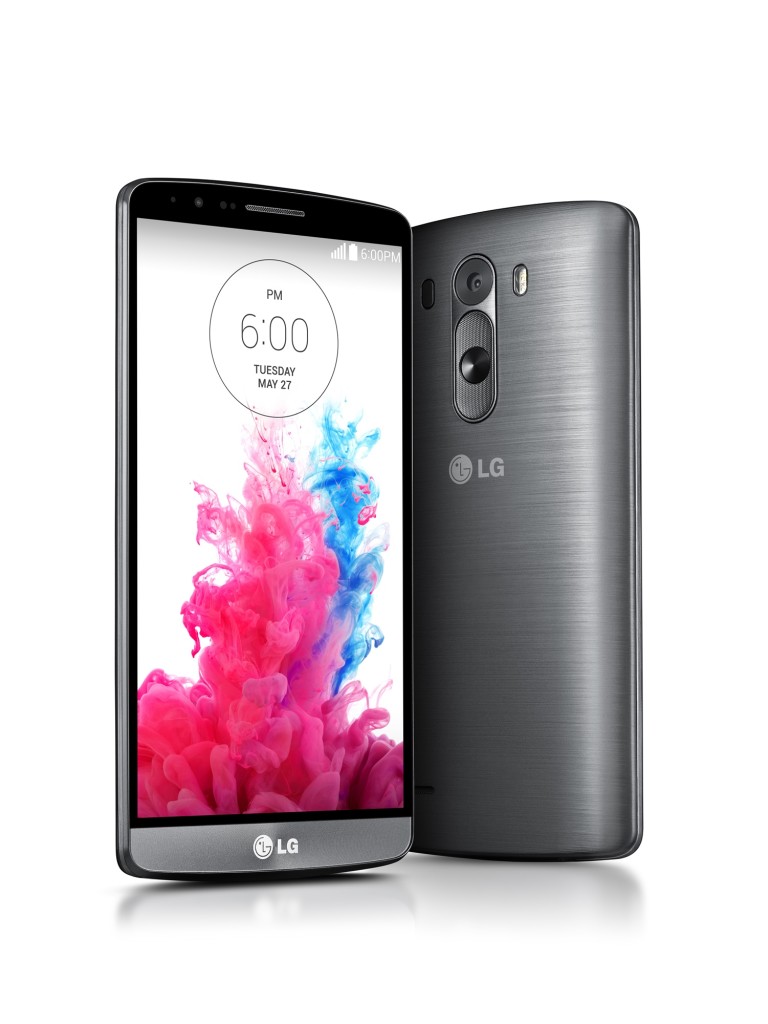 Simplified UX to Reflect Simple Pleasures
In addition to the advanced core technologies, LG took its Learning from You approach to a higher level with new UX features to offer G3 users a unique experience unlike any previous LG smartphone. Highlights include:
Ÿ  Smart Keyboard: Adaptive technology learns as you type for faster input with less mistakes. Smart Keyboard reduces input errors by up to 75 percent by tracking and analyzing typing habits and intuitively "knowing" what word the user intended to type. The height of the keyboard can also be adjusted to better fit the user's hands and position of the thumbs. Individual keys can also be customized with frequently used symbols for even faster input.
Ÿ  Smart Notice: Like a personal assistant, Smart Notice provides suggestions and recommendations based on user behavior, phone usage patterns and location to offer user information when it's needed the most. Smart Notice can remind you of a call you declined earlier and ask if you would like to call that person back. If you have a large number of unused files or apps on the G3 taking up valuable space, Smart Notice will ask if you would like to delete or uninstall them. But what sets Smart Notice apart from other personal assistants is its natural language capabilities. For example, instead of just displaying today's temperature and weather forecast, Smart Notice will make a recommendation such as, "You may want to take an umbrella today since it will rain this evening."
Ÿ  Smart Security: Understanding the importance of maintaining and securing confidential data when smartphones are shared, misplaced, lost or stolen, the LG G3 offers a number of enhanced security features:
Knock CodeTM enables users to unlock their device with a pattern of taps. Merging security and convenience, users can create a personalized code that can be entered anywhere on the screen. With the G3, users have the option of being able to use KnockON to wake the screen to check the time as well as enter the home screen directly via Knock CodeTM.
Content Lock keeps personal files safe and hidden from view when sharing the G3 with friends. When the G3 is connected to a PC, Content Lock prevents file previews so the data is still safe. The locked files can reside either on the G3's internal memory or on the microSD card.
Kill Switch gives G3 owners the ability to disable their phones remotely in the event of theft. The Kill Switch also allows content on the G3 to be wiped sopersonal information won't be compromised. Kill Switch also includes antivirus scanning and remote wipe and lock, among other essential features.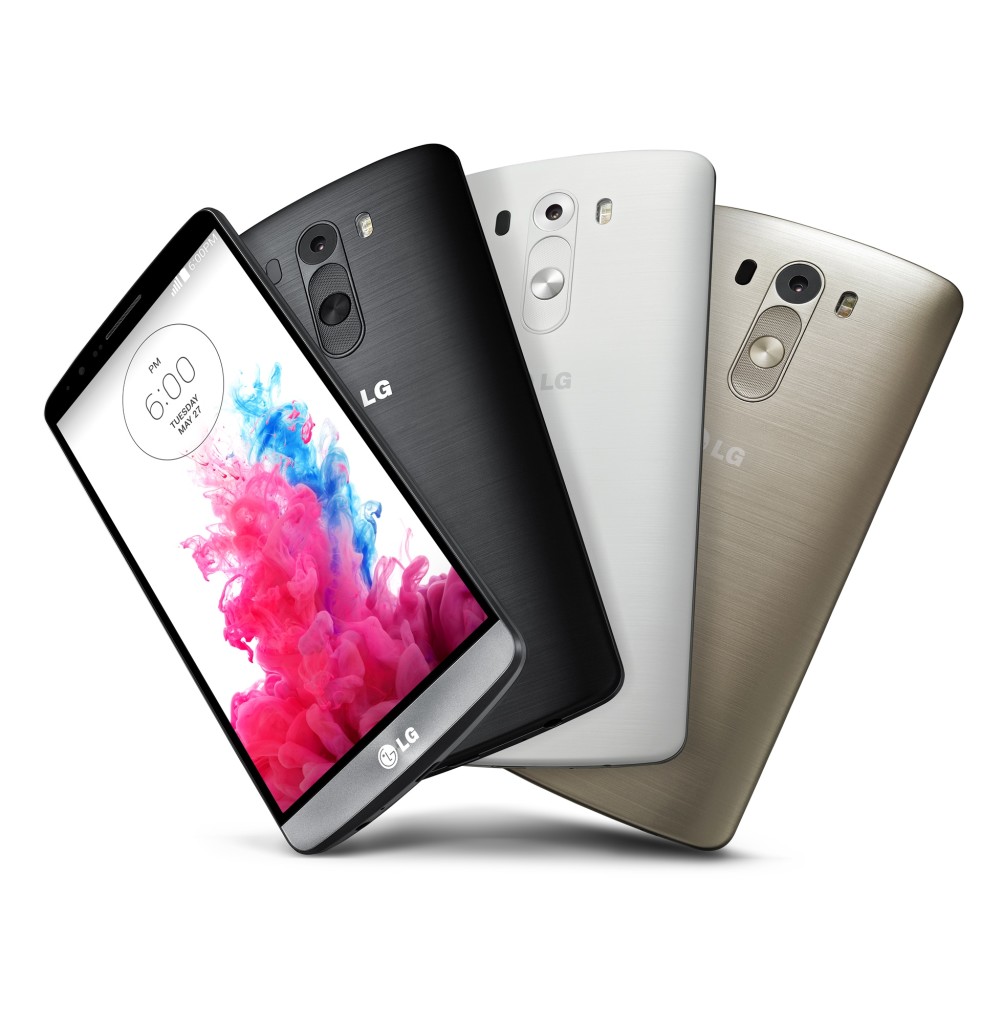 LG will also be offering a collection of new premium accessories to accompany the LG G3:
Ÿ  QuickCircleTM Case: QuickCircleTM Case allows easy access to frequently used functions such as calling, text messaging, music and camera all from the QuickCircle window without opening the cover. In addition to the QuickCircleTM Case, LG will offer a lineup of Slim Guard Cases and premium Slim Hard Cases to protect the G3 in handsome style.
Ÿ  LG Tone InfinimTM (HBS-900): Developed in collaboration with Harman/Kardon, the Bluetooth stereo headset delivers premium audio quality sound in a stylish design. Built with retractable wire management technology and jog buttons for effortless search, Tone Infinim also features Name AlertTM to verbally notify you who is calling before you answer.
Ÿ  Wireless Charger: Compact and foldable, LG's Wireless Charger is optimized for easy portability. Compatible with Qi's wireless power charging technology, the Wireless Charger from LG makes staying powered up as convenient as possible.
Pricing and Availability
The LG G3 will be available for pre-order in Singapore at selected telcos from June 14 to June 21, 2014, at a recommended retail price of S$868 for the 16GB model, and S$928 for the 32GB model. The pre-order package consists of the Quick Circle and the new Wireless Charger (WCD-100) worth S$98 and S$68 respectively.
The G3 will also be available at LG authorized retailers from June 28, 2014. There will be three color options available; Metallic Black, Silk White and Shine Gold. Two additional colours, Moon Violet and Burgundy Red will be available at a later date.
Key Specifications*:
Ÿ  Chipset: Qualcomm Snapdragon™ 801 (2.5GHz Quad-Core)
Ÿ  Display: 5.5-inch Quad HD IPS, (2560 x 1440, 538ppi)
Ÿ  Memory: 16/32GB eMMC ROM / 2/3GB DDR3 RAM / microSD slot (up to 128GB)
Ÿ  Camera: Rear 13.0MP with OIS+ and Laser Auto Focus / Front 2.1MP
Ÿ  Battery: 3,000mAh (removable)
Ÿ  Operating System: Android 4.4.2 KitKat
Ÿ  Size: 146.3 x 74.6 x 8.9mm
Ÿ  Weight: 150g
Ÿ  Network: 4G / LTE (Cat4) / HSPA+ 42.2 Mbps (3G), GSM
Ÿ  Connectivity: Wi-Fi 802.11 a/b/g/n/ac, BT 4.0 LE, NFC, A-GPS/Glonass, USB 2.0
Ÿ  Color: Metallic Black, Silk White, and Shine Gold (Moon Violet and Burgundy Red available at a later date)
Ÿ  Other: Smart Keyboard, Smart Notice, Knock CodeTM , Guest Mode, etc.
* Information and Pictures Courtesy of LG Electronics Singapore and SPRG *