LG's Lights Out, Stars On
The Northern Lights, one of Mother Nature most beautiful natural phenomena, is one of those natural beauty that never fails to attract us to watch and admire her beauty.
As a photographer myself, the Northern Lights is something that I really wanted to travel there, watch, enjoy and photograph it, one of the many beautiful natural phenomenas on our beautiful home, Earth. I hope that I am able to do it this winter 2016, keeping my fingers crossed and I hope to fulfil my dream!
LG embarked on a huge effort to recreate Northern Lights on OLED TVs, with their LG's Lights Out, Stars On campaign, resonates with consumers worldwide and let me share with you the stories, photos and video of this LG's Lights Out, Stars On campaign, from their press release information below –
LG's Lights Out, Stars On campaign in Reykjavik, Iceland around its one-of-a-kind TV technology wrapped up in grand style with an OLED-themed concert by three high-profile Icelandic musicians — Ásgeir, GusGus and Ólafur Arnalds — at the award-winning Harpa Concert Hall. Designed to expose Iceland's northern lights accessible to global consumers utilizing premium LG 4K OLED TVs, the multi-faceted Reykjavik campaign generated over 12 million views and online participation from over 360,000 consumers and fans.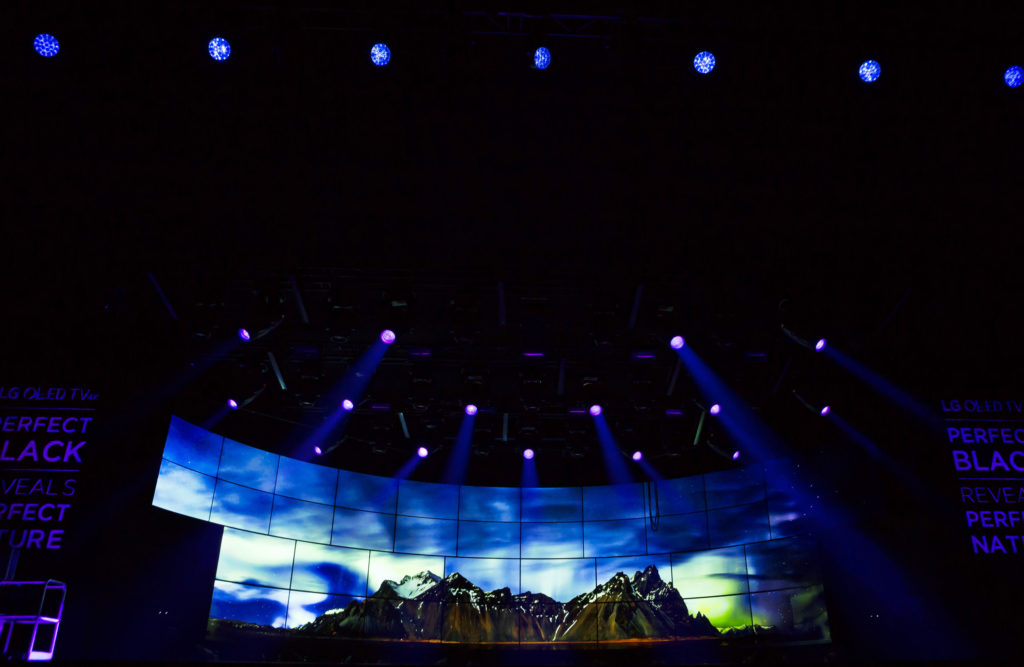 The Lights Out, Stars On Concert began after a short introduction from Icelandic poet and novelist Andri Magnason and YouTuber Lewis Hilsenteger of Unbox Therapy. Ásgeir, GusGus and Ólafur Arnalds then took the stage one by one, performing alongside OLED screens depicting the beauty of Iceland's northern lights. The images and video displayed on 40 OLED TVs (over 330 million pixels) behind the musicians added to the unique ambiance at the Harpa concert hall, creating an unforgettable experience for the 1,000 guests in attendance.
Running until November 20, the OLED Gallery exhibit features LG G6 OLED TVs to showcase brilliant 4K photographs captured by famous Icelandic photographers. Providing ultra-clear OLED images of Iceland's northern lights, wildlife, volcanic activity, glaciers, geography and more, the exhibit has proven to be a popular attraction since opening to the public.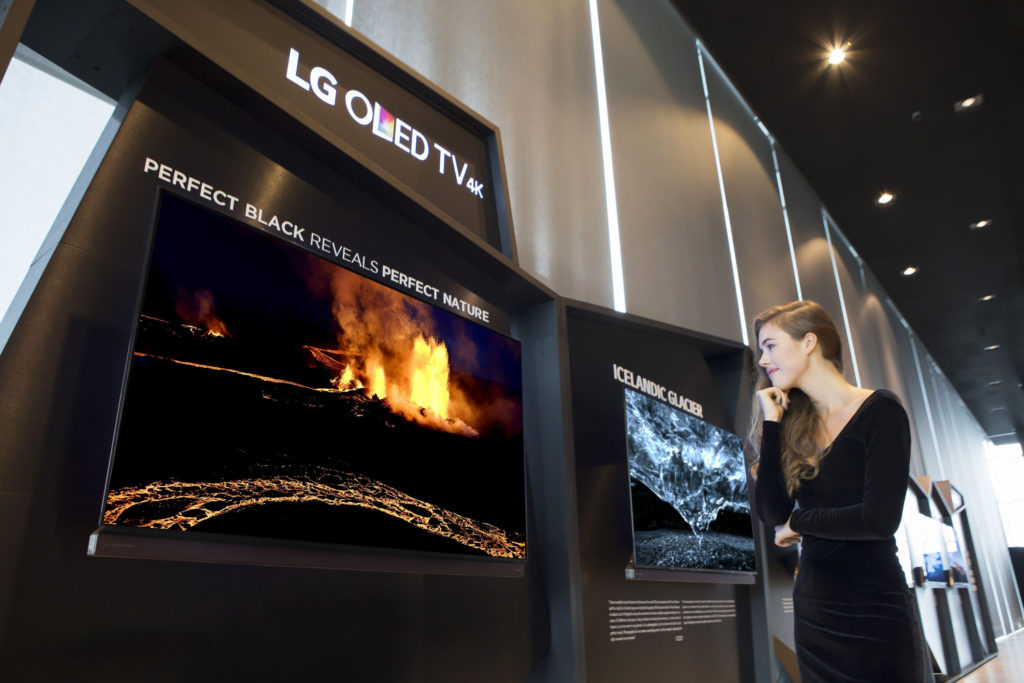 This campaign was inspired by an event that took place in Reykjavik a decade ago. During the 2006 Aurora Borealis viewing season, Icelandic poet and novelist Andri Magnason suggested that the city of Reykjavik come together to make the beauty of the night sky visible within the city for the first time. Magnason wanted the people of Reykjavik to see the northern lights and stars against a completely black backdrop. Just as eliminating light pollution allowed the people of Reykjavik to see the lights in all their glory, the pitch black backdrop of OLED TVs heightens the contrast and delivers richer images. LG OLED TVs feature individually illuminated pixels, eliminating the need for image-distorting LED backlights. Without this backlight, OLED TVs are capable of displaying perfect black images alongside bright, lifelike colors.
In order to make Lights Out, Stars On a truly global event, LG gave away tickets via Facebook as part of an all-expenses paid Reykjavik travel package. A total of 4,000 fans entered the contest from the several countries such as USA, India, France, Germany, Sweden and UAE from which 8 winners were selected. In addition, the campaign's video has been seen by 12 million viewers as of July 15 and was listed on Advertising Age's top 10 weekly viral video chart in early July.
"We are excited that our event in Iceland has been so successful, attracting so many visitors and influencers," said Brian Kwon, president of LG Home Entertainment Company. "Our innovation in television technology allowed us to launch the world's first 55-inch OLED TVs in 2013. Our leadership is helping to pave a new path for OLED, with sales projected to double every year until 2020. We will continue looking for creative ways to improve our technology and to connect with consumers around the globe. Lights Out, Stars On is an excellent example of how unique approaches can help the company reach new audiences and clearly communicate the advantages of OLED."
To view the teaser video on YouTube, go to: https://goo.gl/TVxXTP
*Information and pictures courtesy of LG Singapore and Brand Cellar*