Logitech announced MX ERGO
Logitech recently announced a new trackball mouse to their lineup, the Logitech MX ERGO. This sleek, beautifully designed and innovative mouse looks perfect for users who prefer a trackball over the traditional mouse and touch pads.
Let me share key information and details on the Logitech MX ERGO mouse from the press release information below:
Logitech (SIX: LOGN) (NASDAQ: LOGI) announced Logitech MX ERGO, a wireless trackball that sets a new standard for comfort and precision. Launching its first new innovative trackball in nearly a decade, Logitech's MX ERGO offers personalized comfort with a unique adjustable hinge, precision tracking with multi-device connectivity for trackball enthusiasts, and those consumers searching for alternatives to mice and touchpads.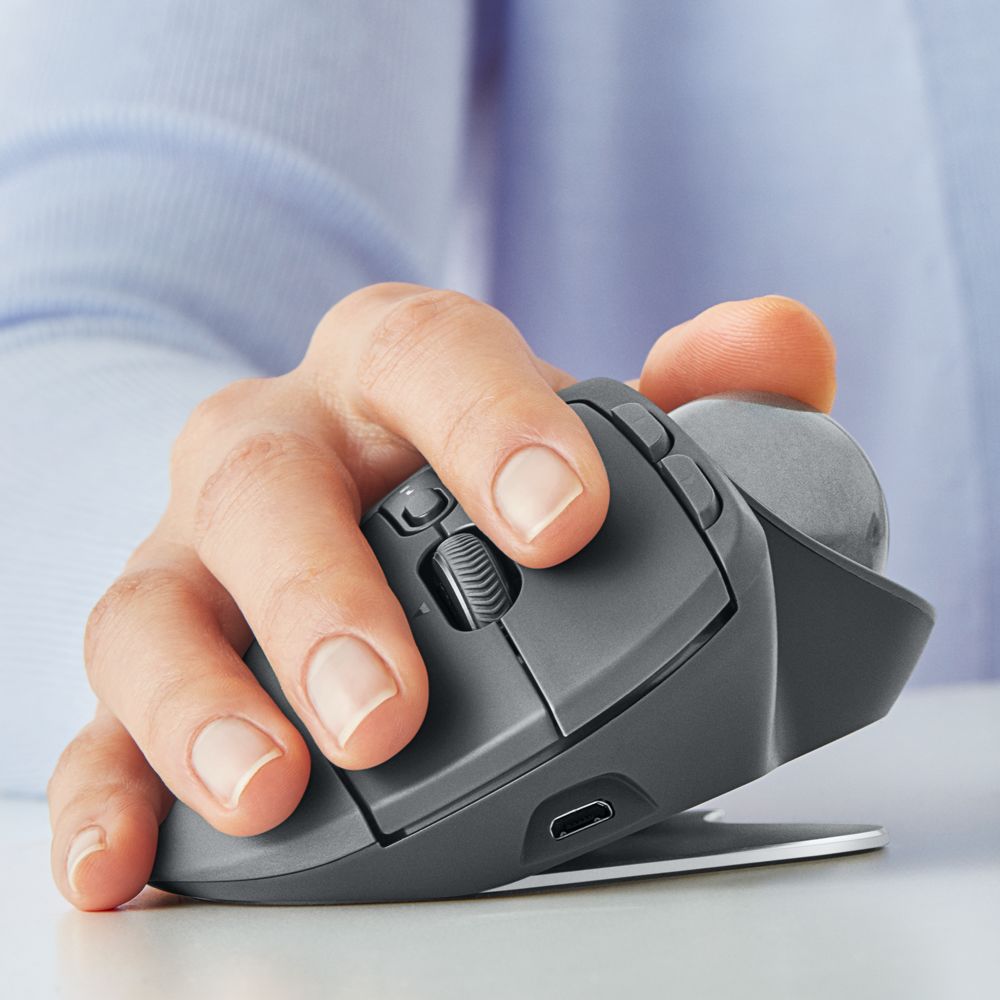 "We are so excited by this new trackball. It is back, better than ever and the idea for this trackball innovation was inspired by our users, who invented creative ways to achieve their desired level of comfort, sometimes adding additional wedges under their trackball for elevated angles," said Anatoliy Polyanker, global portfolio and brand director at Logitech. "The MX ERGO is our first adjustable trackball that delivers on the need for elevated comfort in a beautiful design."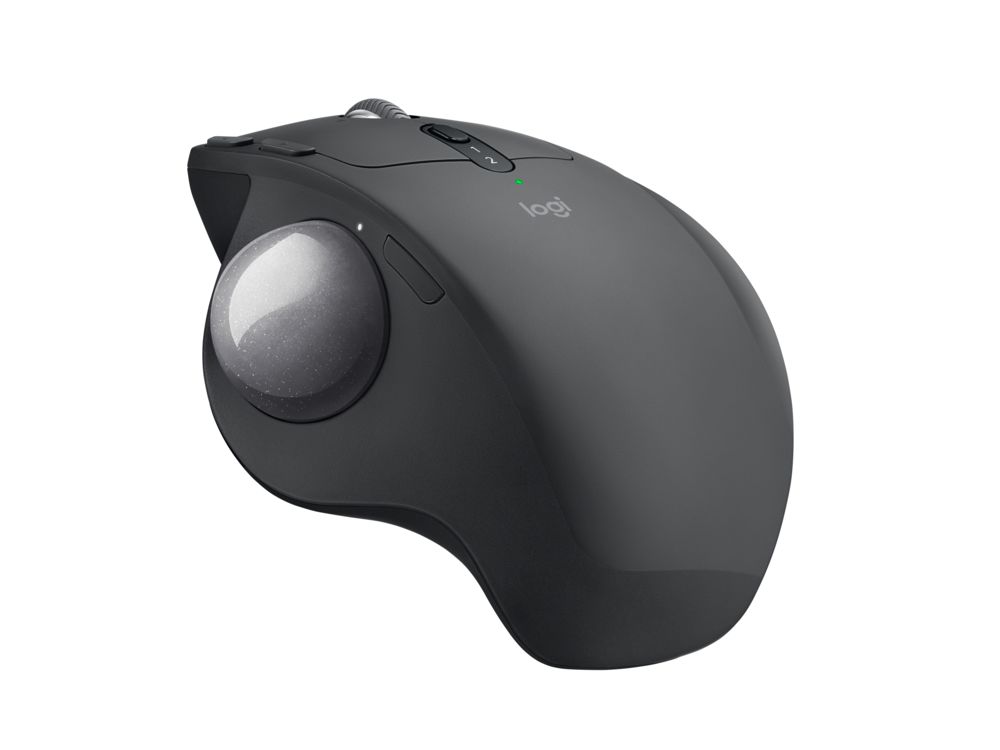 MX ERGO is enabled with both Logitech Easy-SwitchTM and Logitech FlowTM.  With Logitech Flow, available as a free download as part of Logitech® OptionsTM software, and Easy-Switch, you can take multi-computer use to a new level. Seamlessly switch between two computers with one mouse, and even copy and paste content, images and documents between them.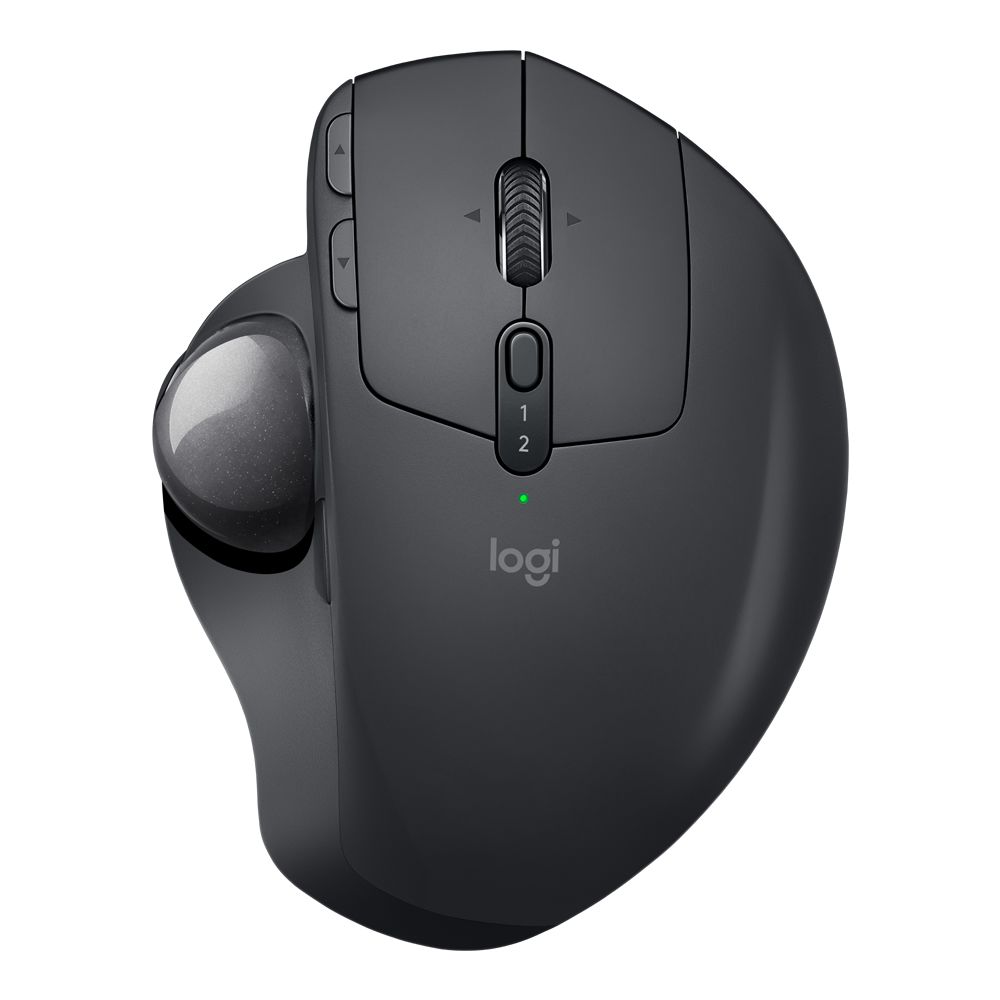 The MX ERGO is elegantly designed, with high-quality materials that feel good in your hand. The mice pair well with Logitech's other luxury products like the Logitech CRAFT Advanced Keyboard with Creative Input Dial or Logitech Spotlight Presentation Remote. Combined, these products give you a premium experience that looks and feels better on your modern workspace.
Key Features
Adjustable metal hinge: With the unique adjustable hinge, you can increase the angle from 0 to 20 degrees that improves the wrist posture and reduces pronation. The carefully sculpted shape gives your hand full palm and finger support, while the soft rubber on the top ensures a good, comfortable grip for long hours of work.
Precision mode button: Instantly change your cursor speed and accuracy for optimal control with the press of a button. An LED light illuminates when precision is activated.
Precision school wheel with tilt: Use the precision school wheel with tilt and middle click for convenient controls and quick access to your favourite shortcuts.
Easy-Switch and Flow-enabled: Two-channel Easy-Switch capabilities lets you switch between two computers without re-pairing, and you can easily copy/paste text, images and files between them thanks to Logitech Flow technology.
Rechargeable battery: A fast rechargeable battery holds power for up to four months on a full charge. A quick, one-minute charge gives you a full day of usage.
Pricing and Availability
The Logitech MX ERGO is priced at $149.00 and expected to be available at Logitech.com and select retail stores throughout Singapore in 13 October 2017. For more information, please visit Logitech.com, our blog or connect with us on Facebook, Instagram and Twitter.
* Information and pictures courtesy of Logitech and SPRG *