Logitech BRIO 4K Pro Webcam
Logitech recently announced a new addition to their family, their best webcam ever, the Logitech BRIO 4K Pro Webcam. This would be of great interest to different groups of people, from the business organisations who do regular video conferencing and meetings, personal broadcasting/podcasting and YouTube videos producer/creators.
Let me share with you more information and details of the Logitech BRIO 4K Pro Webcam from the press release information below-
Logitech (SIX LOGN)(NASDAQ:LOGI) announced its most sophisticated webcam yet Logitech® BRIO 4K Pro WebcamDelivering the highest quality desktop video experience available today BRIO is a powerhouse webcam for business and home-office users, streamers, YouTubers, vloggers and anyone else looking for a top-of-the-line webcam BRIO comes packed with industry firsts including Logitech RightLight™ with HDR 4K Ultra HD video quality and 5X zoom plus support for Windows Hello and other secure infrared-based facial recognition applications.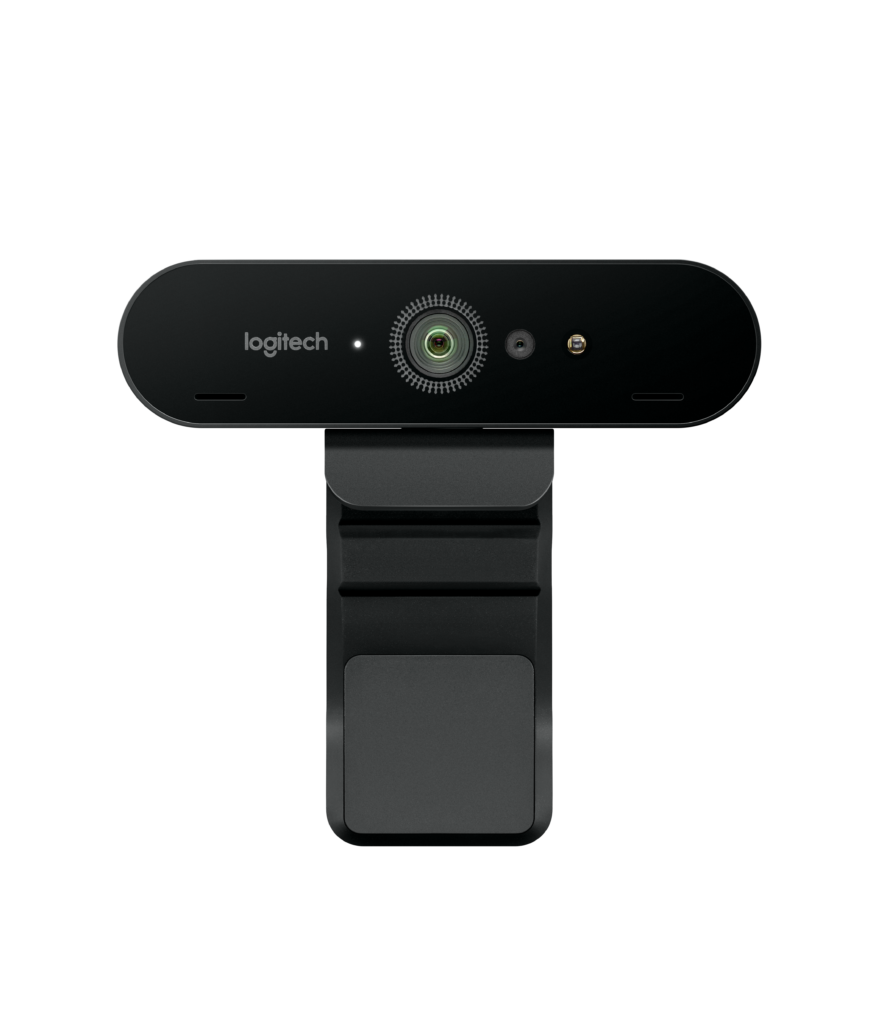 BRIO has already garnered accolades having recently been named an Innovation Award Honoree in the 2017 CES Innovation Awards. The awards are notably sponsored by the Consumer Technology Association (CTA)™, the producer of this year's event. Products entered in the award competition are judged by a panel of judges that consists of industrial designers, independent engineers, and members of the trade media.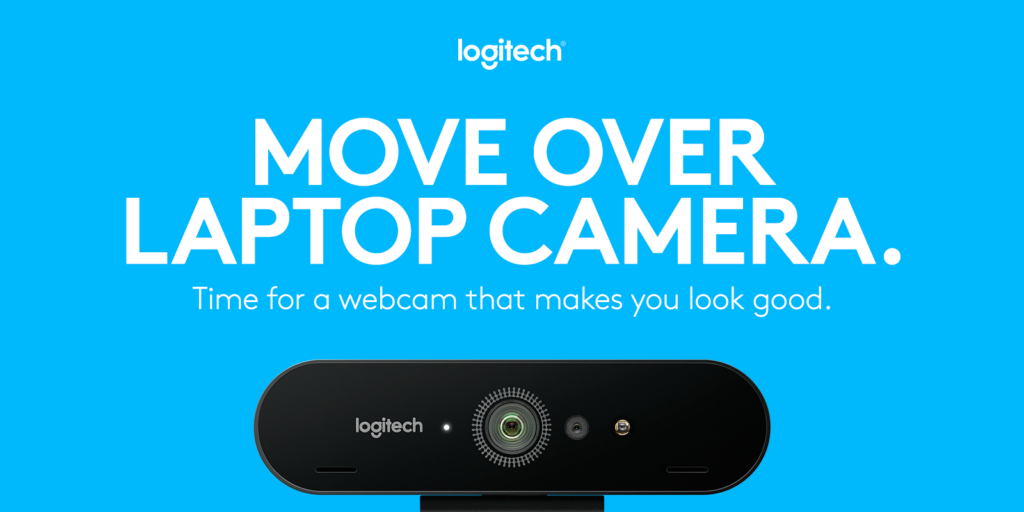 Key Features
Ultra HD 4K Image Sensor: Supports multiple resolutions, including 4K (Ultra HD) at 30 fps, 1080p (Full HD) at 30 or 60 fps, and 720p (HD) at 30 or 60 fps, to best support the quality offered by your application and monitor.
RightLight • 3 with HDR : Look your best in any lighting environment, from low light to direct sunlight or high contrast.
Quick and Easy Login with Infrared Sensor: Infrared technology supports facial recognition for advanced security with Windows Hello™ or other facial recognition software.
5X Digital Zoom: Need a closer view of fine details? Zoom in and move around the scene with precision using Logitech or in-app controls.
Certified for Business: Business-grade certifications mean you can launch your next presentation or video meeting with complete confidence. Logitech BRIO works with popular business applications, including Skype® for Business and Cisco-compatible certifications, as well as all Logitech Collaboration Program cloud video partners such as BlueJeans, BroadSoft, Vidyo and Zoom. BRIO is UVC compliant, providing ultimate flexibility across all VC applications, Windows, Mac or Chromebook.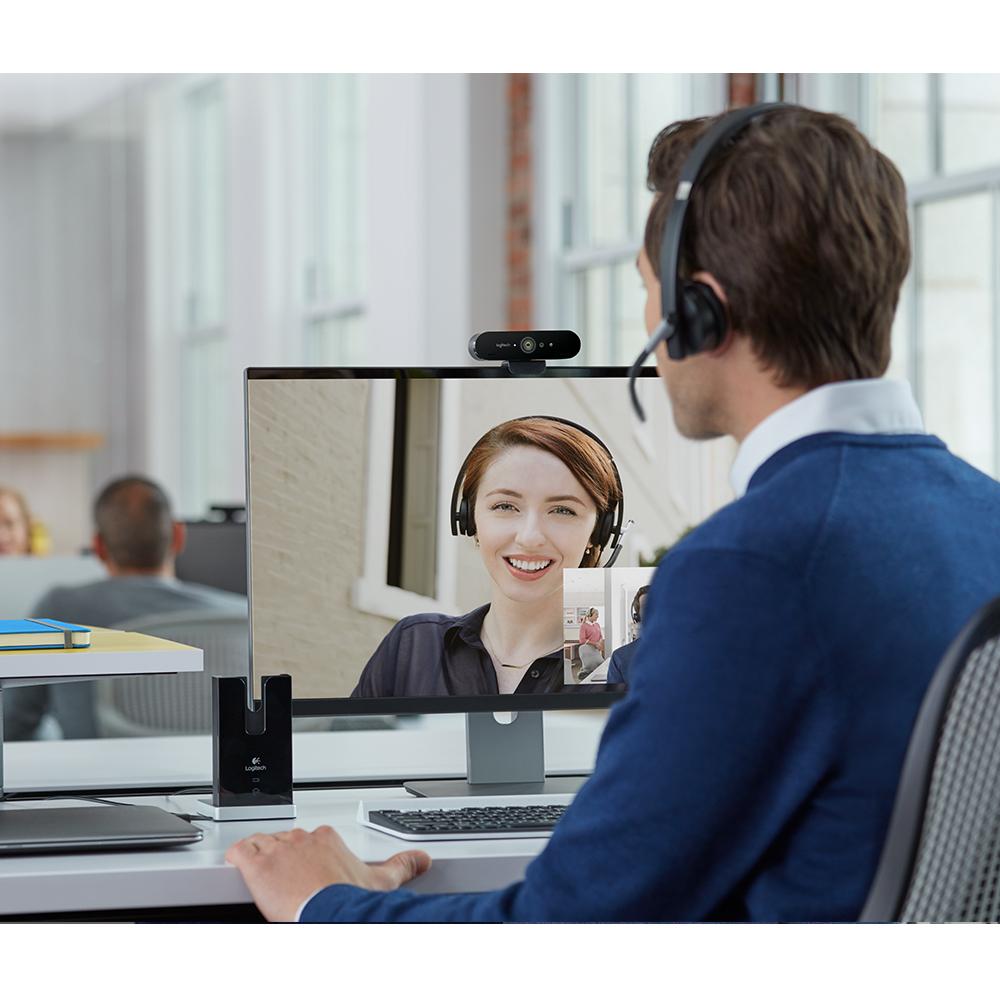 Product Specifications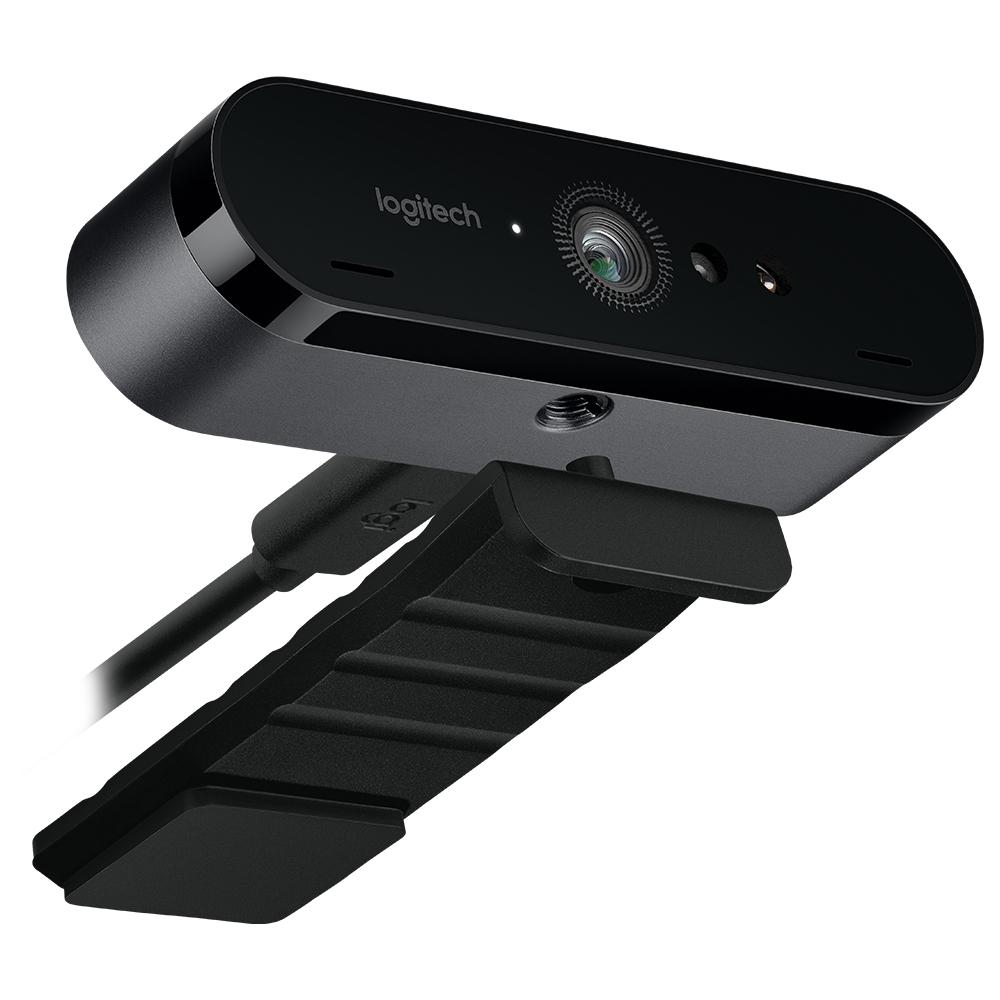 Logitech BRIO Camera:
Width: 4 inches
Height: 1 inch
Depth: 1 inch
Weight: 2.2 oz
Logitech BRIO Clip:
Width: 1.4 inches

Height: 3.9 inches

Depth: 0.22 inches

Weight: 1.5 oz.

System Requirements

Windows® 7, Windows 8.1 or Windows 10

Mac® OS X 10.7 or higher

Google Chromebook Version 29.0.1547.70, Platform 4319.79.0 with:

2.4 GHz Intel® Core 2 Duo processor

2 GB RAM or more

Hard drive space for recorded videos

USB 2.0 or 3.0

Privacy shade

 Customer carrying case

Warranty
* Information and pictures courtesy of Logitech and SPRG *