Would you fancy a smart robotic vacuum cleaner to help you with your household cleaning? Are you looking for one of those? You have to check out ECOVACS latest robotic vacuum cleaner model, the DEEBOT X2 OMNI, its flagship robotic vacuum and mopping solution that challenges conventional cleaning standards and form factors. The DEEBOT X2 OMNI boasts a brand-new design and innovations that set a new standard in home cleaning performance. ECOVACS is bringing industry-leading intelligent features and immersive experiences tailored to meet the evolving needs of modern households.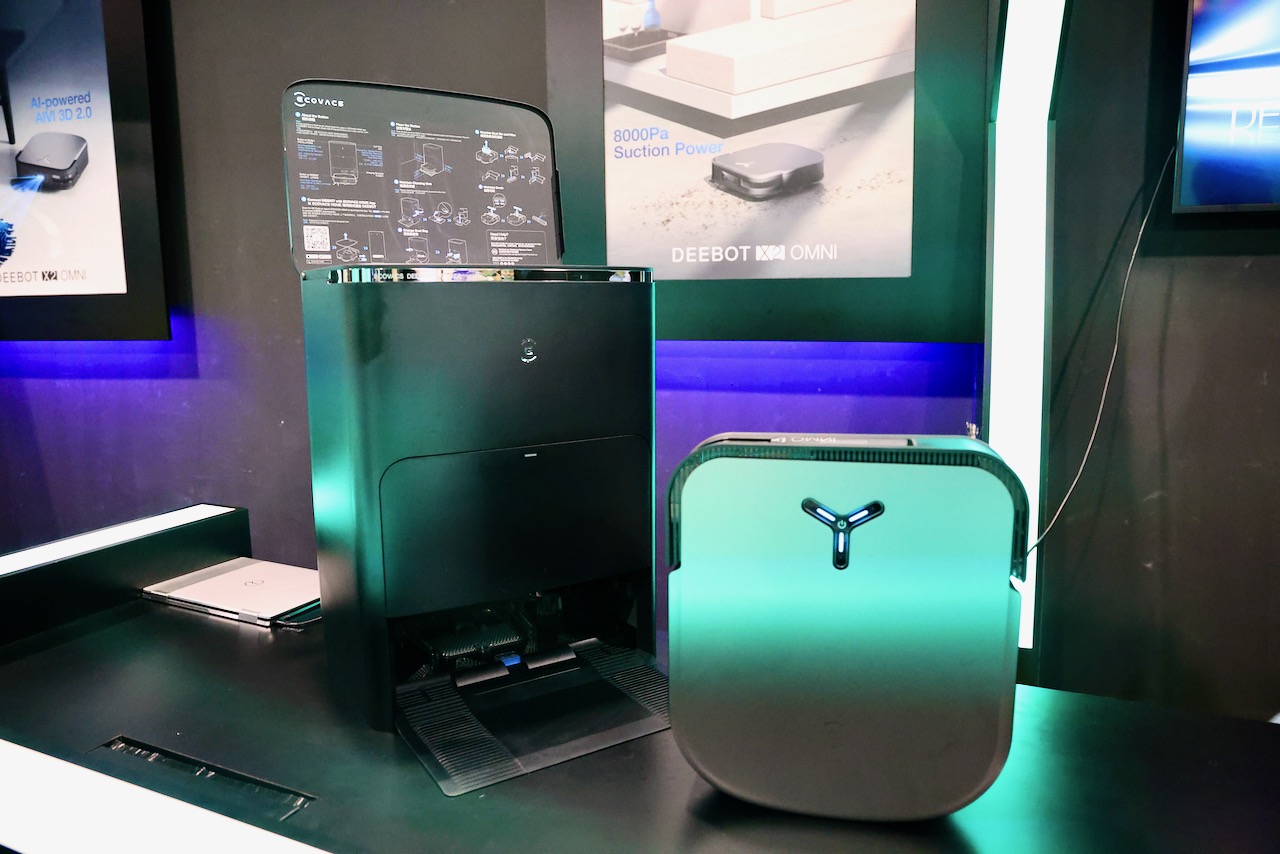 ECOVACS concept, "Sharper Than All-Around, Cleaner Than Ever", this has transformed the all-round shape of conventional robotic vacuum cleaners, redefining the standards of cleanliness. The DEEBOT X2 OMNI is designed to be sharper than ever, allowing improved, edge-to-edge cleaning precision that reaches every corner of the home. Its compact and thin profile enables easy access to narrow spaces, while its larger brushes deliver comprehensive hygiene for families.
The ECOVACS DEEBOT X2 OMNI is packed with advanced features, a new-age (square) design, and powerful AI and machine learning capabilities, offering smart cleaning in any scenario, creating a clean and healthy lifestyle for the discerning homeowners. This intelligent vacuum cleaner is particular suited for parents, seamlessly adapting to their rapidly changing living spaces.
"The DEEBOT X2 OMNI is a clear indication of our commitment to continuous innovation to address the needs of modern homes and home dwellers," said Chris Ma, Regional Manager at ECOVACS. "With its superior performance, advanced features, and intelligent technology, the DEEBOT X2 OMNI simplifies the cleaning experience, making every day cleaning intelligent, effortless, and effective."
ECOVACS DEEBOT X2 OMNI
What makes the ECOVACS DEEBOT X2 OMNI stand out? Not only the unprecedented new design, the advanced features and capabilities built inside them. Here are the factors that make ECOVACS flagship robotic vacuum cleaner DEEBOT X2 OMNI stands out.
Unprecedented New Design Breaks New Ground in Thorough Home Cleaning
The DEEBOT X2 OMNI packs an unprecedented new design, it is square in design, not the round shape designs you have seen in other robotic vacuum cleaners models available in the market. If you are particular and value edge-to-edge cleanliness, quality, and luxury in their living spaces, the DEEBOT X2 OMNI is the robotic vacuum cleaner for you.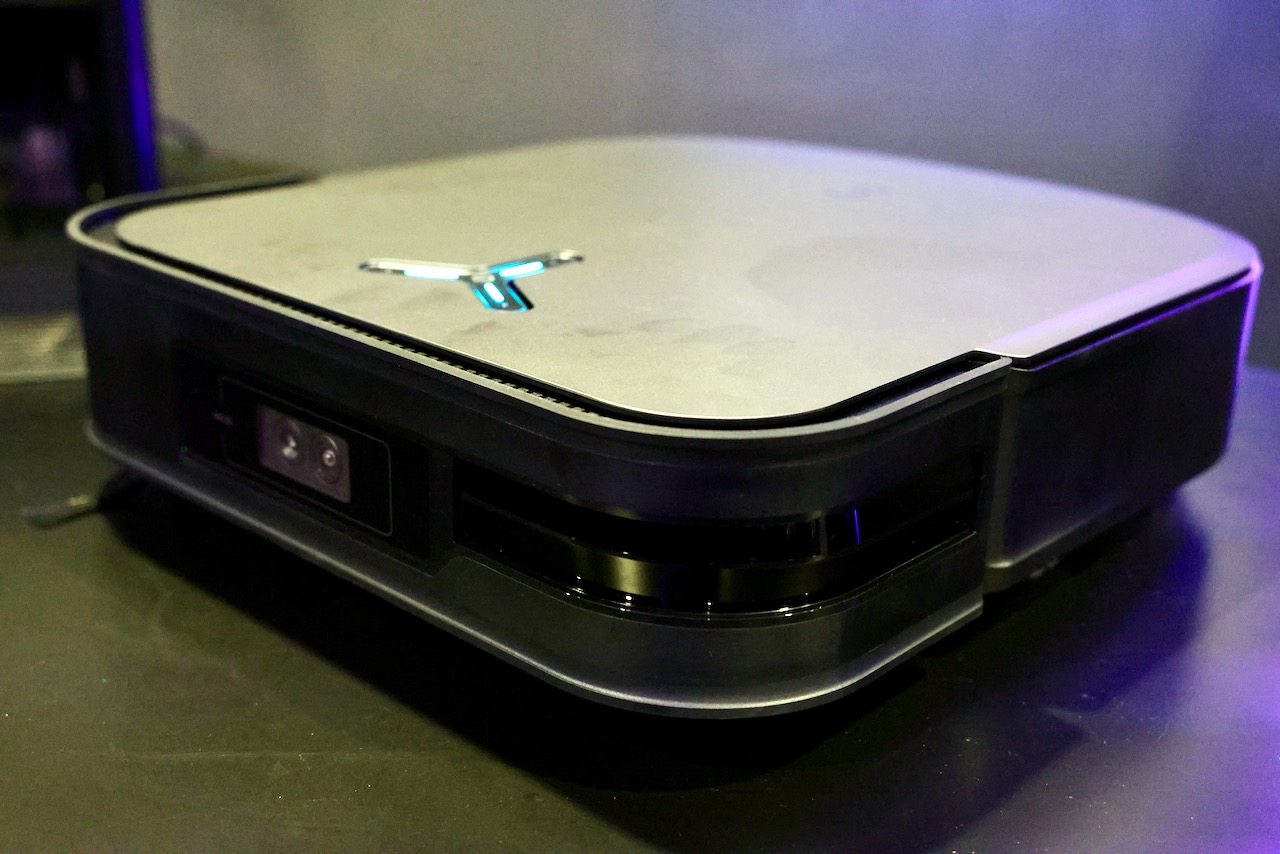 Unmatched Cleaning Coverage

: The brand-new design of the DEEBOT X2 OMNI features a square design, built-in edge detection sensors and outstretched mopping mats for edge-to-edge cleanliness. These features enable the robot to perceive the furniture environment across the home, which provides thorough deep cleaning with edge coverage as high as 99.77% and a 19% increase in cleaning efficiency. The innovative square shape has expanded the width of the front roller brush and allows the mopping mats to move 30 mm closer to the corners, resulting in a 45% reduction in distance over the X1 model. With enhanced proprietary motion control algorithms, the DEEBOT X2 OMNI effectively resolves the "way-out" problem when navigating narrow areas, ensuring a thorough cleaning experience that leaves no dirt or dust behind. The DEEBOX X2 OMNI also integrates ECOVACS's longest main roller brush, further elevating its cleaning performance.

Effortlessly Thorough Cleaning

: ECOVACS has crafted the DEEBOT X2 OMNI with a square and compact design tailored to users' everyday needs and challenges in cleaning hard-to-reach areas with vacuum cleaners. Measuring 32 cm in diameter and 9.5 cm in height, the super-thin, low-profile design enables the robotic cleaner to glide underneath all furniture, like sofas and beds, easily, cleaning areas where dirt often hides. This advanced design makes cleaning more manageable and efficient, saving users' time and effort.

Space-saving Elegance

: Accommodating the DEEBOT X2 is the new OMNI station, featuring a space-saving form factor of 394 mm x 527.5 mm x 443.73 mm in dimensions., This sleek design allows easy integration in various living spaces, ensuring a clutter-free and organized home.
Industry-leading Technology for Unsurpassed Cleaning Performance
What are the technology and engineering behind the ECOVACS DEEBOT X2 OMNI as a cleaning performance powerhouse? Find out more about the sophisticated technology advancements and user-centric engineering.
Maximised Efficiency: The DEEBOT X2 OMNI boasts a

wind tunnel and an impressive suction power of up to 8000Pa

, tailored explicitly for comprehensive crevice dusting and carpet cleaning. This ensures superior cleaning efficiency and effectiveness, efficiently tackling challenging and large dirt patches.
Assured Hygiene: The DEEBOT X2 OMNI, employing ultrasonic technology, has a

powerful 15mm intelligent auto-lift feature

. This smart technology prevents dirty mops from staining mopped areas during backwashing and eliminates cross-contamination when navigating. It simplifies the cleaning process by removing the need to detach the mopping plate when encountering carpets during mopping or vacuuming, guaranteeing a seamless and hygienic cleaning experience.
Consistent Cleaning Pressure: The

unique OZMO Turbo 2.0 Rotating Mopping System

provides consistent pressure to the floor for deep cleaning with the unique chenille fabric mop, capable of tackling even stubborn stains. The LiftUp OZMO Turbo 2.0 Rotating Mopping system lifts when a carpet is detected or passes through a clean area, optimizing the suction power from mopping mode to vacuum mode, ensuring a clean home in any scenario.
Stronger Mobility Performance: The DEEBOT X2 OMNI is built with a

superb 22mm obstacle-surmounting capacity

, allowing it to easily ascend 22mm to cross most thresholds. It ensures smooth navigation over drops and protruding thresholds, particularly those on high or uneven surfaces. Users enjoy a hands-off cleaning experience as the DEEBOT X2 OMNI effortlessly navigates different home areas of your home.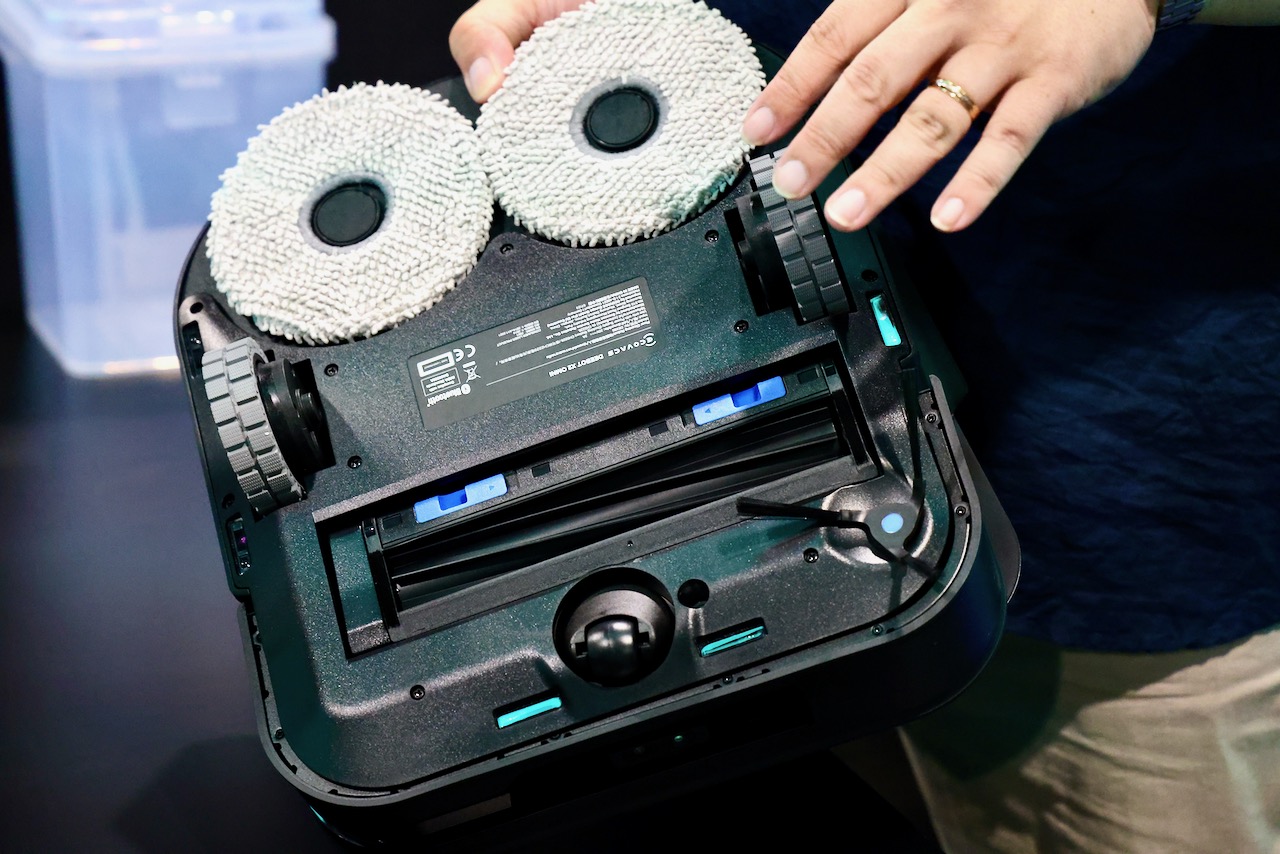 Intelligent, AI-Powered Cleaning Assistance, Every Day
Have you heard of a smart robotic vacuum cleaner that is setting new standards with its technology? With the ECOVACS DEEBOT X2 OMNI, they are setting new standards in smart cleaning with the integration of advanced artificial intelligence, offering cleanliness and security of your home's assets.
Unsurpassed Cleaning Precision:

The DEEBOT X2 OMNI incorporates industry-leading

TrueMapping 3.0.

Anchored by a

built-in LiDAR sensor

– the same technology found in many autonomous vehicles – this feature acts as the DEEBOT's 'eyes,' allowing a 210-degree view, superior navigation, and intelligent obstacle avoidance even for objects 10m away. With its protected, in-built design, the DEEBOT X2 OMNI swiftly responds to changes in the home environment, ensuring the safety of your belongings and offering a refined cleaning experience.
Exceptional Adaptability:

 

Alongside, the AIVI

™

3D 2.0, an AI advancement, grants the DEEBOT X2 OMNI

enhanced spatial perception capabilities

. An upgraded RGBD sensor is more capable of identifying and adapting to a specific environment. The new feature improves its recognition of ground barriers and furniture designation for cleaning, significantly reducing the need for additional adjustments and user intervention. With such advanced AI integration, the DEEBOT X2 OMNI

maximises the success rate in recognizing and adapting to different cleaning scenarios and environments, further enhancing cleaning efficiency

.
Harnessing Machine Learning: The DEEBOT X2 OMNI

employs machine learning algorithms

to adapt effectively to various cleaning scenarios and environments while ensuring the safety of household assets. The more it cleans, the more experience it gains, refining its autonomous decisions and cleaning performance and recommending optimal cleaning solutions over time. Whether it's swiftly avoiding fast-moving children at home, the DEEBOT X2 OMNI stands ready, ensuring their safety while delivering a stellar clean.
Effortless Cleaning for Busy Households
The ECOVACS DEEBOT X2 OMNI is built to deliver unparalleled convenience and efficiency, in tune with the demands of contemporary households.
No Manual Intervention: The

all-in-one OMNI station

sets a new standard in automation, providing a

comprehensive solution

that covers cleaning, emptying, hot air drying, and refilling. Every cleaning cycle makes your bot as good as new. With its

unique 55°C hot water mop washing function

, the OMNI station ensures that the X2's mopping pads are

always clean, dissolving oil stains better and leaving them ready for subsequent use

. This frees users from every day cleaning inconveniences and even the toughest stain removal hassles.
Convenient Maintenance: For effortless upkeep, the DEEBOT X2 OMNI features a

detachable cleaning sink

and

bottom plate components

, providing users with an elegant, worry-free, and time-saving way to maintain their vacuum cleaners. With

easy-to-maintain parts,

home dwellers can keep their DEEBOT X2 OMNI in optimal condition without any stress or effort.
Extended Battery Life: Equipped with a built-in 6400mAh lithium battery, the DEEBOT X2 OMNI delivers consistent cleaning performance even in large, luxurious homes without frequent recharging. Its extended battery life promises uninterrupted cleaning sessions with minimal user effort, making home cleaning more effortless than ever before.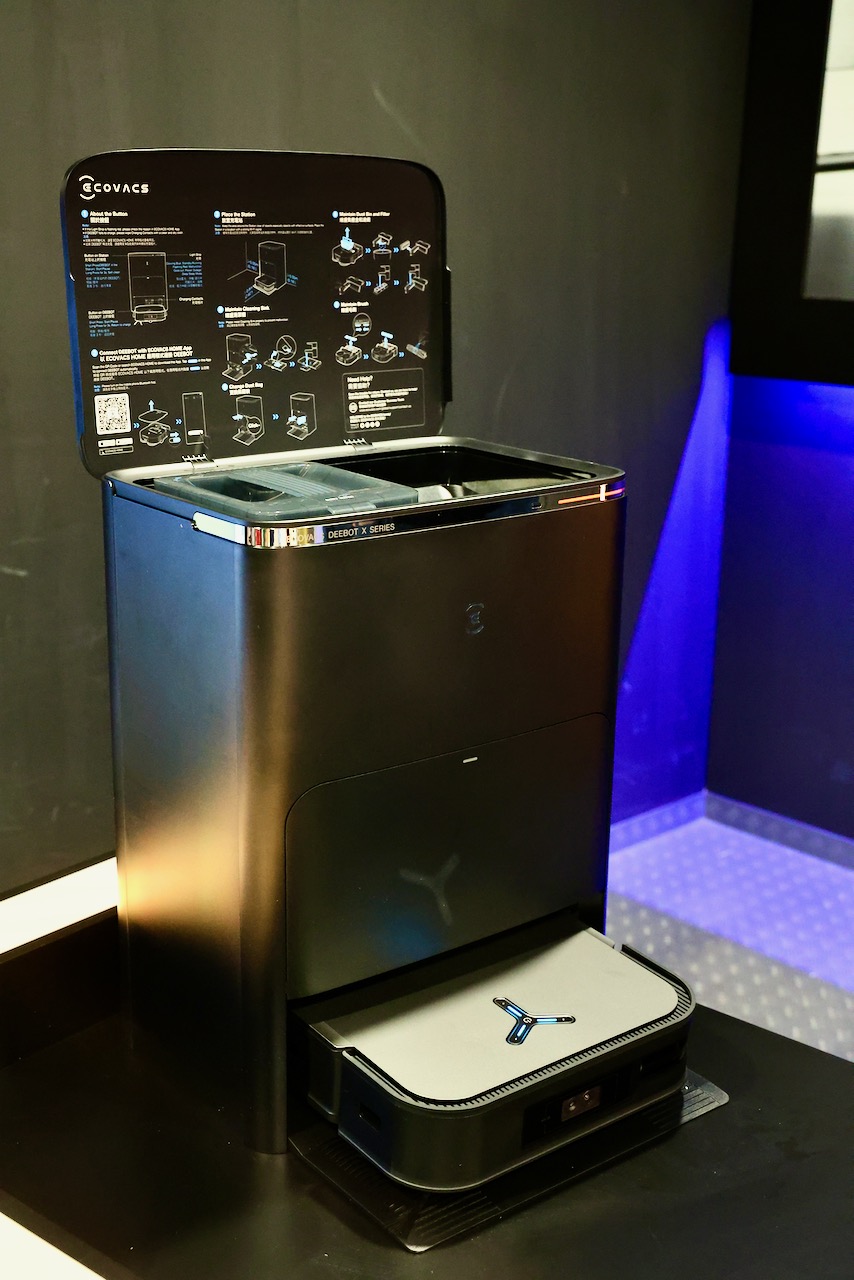 A Truly New-Age Interactive Cleaning Experience
The DEEBOT X2 OMNI ushers a new generation of interactive cleaning, offering a continually evolving intelligent cleaning assistant that is effortlessly controllable and customizable to user needs.
Accessible, Immersive

Interactions

for Tailored Cleaning: Leveraging its newly upgraded 3D map, the DEEBOT X2 OMNI can now

identify and clean specific areas

, be it a stain under your living room table or a dirt patch in the hallway. Users simply have to swipe their finger over the target area over the app, and the DEEBOT X2 OMNI will take care of it, providing user-centric customization and convenience.
Enhanced Voice Controlled Assistance: The DEEBOT X2 OMNI also incorporates the

advanced YIKO 2.0 voice assistant, enabling multiple voice control scenarios, including conversations with numerous commands

, offline natural language processing, remote control, cleaning schedules, task adjustments and more. These features offer an immersive cleaning experience and improve the DEEBOT X2 OMNI's ability to understand and respond to user commands, serving as an intelligent housekeeper.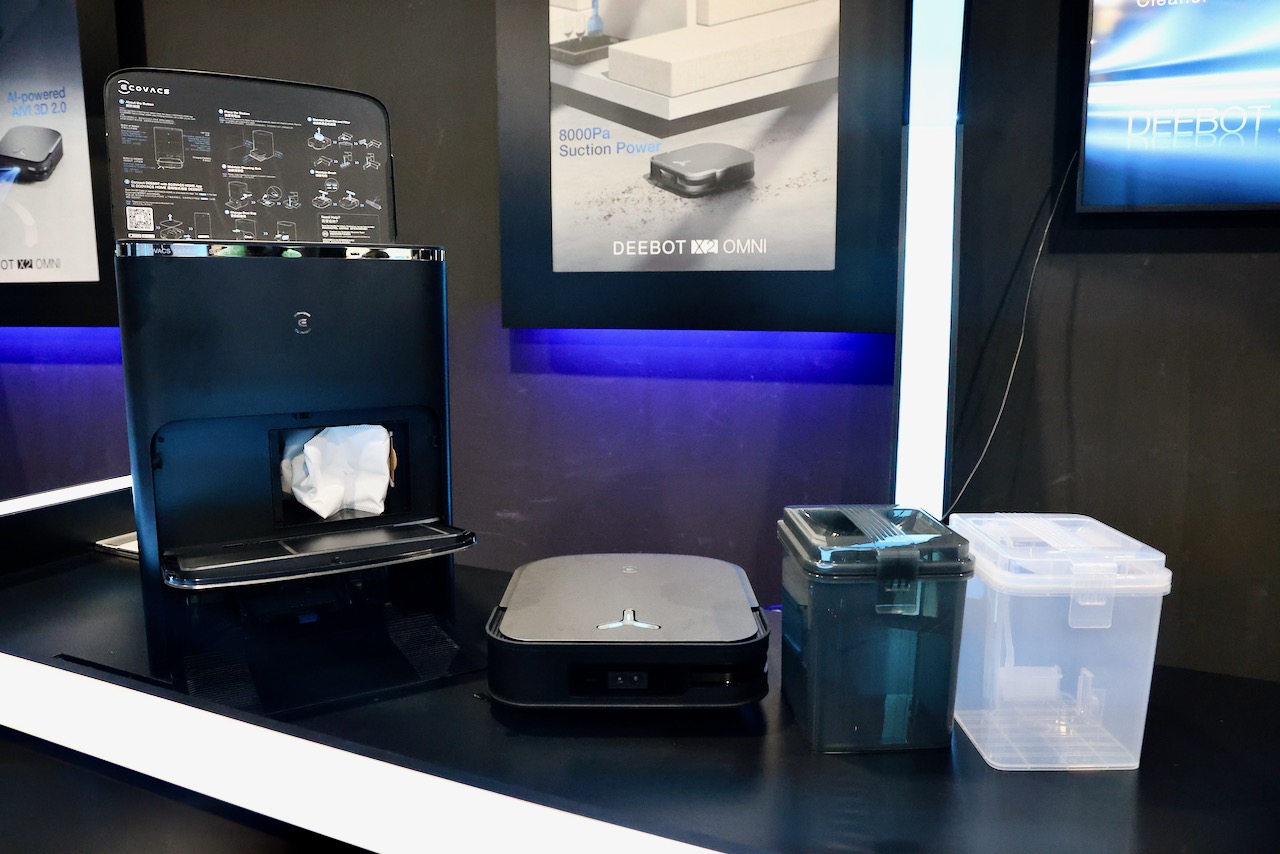 Why choose ECOVACS?
ECOVACS continues to push the boundaries of innovation, delivering superior cleaning performance, advanced intelligence, and an immersive cleaning experience. Its latest launch, the DEEBOT X2 OMNI, redefines household cleaning, creating a clean, simple, healthy lifestyle for contemporary, discerning households. It is the ultimate cleaning companion for those pursuing a pristine home environment.
Pricing and Availability
The ECOVACS DEEBOT X2 OMNI is now available at COURTS and ECOVACS official online stores on Lazada and Shopee with the recommended retail price of S$1,699.
* Information courtesy of ECOVACS and Gloo *