A set of bold, fun, new, bright, colourful and refreshing designs are coming your way to your Mouse Party to complement and liven up your computing systems at home or at work! Introducing the 2016 Party Collection. The 2016 Party Collection is inspired by the '80s Memphis style of design that emphasises bright, contrasting colours and graphic patterns, the festive Party Collection is an over-the-top mash-up of favourite things including cocktails, flamingos, popsicles and other energetic patterns.
"This year, anything goes and everyone is invited to the party," said Moninder Jain, Managing Director of Logitech Southeast Asia and India at Logitech. "The 2016 Party Collection mice are designed to brighten up any task. We took all of your favorite things and mixed them together to create a wacky and unexpected mash-up that is on-trend and inspires individual expression."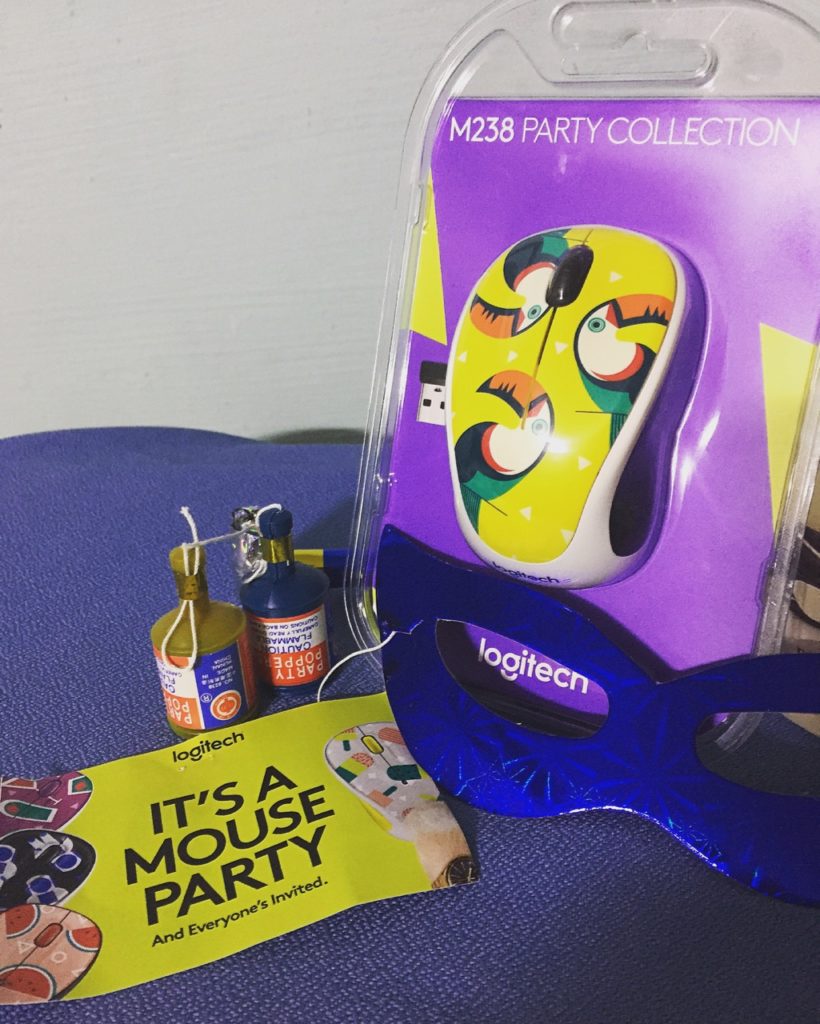 The fun and functional 2016 Party Collection mice last up to 12 months on a single battery. Navigate smoothly and easily through web pages or documents with the comfortable scroll wheel, whether you use Windows®, Mac OS®, Chrome OS™ or Linux®. The nano USB receiver allows you to roam up to 10 meters away.
Key Features
Reliable Battery Life: Keep the party going for up to 12 months (depending on use) without having to switch batteries.
Long Wireless Range: These mice work up to 10 meter away from the computer (depending on use, settings and environmental conditions) without losing connection.
Storable Nano-receiver: Safely store the USB receiver inside the mouse while on the go, so you don't lose it.
Funky Prints and Quirky Designs: The 2016 Party Collection mice are as fun and hip as you are.
System Requirements
Windows® 10, Windows® 8, Windows® 7, Windows Vista®, Windows® XP
Mac OS® X 10.5 or later
Chrome OS™
Linux® kernel 2.6 or later
Powered USB port
Product Specifications
Height: 95 mm (or 3.74 inches)
Width: 55 mm (or 2.16 inches)
Depth: 38.7 mm (or 1.52 inches)
Weight (including battery): 84 g (2.96 oz)
Number of buttons: 3
Sensor technology: Logitech Advanced Optical Tracking
Sensor resolution: 1,000 dpi
Logitech Advanced 2.4 GHz wireless connectivity
Warranty
1-year limited hardware warranty
Pricing and Availability
The 2016 Party Collection is expected to be available in May 2016 for a retail price of $29. For more information, please visit the Logitech website or their blog.
I would like to thank Logitech Singapore for this wonderful gift, the Logitech M238 Mouse 2016 Party Collection!
*Information and details courtesy of Logitech Singapore*