Logitech recently announced a new keyboard to their line-up, the Wireless All-in-One Keyboard TK820, it is a sleek and stylish All-in-One Keyboard coupled with a large trackpad for the modern PC user.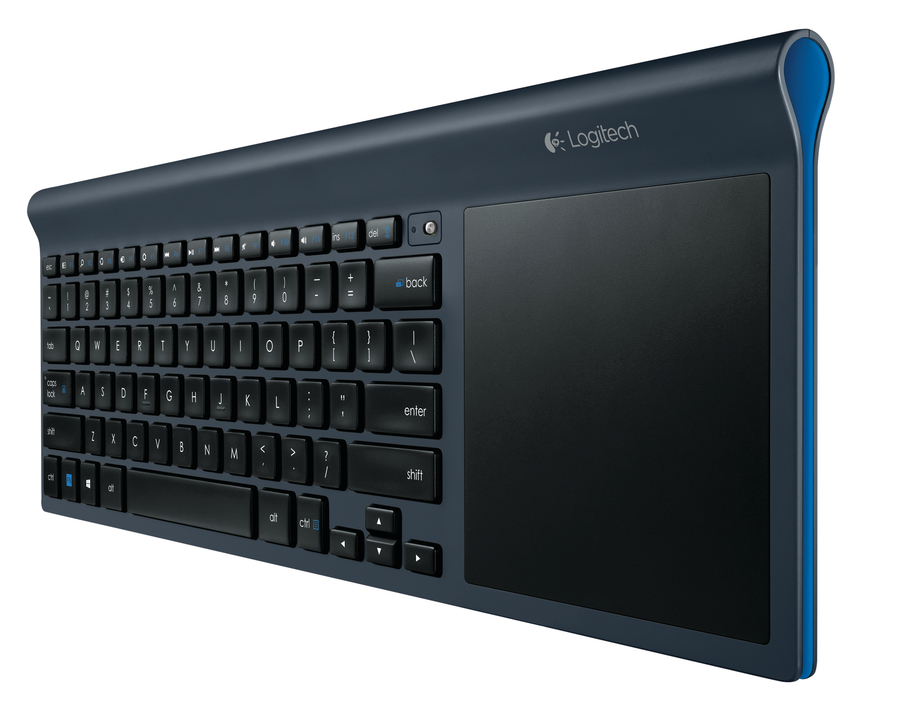 The Logitech® Wireless All-in-One Keyboard TK820 lets you type and swipe comfortably together. So, you can start typing on the keyboard, and then effortlessly switch to pointing, zooming and swiping on the built-in touchpad. And with its ultra-slim, space-saving design, the Logitech Wireless All-in-One Keyboard TK820 is designed to look good and reduce clutter on your desk.
Key Features
Keyboard with built-in touchpad

: This keyboard seamlessly integrates typing, touch and gestures, so that you have everything you need to control and navigate your computer with one device. It's a new way to navigate, especially when using Windows® 8.

Large touch surface

: The keyboard's large, built-in touchpad provides plenty of space to navigate freely and comfortably. The touch area is significantly larger than a laptop touchpad, so your fingers have more room to point, zoom, swipe and even perform up to 13 Windows 8 gestures.

Space-saving design

: The wireless, ultra-slim design reduces clutter. Thanks to the integrated touchpad, everything you need to navigate your computer is streamlined into one device for your desk.

Logitech PerfectStroke™ key system with Incurve™ keys

: Type quietly and comfortably with concave key surfaces that complement the natural profile of your fingertips.

Logitech Unifying receiver

: A tiny Unifying receiver wirelessly connects the keyboard to your computer – just plug it in and start typing.
System Requirements
Computer with an available USB port
Internet connection for software download
Windows 8 or Windows® 7
Product Specifications
Dimensions (L x W x H): 409.5 mm x 145.3 mm x 21.7 mm
Touchpad Dimensions (L x H): 106 mm x 106 mm
Weight: 783g
Warranty
3-year limited hardware warranty
The Logitech Wireless All-in-One Keyboard TK820 is priced at SGD 139.00 and will be available in Singapore from mid-September 2013.
* Information and Photograph Courtesy of Logitech Singapore and SPRG *