Canon PowerShot G16 and PowerShot S120
Canon recently announced two new additions to their PowerShot lineup with the introduction of the top-of-the-line PowerShot G16 and PowerShot S120. The Canon PowerShot G series and the S series are excellent and powerful series of Canon's digital camera family. If you are looking for a light and powerful compact digital cameras, the Canon PowerShot G16 and the PowerShot S120 are highly recommended!
They are well suited for photo enthusiasts looking for a powerful prosumer compact, the cameras deliver images of exceptional quality effortlessly despite their slim form. Both the PowerShot G16 and S120 operate on Canon's High-Sensitivity (HS) system, which combines the power of the DIGIC 6 imaging processor and a highly sensitivity 12.1-megapixel back-illuminated CMOS sensor, to deliver ultra-fast performance and phenomenal image quality with low noise and a higher level of details.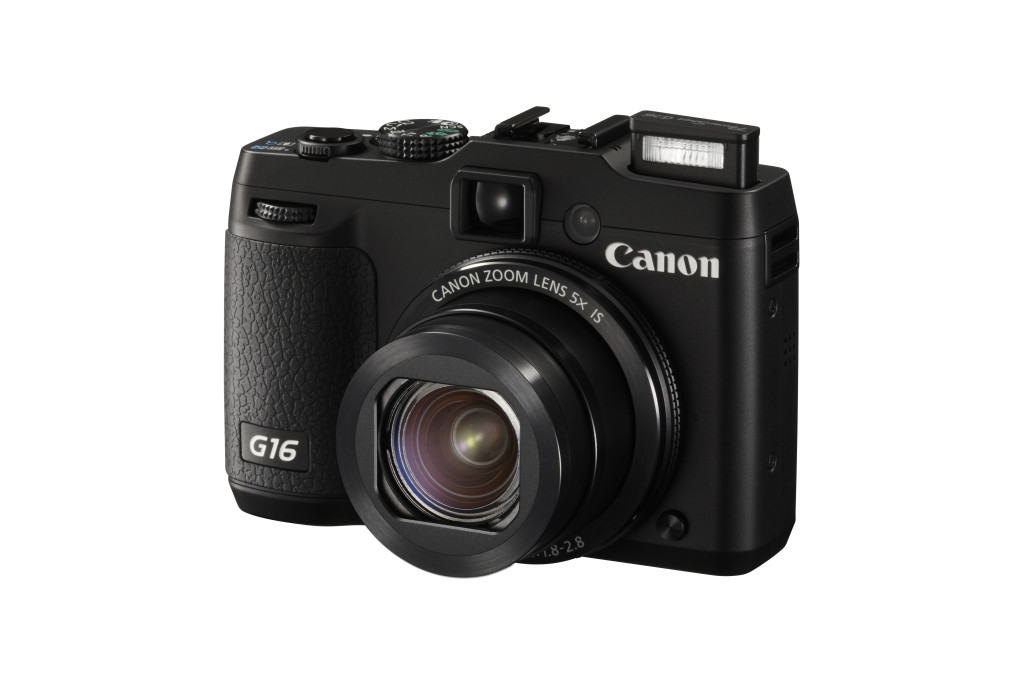 Ultra-High Speed shooting with Superior Image Clarity
The new PowerShot G16 and S120 are top-of-the-range models in Canon's esteemed PowerShot series, with an impressive Auto-Focus (AF) speed of 0.10 seconds – the fastest AF speeds among Canon compact cameras to date. Powered by the latest DIGIC 6 imaging processor, the PowerShot G16 is capable of capturing images at full resolution of up to 12.2 frames per second (fps) and 5.7 fps with AF, while the PowerShot S120 reaches up to 12.1fps and 5.5 fps with AF in P mode. As such, users will be able to carry out full resolution continuous shooting with no time lag, till the memory card becomes full.
Full High Definition (HD) movies can also be captured at 60 fps, which enables videos of fast-moving objects to be captured with higher clarity and reduced motion streaks. Improved AF tracking during video recording for both the PowerShot G16 and S120 also result in smooth performance when shooting a constantly moving subject. Due to high compression recording, the data size of full HD recording is condensed by approximately 40%, effectively freeing up memory space without compromising on the high quality of recording.
Where aperture comes into play, the PowerShot G16 and S120 both feature a bright f/1.8 lens. With this capability, the PowerShot G16 will be able to perform beautifully in low light and with shallow depth of field to achieve better image contrast – a sharp foreground focus against softer backgrounds. On top of the improved aperture, the PowerShot S120 boasts a wide angle lens of 24-120mm which will come in useful for landscape photography.
Both models are also equipped with the 5x Optical Zoom lenses, expendable to 10x using Canon's new ZoomPlus feature which ensures that high image clarity will be maintained throughout.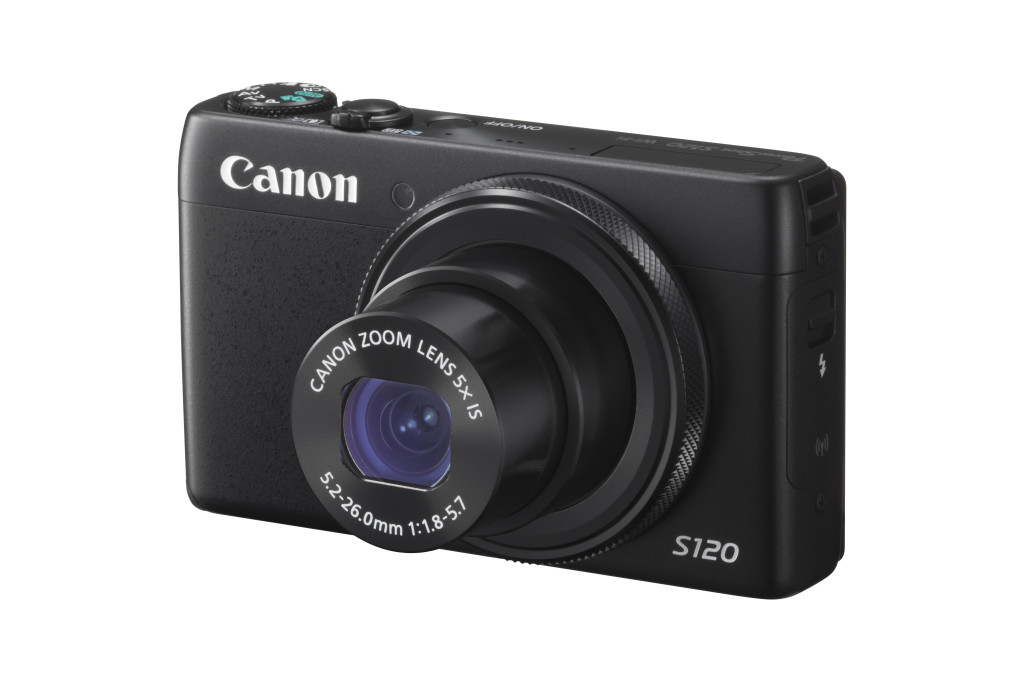 Taking imaging to the next level with creative shooting modes and effects
The PowerShot G16 and S120 sets itself apart from most compact digital cameras with the ability to achieve images with background blurring for an artistic finish. Using the Background Defocus mode, users will be able to customise the strength of the blurring effect accordingly to bring out the best in each picture. Furthermore, with the new High Dynamic Range (HDR) shooting, a tripod will not be required for shooting and creative expressions can be significantly improved with the introduction of five new artistic effects – Natural, Art Standard, Art Vivid, Art Bold and Art Embossed.
Another unique feature, Star Mode, will enable users to take photos of stars in three different settings – Star Nightscape, Star Trails and Star Time-lapse movie. The cameras LCD display can also be set to Night Display, in which user interface screen colours are darkened for better visibility, to aid in shooting dark starry nights. With automatic long exposure and high International Standards Organisation (ISO) speed performance, it will be possible to capture the beauty of twinkling stars under the Star Nightscape mode. Star trails mode offers the option to capture gradual diurnal movement by merging individual night sky shots taken over a period of time into a single breathtaking picture. A short movie of eight seconds can also be created using the Star Time-Lapse Movie mode, which brings together still images of star movements to create a magical animation.
The new cameras feature an improved Hybrid Auto mode which automatically records 4 seconds of HD video prior to the still photo being captured, ensuring that a precious moment is never missed again.
Manual Focus Peaking to enhance sharpness of photos
To aid users in achieving focus in Manual mode faster and more accurately, both the PowerShot G16 and S120 come equipped with Manual Focus (MF) peaking assist. Users will now be able to choose between two peaking levels (low/ high) and three coloured peaking lines (red/ blue/ yellow) for an emphasized display on the subject of focus, resulting in a sharper photo. Users will also be able to make final focus adjustments on the LCD screen. With a press of the movie button after adjustment of focus with MF peaking assist, the peaking display can be continued during movie shooting. 
Wi-Fi enabled for sharing on the go
The PowerShot G16 and S120 feature built-in Wi-Fi which allows for instantaneous sharing and uploading of photos and videos on social networking sites such as Facebook, Twitter, YouTube and Flickr as well as smartphones via the Canon Image Gateway (CIG). Together with Image Sync, users can now save the hassle of transferring images through USB cables or memory cards as transfer of photos can be done efficiently over Wi-Fi.
Pricing and availability
The new Canon PowerShot G16 and S120 will be available at Canon authorised dealers at the following prices:
| | | |
| --- | --- | --- |
| Model number | Recommended Retail Price | Availability |
| PowerShot G16 | $699 | By End September |
| PowerShot S120 | TBA | Mid October |
* Information and Photographs Courtesy of Canon Singapore and Ogilvy Public Relations *