May The HU-at Be With You
Today is 7th February 2022, this is also the 7th day of the first Lunar month of the New Year, first and foremost, wishing everyone a Happy Birthday (Ren Ri)! Since we are still in the Lunar New Year festive mood, I would like to kickstart my technology and business coverage with this new digital fortune-telling gamification for Chinese New Year (CNY) 2022 by Hashmeta, titled "May the HU-at Be With You", this is an alternative spin to the traditional fortune-telling experience for the festive season.
"May The HU-at Be With You" is a play on the Chinese pronunciation of Tiger (hu), this digital fortune-telling gamification puts a fresh, satirical spin on lottery poetry, or qiuqian, as it is known in Chinese. Instead of the usual lot interpretation, users can expect comedic entries inspired by daily life as part of the digital fortune-telling experience.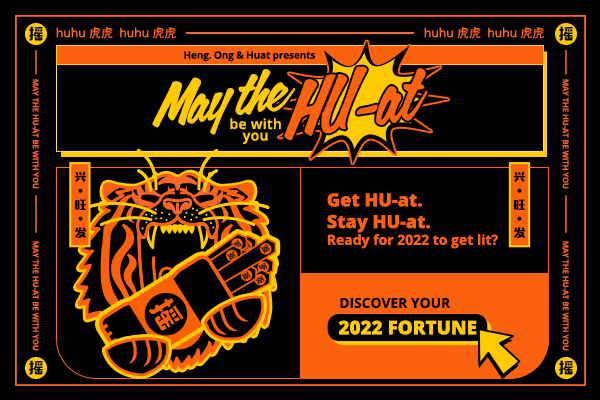 "We wanted to create something fun and alternative to the traditional lot interpretation. With safe distancing measures and ever-changing regulations in the new normal, we hope that Singaporeans can have a little laugh and enjoy having their 'fortunes told' from the convenience of their mobile devices." explains Samuel Lee, Content Strategy Director of Hashmeta.
This digital reimagining of a qiuqian session is also Hashmeta's way of displaying its prowess when it comes to a marketing technique known as gamification. Through Hashmeta's proprietary gamification solution Playmeta, brands can collaborate to drive conversions, increase brand affinity and generate buzz on social media.
Agency Lead of Hashmeta, Monica Zhuang explains, "This is our way of keeping Chinese New Year fun and engaging, even if the experience is 100% digital. We are addressing the locals with colloquial terms to identify with Singaporeans the "possible" challenges and opportunities ahead of them this 2022 through gamification."
Curious fortune seekers may scan the QR code here to attempt a sneak peek into what the fates have in store for them in 2022.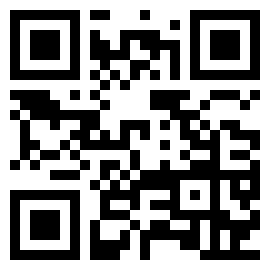 When you scanned the QR code, place your palms together, pray and sincerely recite "Heng Ong Huat" 3x in silence, shake or tap at the Divination Flask, what does your fortune and fate have in store for you in the Year of the Tiger?
May the HU-at Be With You! 
Once again, wishing everyone a Happy Lunar New Year! 
* Information and picture courtesy of Hashmeta Group and Write Sel Communications *