OtterBox Cases for iPhone 8, iPhone 8 Plus & iPhone X
OtterBox, a brand that I am quite familiar with, provides different solutions for the protection of various smartphone models in the market over the years. I used a few OtterBox cases (Symmetry , Preserver and Defender series) for my previous iPhone models and they were pretty good.
At a recent OtterBox event, I had a glimpse into some of the OtterBox smartphone cases for iPhone 8, iPhone 8 Plus and iPhone X. While I am not planning to upgrade yet, the new smartphone cases are also suitable for iPhone 7 and iPhone 7 Plus!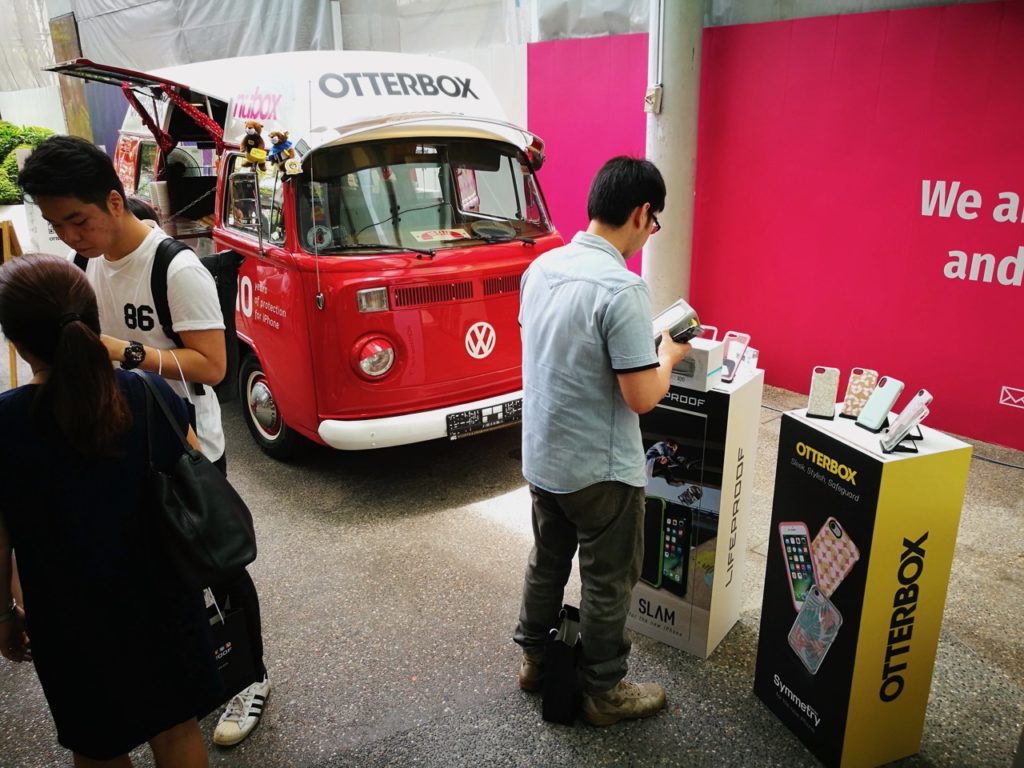 The OtterBox Symmetry designs are pretty nice and stylish for iPhone users, providing ample protection to your smartphone without making it too big, thick and bulky. For the OtterBox Defender designs, it's a more rugged and robust overall protection for your iPhone, ideal when you are more outdoors. For non iPhone users, don't fret, visit OtterBox website and check out the smartphone cases for other smartphone models!
I am going to share more information on the line up of OtterBox cases for the current Apple iPhone models iPhone 8, iPhone 8 Plus and iPhone X and if you are currently using the iPhone 7 and iPhone 7 Plus, take a look at them too!
Do you know that OtterBox has protected every single Apple iPhone since they arrived in 2007? Starting with Defender Series, OtterBox has innovated 26 different case styles for iPhone over the past decade. Case designs have evolved to be more sleek and to accommodate an ever-increasing number of features, but one thing has remained the same: trusted protection.
"OtterBox is proud to be the only case company that's protected every single iPhone," said OtterBox CEO Jim Parke. "While other products have come and gone, OtterBox has stood the tests of time and protected every single generation of iPhone, so you can count on us to keep iP hone 8, iPhone 8 Plus and iPhone X safe from the hazards that life throws your way."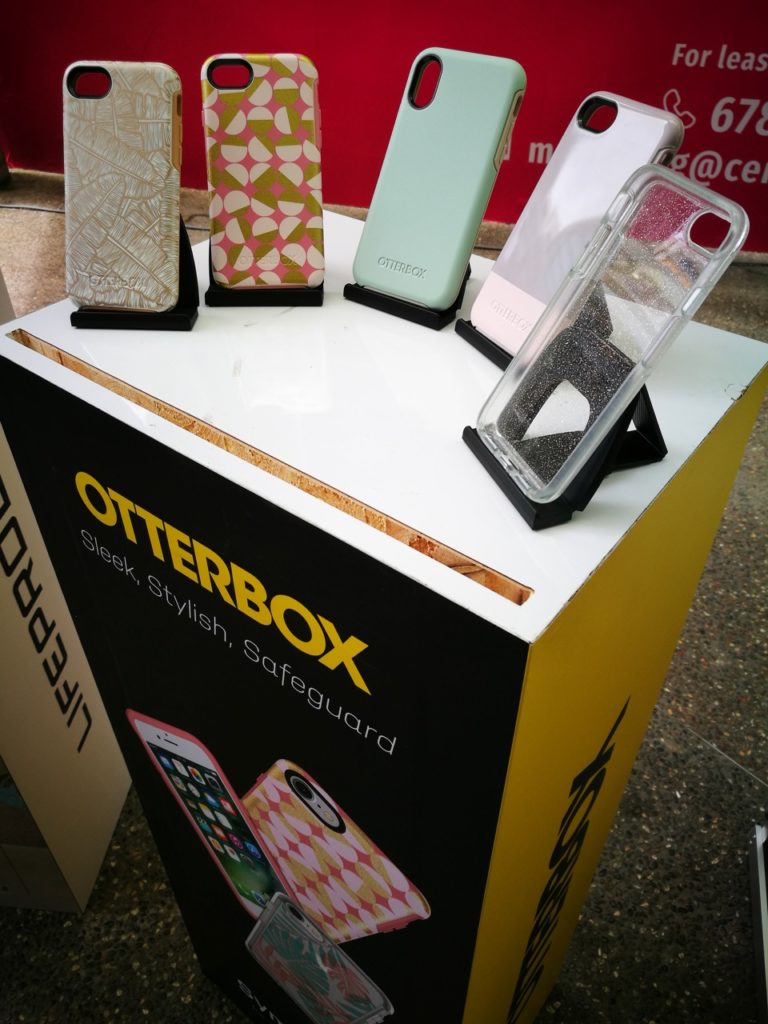 If you are thinking about which OtterBox case is suitable for you, this information below would be useful:
OtterBox offers a broad suite of cases, because iPhone users are as diverse and complex as their phone features. There's an OtterBox case for everyone (prices can be found in the table below):
The fashionable Symmetry Series is sleek with a raised, beveled edge that provides extra protection for the touchscreen during facedown drops. Available in classic solids, trendy graphics, fully clear and clear graphics, it's the perfect fashion statement.
Pursuit Series guards against drop, dust, dirt and snow intrusion, perfect for an outdoor adventure or average day in the office.2 This two-piece case snaps around each device for a perfect fit. The open-face design seals directly to the display and the case includes an optional lanyard.
Defender Series is the original protective case for iPhone with 10 years of design and development behind it. The rugged multi-layer case features a shell and outer slipcover to absorb and dissipate shock.
Two form-fitting layers combine to create the thin, protective Commuter Series. The outer shell and inner slipcover combine to pull shock away from the device, and port covers keep debris out.
Strada Series Folio offers a luxurious 100 percent genuine leather cover and trusted protection. The folio front clasps securely closed with a magnet to guard the display from scratches and includes a card slot.
The uniVERSE Case System features a slim, protective OtterBox case with a modular rail mount on the back that allows attachment of a variety of accessories. OtterBox has partnered with other industry leaders to enhance uniVERSE with accessories like a contactless card reader, additional storage, bike mounts, tripods, wallets and more.
Keep the touchscreen brilliant with Alpha Glass fortified screen guards. Compatible with Symmetry Series, Pursuit Series, Commuter Series, Strada Series Folio and uniVERSE Case System, these screen guards block out scratches and complete device protection.
Symmetry Series, Pursuit Series, Defender Series, Commuter Series, uniVERSE Case System, Strada Series Folio and Alpha Glass screen guards are available now for iPhone 8 and iPhone 8 Plus.3 These cases, available in exciting new colors and designs, are also compatible with iPhone 7 and iPhone 7 Plus. Cases for iPhone X are coming soon and include Symmetry Series, Pursuit Series, Defender Series, Commuter Series and Strada Series Folio. For more information, visit otterbox.asia .
The OtterBox are also available in retails stores here in Singapore, they can be found at Best Denki, EpiCentre, GK Global, iStudio, Nubox, and XGear. For the most complete case selection, visit otterbox.com.