Panasonic introduces Toughpad FZ-M1 Tablet
During 2014 International CES, Panasonic introduced the latest addition to their Toughpad family line, the Toughpad FZ-M1 fully rugged Enterprise-Grade Windows 8.1 Pro 7 inch tablet . For the technology and tablet lovers, the 7inch tablet that runs on Windows might be of interest to you in your work! Let me share with you the information and details of the Panasonic Toughpad FZ-M1 Windows 8.1 Pro 7″ Tablet!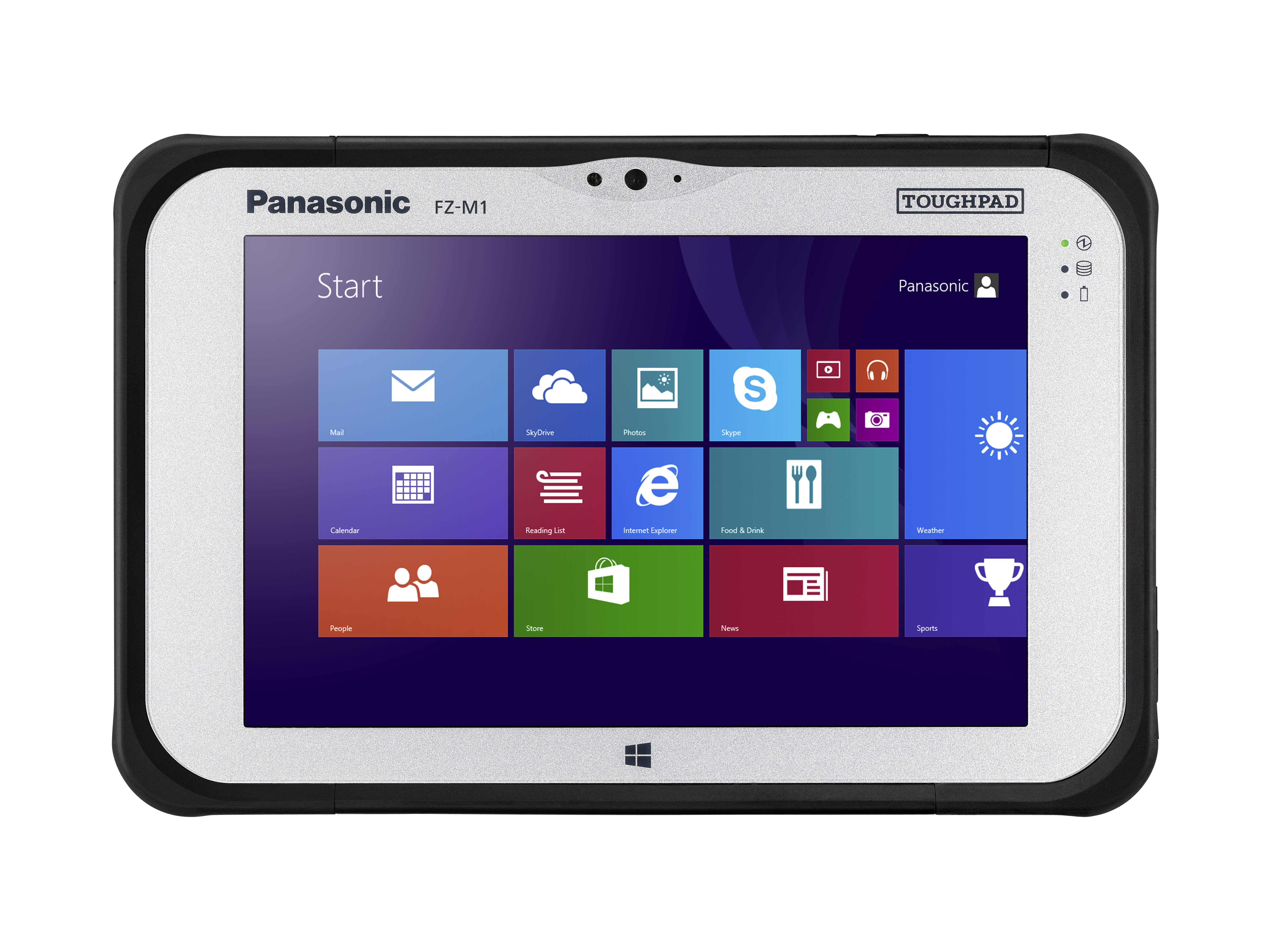 The tablet runs Windows 8.1 Pro, on an Intel® Core™ i5 processor, making it easy to integrate into enterprise and government environments. The Toughpad ™ FZ-M1 has multiple configuration options enabling it to be customized to meet the unique needs of highly mobile professionals in various markets such as field services and sales, retail, supply chain and logistics and government.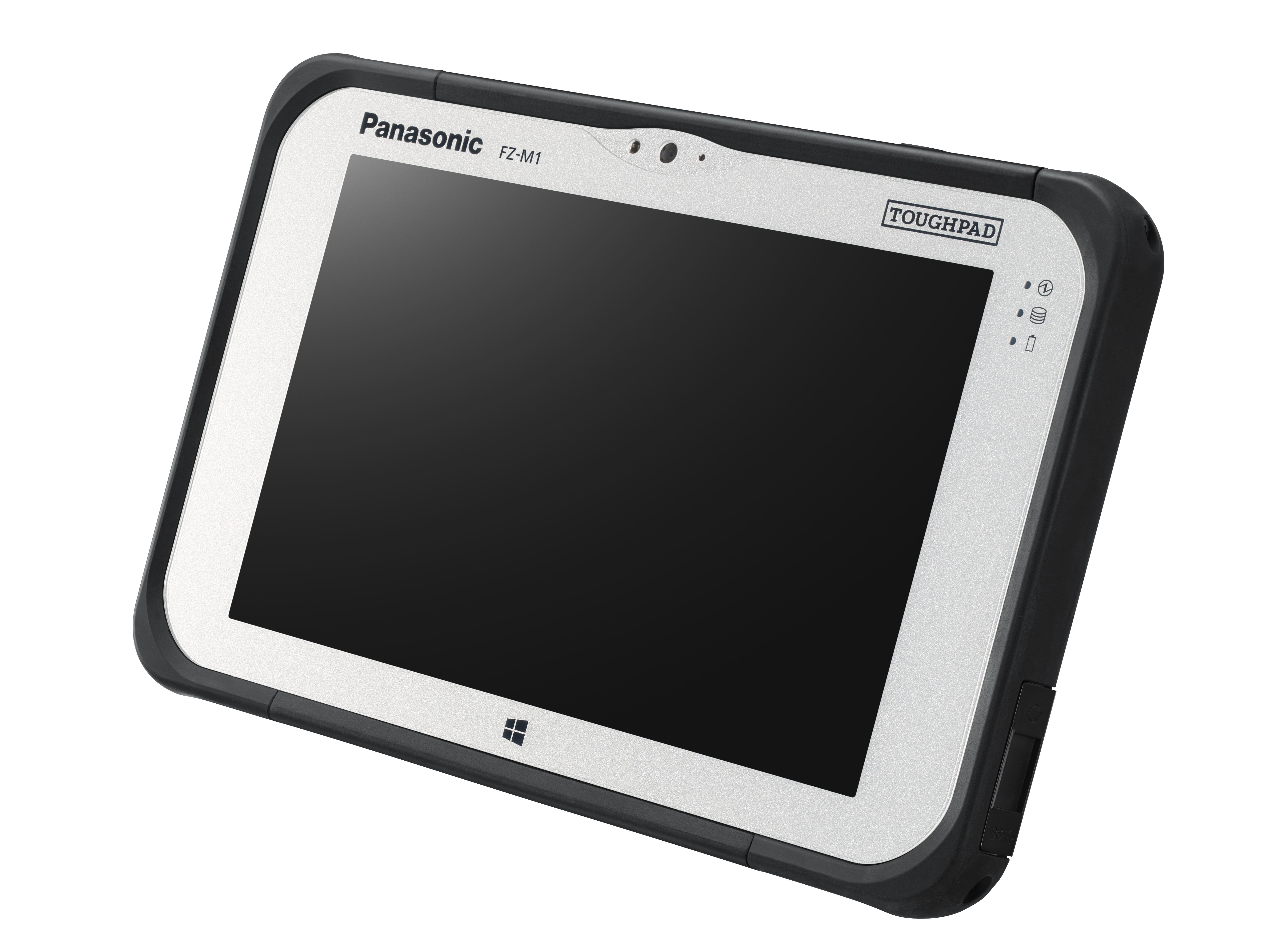 The Toughpad ™ FZ-M1 is designed to improve productivity and efficiency in a host of professional scenarios, including customer service, inventory management and asset tracking, maintenance, eForms, route delivery, eCitations, electronic medical records, inspections, mobile point-of-sales and Geographic Information System.
Thin, Light & Rugged
At 1.3 lbs. and only 0.7" thin (Depending on options), the Toughpad TM FZ-M1 is the world's lightest and thinnest* tablet in its class.  Its fully-rugged design is certified to meet MIL-STD-810G for drops (up to 5 feet), shock, vibration, altitude, humidity and extreme temperatures. The Toughpad ™ FZ-M1 is the first 7-inch Intel® Core™ i tablet with a fanless design*, allowing it to meet IP65 standards for rain and dust. The tablet has also been submitted for ANSI 12.12.1 certification (Class1, Div2) for use in incendiary environments.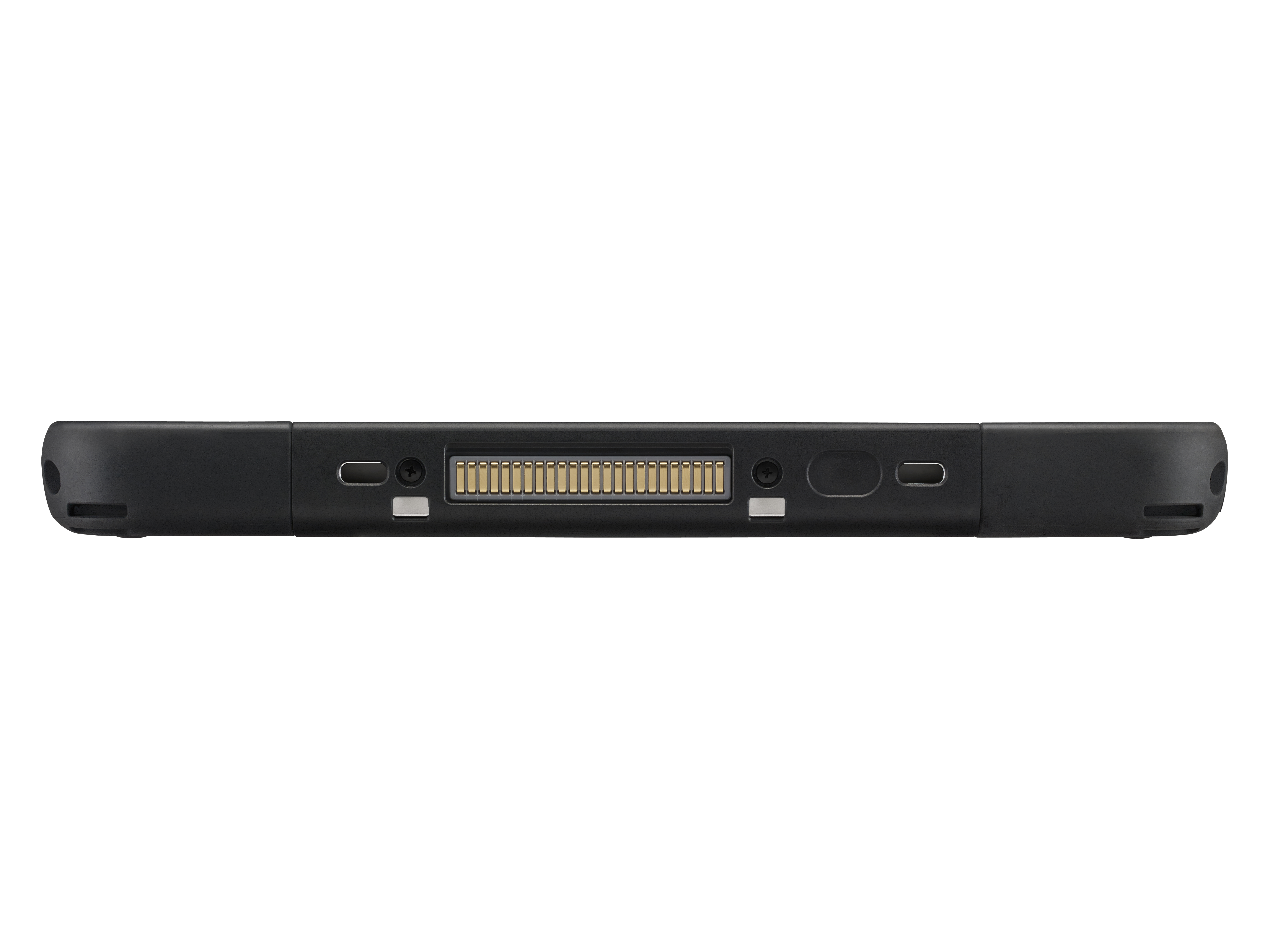 Display Designed For Mobile Workers
The Toughpad TM FZ-M1's 7'', 500nit, sunlight readable WXGA display features anti-reflective and anti-glare screen treatments, making it ideal for outdoor use. Its high-sensitivity capacitive, 10-points multi-touch screen can even be used with thick industrial-type gloves.
Toughpad TM FZ-M1: Key Features
High-Performance Processing Power: New Fourth generation Intel® Core™ i5 vPro™ processor or an  Intel® Celeron™ processor model**
Operating System: Windows 8.1 Pro 64-bit with Windows 7 Professional downgrade option available
Durability: MIL-STD-810G, 5' drop, IP65 fully sealed fanless design
Screen: 7'' daylight viewable WXGA display (1280×800); high-sensitivity 10-points capacitive multi-touch input
Storage & Memory: 128GB SSD (256GB SSD option available) with 4 GB RAM (Intel® Core™ i5 vPro option) or up to 128GB eMMC with 2 GB RAM (Intel® Celeron™ processor option)
Connectivity & I/O: Intel® Centrino® Advanced-N 6235 Wi-Fi 802.11 a/b/g/n, Bluetooth® v4.0 (Class 1), USB 3.0, micro SDXC card slot, docking connector. Other options include dedicated GPS; Ethernet or serial port; near field communications (NFC), SmartCard, barcode, UHF radio-frequency identification (RFID), or magnetic stripe reader
Lightweight Portability: 540g., 0.7" thin (Depending on options)
Battery: 8 hours per MobileMark® 2007 testing (user-replaceable); optional hot swap bridge battery and  high capacity battery (16 hours) available
Camera: 720P built-in front camera with microphone; 5MP rear camera with auto focus and LED light (8MP option available)
Security: Enterprise-class security features include encryption, IPsec VPN, trusted boot, root protection and mobile device management (MDM) tool compatibility
Warranty: The Toughpad TM FZ-M1 is backed by the industry's most comprehensive 3-year warranty
As with other Toughpad ™ models, Panasonic will offer a full set of enterprise-grade accessories to support the Toughpad ™ FZ-M1, including cases, mounts, printers, keyboards and multi-unit storage and charging solutions.
Pricing and Availability
The Toughpad TM FZ-M1 will be available in Singapore in March 2014 All Toughpad ™ tablets can be purchased through authorized Panasonic resellers. For further information, please visit www.panasonictoughbook.asia
All products in the Toughpad TM family come standard with the industry's most comprehensive 3-year warranty.
For more information on the Panasonic Toughpad, check out their website here! 
* Information, Details and Photographs Courtesy of Panasonic Systems Asia Pacific and Ogilvy Public Relations *